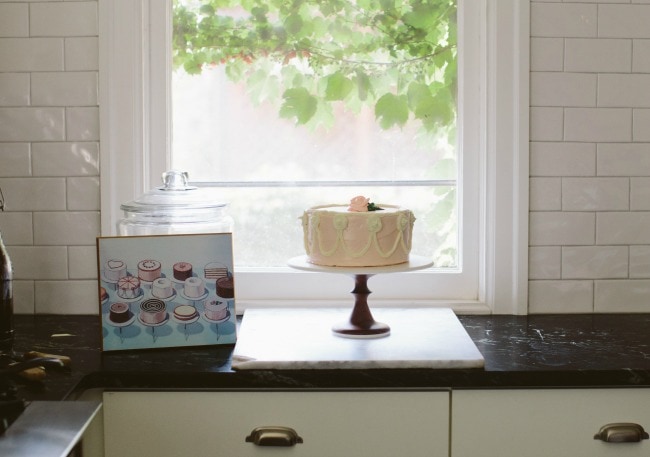 'Commonplace objects are constantly changing… The pies, for example, we now see, are not going to be around forever. We are merely used to the idea that things do not change.' – Wayne Thiebaud
I mentioned in a previous post that Zoe Francois and I were getting together to bake the cakes from Wayne Thiebaud's painting, Cakes. Both of us have a print of Cakes hanging in our kitchen, and have spent time pondering what flavors and textures were represented. It only seemed natural that we should try to recreate them. We started with the pretty pink one in the first row on the bottom right-hand corner; the princess cake of the bunch. Chocolate cake was decided on. Because, chocolate.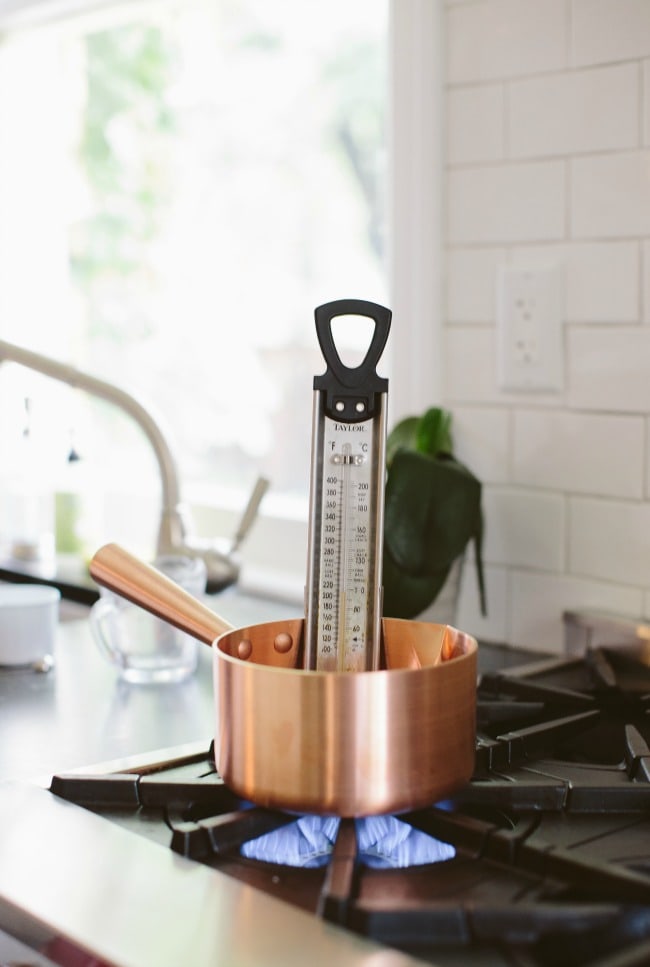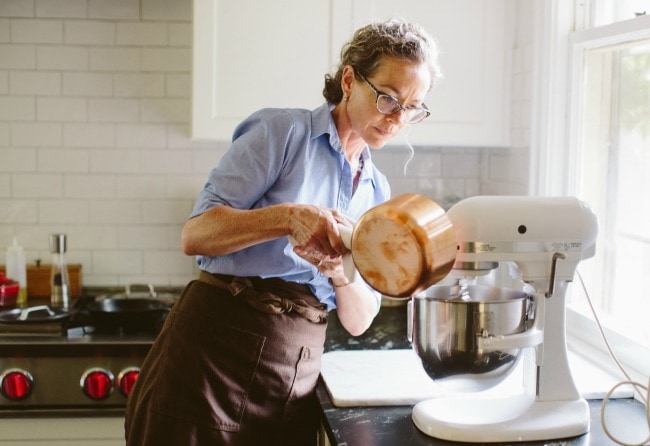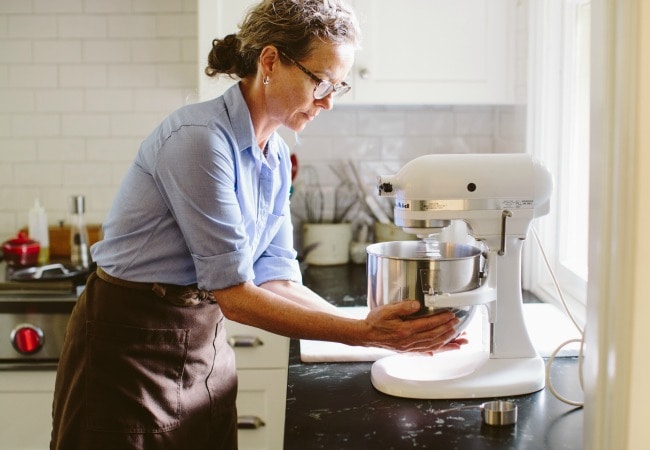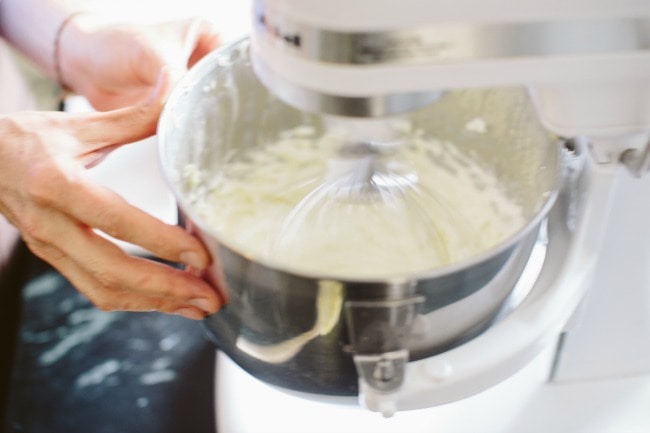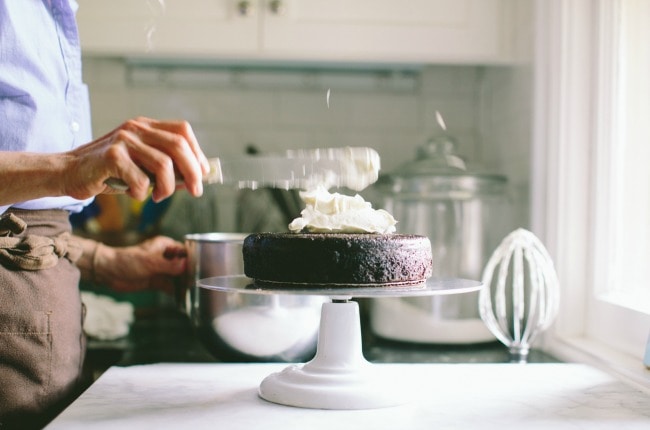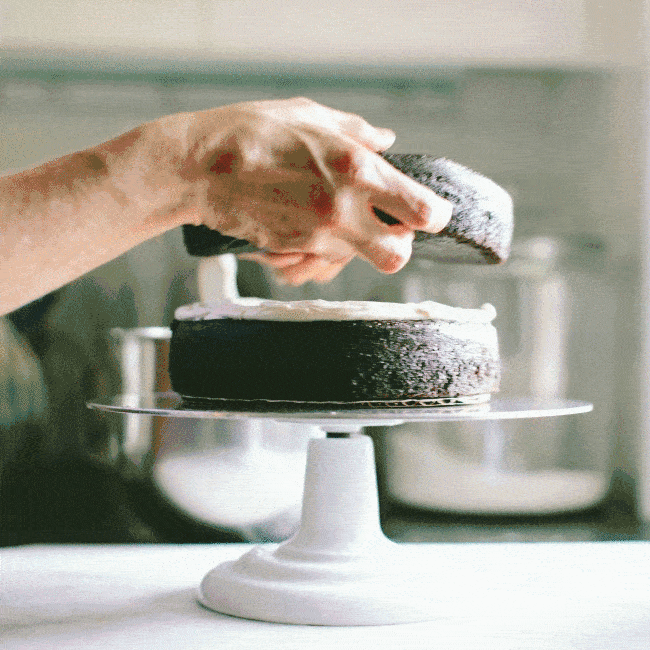 'Art is not delivered like the morning paper; it has to be stolen from Mount Olympus.' – Wayne Thiebaud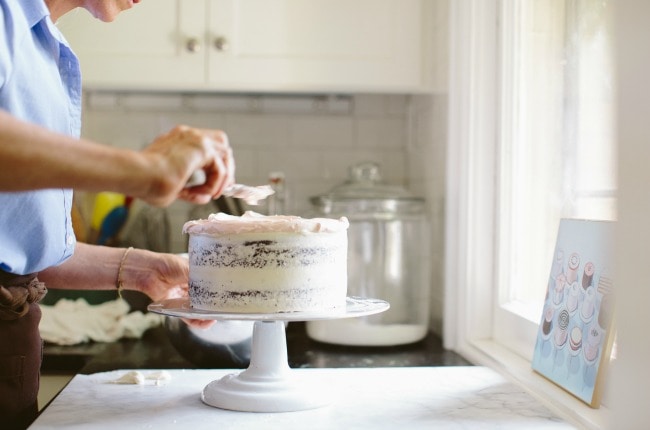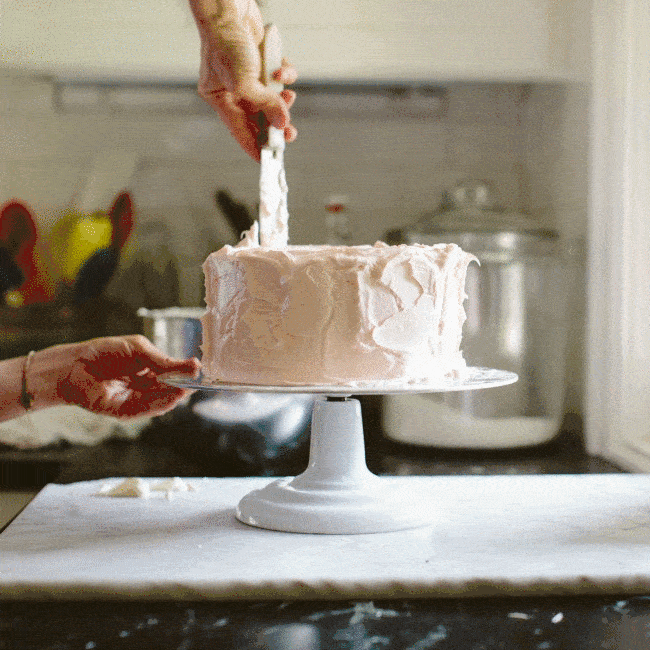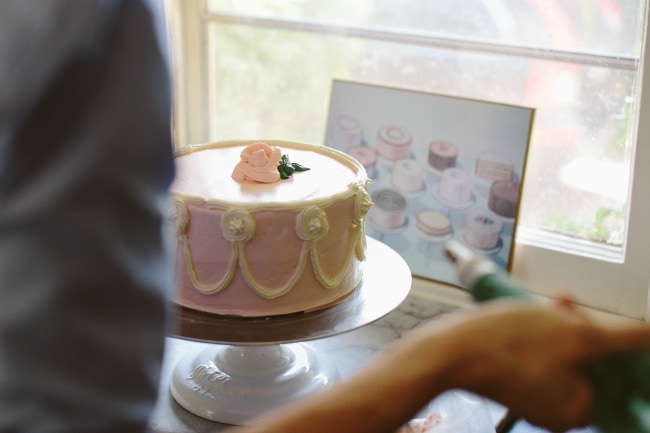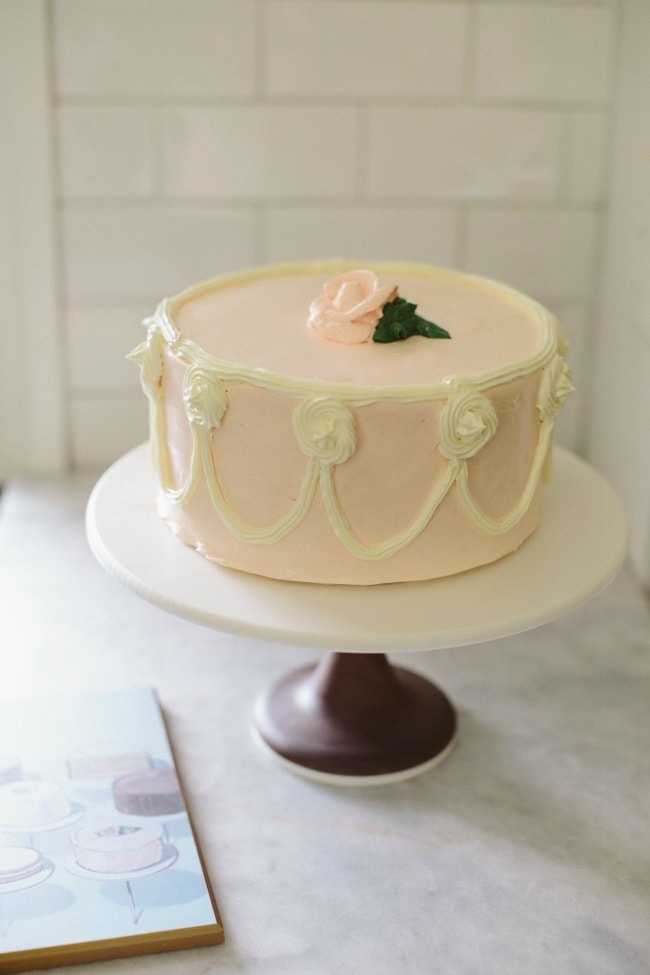 'Common objects become strangely uncommon when removed from their context and ordinary ways of being seen.' – Wayne Thiebaud
Zoe is a pastry chef extraordinaire, so I was happy to sit back and photograph while she took on the cake. I think she did an amazing job, and it was hard to cut into it after all her work. But we did, and it was delicious.
Cake One
You could really use any cake and vanilla buttercream frosting combination here. We used my favorite chocolate cake, but Zoe also has this amazing chocolate cake on her site that would work for the base.
Italian Buttercream
This is the buttercream we used, although it was a little bit soft for piping. It was incredibly delicious, but if you are new to piping, I would suggest trying Zoe's Swiss Meringue Buttercream instead.
2 extra-large eggs, at room temperature
2 extra-large egg yolks, at room temperature
1/4 cup granulated sugar
1 1/4 cups granulated sugar
1/2 cup water
1/4 teaspoon cream of tartar
1 1/2 pounds (3 cups, 6 sticks) unsalted butter, softened
In a small sauce pan fitted with a candy thermometer, bring the 1 1/4 cups sugar, water, and cream of tartar to a boil over medium-high heat. If any of the sugar crystals get onto the side of the pan, be sure to wipe them down with a wet clean pastry brush. The sugar needs to cook until it hits 242° F on the thermometer. This takes several minutes. While that is boiling, place the eggs, egg yolks and sugar in the bowl of your stand mixer and whip on medium speed until they are thick, pale in color and hold a ribbon when the beater is lifted. Once the sugar syrup has reached its temperature of 242° F, slowly pour it into the bowl of whipped egg yolks while the beater is going on slow. Be sure to pour it along the bowl so that the hot syrup doesn't hit the beater and splatter! Allow the eggs and sugar mixture to beat on medium high speed until the eggs have cooled, about 8 minutes.
Add the butter 2 tablespoons at a time. The buttercream will go through a stage that looks soupy and curdled, but continue to add all of the butter and it will come together. Beat until smooth and silky. Add a few drops of pink food coloring at a time to the buttercream, and mix until the desired color is reached.
Decorating Tips
Zoe used a Wilton 125 for the Flower, Ateco 70 for the leaf, and Ateco 24 for the streamer/swag.
Resources
Wayne Thiebaud's Cakes can be found at the National Gallery of Art. The frame to fit it can be found at Frame It Easy.
The copper sugar sauce pan was given to me by Mauviel. It's beautiful, and worked great for the Italian buttercream.
You can read more about Wayne Thiebaud here, and view more of his work.