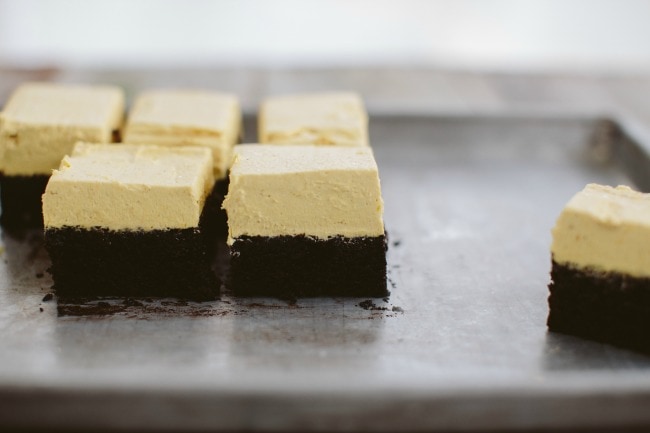 I've somehow convinced myself that if I only bake one layer of chocolate cake, I can still mound piles of buttercream on top, cut it into tiny pieces, and call it a snack. Which is exactly what happened here. There was pumpkin puree to use up, I was craving just the tiniest bite of chocolate cake, and then two hours later we all were nibbling on indulgent squares of pumpkin and chocolate snack cake.
Not a bad scene for Tuesday afternoon.
The chocolate cake recipe is from Kamran Siddiqi's wonderful book, Handmade Baking. The pumpkin buttercream is adapted from the Tough Cookie. If you'd rather make Italian pumpkin buttercream, she can show you how on her site.
Cooking the pumpkin on the stove top first is important! The moisture is cooked out, and the concentrated pumpkin has much better flavor. You may have some pumpkin puree left over.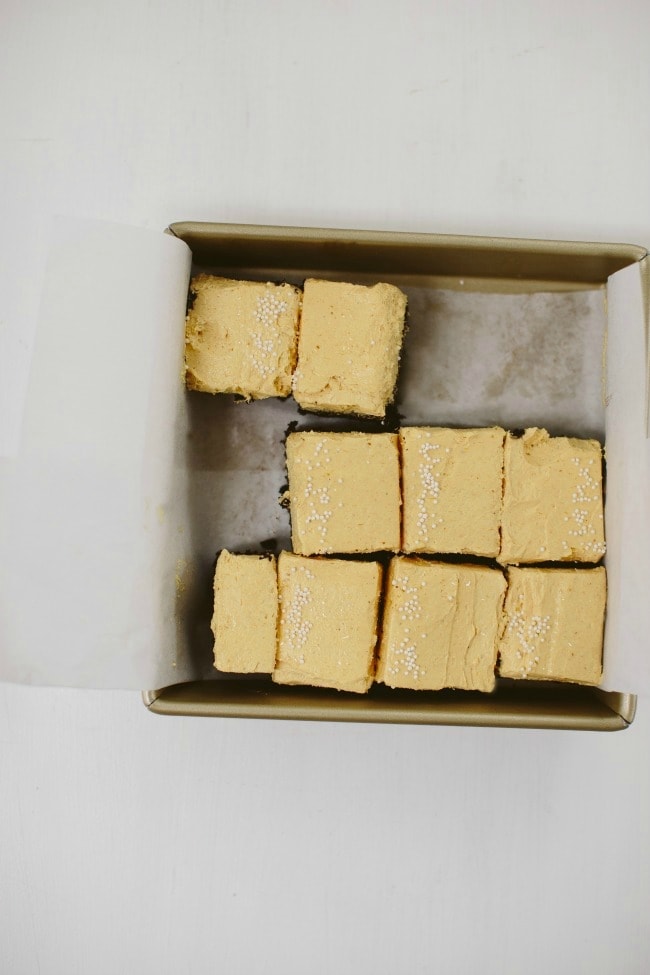 A few things:
You can now order The Vanilla Bean Baking Book! I'm so excited for you to see it.
Other cookbooks just out or nearly out I highly recommend: Molly On the Range, Adventures in Chicken, Alternative Baker, and Eat My Kitchen.
Fascinating read about Pete Wells, New York Times food critic.
The foods everyone was obsessed with the most the last 40 years. A fun look back at food trends.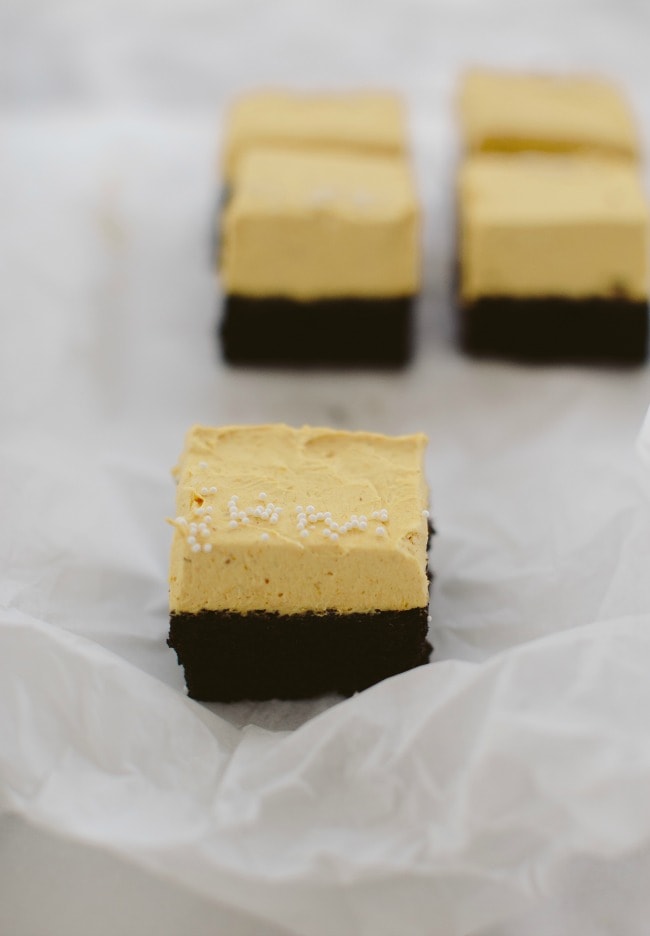 More Snack Cake Recipes: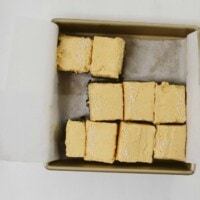 Chocolate Snack Cake with Pumpkin Buttercream
A fudgy chocolate snack cake made in a square 9 inch pan, topped with a delicious pumpkin buttercream frosting!
Print
Pin
Rate
Ingredients
Chocolate Cake
1

cup

(198g) granulated sugar

3/4

cup

(107g) all-purpose flour

1/4

cup

+ 2 tablespoons

30g unsweetened cocoa powder (Dutch-processed or natural)

3/4

teaspoon

baking powder

3/4

teaspoon

baking soda

1/2

teaspoon

salt

1/2

cup

sour cream

room temperature

1/4

cup

canola oil

1

large egg

room temperature

1

tablespoon

pure vanilla extract

1/2

cup

hot coffee or boiling water
Pumpkin Buttercream Frosting
1/2

cup

pumpkin puree

1/4

cup

(50g) light brown sugar

1

tablespoons

unsalted butter

1/2

teaspoon

ground ginger

1/2

teaspoon

ground cinnamon

1

cup

(227g) unsalted butter, room temperature

Pinch

salt

1

teaspoon

pure vanilla extract

2

cups

(226g) powdered sugar
Instructions
For the cake
Adjust an oven rack to the middle position, and heat the oven to 350F. Butter a 9-inch square pan and line it with parchment paper. Butter the parchment and dust the pan with flour; tap out the excess.

In the bowl of a stand mixer fitted with a paddle attachment, mix together the sugar, flour, cocoa powder, baking powder, baking soda, and salt.

In a large liquid measuring cup or bowl, whisk together the sour cream, oil, egg, and vanilla. With the mixer on low speed, slowly add the wet ingredients to the dry. With the mixer still on low, add the coffee (or water) and stir just to combine, scraping the bottom of the bowl with a rubber spatula. Pour the batter into the prepared pan and bake for 27-35 minutes, until a cake tester comes out just a few stray crumbs attached. Cool in the pan for 20 minutes, then turn out onto a cooling rack and cool completely, removing parchment paper.
For the buttercream
Combine the pumpkin puree, sugar, butter, ginger, and cinnamon in a small saucepan and heat over low heat, stirring continuously until the butter has melted and the sugar has dissolved. Turn up the heat to medium and continue to heat the mixture, stirring constantly, until the mixture comes to a boil (the mixture is quite thick, so you need to look for slow bubbles). Once the puree is bubbling, turn the heat down to medium-low and cook the mixture for about 5 minutes, still stirring. Remove the puree from the heat. For a fine consistency, use a blender (or stick blender) to blitz. Cool to room temperature, then chill in the refrigerator for at least 30 minutes before using.

In the bowl of a stand mixer fitted with a paddle, beat the butter on medium speed until smooth and creamy, 2-3 minutes. Add the salt and vanilla, and beat again until combined. Turn the mixer to low, and slowly add the powdered sugar, mixing until combined. Add the chilled pumpkin puree to the buttercream one tablespoon at a time, mixing well after each addition. Keep adding until the desired pumpkin taste is reached, making sure not to add too much puree (which can make the buttercream runny). Scrape down the sides and increase the mixer speed to medium; beat until the buttercream is light and smooth, 4-6 minutes.
Note: If you end up adding too much pumpkin and your buttercream is runny, you can add either more butter or powdered sugar (1 tablespoon at a time) to help make it light and creamy again. Just remember that adding more powdered sugar will make it sweeter, and more butter will make it very buttery. I usually add alternating tablespoons of both.
To assemble
Move the cake to a serving platter. Frost the top (and sides, if desired) with the buttercream. Cut into squares and serve.