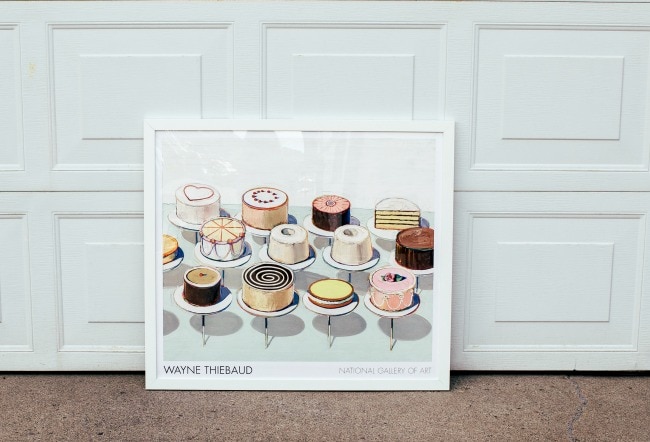 I first discovered Wayne Thiebaud's painting Cakes at Zoe's house. She has a small print hanging in her kitchen, and I find myself drawn to it each time I go visit her. It's simple but beautiful, and I'm often questioning the cakes as I study them. Are you all just chocolate and vanilla, or is there a carrot cake in there, too? Maybe even pumpkin? Is that lemon curd on top down front, or did someone get crazy with the food coloring? What kind are you, little cake peeking out from the side? Why is only one cake cut into way in the back row? Zoe and I have chatted about the piece over the years, and finally came up with a project that has been starring us in the face: baking through Thiebaud's Cakes. We'll be starting the series later this summer, so stay tuned.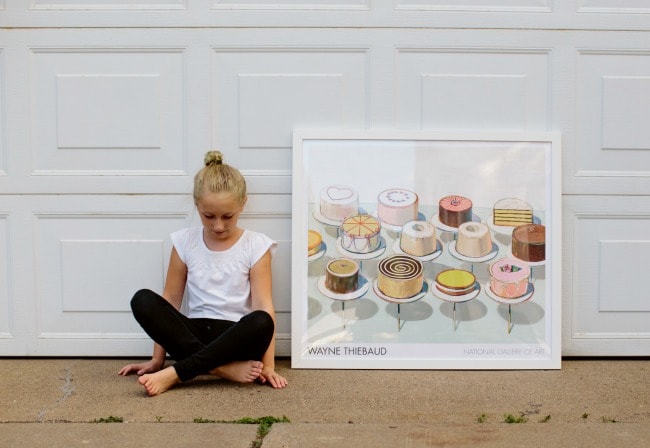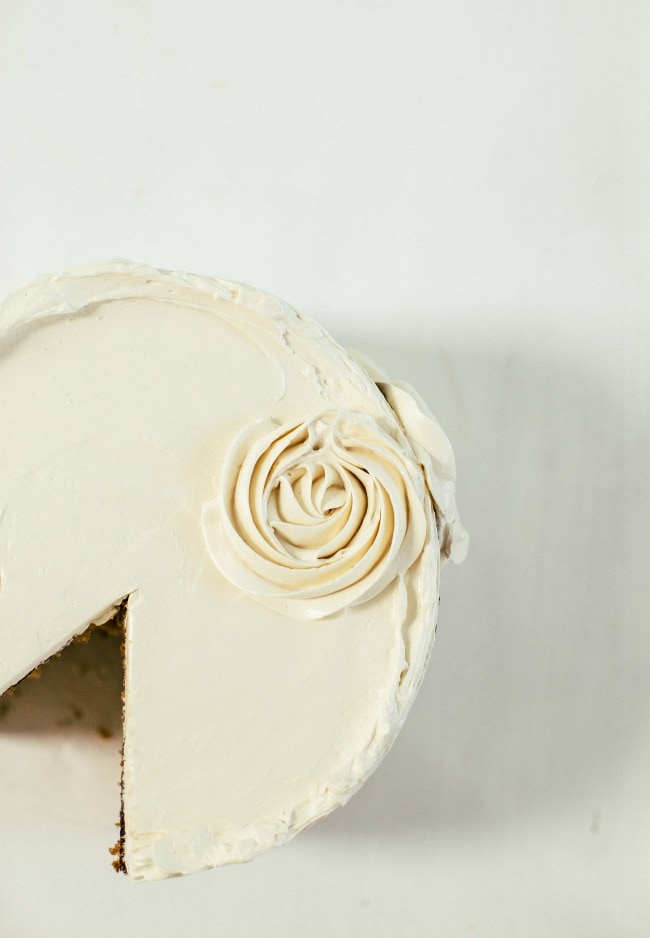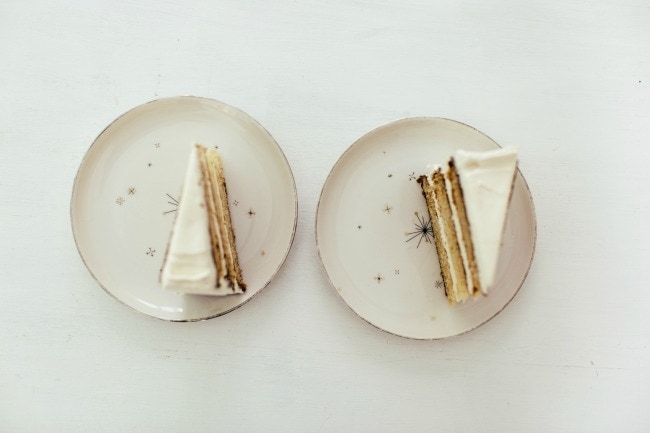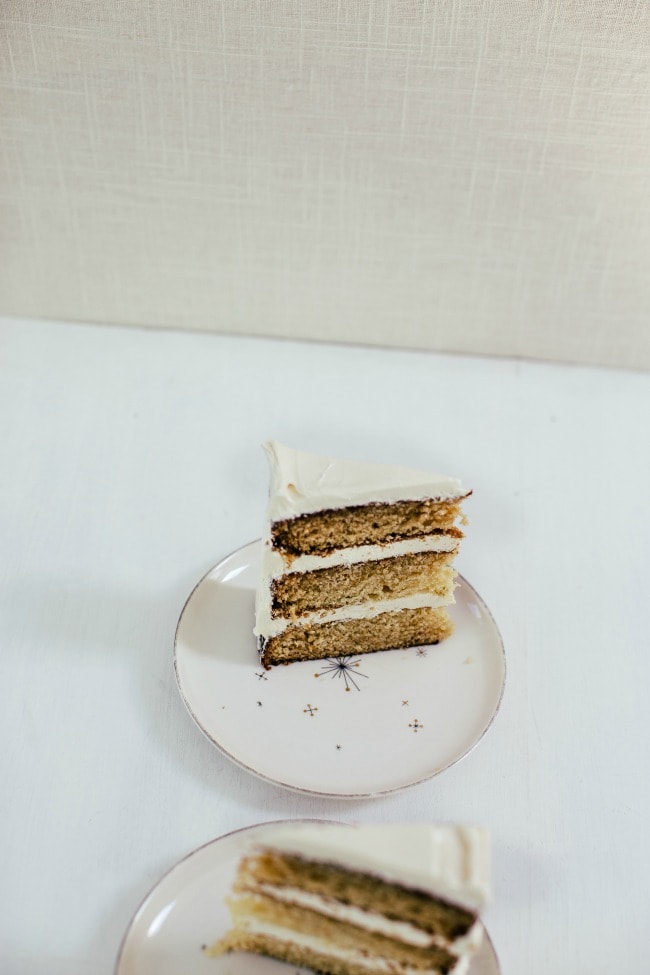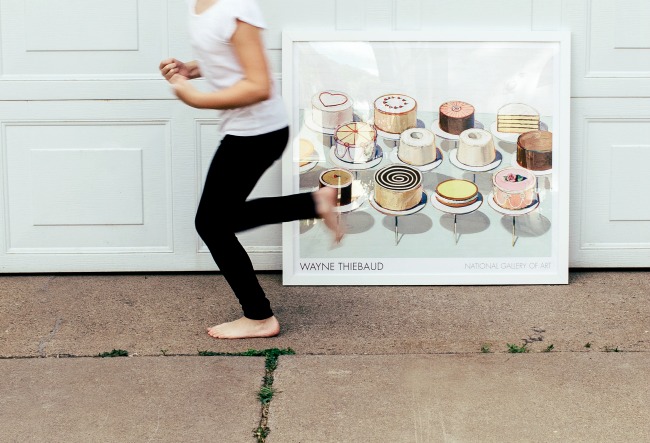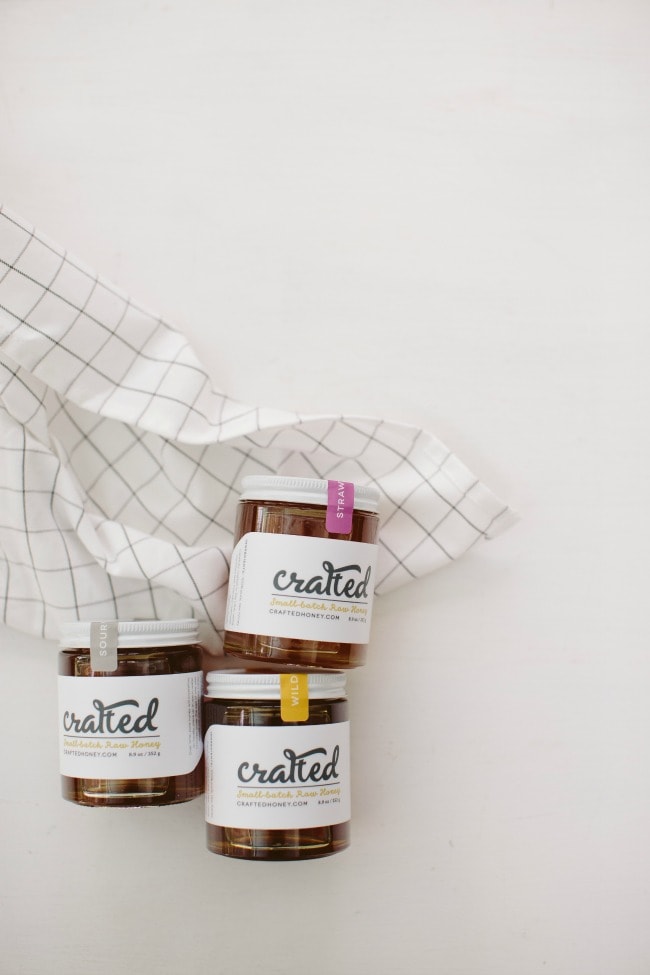 I finally purchased a print of Cakes for myself (details below), and it is now hanging proudly in my kitchen. I still find myself questioning each and every cake on a weekly basis, and it's spurred on some delicious conversation between friends and family alike.
But! I have a non-Thiebaud dessert for you today. Honey Cake with Caramel Buttercream. Crafted Honey, a small batch, family-run company sent me some samples a few weeks ago, and I thought adding it to a layer cake would be a good idea. Turns out it was. The honey flavor really shines through, and kept the cake moist a little longer than a butter cake normally does. I used the Wildflower Honey in the cake, but also highly recommend the Sourwood Honey, which I want to pour on everything and I daily eat directly off my spoon.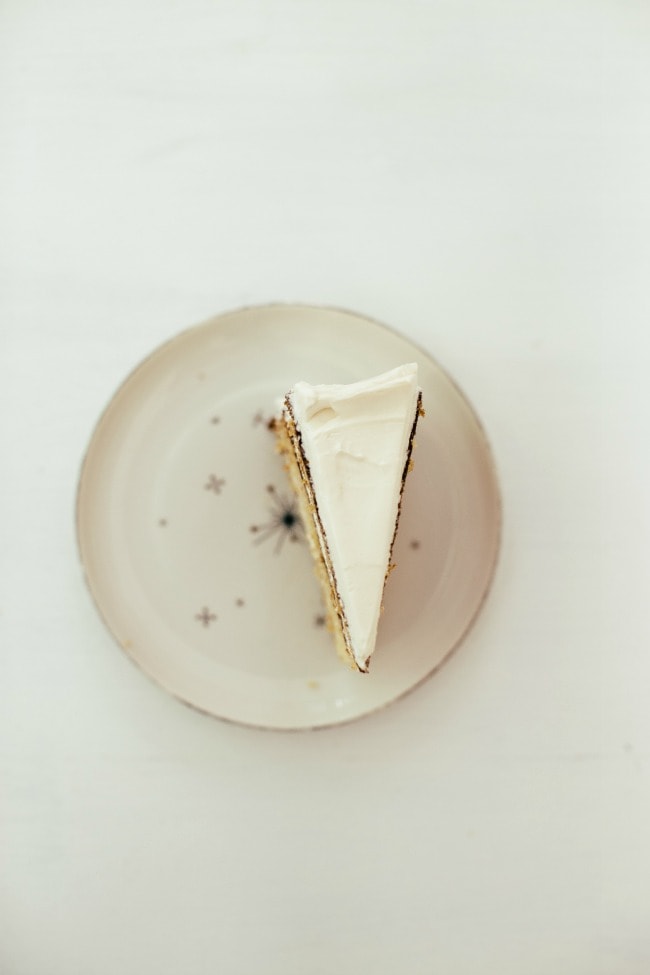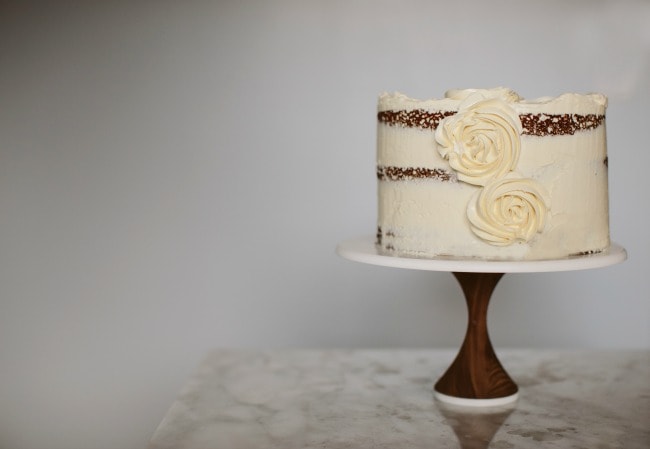 Honey Cake with Caramel Buttercream
2 1/2 cups (355g) all-purpose flour
1 teaspoon baking powder
1 teaspoon baking soda
1 teaspoon salt
1 cup (227g) unsalted butter at room temperature (about 70 degrees)
1 1/2 cups (297) granulated sugar
1/2 cup honey (I used Wildflower honey from Crafted)
3 large eggs, room temperature
1 large egg yolk, room temperature
1 teaspoon pure vanilla extract
1 cup buttermilk
Preheat the oven to 350F. Butter three 8-inch round cake pans (make sure cake pans are at least 2-inches tall). Line the bottoms of the pans with parchment paper, then butter and flour the pans (if you need a visual on this step, here is a You Tube video that is helpful).
In a small bowl, whisk together the flour, baking powder, baking soda, and salt. Set aside.
In the bowl of a standing mixer fitted with a paddle, beat the butter at medium speed until light and fluffy. Add the sugar, and beat again until combined. Scrape down the sides of the bowl and add the honey, beating on medium until light and fluffy, about 2-3 minutes. Add the eggs and the yolk one at a time, scraping down the sides as needed. Add the vanilla, and mix until combined. Beat the batter again at medium speed for one minute.
Using a spatula, fold in the flour mixture and the buttermilk  in three additions, beginning and ending with the flour.
Divide batter evenly among the prepared cake pans and bake 22-30 minutes, or until set in the center and a cake tester comes out clean. Move the pans to a wire rack and let cool
Caramel Buttercream
I used Zoe's Swiss Buttercream Recipe, and added about 1/2 cup of caramel sauce to it at the end, along with the vanilla. I cheated and used store-bought caramel. It still tasted delicious.
***************
I found a large print of Thiebaud's Cakes from the National Gallery of Art. It was almost impossible to find a white frame big enough for that particular size print, and Frame It Easy kindly sent me a custom built frame. It came quickly, well packaged, and fits perfectly. If you are in need of your own custom frame, Frame It Easy is offering 10% off through the end of 2016 with the code VANILLABEANBLOG.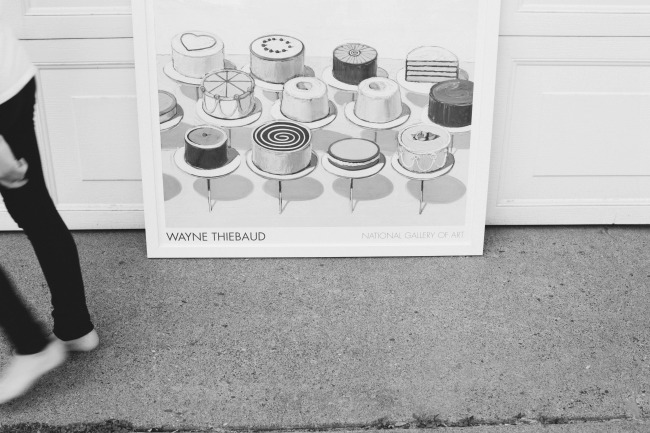 (I was sent products from both Crafted and Frame It Easy, but as always, all opinions are my own.)