My family is still fighting off colds and coughs and what-have-yous,  so it may be very obvious as you read along that I have not had enough sleep this week, and have spent the majority of my days listening to chapter books being read, catching up on my multiplication tables, and watching too many episodes of whatever it is sick peeps want to watch (I'll admit it's funny, but my head is about to explode from Candace and Dr. Doofenshmirtz).
But I did sneak in baking this banana layer cake, and I bring it to you just in time for the weekend. It's found among the pages of Food 52's Baking Book, a lovely collection of baking 'best-ofs' from the site. I've always had a thing for bananas in cake, although I rarely make it — chocolate seems to reign on high around here. This will have to be added to the rotation, however, as it's so dang good and won't be overlooked any longer come birthday time.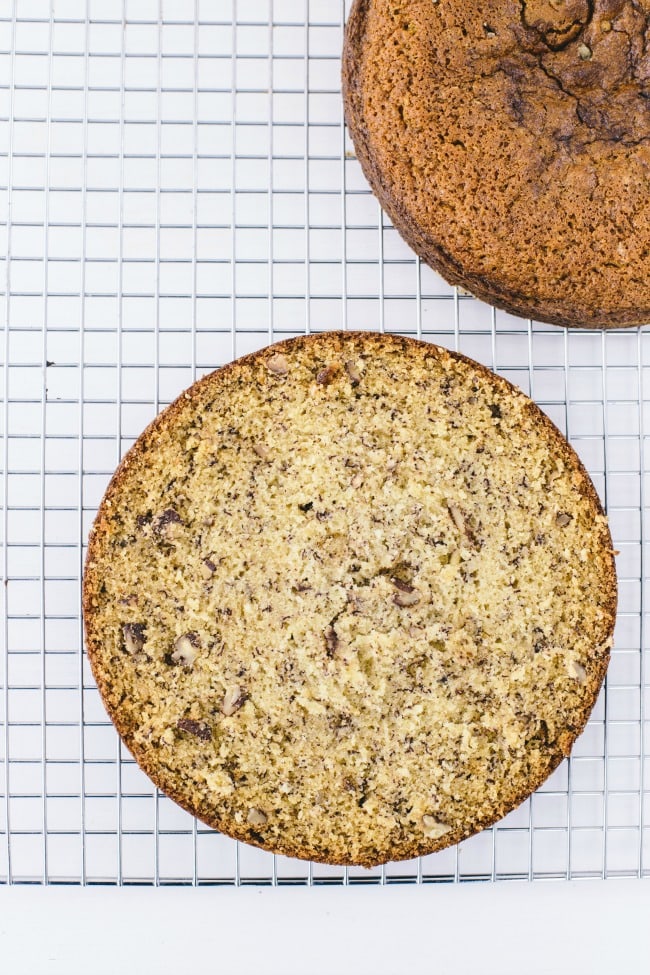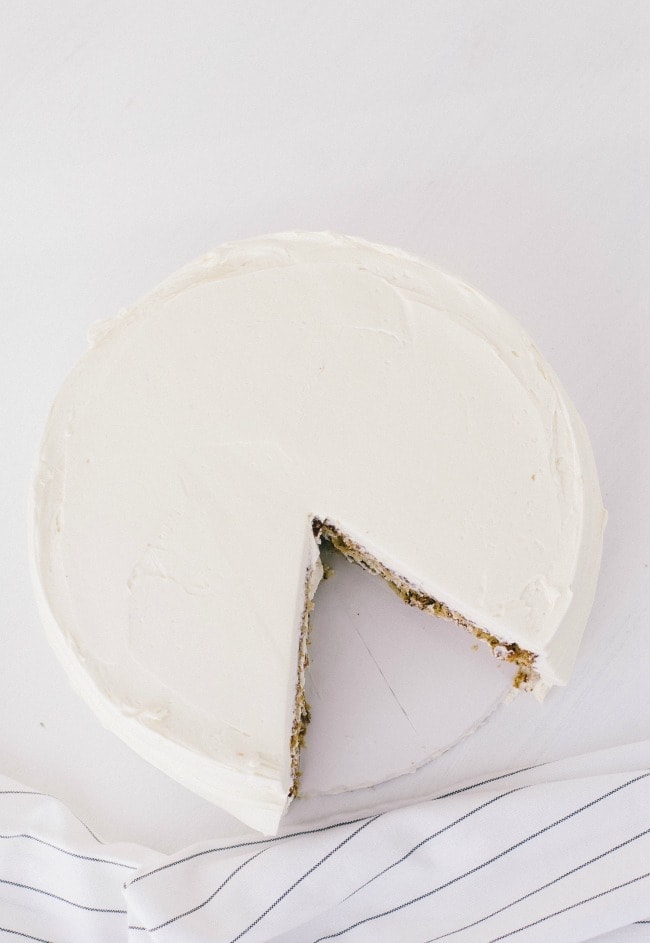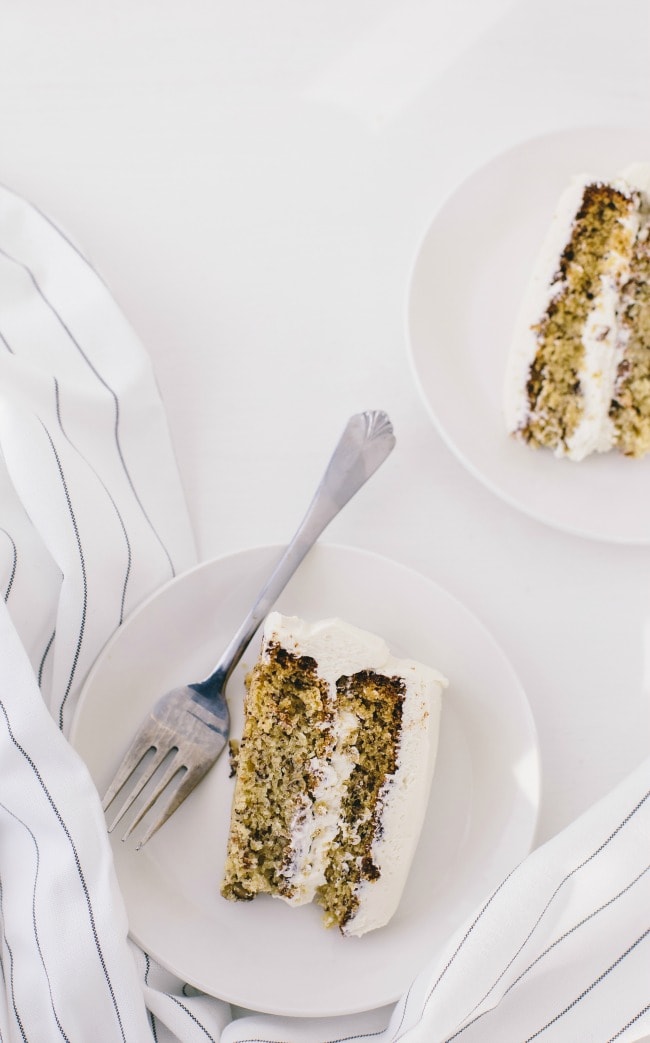 A few things that helped us all this week:
The new Innocence Mission Album
This book – my daughter and I both teared up at the gorgeous drawings and bittersweet ending. Also, James Marshall kept us laughing every day.
Episodes of Family Tree (why just one season?)
Trying to find a used copy of this amazing series that doesn't cost my soul.
Have a lovely weekend! I'd love to hear what you're reading/listening to/watching.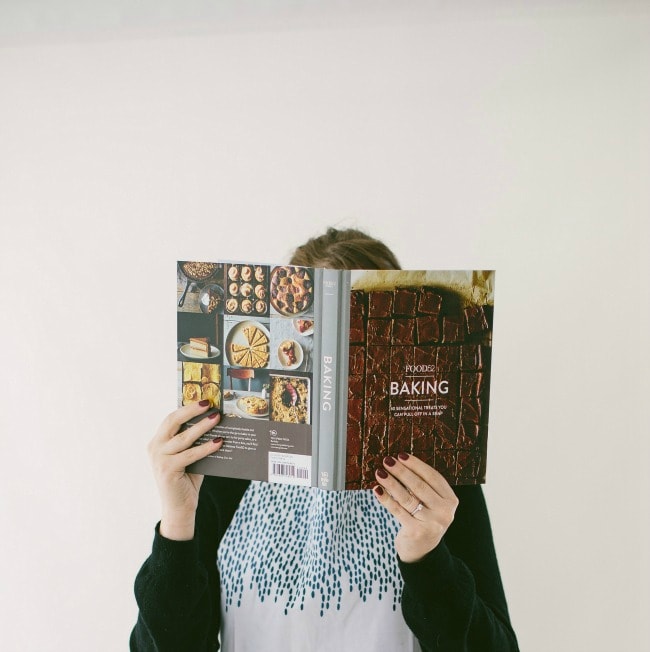 Banana Layer Cake Recipe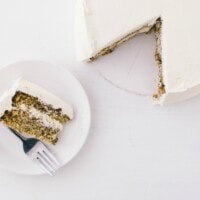 banana cake with penuche frosting
Adapted from
The Food 52 Baking Book
, Ten Speed Press 2015 Penuche is a rich creamy frosting made from brown sugar, butter, and milk, giving it a caramelly flavor.
Print
Pin
Rate
Ingredients
banana cake
1/2

cup

110g unsalted butter, room temperature

1 1/2

cups

300g granulated sugar

2

large eggs

separated

2

bananas

mashed

1

teaspoon

pure vanilla extract

1

tablespoon

black strap rum

optional

1/2

cup

120ml buttermilk

1 2/3

cups

210g pastry flour

1

teaspoon

baking soda

1/4

teaspoon

baking powder

1/2

teaspoon

salt

1/2

cup

60g chopped nuts (optional)
penuche frosting
1/2

cup

110g unsalted butter

1

cup

200g brown sugar

1/4

cup

60ml whole milk

1 3/4 to 2

cups

220 to 250g powdered sugar
Instructions
for the cake
Heat the oven to 350° F, and adjust an oven rack to the middle position. Butter and flour two 8-inch cake pans.

In a medium bowl, whisk together the flour, baking soda, baking powder, and salt.

In the bowl of a stand mixer fitted with the paddle attachment, beat the butter on medium until creamy. Add the sugar, and then beat again until light and fluffy, 3-5 minutes. Add the egg yolks one at a time, and mix until incorporated, scraping down the bowl as needed. Stir in the bananas, vanilla, and rum, then stir in the buttermilk until well combined.

Add the flour mixture, along with the nuts, to the batter, and stir gently until just combined.

Put the egg whites in a clean, dry bowl of a stand mixer fitted with the whisk attachment. Whisk until soft peaks form. Gently fold the egg whites into the batter.

Divide the batter evenly between the pans, and bake for 25 to 30 minutes or until a toothpick inserted into the center of the cakes comes out with only a few dry crumbs.

Move the pans to a wire rack and let the cakes cool in the pans for 20 minutes. Remove the cakes from the pans and let them finish cooling on the wire rack.
for the frosting
In a saucepan over low heat, melt the butter and stir in the brown sugar. Cook for 2 minutes, stirring constantly.

Add the milk, increase the heat to medium-high and cook, stirring constantly, until the mixture comes to a boil. Remove from heat, and let it cool until the mixture is lukewarm.

Gradually stir in 1 3/4 cup powdered sugar, then mix vigorously until completely smooth (add the additional 1/4 cup of powdered sugar if the frosting is too loose). Use the frosting immediately, as it will begin to thicken and stiffen as it sits.
To assemble
Put one layer of the cake on a serving plate and spread about one-third of the frosting evenly over the top. Set the other layer on top, bottom (flat) side up, and spread the remaining frosting over the top and sides of the cake. The frosting will firm up, so store the cake underneath a cake dome, or wrap it in plastic wrap. It will keep in the refrigerator for up to 5 days.
Notes
I didn't have pastry flour on hand, so I used 1 1/2 cups all-purpose flour + 2 tablespoons corn starch. This made more of a cake flour, but it still turned out delicious.
The frosting in these photos is not the frosting in the recipe directions - I had a pile of leftover vanilla buttercream in my fridge, and decided to use it up. However, I have heard so many good things about the penuche frosting, I've included it here.
I also added vanilla extract and black strap rum to the cake batter - I loved the addition.