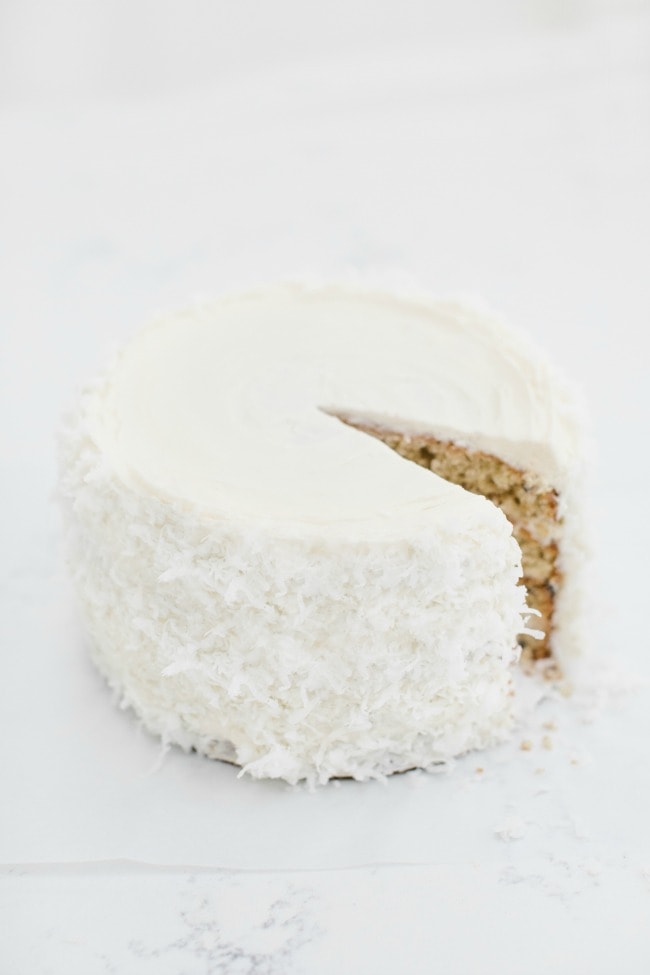 So far, I've spent most of January freezing. It's not that unusual for me to be constantly cold, but here in Minnesota we've had a long string of below zero days, which means I'm wearing several pairs of socks and shivering under blankets. I've done quite a bit of baking this month, and hope to have more recipes for you soon. In the meantime, here's a list of things I've been enjoying:
Elizabeth by Sarah Bradford (affiliate link) – I often make a quick stop at my local thrift store and browse the books; there's usually a treasure or two tucked away in there. I picked up this book last week and have been reading it before bed (trying to stay away from Twitter after 9pm) and have been enjoying it.
Ella and Louis Again (affiliate link) – Somehow I missed this! I am in love with their first duet album, and have spent countless hours singing along to it. I've been listening to this all week.
I'm working my way through Parks and Rec again, and have been laughing so much. Here's the best of Ron Swanson.
It was just Martin Luther King Jr. day. It's still not too late to read his leader from Birmingham Jail.
The greatest dance number ever filmed (according to Fred Astaire).
The Onion's food videos are rather funny.
Why you should care about Bob Newhart.
How the 25 greatest stories ever told would be ruined by technology.
The Ballad of Bilbo Baggins, sung by Leonard Nimoy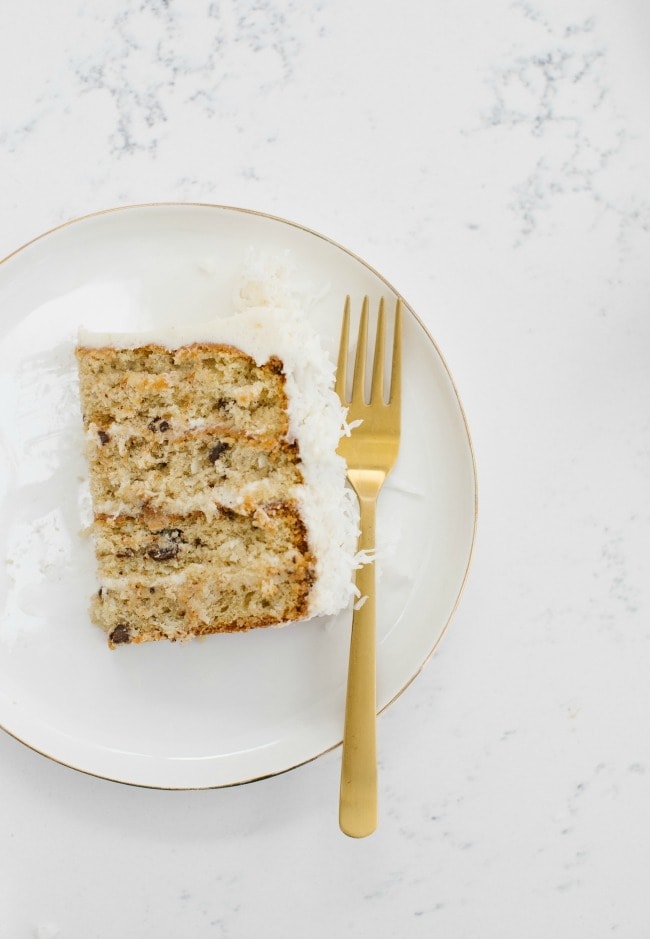 Coconut Almond Chocolate Cake
Cake
3 large eggs
2 egg yolks
1 teaspoon pure vanilla extract
1 teaspoon almond extract
3/4 cup sour cream
1/4 cup buttermilk
2 cups (284g) all-purpose flour
1 1/2 cups (297g) sugar
3/4 teaspoon baking powder
3/4 teaspoon baking soda
3/4 teaspoon salt
1/2 pound (2 sticks | 227g) unsalted butter, room temperature, cut into 1-inch pieces
½ cup (85 g) chocolate chips, chopped small
5 ounces (141g) sweetened shredded coconut, plus more for decorating the cake (I used 2-3 cups worth)
Cream Cheese-Coconut Buttercream
The coconut extract is optional, but I really liked the bump of coconut flavor it gave the buttercream.
1 1/2 cups (3 sticks | 339g) unsalted butter, room temperature
6 ounces (170g) cream cheese, room temperature
Pinch salt
1 teaspoon coconut extract (optional)
1/2 teaspoon pure vanilla extract
4 cups (452g) confectioner's sugar
For the coconut almond chocolate cake
Adjust an oven rack to the middle position. Preheat the oven to 350F. Butter and flour two 8 by 2-inch round cake pans and line the bottoms with parchment paper.
In a medium bowl or liquid measuring cup, whisk the eggs, egg yolks, vanilla, almond extract, sour cream, and buttermilk.
In a bowl of a stand mixer fitted with a paddle, mix the flour, sugar, baking powder, baking soda, and salt on low until combined. With the mixer running on low, add the butter one piece at a time, beating until the mixture resembles coarse sand. With the mixer still running on low, slowly add half the wet ingredients. Increase the speed to medium and beat until incorporated, about 30 seconds. with the mixer running on low, add the rest of the wet ingredients, mixing until just combined. Increase the speed to medium and beat for 20 seconds (the batter may still look a little bumpy). Scrape down the sides and bottom of the bowl, and use a spatula to mix the batter a few more times. Add the chopped chocolate and coconut and mix to combine.
Divide the batter into the prepared pans and smooth the tops. Tap the pans gently on the counter 2 times to help get rid of any bubbles. Bake 35 to 50 minutes (see note above), rotating the pans halfway through, until the cake are golden brown and a wooden skewer or toothpick inserted in the center comes out clean.
Transfer the pans to a wire rack and let cool for 30 minutes. Turn the cakes out onto the rack, remove the parchment paper, and let cool completely before frosting.
For the buttercream
In the bowl of a stand mixer fitted with a paddle, beat the butter and cream cheese on medium until creamy. Scrape down the sides of the bowl and add the salt, vanilla, and coconut extract. Mix on low until combined and then beat on medium for 1 minute. Turn the mixer to low and slowly add the confectioner's sugar, a little at a time, mixing until combined, and stopped to scrape down the sides of the bowl as necessary. Increase the speed to medium-high and beat 6-8 minutes until light and fluffy.
To assemble the coconut almond chocolate cake
Cut each cake layer of the cake in half horizontally, to make a total of four layers. Put one layer, cut side up, on a serving platter, and top with 1/2 cup of the buttercream. Use an offset spatula to spread it evenly over the layer. Repeat with two more layers and then top the cake with the remaining layer, cut side down. Frost the cake, and then coat the sides with shredded coconut.
Find more cake recipes here.