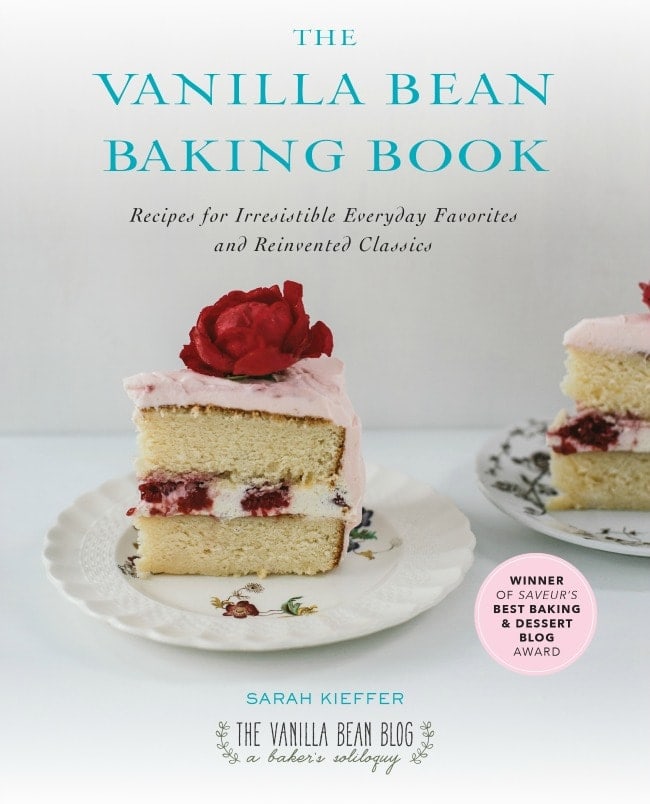 It's finally time: The Vanilla Bean Baking Book is available for pre-order!
This cookbook is brimming with over 100 baking recipes and nearly 200 photos; everything from Mixed Berry Muffins and Creme Fraiche Scones to Ganache Cupcakes with Basil Buttercream and Cherry-Strawberry Slab Pie. It can be purchased early now, and will be sent out or available on bookstore shelves November 8th. This also happens to be Election Day, so depending on whether your candidate wins or loses, you could find it useful for either comfort baking or celebrating. I'm hoping to celebrate, with my Chocolate Cake with Chocolate Buttercream (found in the Party Cakes chapter).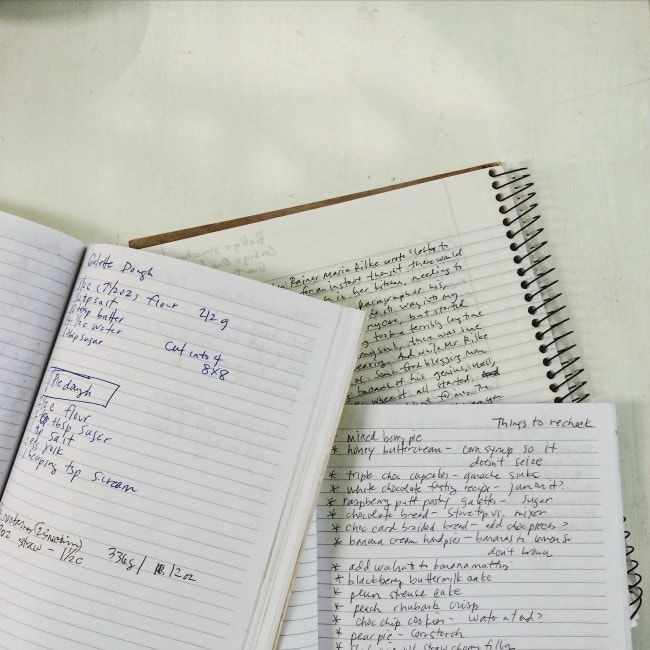 I spent almost two years working on this book. When Avery approached me, I had never taken on a project this big before, or one with multiple deadlines. It required figuring out how to balance both work and home life, which was quite a challenge initially. My work space, the kitchen, is the center of our home, and a place that is needed for more than just recipe testing. My family came to find the sink and dishwasher were forever overflowing with bowls, whisks, knives, measuring cups, and spatulas. The noise of the mixer was a consistent background hum, the refrigerator always packed full, and the oven made our kitchen a constant blazing furnace. I would frantically text my husband at work with grocery lists: butter, chocolate, sugar, flour, eggs, and more butter! It was a struggle at times for all four of us to flow well with evidence of the cookbook piled everywhere, but eventually I managed to find a rhythm to testing recipes and writing. I baked all day while the kids were at school, and then wrote each night, after they were tucked into bed. It helped to have a supportive family during these months; my husband and kids encouraging and helping me.
I must admit I am feeling many different emotions presenting you with this sneak peak; excitement and nervousness, mixed with joy and fear. I worked so many hours on these recipes: testing and retesting, then retesting again. I don't know how many times I made my All-Butter pie crust, or Easy Danish Dough. So many I can't count them. My husband told me the brownies were perfect after months of testing, but I made them six more times anyway, trying to get them just right. I finally did. My father-in-law came over every day to pick up cookies and pies and cakes and bars, my husband brought the same into work each morning. If there hadn't been a deadline in place, I might still be in my kitchen, making that Orange Cranberry Bundt Cake 'just one more time.' But now I'm here, on the other side of the work, with a collection of recipes and photographs on printed paper. I'm so excited, and (dare I say) proud, to share this book with you. My hope is for this book to become a trusted, go-to reference in your kitchen, well-worn and used; pages earmarked, smudged with chocolate and cake batter, and filled with your pencil marks and notes.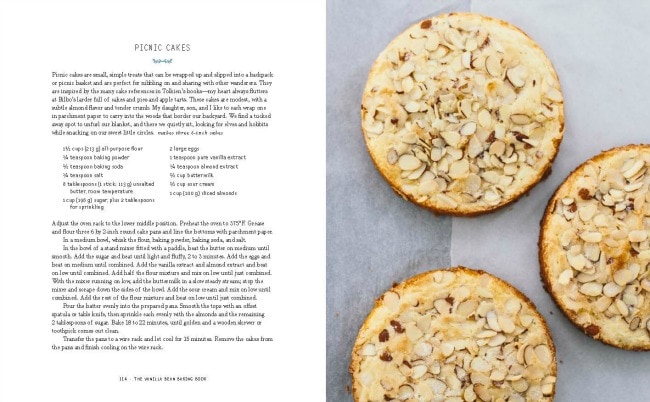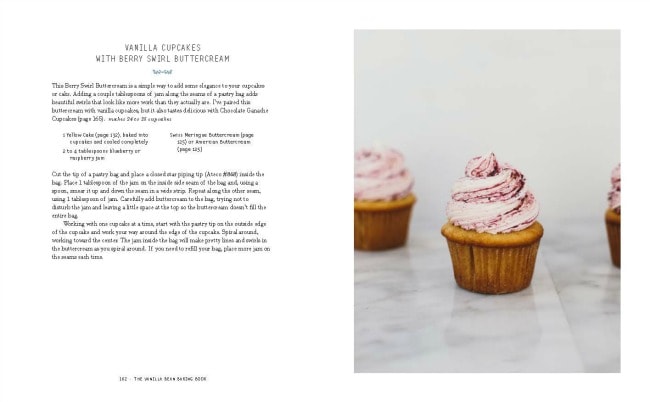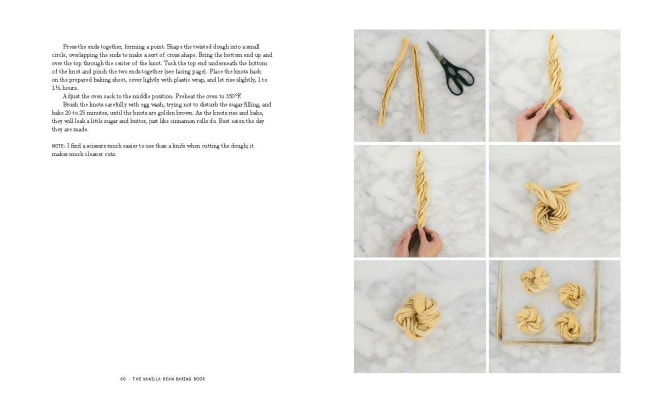 The Vanilla Bean Baking Book is divided into seven chapters: Morning Baking; Quick Breads, Muffins, and Everyday Cakes; Party Cakes, Pies, and Tarts; Cookies and Bars; No-Churn Ice Cream; and Homemade Staples. Recipes range from simple to complex, but there are visual guides to help with recipes that are a bit more work. Some of my favorites from the book are: Pumpkin Scones, Apricot Danish, Ginger Chocolate Bread, Honey Cake, Blackberry White Chocolate Cake, Peach Caramel Pie, my new and improved Chocolate Chip Cookies, and S'mores Ice Cream Cake (which I am bringing to you tomorrow, so stay tuned!).
The Vanilla Bean Baking Book is available for pre-order! You can order from the links below, as well as from major retail stores:
Amazon / Barnes & Noble / BAM / IndieBound /Amazon.ca / Indigo.ca /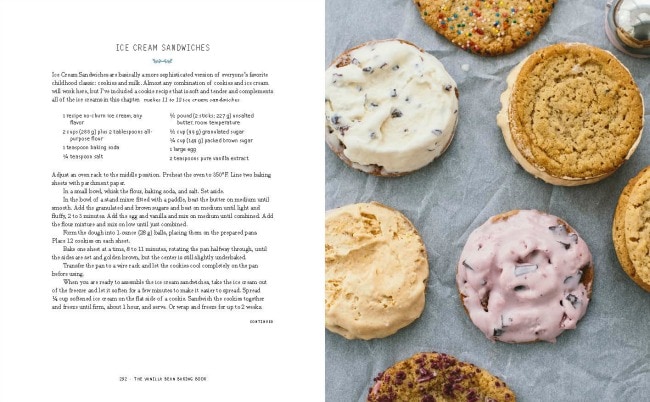 You can also follow along on Instagram! My hashtag for the book is #vanillabeanbakingbook