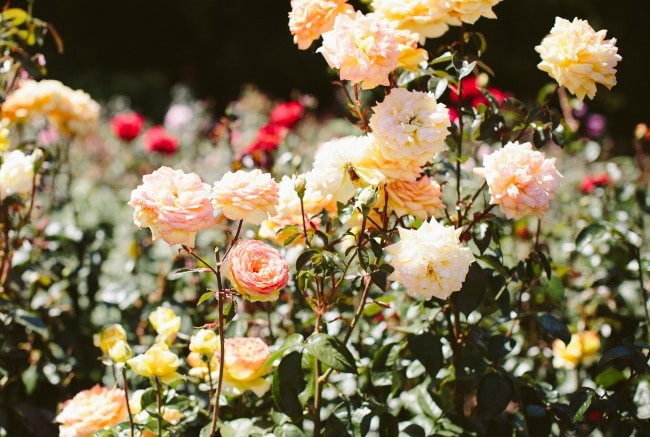 Part two of our Oregon trip in picture form: our adventures in Portland. We had a great time eating so much good food, checking out parks and gardens and downtown and quaint neighborhoods and hanging out with family and friends.
Highlights included getting lost in the amazingness of Powell's City of Books, eating the best cream cheese Danish I ever had at Grand Central Bakery, quite a few ice cream stops at Salt & Straw, dinner at Pok Pok, day trip to Multnomah Falls, impromptu picnic lunch at the Rose Gardens, meeting up with old friends, and Uncle Buddy playing saxophone for us.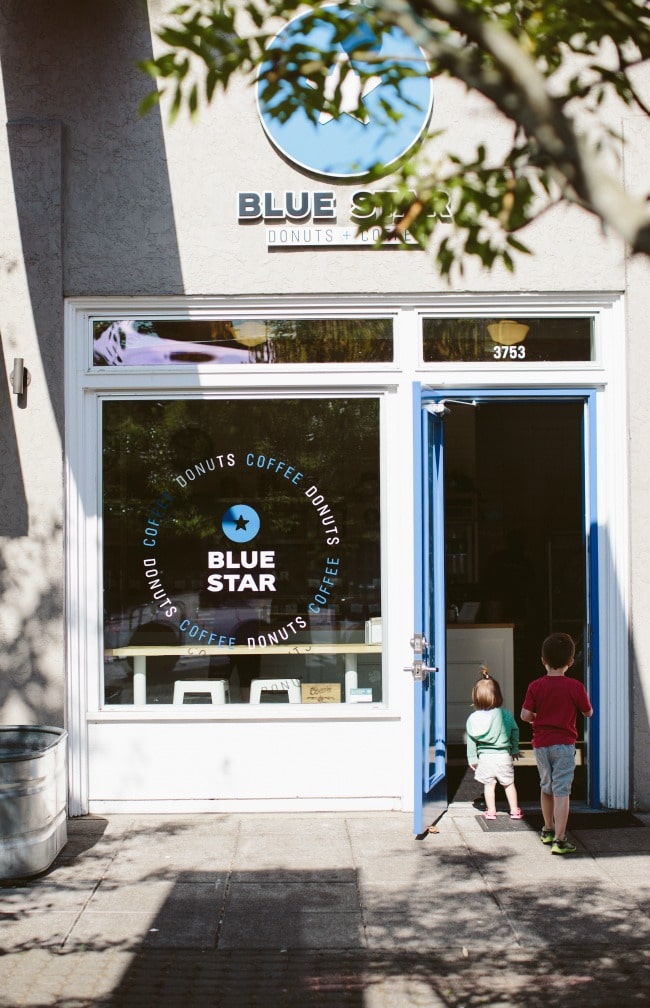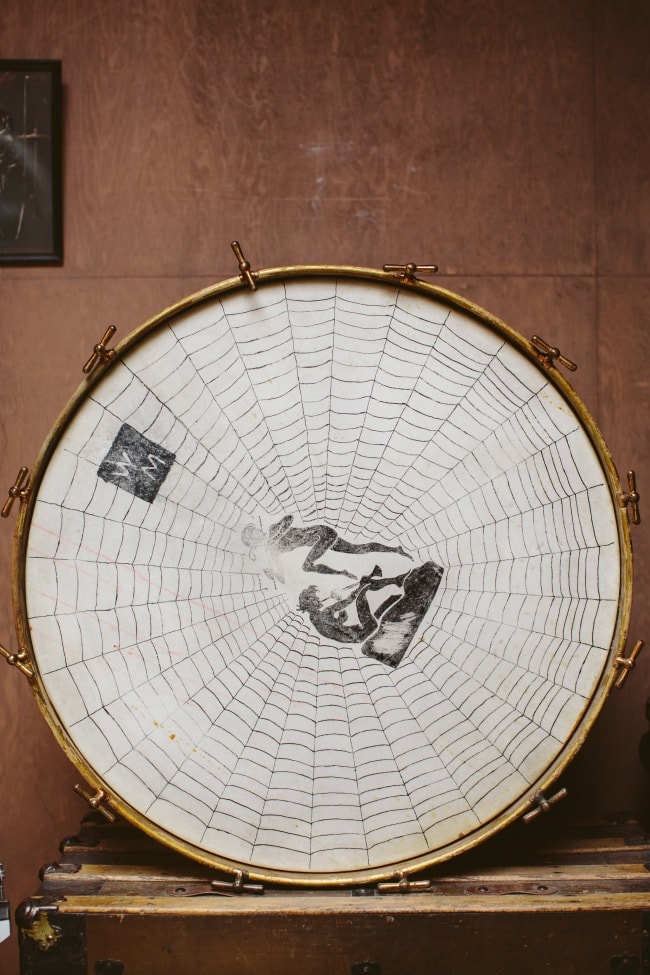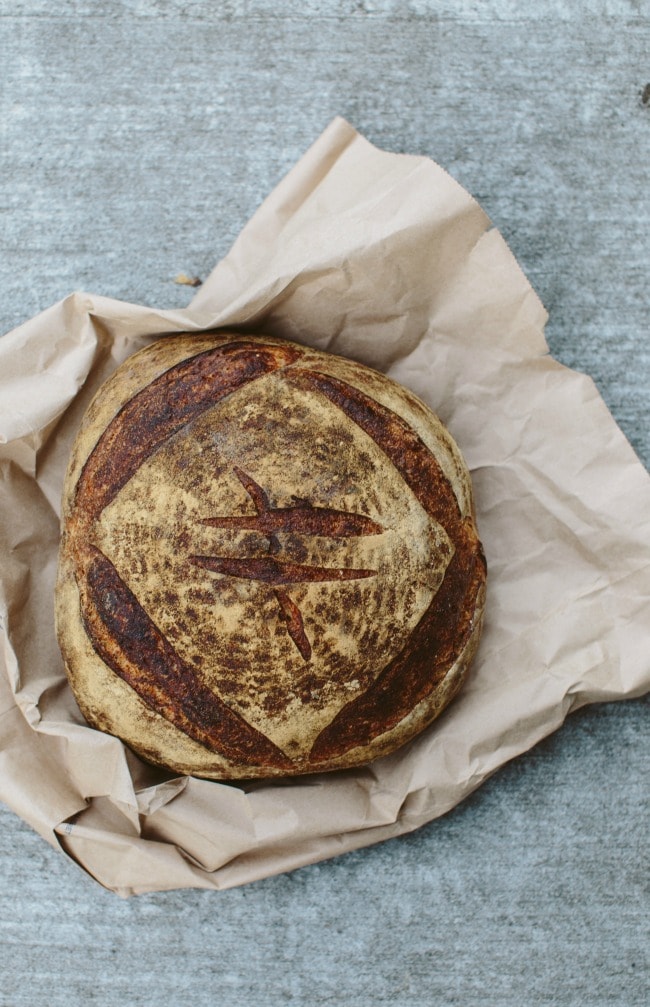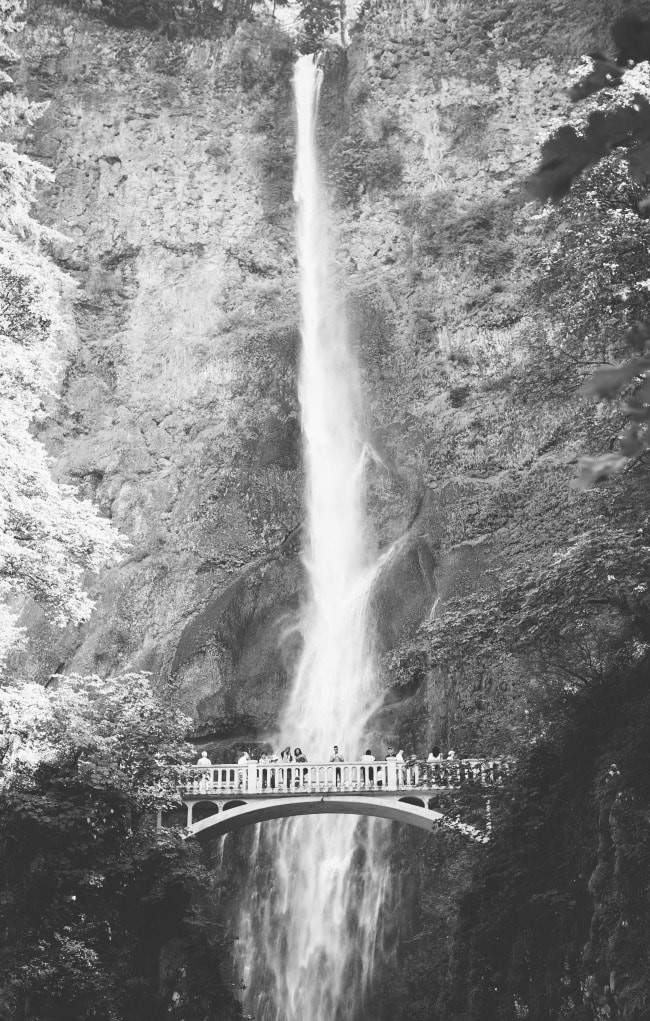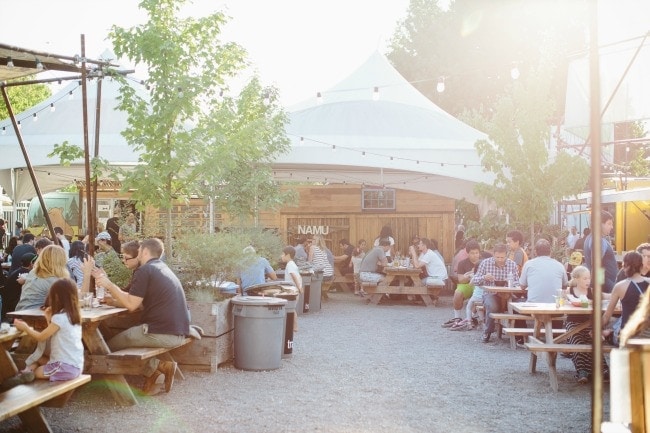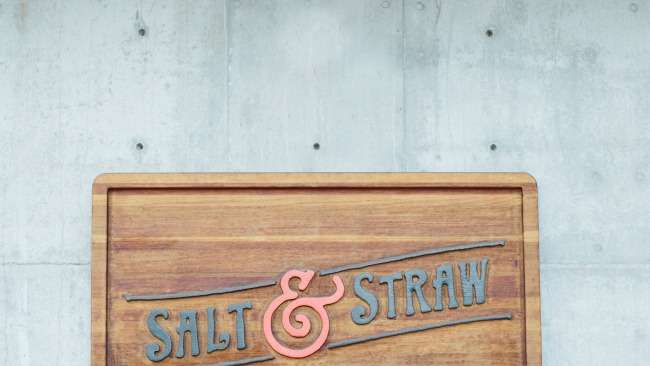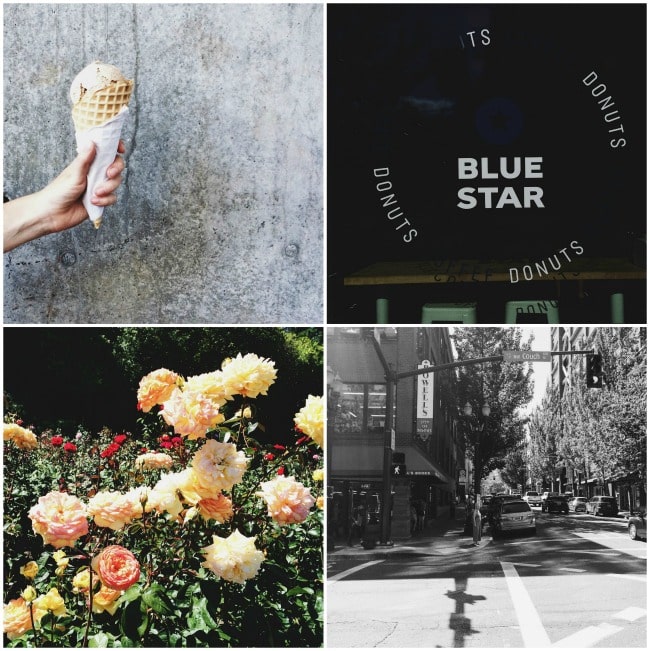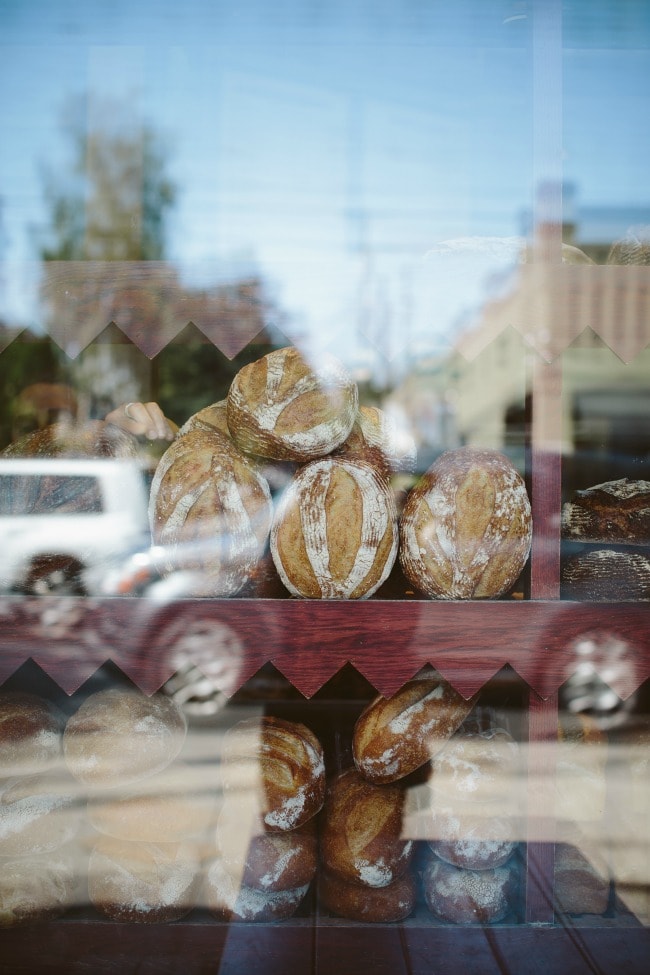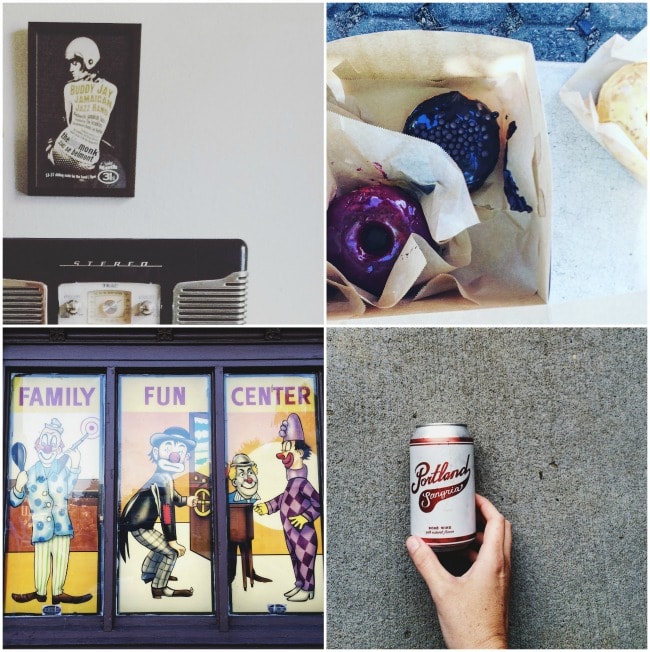 Places we stayed/visited, and loved
Buddy Jay's Jamaican Jazz Band – Uncle Buddy plays saxophone, and just came out with a CD. You can check it out here. It's been on repeat at our house since we've been back.
Powell's City of Books – absolute heaven. I could have stayed there all day, and then seven more. Every book you could ever dream of is there (except, of course, that one I've been searching everywhere for).
Pok Pok – believe everything you hear; the food is amazing. Even my littles still talk about how good their meal was. We loved the Kai Yaang (get the whole bird), Kung Op Wun Sen, and Khao Soi.
Grand Central Bakery – beautiful breads, delicious pastries, and great coffee.
Salt & Straw – we couldn't stop coming back. I had the best cone of my life: sea salt with caramel ribbons. We also loved the cinnamon snickerdoodle, honey lavender, coffee + bourbon, and white chocolate with roasted berries. It's worth waiting in line for.
Blue Star Donuts – dang. This was a lovely way to start the day. Another shop with a line, but we didn't mind.
Baby Doll Pizza – pizza by the slice. (Please, Minneapolis, get some pizza by the slice in NE?)
Tidbit Food Farm and Garden – food cart pod! So many choices.
Ken's Artisan Bakery – another great bakery, with gorgeous breads and pastries.
Revival Drum Shop – I would move into Powell's; my husband would stay here. And they don't even glare at you when the kids bang on a drum or two.
Wunderland Nickle Games – the kids could have gone back every night to play skee-ball.
Laurelhurst Park – a lovely, shady spot in the city to walk around, then sit for a spell and eat some slices of Baby Doll Pizza. Perfect spot for people watching, and there's a playground for the kids.
International Rose Test Gardens – after a long day of walking, we wandered in here. Beautiful, with rows and rows of roses and places to sit and stare.
Portland Japanese Garden – another beautiful, quiet spot, although our littles zoomed through it. There is also a nice view of Mt. Hood.
Multnomah Falls – not technically in Portland, but worth a day trip if you are visiting the city. Absolutely beautiful, but be prepared for a crowd.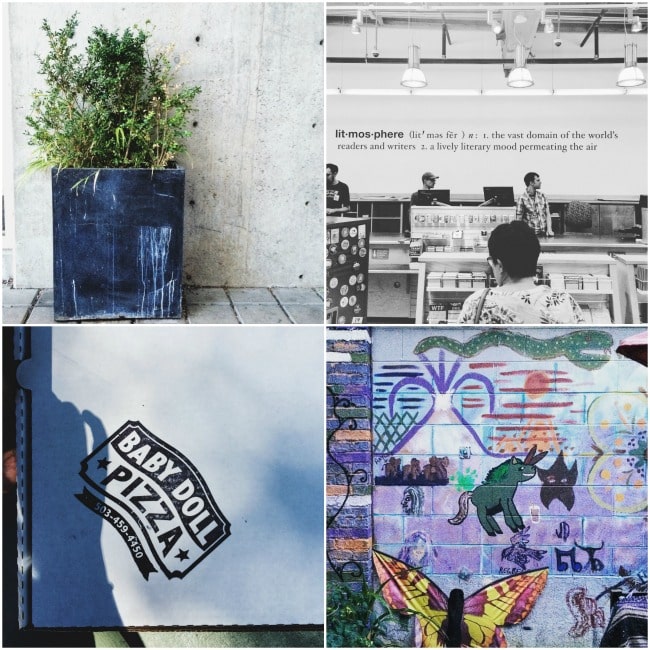 Thank you to Travel Oregon and Travel Portland for trip and hotel recommendations and sponsorships.