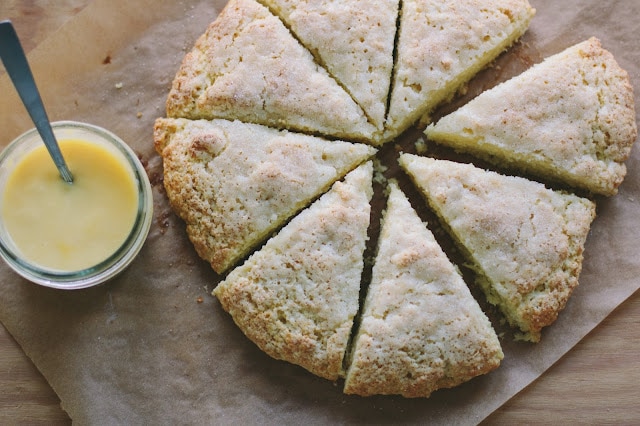 I have found it is never a good idea to make New Year resolutions. Because while I have such good intentions of so many things, a mere three weeks later they are forgotten, or I have moved on in guilt. Still, this January, I made one anyway. It came about after another night of pinning and tweeting and emailing on my little rectangular device. In between checking apps I would pick up a book, read three sentences, and set it down – I had absolutely no attention span. I realized, staring at my greasy little screen, my forefingers burning from scrolling and my elbow slowly going numb, that the longer I had owned my itouch, the less I had been reading [and writing! and knitting! and sewing!] and the harder it was for me to keep focused on something I had always deemed so important.
So my one resolution is to read – to spend most these winter nights curled up with a book: old or new, long or short, and waste my time in words. For don't you remember? All the secrets of the world are contained in books. Read at your own risk.*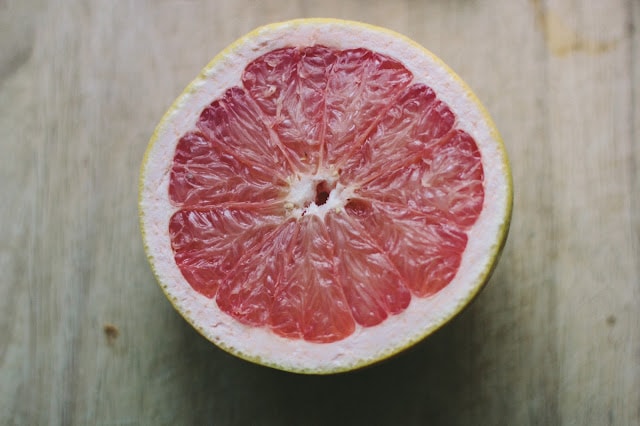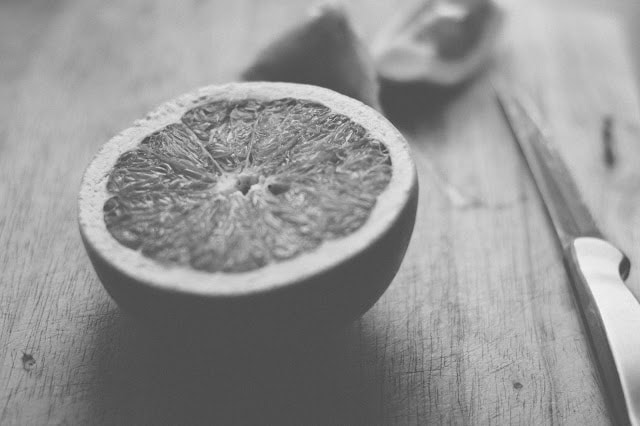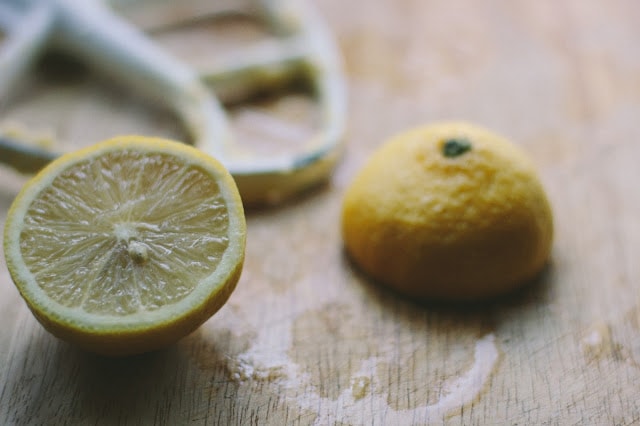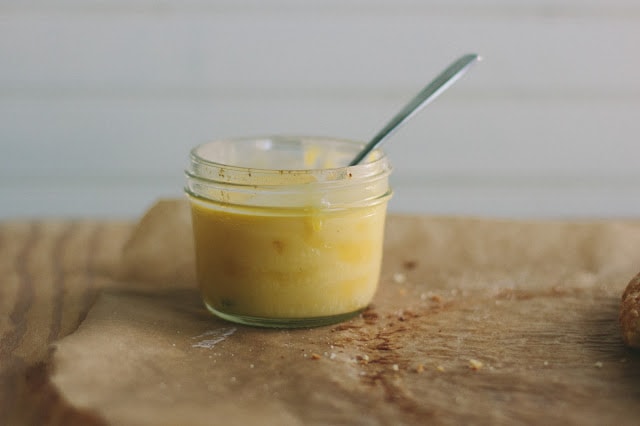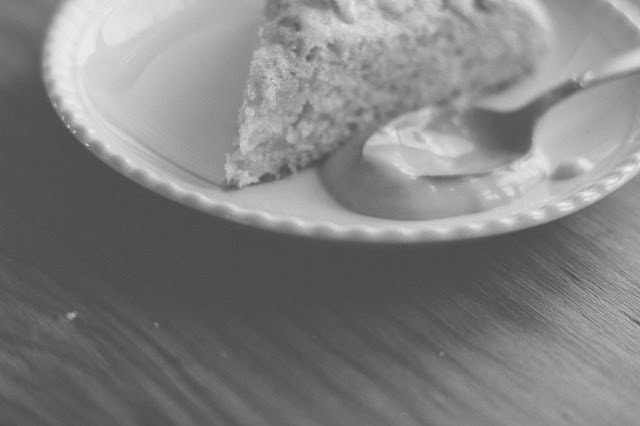 *Lemony Snicket
For some of us, books are as important as almost anything else on earth. What a miracle it is that out of these small, flat, rigid squares of paper unfolds world after world after world, worlds that sing to you, comfort and quiet or excite you. Books help us understand who we are and how we are to behave. They show us what community and friendship mean; they show us how to live and die. – Anne Lamott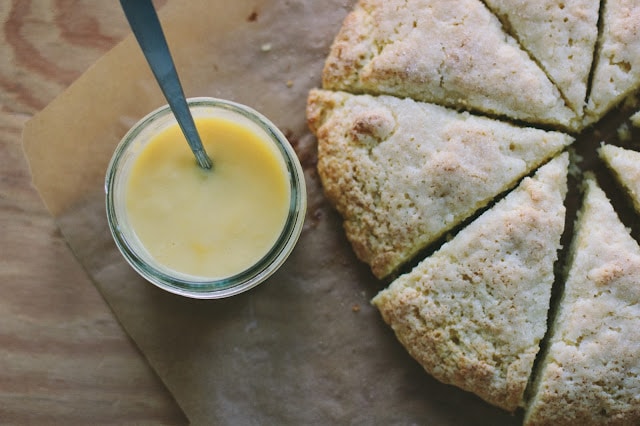 Cream Scones + Grapefruit Curd
These scones are definitely more 'American': a little extra butter and egg make these more on the cake-y side. But, well, that's the way I like them. This recipe is tweaked from the Barefoot Contessa. There is a lot of room for variation here – crème fraîche would be nice in place of the heavy cream, and 1/2 cup of nuts, chocolate, or fruit can be added in. I highly recommend using very good butter and cream, and locally I use Hope Creamery Butter and Cedar Summit Farm cream. These scones are best eaten the day they are made. You can cut the butter down to 10 tablespoons and only use 1 egg if you'd like to cut out a little fat.
2 cups flour
1 tbsp baking powder
1 tbsp sugar
1/2 tsp salt
12 tablespoons unsalted butter, chilled and cut into 1 inch pieces
1/2 cup heavy cream [or 1/4 heavy cream, 1/4 cup sour cream]
1/2 tsp vanilla
2 eggs
heavy cream for brushing
1-2 tablespoons sugar for sprinkling
Position a rack at the center of the oven and preheat oven to 400. Line a baking sheet with parchment paper.
Mix flour, baking powder, sugar, and salt together in a large bowl [or food processor]. Cut butter into the flour mixture using a pastry cutter, until butter is pea-sized [or pulse in the food processor]. Whisk together the heavy cream, eggs and vanilla. Pour over the flour mixture and mix until combined [you might have to use your hands and 'knead' the last bit of crumbs into the wet mixture]. Turn the mixture out onto the parchment lined baking sheet, and form into an 8-inch circle that is 1 inch thick. Cut circle into 8 even pieces, and brush tops with a little heavy cream. Sprinkle the tops with sugar. Bake for 20-25 minutes, until the bottom of the scones are golden brown.When scones have cooled a bit, recut with a knife and serve with the grapefruit curd.
Grapefruit curd
I used this recipe from 101 Cookbooks for the curd, but omitted the ginger [although, I think that would be just as tasty].