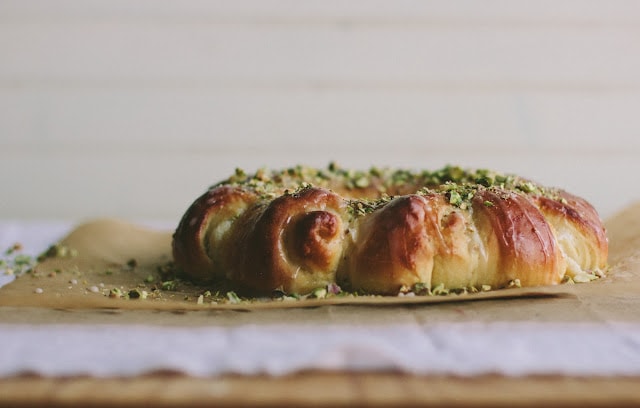 Today I made Danish rings; one for today, and one unbaked, tucked away in the freezer for Christmas morning. They are laced with almond paste and goat cheese, topped with sweet sugar icing and salty pistachios. They are decadent yet comforting, simple but complex. A perfect treat for all the possible faces of this holiday season.
For I am warm, I am calling you close to my table
Where I have made us a feast
For the year of troubles, they have gone
The winter brings a Christmas song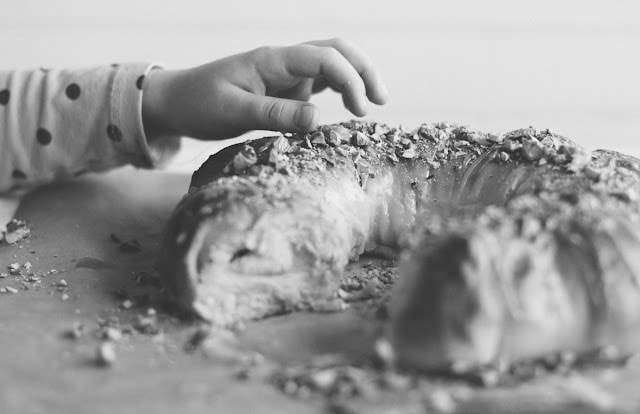 And all the trust we put in things
In dictionaries, in engineering
In calendars, and television
And father's friends, and consequences 
And by the time there's nothing left
An empty tree, a winter vest
A winter vest, a winter vest
-The Child with the Star on His Head, Sufjan Stevens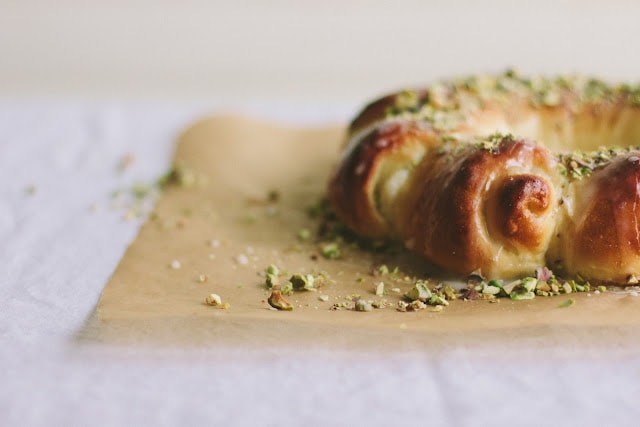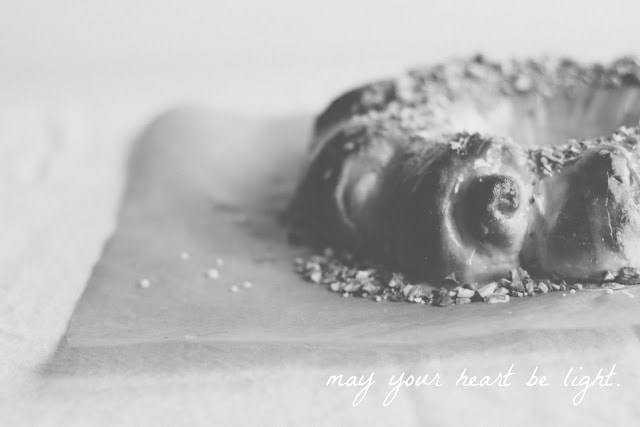 Pistachio Danish Ring with Almond Goat Cheese Filling
adapted from Cooks Country
I didn't change very much from the original recipe, so I'm just going to link to it; you can find it
here
. [It has how-to pictures and everything.] I substituted goat cheese for the cream cheese in the dough, and also in the icing. I switched out almonds for pistachios. I didn't bake the danish with pistachios – I sprinkled them on afterward, after I had drizzled on the icing. The dough is lovely – soft and smooth and easy to work with. I did have a little trouble getting the sliced rings to lay nice, but it still turned out fairly pretty. It was so delicious, and maybe a new Christmas tradition.
This recipe makes two rings, and one [or both] can be frozen after shaping. So there is one for now, and one for Christmas. Perfect.