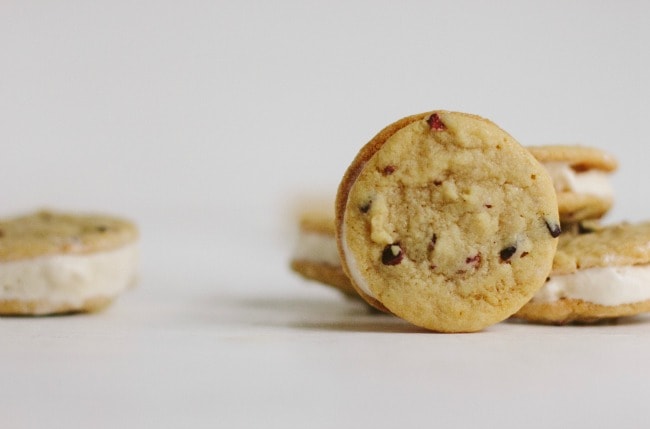 A while back I made a delicious concoction involving Frangelico and coffee. Soon after I was contacted by the nice folks at Frangelico to create a recipe, which I said yes to immediately, because I love baking with their liqueur. Prior to my frozen drink, I had actually only used Frangelico in baking and cooking, and worked at a coffeehouse that made a delicious Bundt cake involving the hazelnut liqueur, dried cherries, and espresso.
I thought of re-creating that, but instead decided since it is almost summer, ice cream might be a much better idea. And, I made the right choice.
No-Churn Coffee and Frangelico Ice Cream Recipe
This ice cream is a no-churn variety, which means you don't need an ice cream maker (yeah!). It's slightly adapted from everyday food.
It is smooth and creamy, with a light coffee and hazelnut flavor balanced perfectly. I also have a cacao nib cookie recipe in case you want to go the ice cream sandwich route, which is also a very tasty option.
I used cold press coffee in my ice cream, but if you don't have that on hand, strong, cold coffee will work just fine. Use any roast that you enjoy. If you own a Pullman pan, this works nicely to freeze the ice cream in (plus it has a lid!) but otherwise a 9 x 5 loaf pan works great.
If you aren't going to make this into ice cream sandwiches, adding cacao nibs to the base is a good idea (1/3  cup, added into the frangelico-coffee mixture). Or, you could sprinkle them on top with a drizzle of even more coffee. Also, I just discovered this homemade magic shell recipe (dark chocolate and coconut oil! That's it!) and it's mighty fine on top.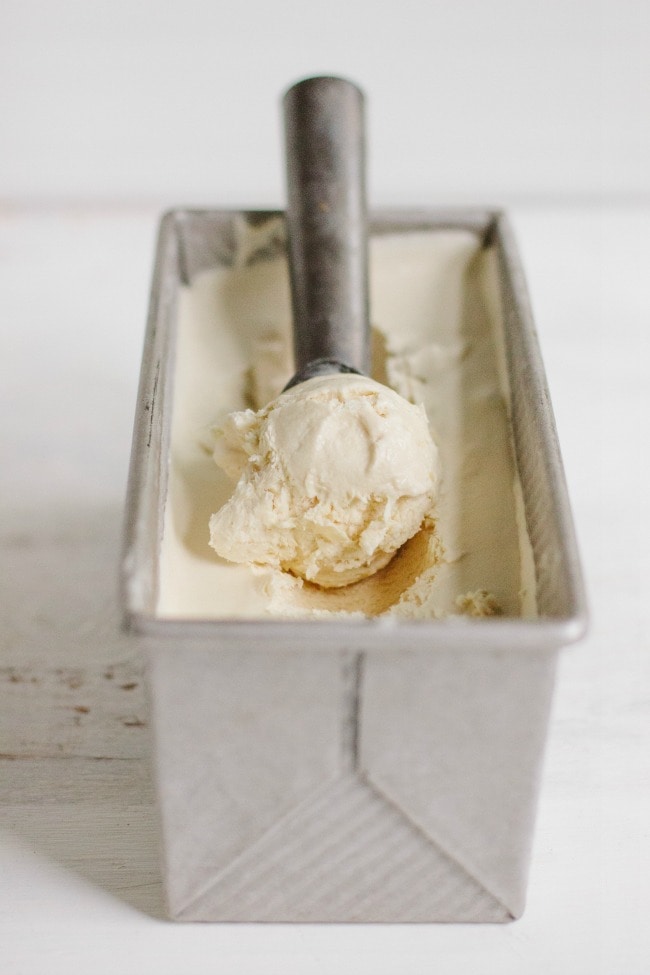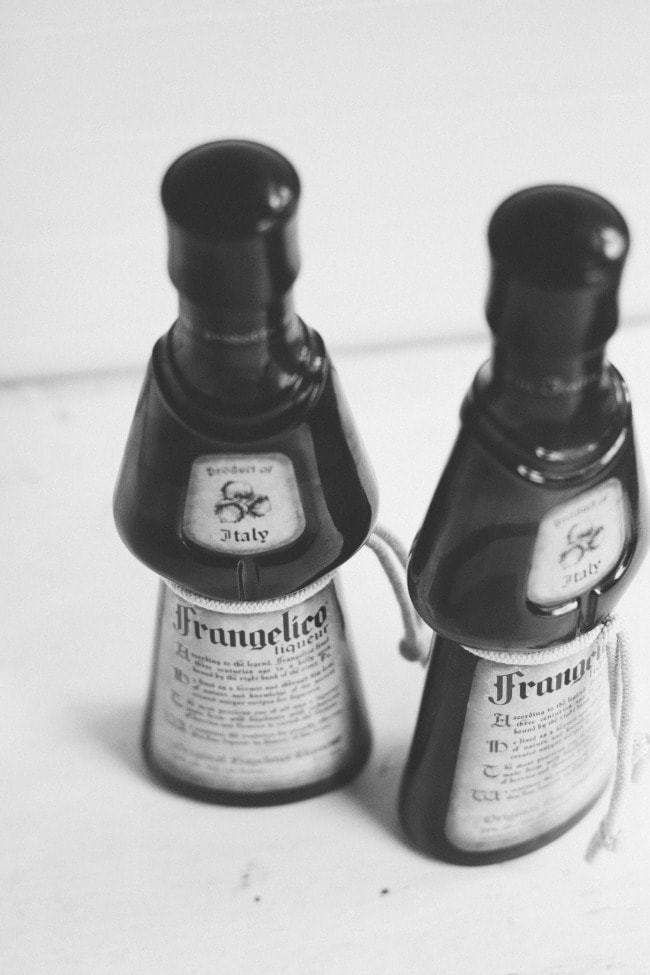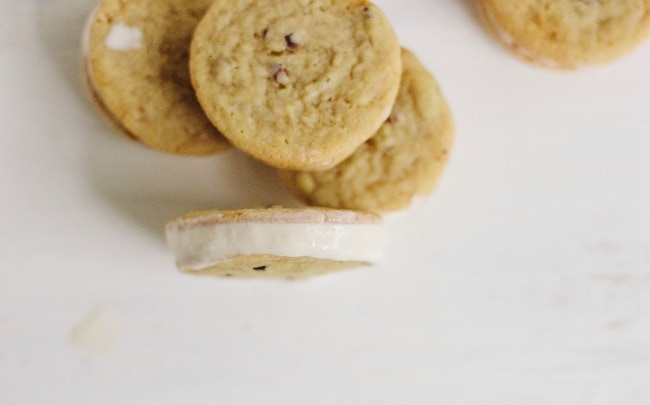 And so with the sunshine and the great bursts of leaves growing on the trees, just as things grow in fast movies, I had that familiar conviction that life was beginning over again with the summer. – F. Scott Fitzgerald, The Great Gatsby
More No-Churn Ice Cream Recipes: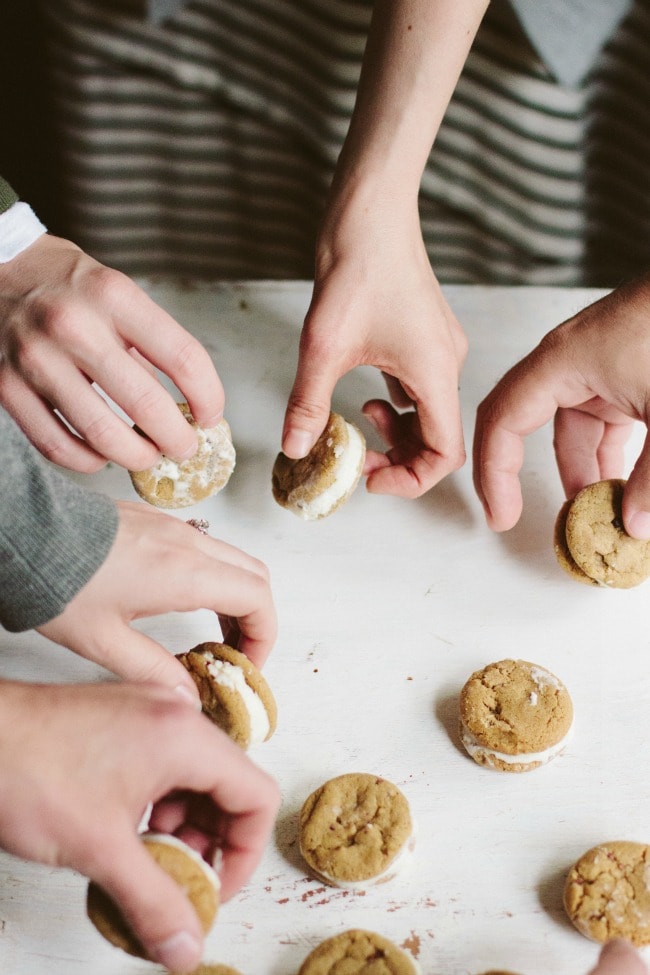 Cacao Nib Ice Cream Sandwiches
I used my chocolate chip cookie recipe for these sandwiches. I omitted the chocolate and added 1/3 cup cacao nibs. I also used a melon baller to scoop the dough (roughly about 1 teaspoon a cookie), which created much smaller cookies. You could, of course, make them any size you'd like.
To assemble the sandwiches: I followed The Kitchn's ice cream sandwich advice. Perfect tips and tricks.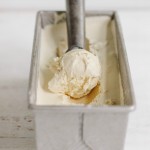 No-Churn Frangelico and Coffee Ice Cream
This light coffee infused ice cream is smooth and creamy, with hazelnut flavors from the Frangelico liqueur to balance it perfectly.
Print
Pin
Rate
Ingredients
1

can [14 ounces] sweetened condensed milk

2

teaspoons

pure vanilla extract

1/4

cup

Frangelico liqueur

1/4

cup

strong cold coffee or cold press

2

cups

cold heavy cream
Instructions
In a medium bowl, stir together condensed milk, vanilla, Frangelico, and coffee. With a stand mixer, whip the heavy cream on medium-high until soft peaks form.

Whisk one third of the whipped cream into Frangelico-coffee mixture. Fold the remaining whipped cream into the mixture until it is incorporated. Pour into a loaf pan (see note), and freeze until firm, 6 hours [or, covered, up to 1 week].