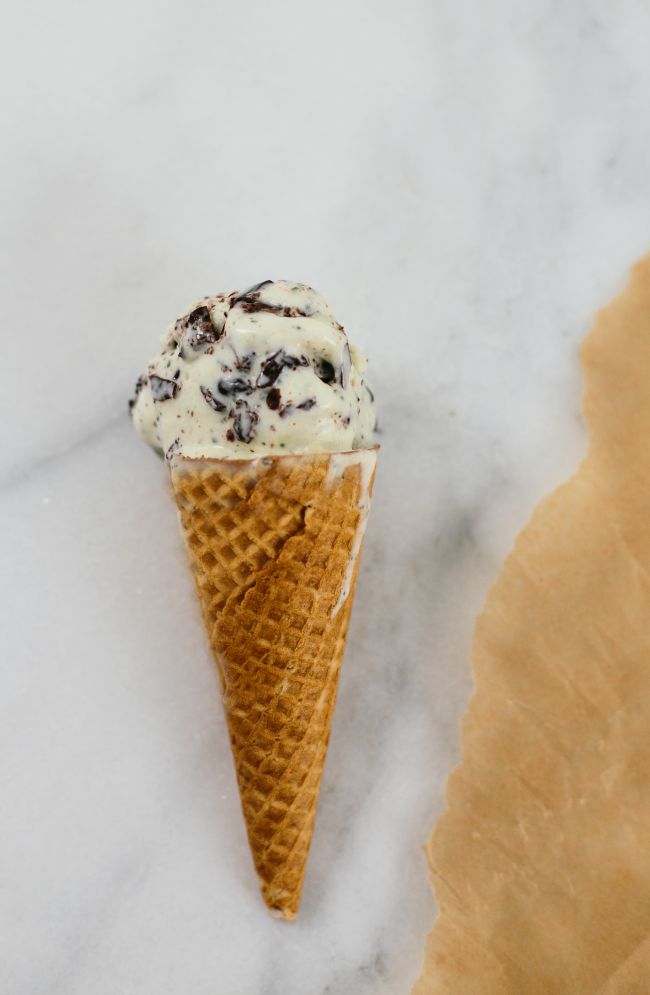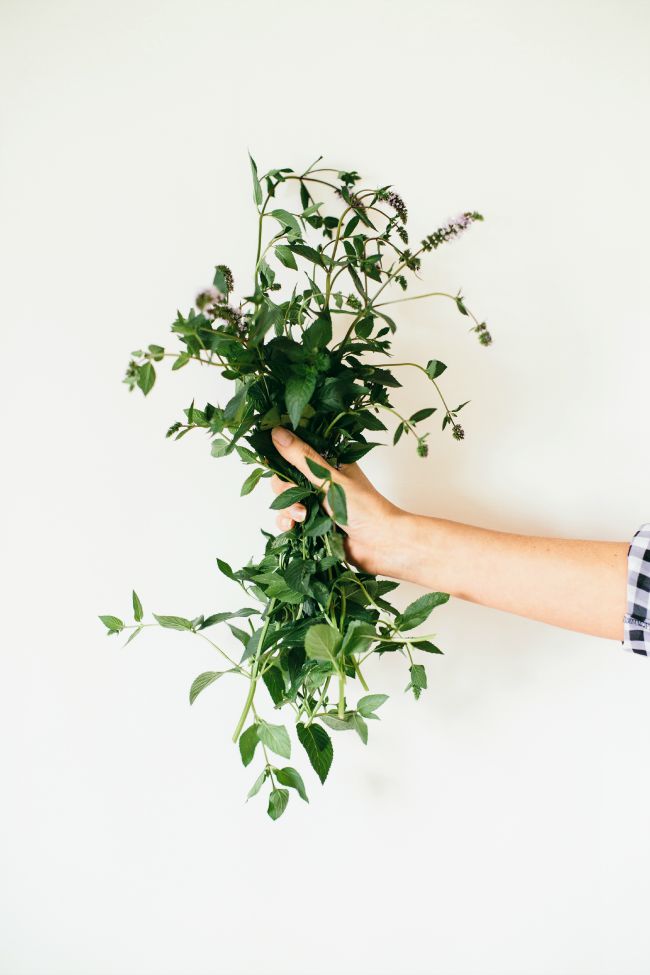 "The weeks stood still in summer.
The trees' blood rose. Now you feel
it wants to sink back
into the source of everything. You thought
you could trust that power
when you plucked the fruit;
now it becomes a riddle again,
and you again a stranger."
-Rainer Maria Rilke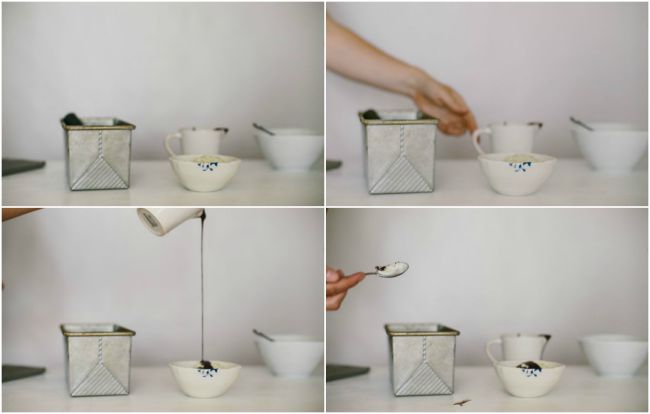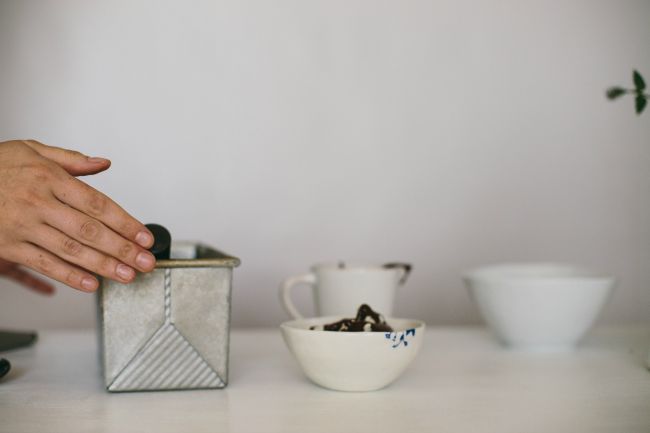 In between squirt-gun fights and the jingle of bells on kid-sized bikes there is the faintest whisper, a warning. I wake up each morning knowing the sun will set a few moments sooner. The murmur, the rumor of change I choose to ignore, clinging instead to fire pits, swimming pools, canoe rides, and the blistering humidity that has reigned here all week.
Let's keep all this going, just a little bit longer. Please?
Our patch of mint has taken over the space made for it, plus the spot set aside for the basil.
The tall stems are sprawling into our driveway, their muted purple flowers tickling our feet under the picnic table each time we take a meal outside. I've had good intentions of using those green leaves in plenty of dinners, but mostly it has just grown unruly, alive for the sole purpose of filling our house with the smell of toothpaste every time it rains.
No-Churn Mint Ice Cream
This weekend I finally took my scissors to the madness and put the plant to good use: an end-of-summer mint ice cream that has become; my favorite no-churn recipe that makes the whole sweet process quick and easy.
You'll now find us outside, enjoying all the melty drips while we still can.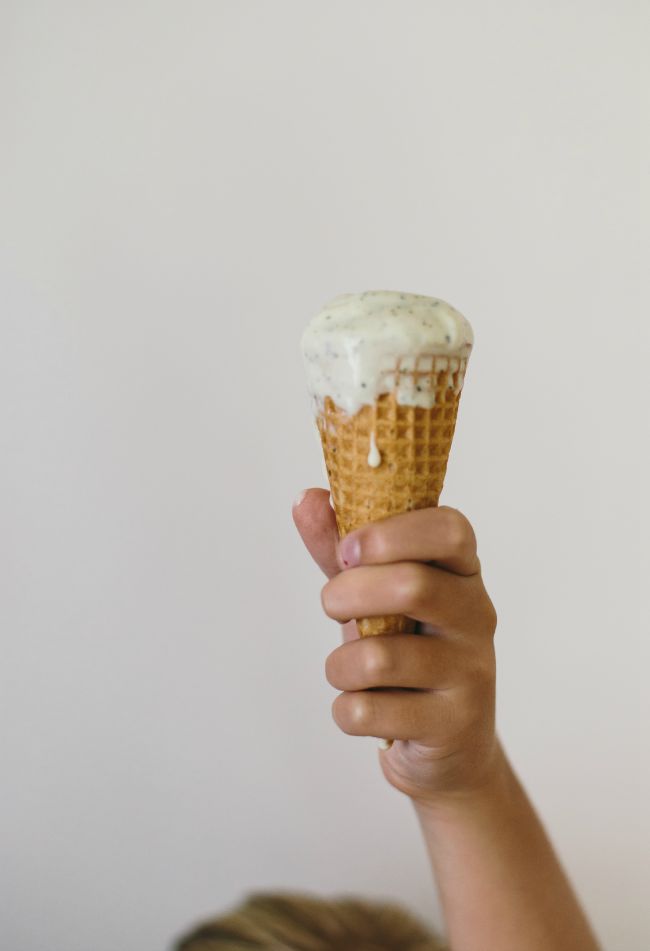 More No-Churn Ice Cream Recipes
No-churn Mint Ice Cream
If you own a Pullman pan, this works nicely to freeze the ice cream in (plus it has a lid!) but otherwise a 9 x 5 loaf pan works great. You might also enjoy no-churn basil ice cream and raspberry chocolate chip. Small bowl with blue flowers by Dishes Only.
Print
Pin
Rate
Ingredients
1

can

14 ounces sweetened condensed milk

1/3

cup

fresh mint

1

teaspoon

pure vanilla extract

a good pinch of salt

1-2

tablespoons

creme de menthe

mint extract

optional

1 1/2

cups

cold heavy cream
Instructions
In a food processor, combine the sweetened condensed milk, fresh mint, vanilla extract, 1 tablespoon creme de menthe, and salt. Process until the mint is finely chopped into very small bits. Taste the mixture. If more mint flavor is desired, add another tablespoon creme de menthe, and mint extract 1/2 teaspoon at a time until the perfect minty-ness is reached. Pour the mint-milk mixture into a large bowl.

In the bowl of a standing mixer, beat the heavy cream on high until stiff peaks form, about 3 minutes. With a rubber spatula, gently fold 1/3 of the whipped cream into condensed milk mixture. Fold until fully combined. Gently fold in the rest of the whipped cream, until no streaks remain. Pour into a regular sized loaf pan, and freeze until firm, 6 hours (or, covered, up to 1 week).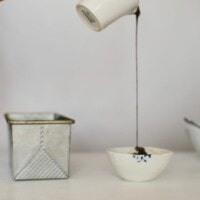 Chocolate Magic Shell
Print
Pin
Rate
Ingredients
1

cup

bittersweet chocolate chips

3

tablespoons

coconut oil

1/2

teaspoon

vanilla

pinch

of salt

optional
Instructions
Place the chocolate and coconut oil in a microwave safe dish. Melt together, stopping the microwave and stirring every 30 seconds or so, until the mixture is melted and completely smooth. Add the vanilla and salt if using, and stir to combine. Cool to room temperature, and then pour over ice cream.