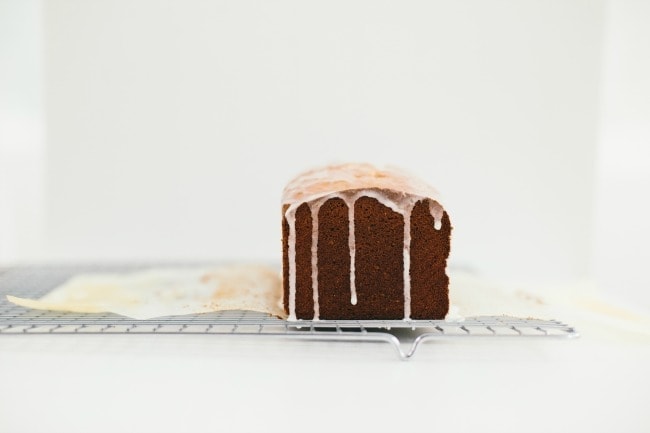 Happy Monday, dear readers. I woke up this morning to thunder, lightning, and two littles climbing in my bed, sort of scared but mostly using the storm as an excuse to play games on my iPad. Yesterday was 85 and sunny — our first perfect summer day, filled with a family BBQ, swimming, and so much laughing I'm still smiling. Autumn may be my favorite season, but summer is just the best.
This lemon almond bread was also a nice way to start the day, with a light lemon flavor and the perfect fluffy-but-not-too-fluffy texture that made each bite a good reason to be out of bed, even on a Monday. Next time I might stir some blackberries or raspberries in to celebrate July's sort-lived seasonal fruits.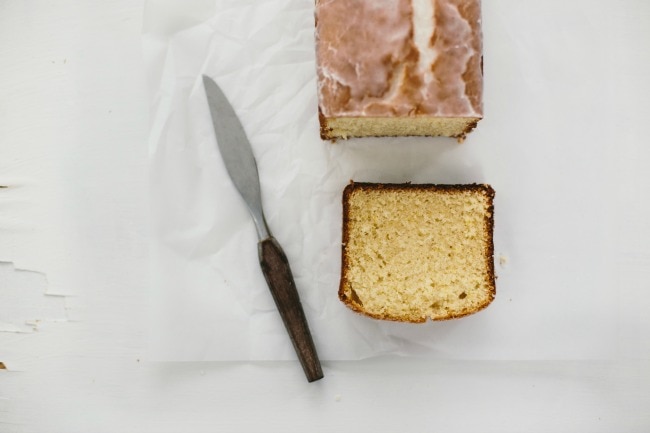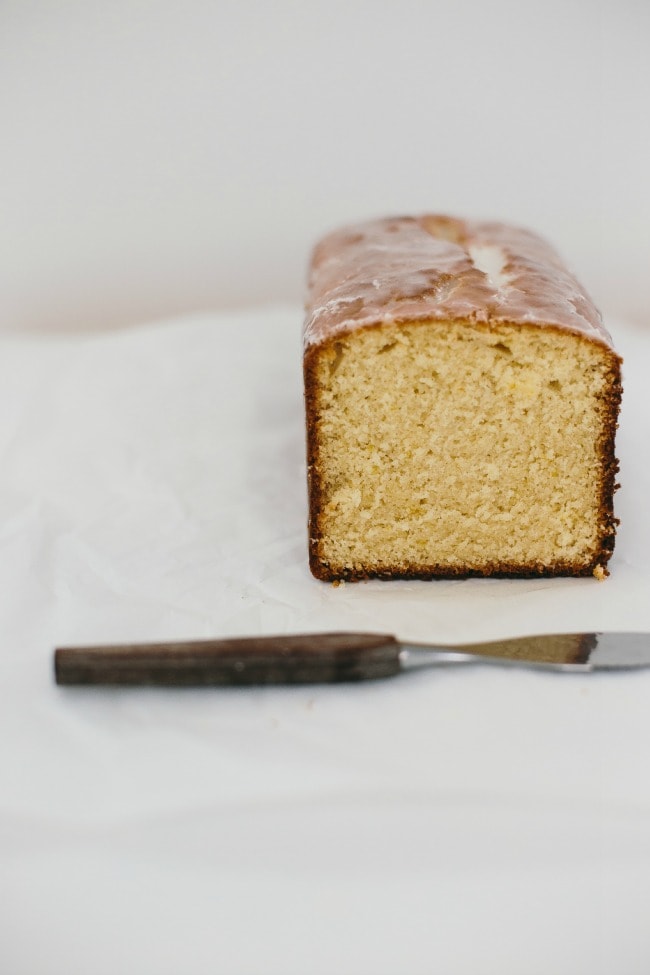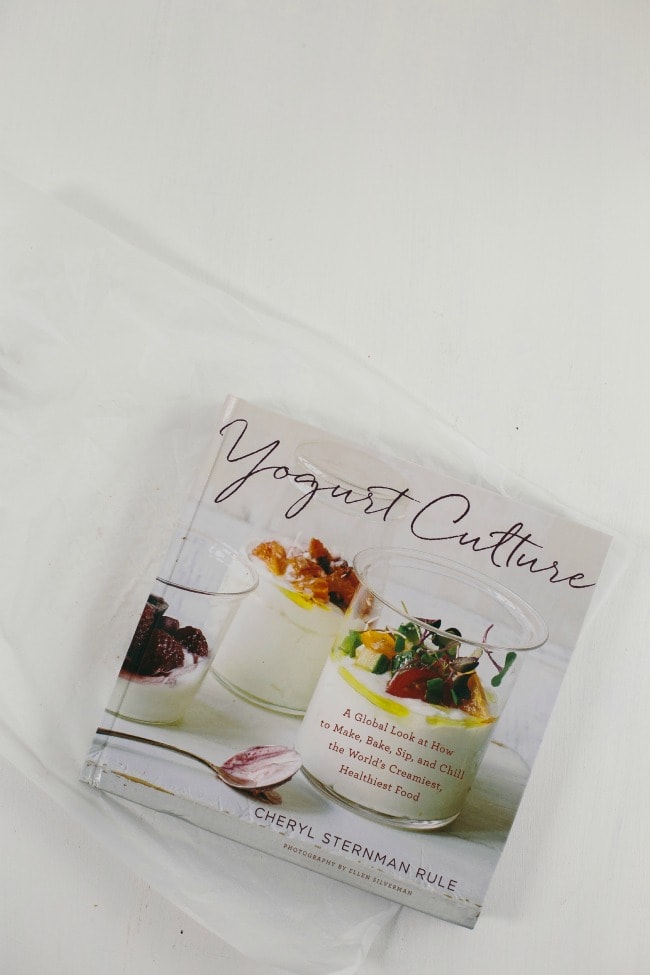 This delicious bread comes from Cheryl Sterman Rule's new book, Yogurt Culture. I'm really loving this cookbook — so many great recipes involving all types of yogurt, from slightly complex (making your own yogurt) to very easy (coffee yogurt and simple compotes) to everything in-between: cardamom pancakes, artichoke-almond soup, labneh-stuffed peppers, creamy pasta marinara, and salted caramel panna cotta, just to name a few. I'm glad to have this book on my shelf. (Also, check out her Team Yogurt page!)
Iced Lemon Almond Bread
from Yogurt Culture by Cheryl Sternman Rule
I used a Pullman pan (the 9 x 4 pan) for this bread – I liked the height it gave to the bread. I lined the pan with parchment paper instead of with butter. I also added 1/4 cup more sugar to the bread (a total of 1 1/4 cup) just because. I only had Greek yogurt on hand, so I used 1/2 cup Greek yogurt and 1/2 cup whole milk.
10 tablespoons unsalted butter, room temperature, plus more for greasing the pan
2 cups all-purpose flour
2 teaspoons baking powder
1/4 teaspoon baking soda
1 teaspoon kosher salt
1/2 cup almond meal
Zest of 2 large lemons
1 cup granulated sugar
2 eggs, room temperature
2 teaspoons pure almond extract
1 cup plain whole milk yogurt or low-fat yogurt (not Greek)
Preheat the oven to 350, with the oven rack in the middle position. Butter a 9 x 5 inch loaf pan (see note).
In a large bowl, sift together the flour, baking powder, baking soda, and salt. Whisk in the almond meal and lemon zest.
In a stand mixer fitted with the paddle attachment, cream the butter and sugar until light and fluffy, 3-5 minutes. Reduce the speed to low and add the eggs one at a time, scraping down sides and beating well after each addition. Add the almond extract and beat until well combined. Slowly beat in half the dry ingredients, then the yogurt, then the remaining dry ingredients until well incorporated. Raise the speed to medium and beat for 1-2 minutes to develop some structure.
Pour the batter into the prepared pan and smooth the top. Bake until lightly browned and a skewer inserted in the center comes out clean, about 50-60 minutes. Cool the pan on a rack for 15 minutes. Slide a knife around the edges of the pan and invert the cake onto the rack. Cool completely, then flip right side up.  Ice the cake (recipe follows).
Icing
1/2 cup powdered sugar
1 tablespoon plain whole-milk or low-fat yogurt (not Greek)
1 tablespoon fresh lemon juice
Sift the powdered sugar into a medium bowl. Whisk in the yogurt and then the lemon juice, 1 teaspoon at at time, until the icing is smooth, thick, and drips slowly from the whisk. Wave the whisk over the cake to drizzle lines of icing, or scrape the icing over the cake and smooth with an offset spatula.
Once the icing firms, cover the cake with plastic wrap. It can be kept at room temperature for up to 48 hours.