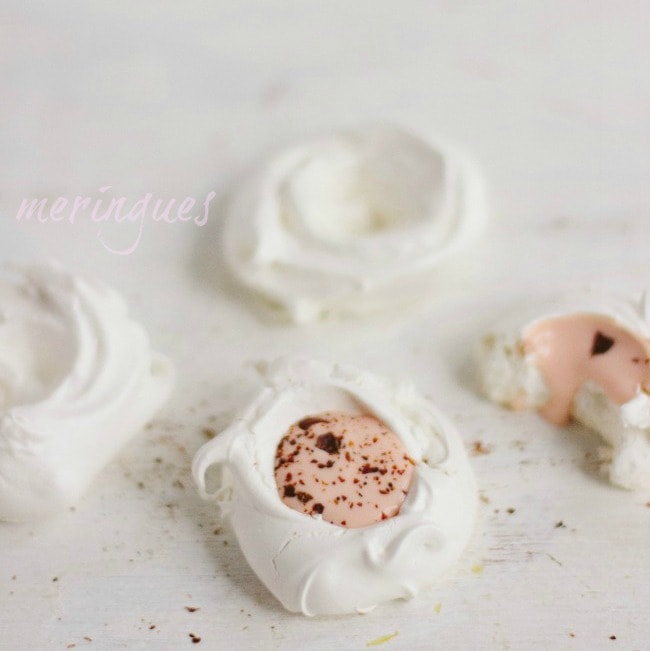 I've come here, several times now, trying to write this post. The things I want to write about, well, I don't know what they are. Something brilliant, of course. I'd tie in Hemingway, since I just finished his book. I'd whisper lovely, thoughtful sentences to move you, and inspire you to bake and love and live.
Or I could instead be quite honest; tell you that I've been so anxious, brimming with fear: of life, of death, and of everything in between. My mind feels like an enormous chalkboard, recently erased. I could peer at it and make out some words, but it's mostly a mess of gray dust that will set off a coughing spell if I get too close.
So maybe I'll just tell you about these meringues: beautiful white circles glimmering on parchment!  They are a lovely treat, a recipe from the amazing Zoë François. I had actually never made them before, and was delighted to find how easily they came together. One sweet-but-not-too-sweet bite will bring some comfort, and cheer hearts when words seem to fail.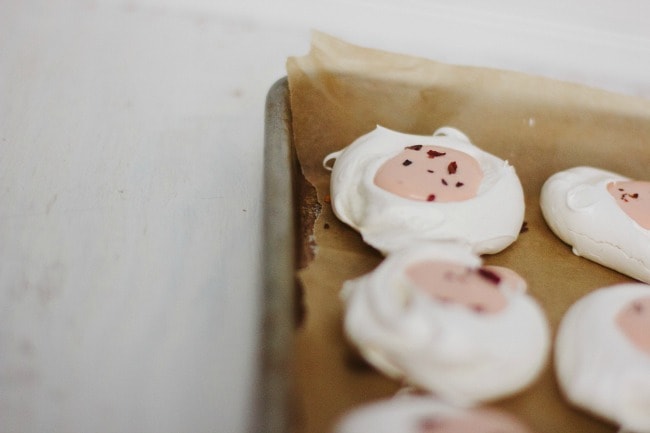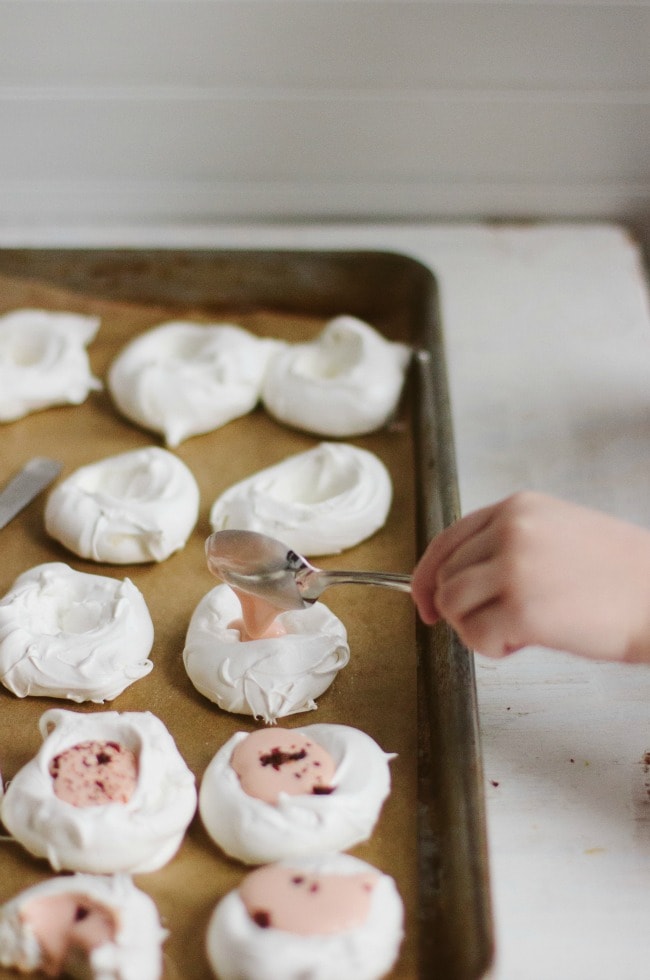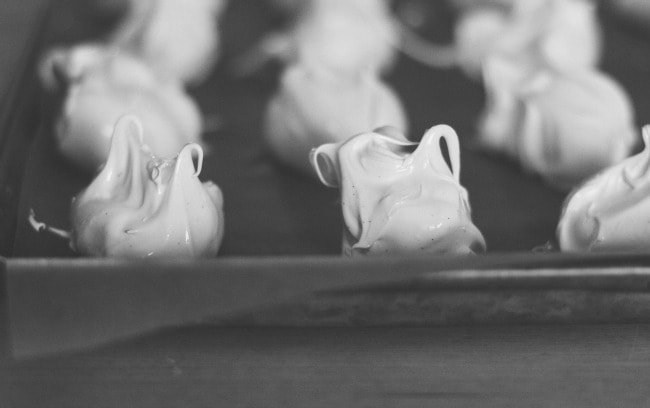 Meringues with Rhubarb Curd and Rosehip
I used Ms. Zoë François' meringue recipe, which can be found here. It's fantastic: the meringues turned out gorgeous, and were not too sweet. I used this recipe for rhubarb curd from The Kitchn. It is very tasty, but I  had a little trouble with it setting up, and ended up stirring in some sour cream to help thicken it (this made it taste amazing). I would suggest using Zoë's method for cooking the curd (which is also found in her meringue post) – heating the butter along with everything else, instead of stirring it in at the end. I also added a little tiny bit of red coloring to help with the pink color – my curd was looking sort of gray-ish because of all the bright orange-yellow egg yolks I had. I also sprinkled rosehip 'flakes' over the top.