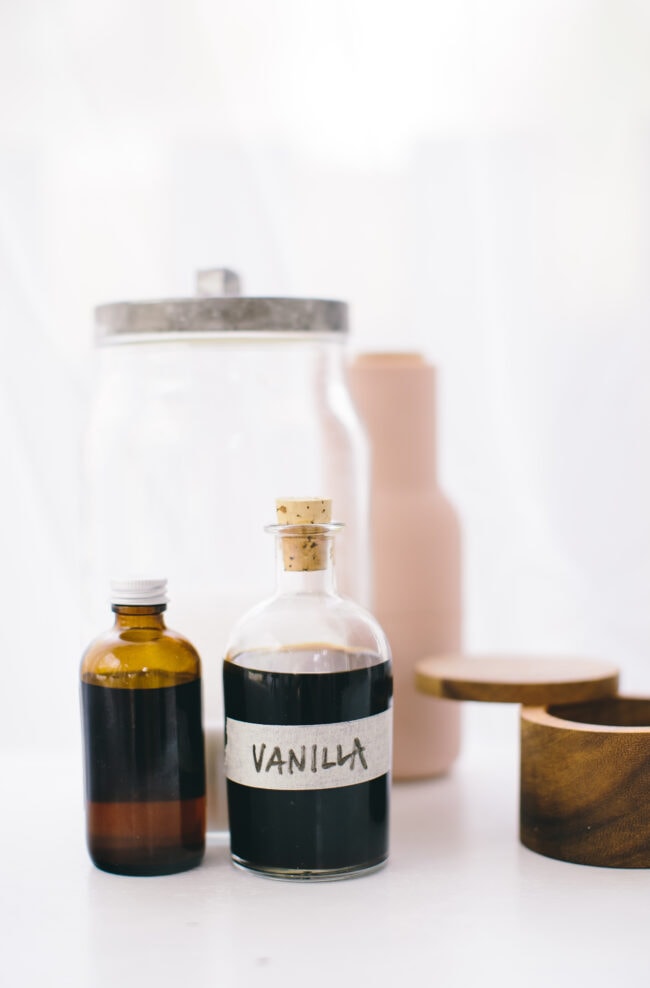 I've had 'make vanilla extract' on my to-do list for quite some time, and finally got around to doing so. Ever since Ashlae sent me a bottle of her delicious brew, I just wasn't satisfied with the extract I purchased in the store. So this week I got to work, slicing open vanilla beans, jamming them into pretty bottles, pouring vodka all over them, and shaking them gently. Pretty easy work for something so wonderful. And now I must wait patiently for at least 8 weeks, and longer if I can manage it.
I exist as I am, that is enough,
If no other in the world be aware I sit content,
And if each and all be aware I sit content.
One world is aware, and by the far the largest to me, and that is myself,
And whether I come to my own today or in ten thousand or ten million years,
I can cheerfully take it now, or with equal cheerfulness, I can wait.
— Walt Whitman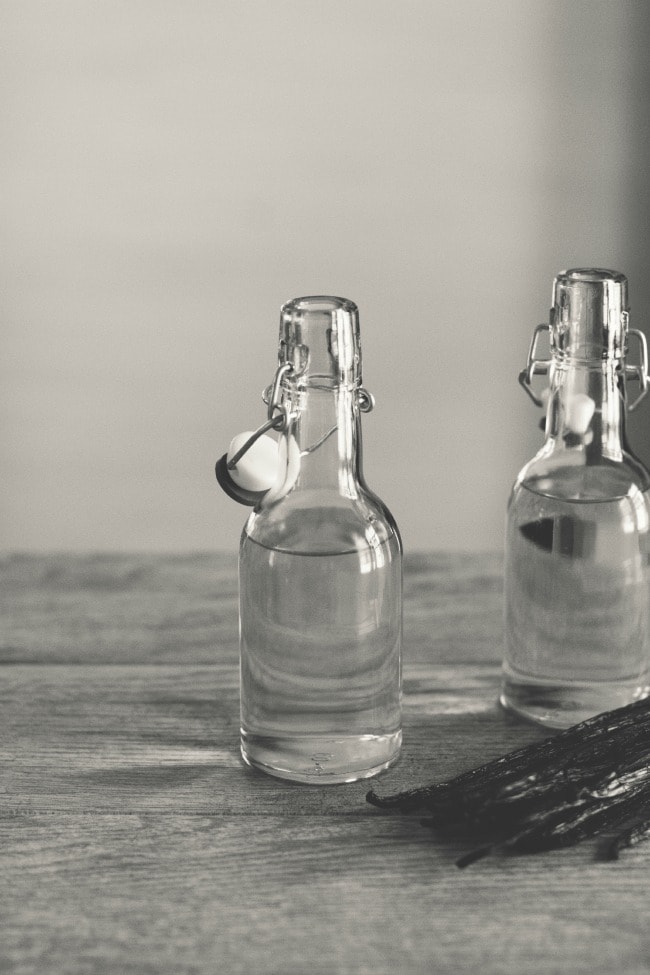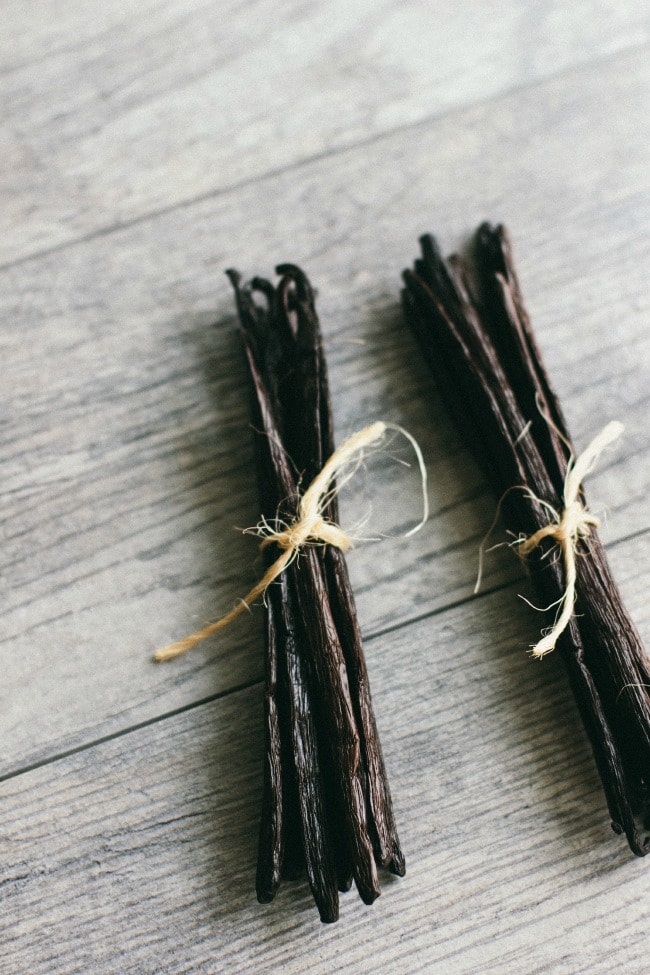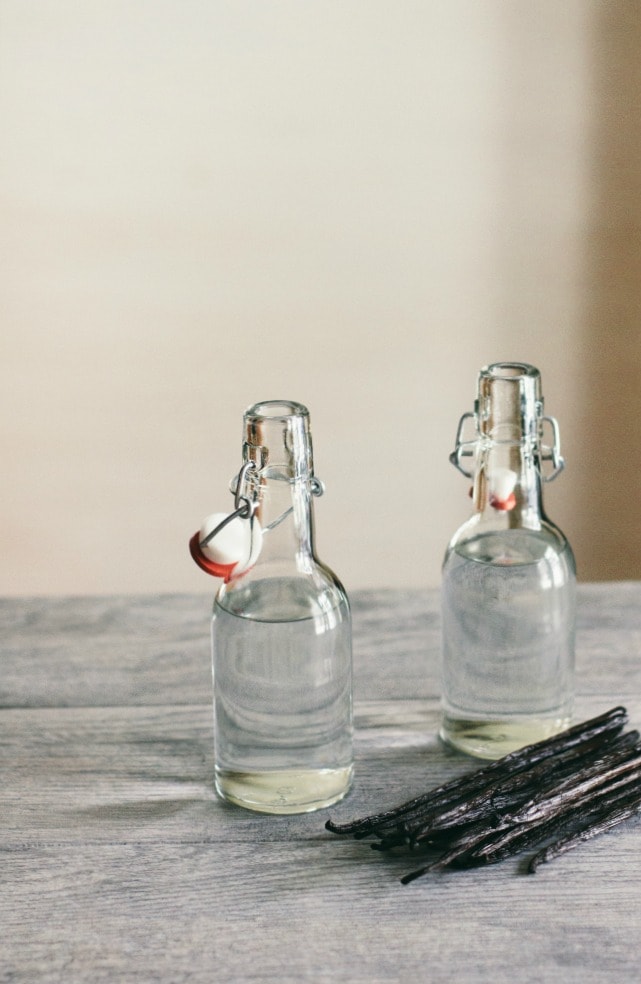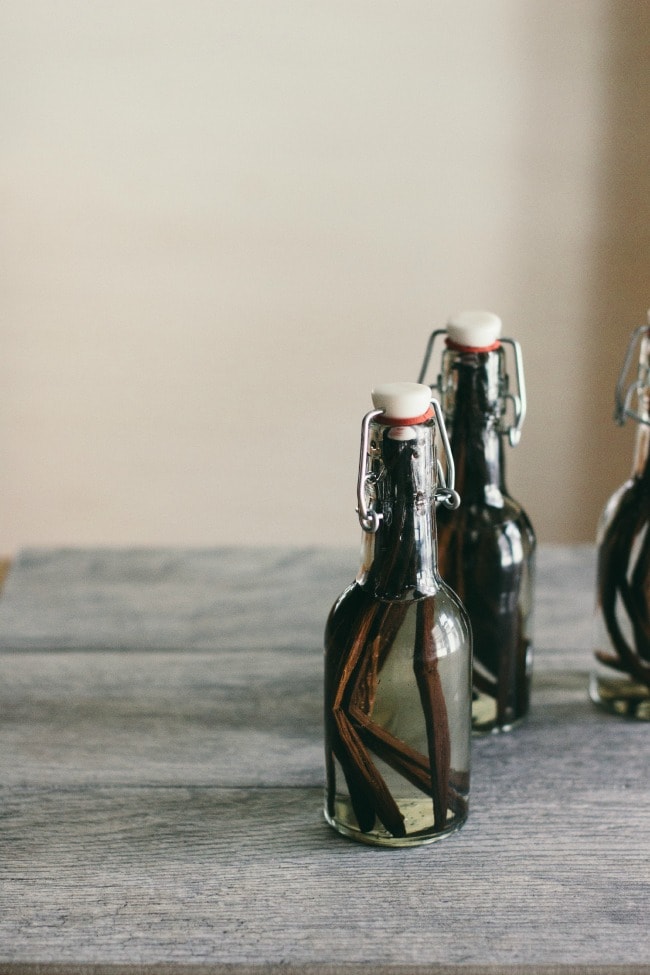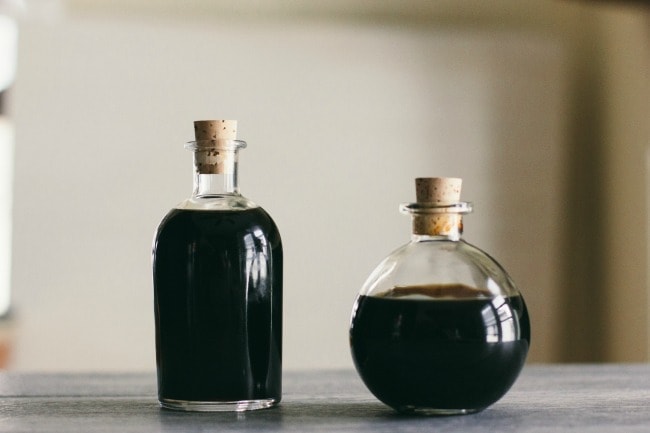 The vanilla beans and bottles were kindly sent to me by Beanilla, after they noticed a blog with the title Vanilla Bean didn't have a post on making extract. They have step-by-step instructions on their site, as well as many vanilla bean varieties, and all kinds of gorgeous bottles.
Homemade Vanilla Extract
5-7 vanilla beans (.85 oz), split lengthwise
8 ounces of 35%+ alcohol (70+ proof) (vodka, bourbon, rum, or brandy can be used here; vodka will have the lightest, cleanest flavor)
Use a knife to split the vanilla bean in half, leaving about ½ inch at each end intact. Put the vanilla beans in a glass bottle or jar and cover with vodka (or other alcohol). Close jar or bottle and store in a cool, dry place for at least 8 weeks. Give the bottle a shake every week or so.