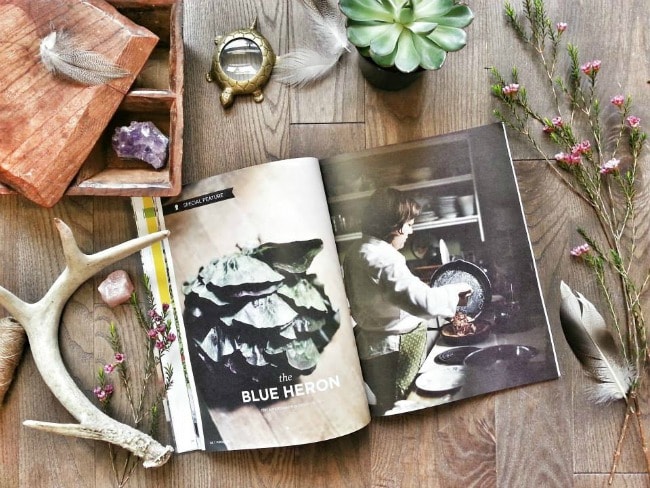 *photo by Pure Green Magazine
'In later life the idea of a moveable feast for Hemingway became something very much like what King Harry wanted St. Crispin's Feast Day to be for "we happy few': a memory or even a state of being that had become a part of you, a thing that you could have always with you, no matter where you went or how you lived forever after, that you could never lose. An experience first fixed in time and space or a condition like happiness or love could be moved or carried with you wherever you went in space and time.' – Patrick Hemingway
I have a piece in the newest issue of Pure Green Magazine. It's about Larry and Colleen Wolner from The Blue Heron Coffeehouse; the couple who made me fall in love with baking, and gave me structure for all my kitchen adventures. I spent a weekend with them last summer and we spent a lot of time in the kitchen: cooking, talking, and taking pictures. Here are some outtakes from our time, and a recipe for the simple, yet amazing, raspberry tart Colleen made. The story I wrote and other photos can be found in Pure Green Vol. 8, which you can order here. It's a beautiful publication and if you haven't checked it out, I highly recommend doing so.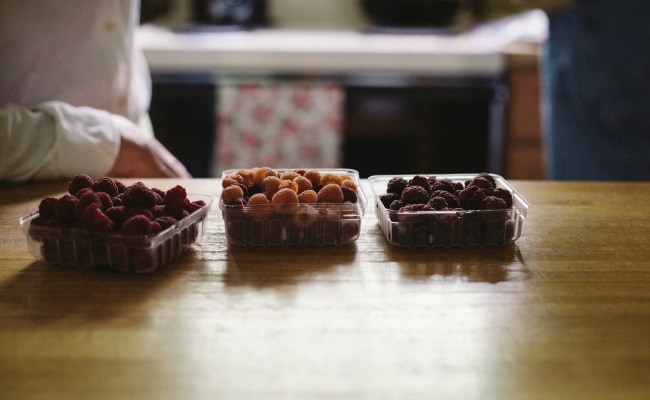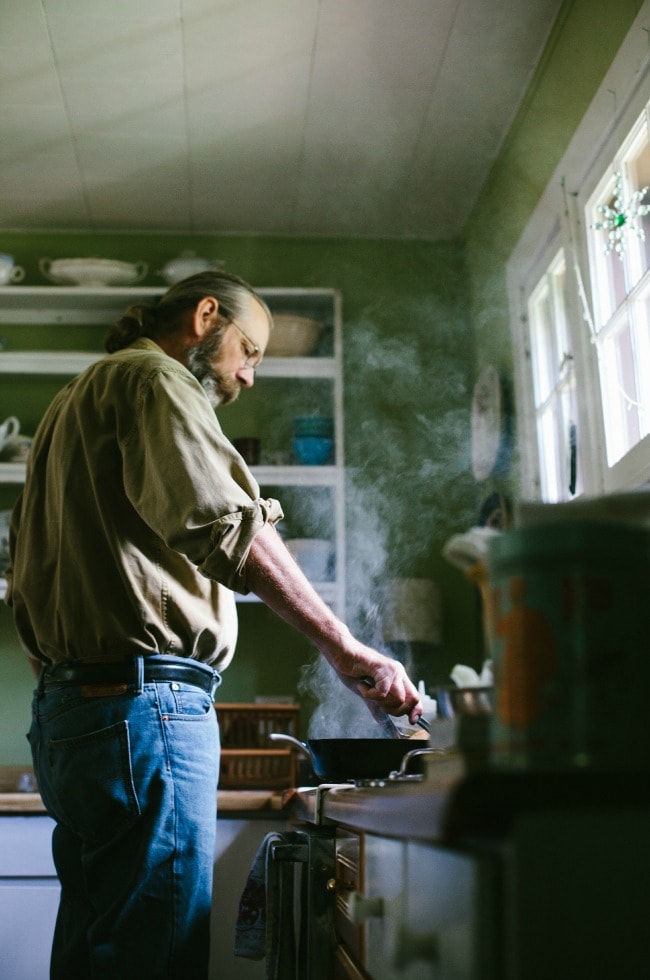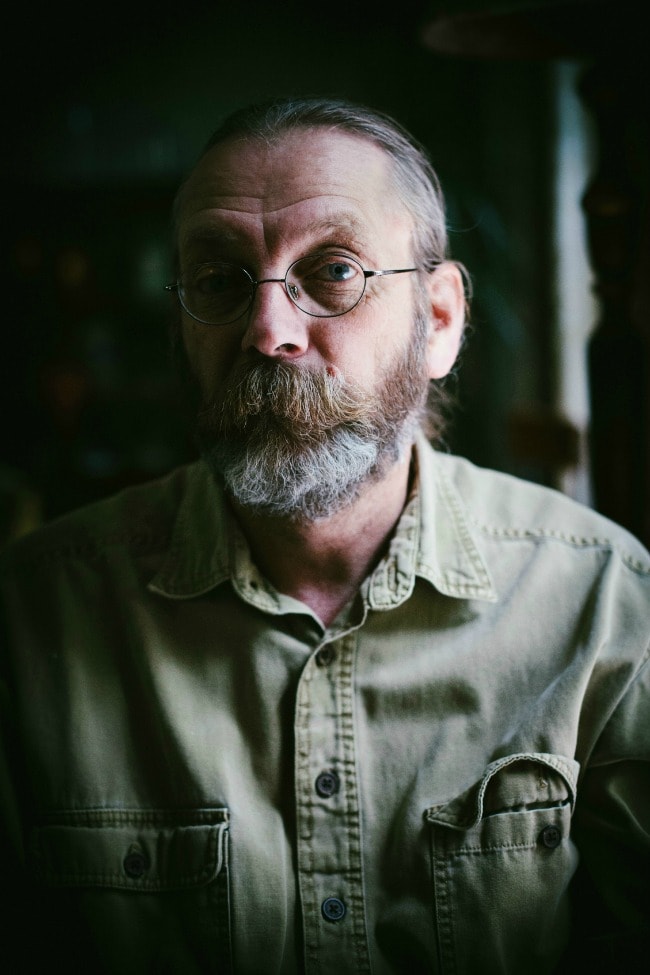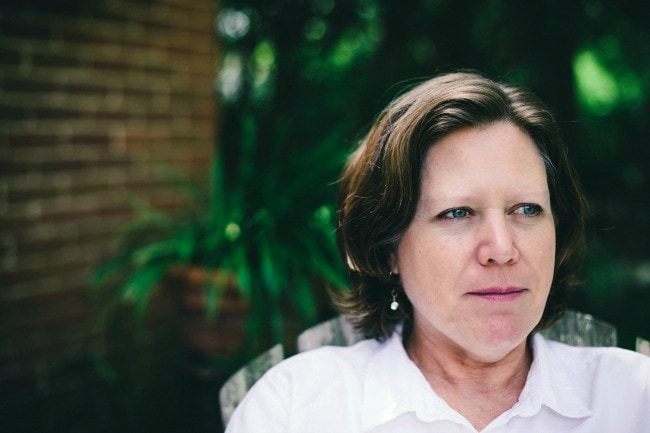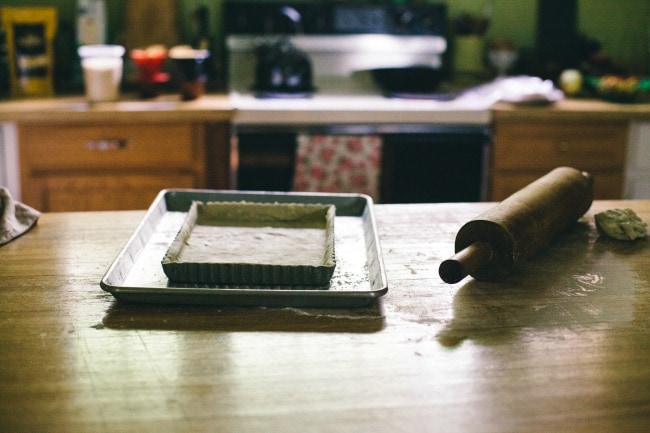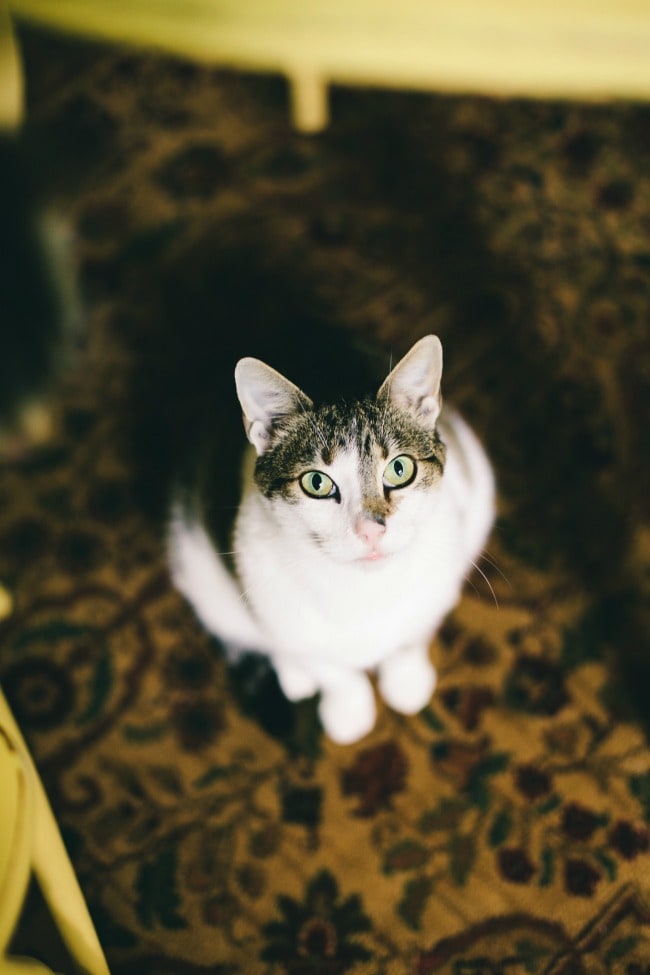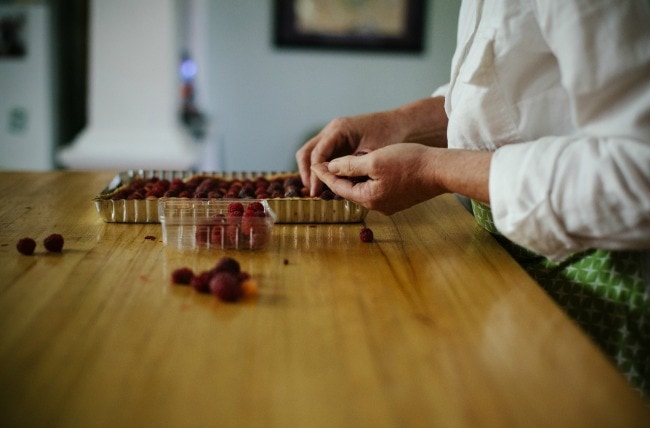 One other unrelated thing:
Recently I asked for your help in voting for me in the Saveur Food Blog Awards, and a good friend commented that if I won, "I bet she'll make us chocolate cake!" I agreed, and now want to follow through on my promise. If you are a Minnesota local (or will be around here the first week of June) would you like to join me for chocolate cake and some sweet door prizes at Forage Modern Workshop? We'll also be celebrating the Vanilla Bean Blog turning three. RSVP only, so if you're interested in coming, please email me at [email protected] and I'll give you all the details. I'd love to meet you and say thanks!


Raspberry Tart
Pâte brisée adapted from the Joy of Cooking
Colleen used a 11 x 8 inch rectangle tart pan with removable bottom, however, a 10-inch circle pan will work, too. The dough will make enough for two tarts; this recipe just calls for one. You can double the amount of fruit and make two, or freeze one round of dough and use it another time.
2 1/2 cups all-purpose flour
1 1/4 teaspoon salt
1 cup (2 sticks) unsalted butter, cold
1/4 cup vegetable shorting, chilled
6 tablespoons ice water, plus more if needed
24 ounces fresh raspberries
3 tablespoons raspberry jam
ice cream for serving
In a large bowl, mix together the flour and salt. Cut in half of the butter into the flour mixture, and using a pastry blender (or your fingers), work the butter in until it has a cornmeal consistency. Cut the remaining butter and shortening into the dough, until the butter is pea-sized. Sprinkle the dough with the water, and gently blend the dough until it just holds together (if dough is not holding together, add more water, 1 teaspoon at a time, until it does). Divide the dough in half, shape each piece into a disk, wrap with plastic wrap, and chill for at least an hour, or up to 2 days.
Preheat the oven to 425. Lightly flour your work surface, and roll one disk of dough roughly 2-3 inches larger than a 9 or 10 inch tart pan with removable bottom (see note). Ease the dough into the pan loosely, and then press it firmly into the pan, trimming the edges of the dough with a scissors so there is no overhang, and the dough meets the top of the pan. Prick the dough generously with a fork, line the dough with foil or parchment, and then weigh it with dry beans or pie weights. Bake for 15 minutes. Remove foil and weights, and bake 5-10 minutes longer until the crust is golden. Cool before filling. (If you are new to blind baking, here are some visuals that may help!)
In a small saucepan, heat the raspberry jam with a teaspoon of water, just until the jam is loose and spreadable. When the tart has cooled, use a pastry brush to spread a thin layer of the jam over the bottom of the crust. Arrange the raspberries on top in an even layer. Cut into slices, and serve with ice cream.