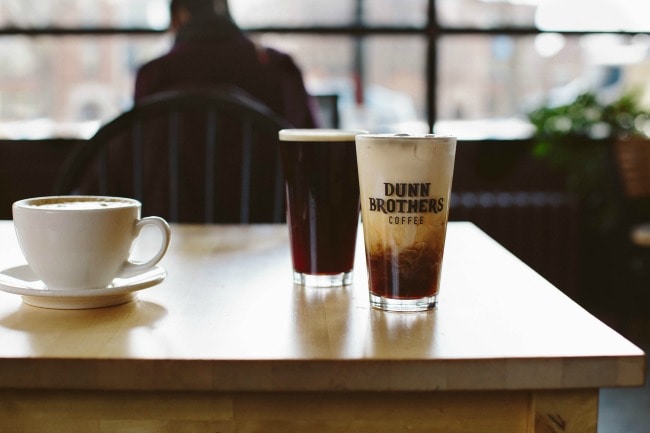 **This post is sponsored by Dunn Brothers Coffee. As usual, all opinions are my own.**
Coffee is a lot more than just a drink; it's something happening. Not as in hip, but like an event, a place to be, but not like a location, but like somewhere within yourself. It gives you time, but not actual hours or minutes, but a chance to be, like be yourself, and have a second cup. – Gertrude Stein, Selected Writings
Spending time at a coffeehouse for hours on end has been a huge part of my life. My first introduction was at age eighteen; my friend Laurie picked me up in her sparkly white Saturn and drove me out of the suburbs into South Minneapolis, where we sunk into beat-up old couches in a grungy-but-rad neighborhood shop, sipping granitas. It was a smoke-riddled, Johnny Cash playing-by-day, Sound Garden-playing-by-night kind of place, where the locals sat around talking, chain-smoking, and drinking java until they were kindly kicked out each night. I was instantly hooked.
Sure, I drank some kind of slushy, sugary brew that made the coffee go down easier, but I loved tucking away in a corner and studying all afternoon during the winter months, or else chatting into the evening hours with people who I had nothing in common with, but somehow our coffee connection made us fast friends all summer long. (Also, I may have had a few months where I drove there each afternoon after work to 'spend some time on my poetry', sitting in a quiet corner feeling artsy and hip, but let's pretend that didn't happen.)
But now it is 2017 and I don't have to drive far to get my coffee fix, as there is literally a coffeehouse on every corner, in the city and suburbs alike. So the question becomes: where should I purchase my coffee? There are many factors that are important to me when I go to answer this question. Taste and consistency is needed and valuable, but I also care a great deal about ethical sourcing practices (having friends who own a washing station in Burundi has made me even more acutely aware of how important this is).
Which brings me to Dunn Brothers Coffee. I honestly had overlooked Dunn Brothers back in my coffeehouse studying days; I had already established my routine elsewhere and change has always been hard for me to deal with. So when Dunn Brothers reached out, asking me to learn more about their shops and celebrate 30 years of business, I was eager to see what I had been missing. I knew there were quite a few Dunn Brothers in Minnesota, but didn't realize they were scattered across Texas, Tennessee, North Dakota, South Dakota, Wisconsin, Missouri, and Iowa as well. And while some people may view them as 'just another chain', I was happy to discover that they are so much more than that.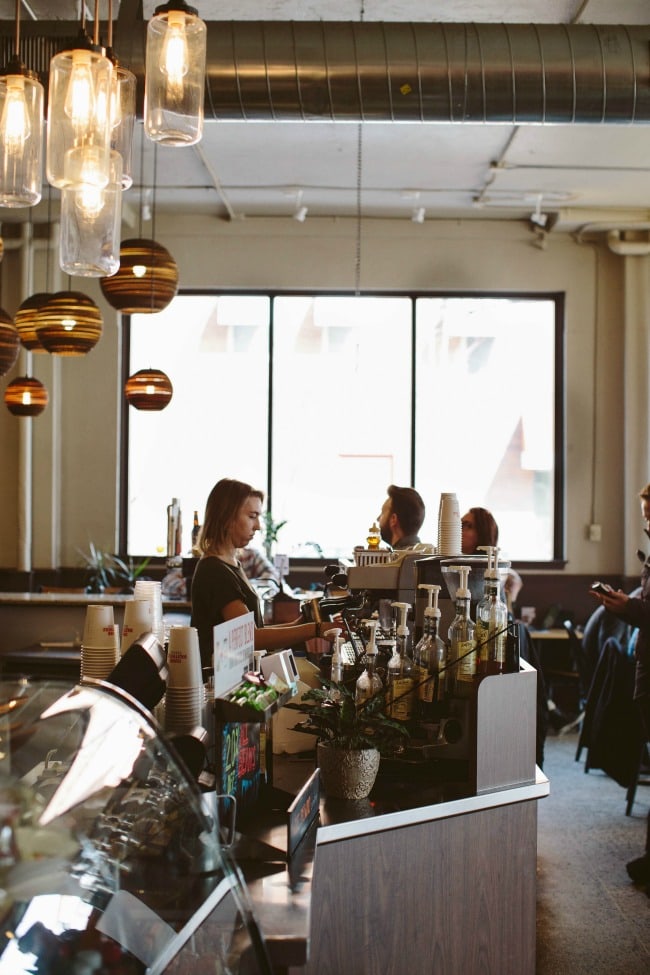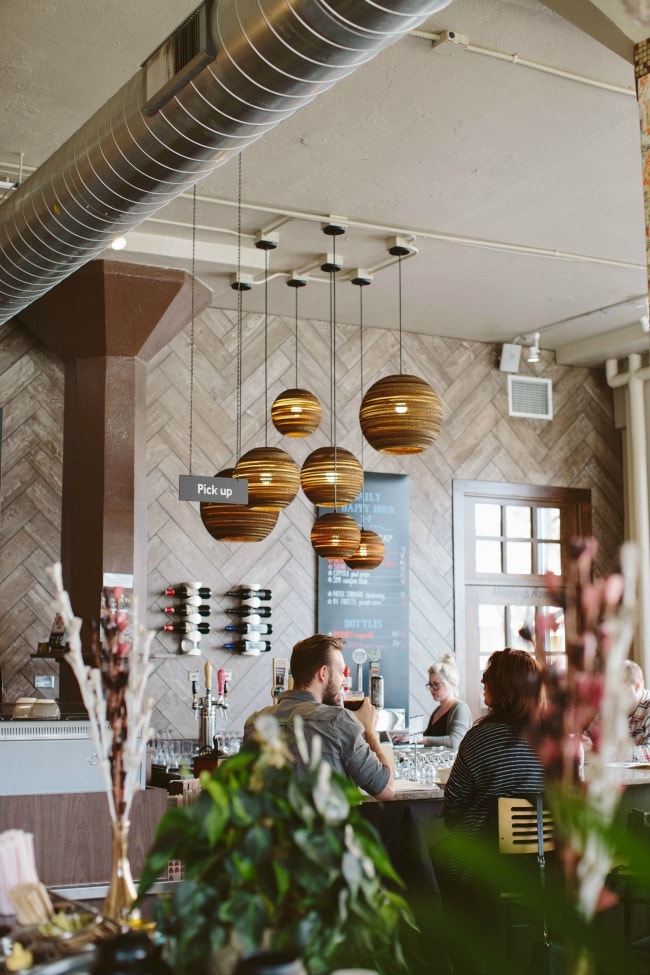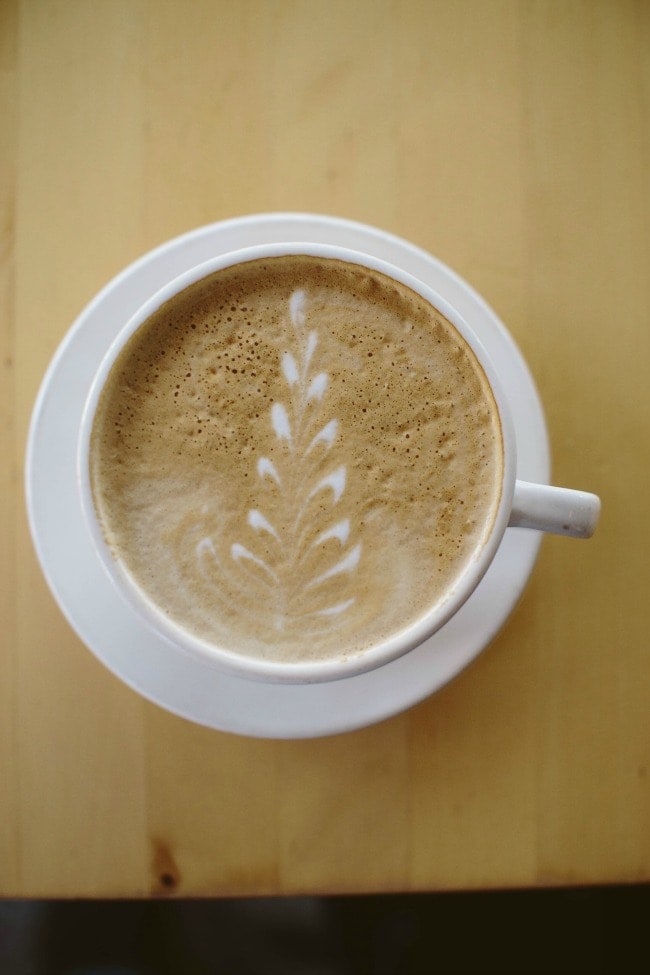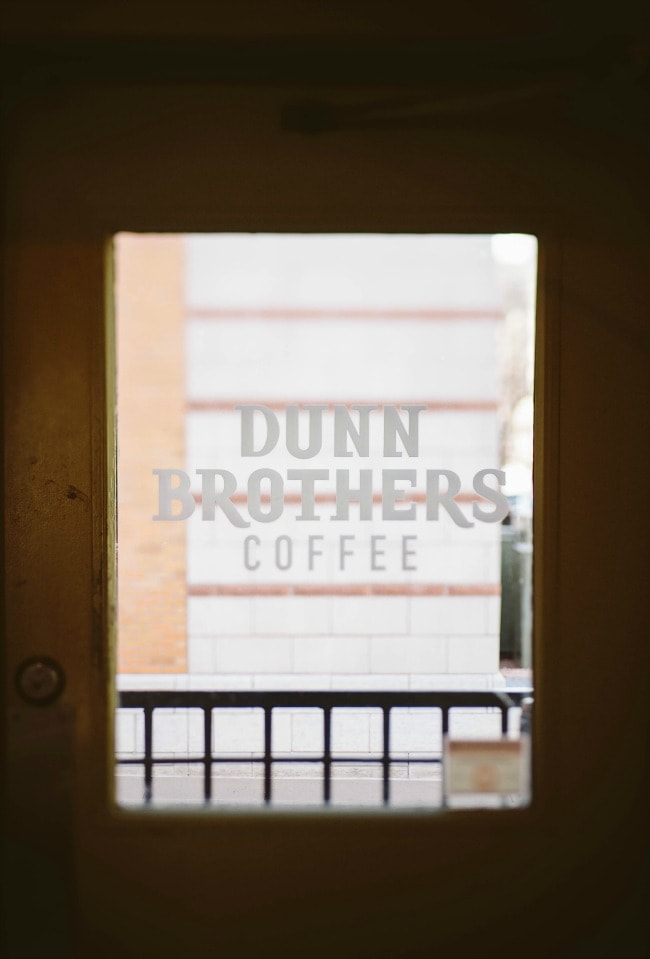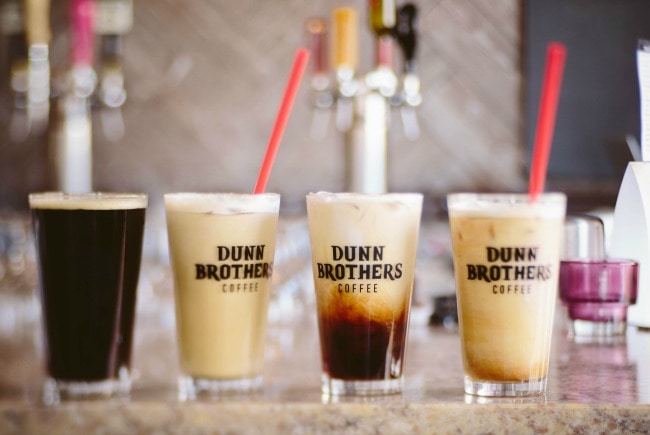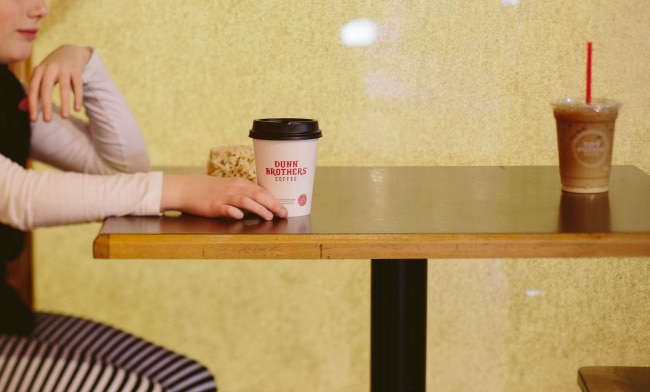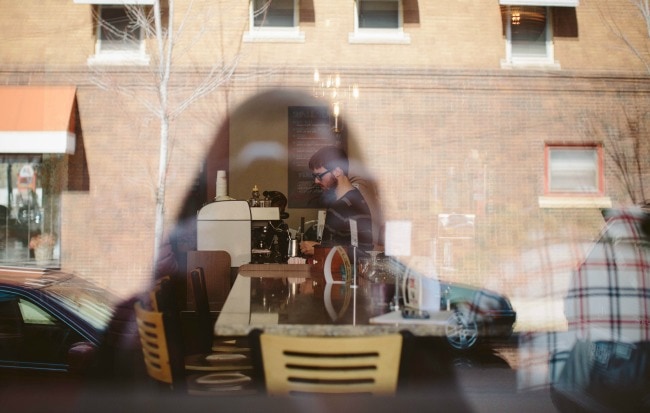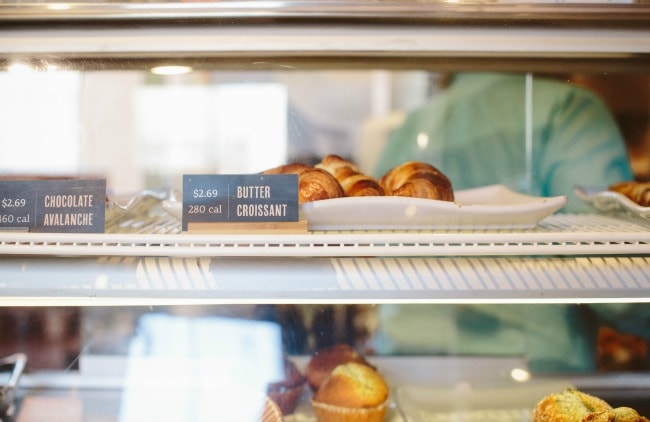 I recently sat down with one of Dunn Brother's owners, Skip Fay, who got me up to speed on the history and mission of the coffee company. Dunn Brothers started in 1987, and Skip opened his store (along with Chris Eilers) in 1992, with the intent of straying from the trendy shops on the scene; instead of cigarette smoke and alternative jams it would have a calmer vibe with clean air. People loved the atmosphere, and Dunn Brothers took off.
There are a few key factors that set these stores apart. Unlike chain stores, each is locally owned and operated. Another way Dunn Brothers strays from coffee chains is that individual stores roasts small batches of coffee beans on site daily. Much care and expertise is required here, so there is a master roaster at each location trained to make sure the beans are roasted properly and consistently.
Also, Dunn Brothers still relies on their baristas to make quality drinks; there are no super-automatic espresso machines or computer-actuated foamed milk extruders. There is attention to craft and pride in one's work, as well as high standards for each drink prepared.
A final important emphasis is on community. Skip Fay highlighted this point in our conversation together, asserting that their mission was not to simply set up shop, but to become a trusted neighbor in the communities Dunn Brother resides in. He notes that "if we treat people right and serve them right, the experience touches their soul. In today's time-starved, data-driven, mass-produced culture, Dunn Brothers offers food and beverages prepared in real time, by genuine people who enjoy sharing their craft with other people."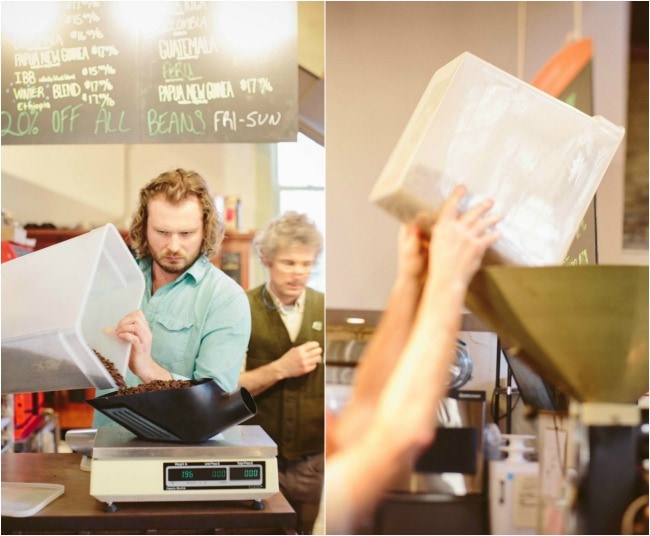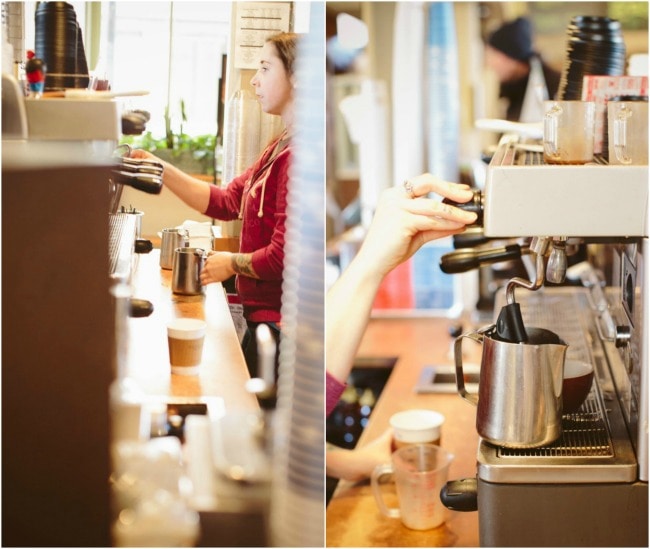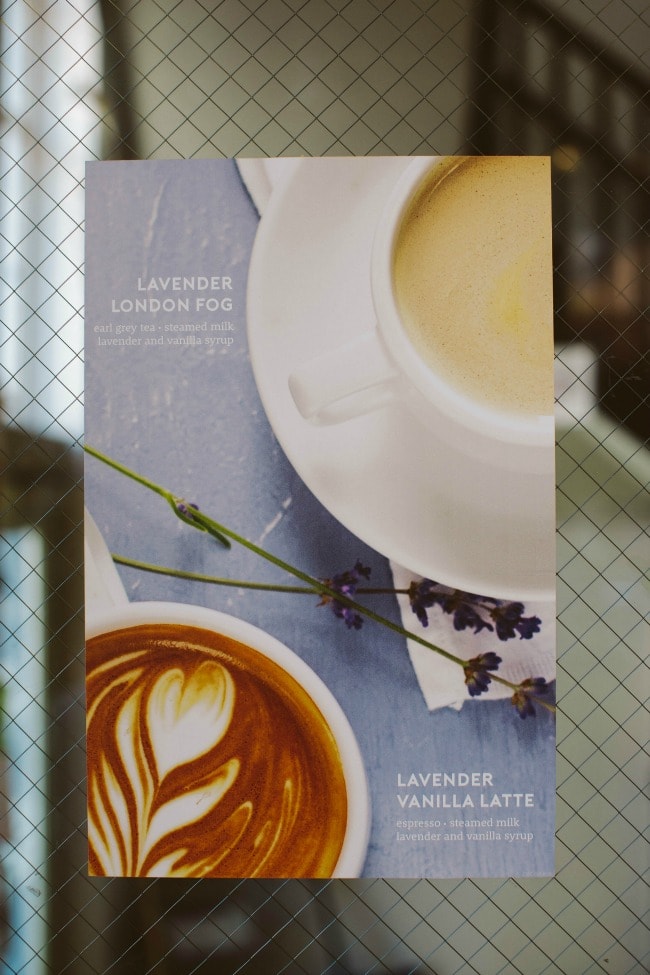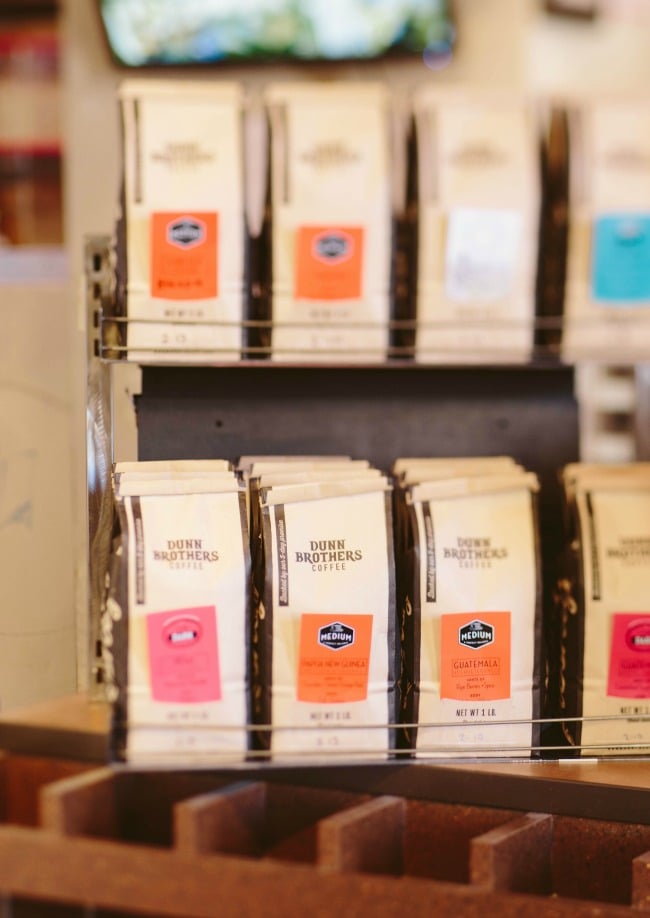 I spent some time hanging out in a few different Dunn Brother's stores (I especially liked the one in Uptown, on Hennepin, and the Downtown store), each with a completely different feel, but with drinks that tasted the same throughout.
I fell in love with their nitro-brew, which is dreamy and creamy and perfect. Someone mixed me one with vanilla and a little cream (its official name the is the Iced Vanilla Nirvana), and it was honestly the best sweetened cold coffee drink I've had, ever.
I also took a bottle of their cold press with me (I drink cold press year round, and often make it myself at home), and it was deliciously smooth and deep. I see myself headed back soon to work and read, especially at the Uptown location (which has wine and beer! and a patio!). (Also I can't stop thinking about that iced vanilla drink.)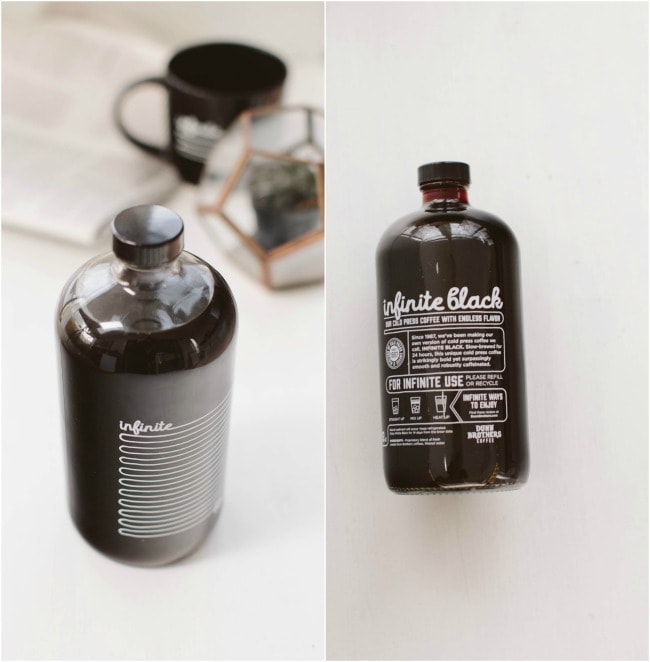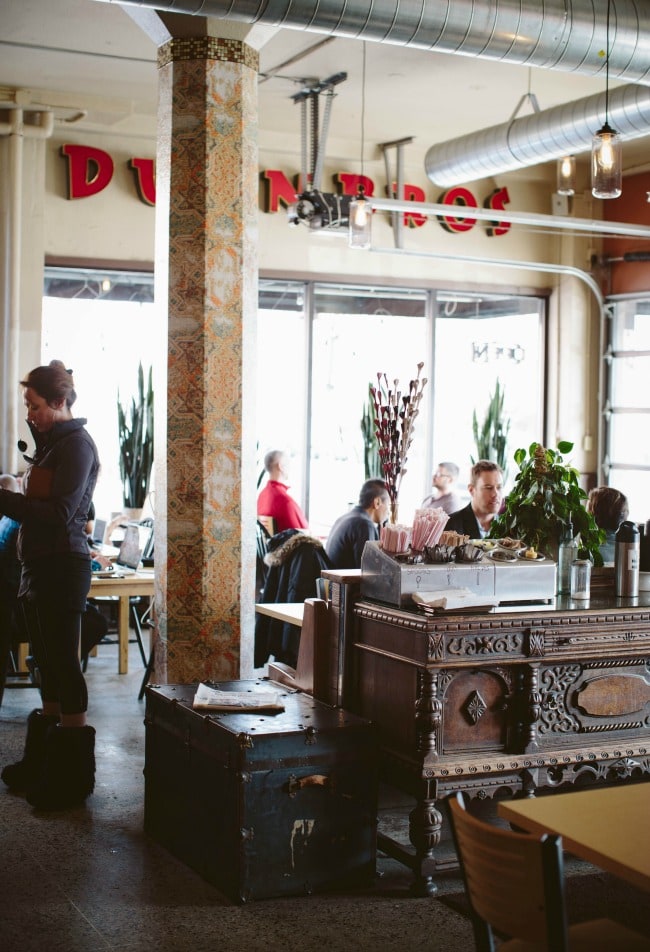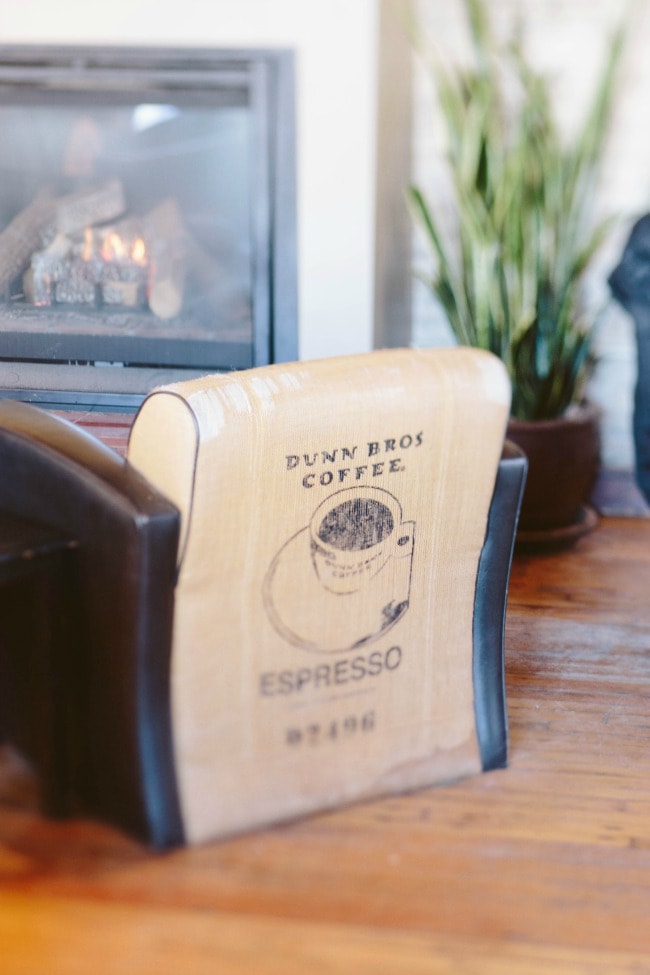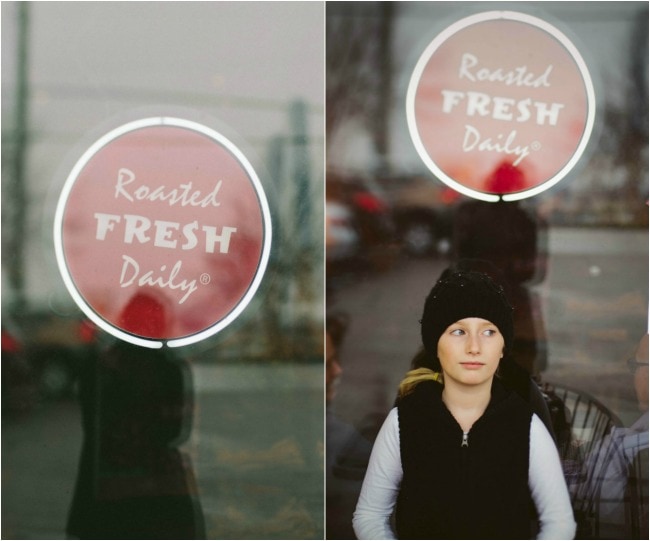 One last thing I was really impressed with is Dunn Brother's partnership with the American Refugee Committee. Dunn Brothers launched the Changemaker Collection, a selection of coffee beans sourced from the very same communities around the world where ARC works with refugees.
Last year marked the arrival of the second bean in the Changemaker Collection, from Uganda. Sales from the Changemaker Collection Uganda bean helped the ARC team in Uganda provide things like clean water and protection to refugees living in places like Nakivale refugee settlement – a refugee camp established 60 years ago. This year Dunn Brothers committed an additional $10,000 to ARC and the first of the two Changemaker Collection beans will be from the Congo. They will be available in late March/early April and can be purchased in Dunn Brother's stores.
Coffee is a luxury purchase, and I like knowing the money I spend on it is going towards helping others in need. I appreciate forward-thinking businesses that look to give back to both their community and the world at large, looking beyond cash registers and bank accounts and trying to make a difference as much as they can. I'm happy to see Dunn Brothers doing just that, and doing it well.
So if you are looking for quality coffee that is ethically sourced and carefully prepared, don't overlook your local Dunn Brothers. You will find me there as well, sipping and reading and thankful for the simple joy of coffee.
"Dunn Brothers has successfully proven to its customers and competitors that, even in the crowded coffee category, great-tasting coffee that is carefully brewed from hand-selected, freshly roasted beans boldly stands out in a class of its own. This Minneapolis-based, award-winning coffee company was founded on the principle that premium coffee customers deserve coffee that adheres to higher standards of quality every step of the way, from cultivation to cup. From sustainable, ethical sourcing practices to daily, on-site roasting, artisan hand-made premium beverages and community-connected local ownership – Dunn Brothers Coffee takes every possible measure to ensure quality coffee experiences at each of its 82 retail locations across the country."
(I have a little coffeehouse mix for you over on Spotify! It's a playlist I would have on if I was still a barista. You'll find I'm a bit stick in the late 90's with my electro-jazz selections, but there is some other good stuff in there as well. You can find it here.)
**All text in italics (excluding the Stein quote) taken from the Dunn Brothers page.