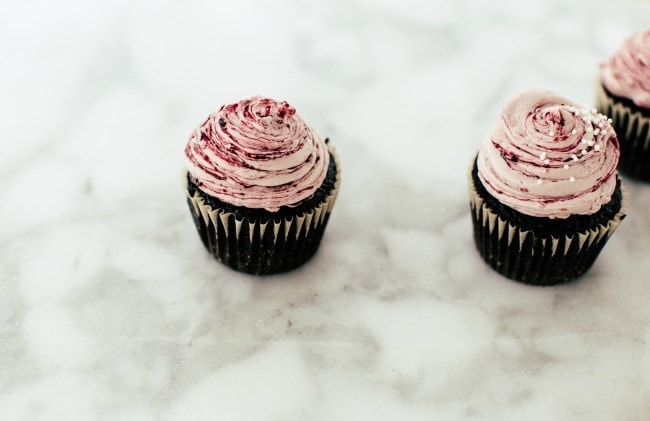 'Tolkien once remarked to me that the feeling about home must have been quite different in the days when a family had fed on the produce of the same few miles of country for six generations, and that perhaps this was why they saw nymphs in the fountains and dryads in the wood – they were not mistaken for there was in a sense a real (not metaphorical) connection between them and the countryside. What had been earth and air & later corn, and later still bread, really was in them. We of course who live on a standardized international diet (you may have had Canadian flour, English meat, Scotch oatmeal, African oranges, & Australian wine today) are really artificial beings and have no connection (save in sentiment) with any place on earth. We are synthetic men, uprooted. The strength of the hills is not ours.' -CS Lewis The Collected Letters of CS Lewis, Vol. 1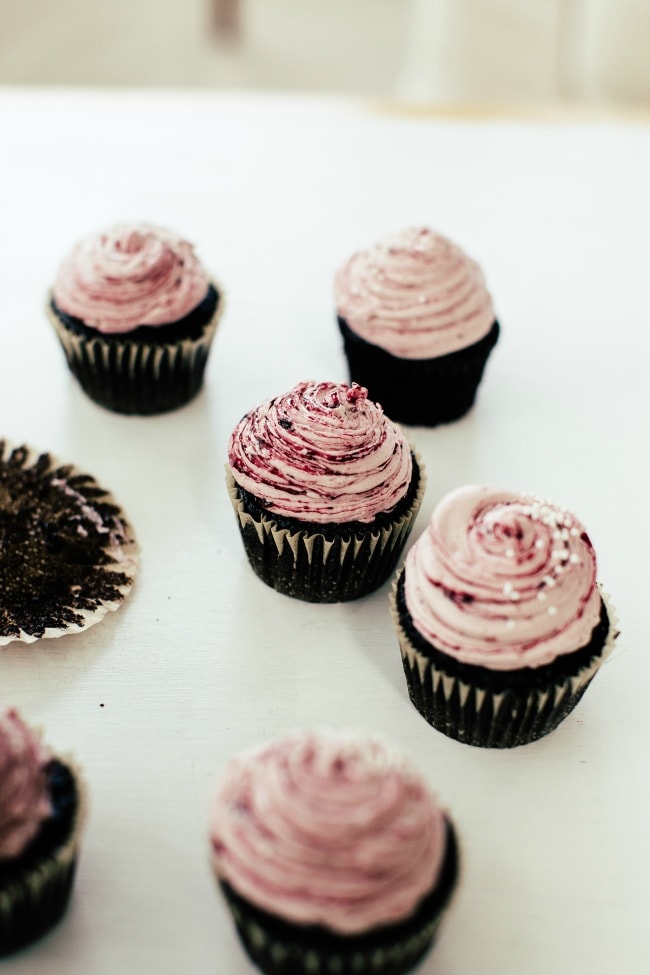 I've slowly been working my way through CS Lewis' letters (Vol. 1 and 2 are currently in my possession, while Vol. 3 seems to be out of print and unattainable, alas, as I can't quite justify spending over $400 for it). The above paragraph stuck out to me a few nights ago while reading; first, Lewis casually mentions having conversations with Tolkien like it's a totally normal event (which it was), and second, the concept of 'Home' has been on my mind frequently, as I'm working out what it means to be part of a family.
Home, to me, is this small unit of four I reside with daily, although, it is also the dwelling we sleep and eat and nest in. The dwelling can and does change, and while I care about the walls that keep out the rain and snow, that part isn't the most important.
Well, usually. Sometimes hard wood floors and paint color and kitchen back splashes and throw pillows and bed spreads and shower curtains and coveting marble counter tops and redoing the patio seem more like home then things like eating dinner together and snuggling during a movie and talking through our day and learning to compromise and laughing and family hikes and working things out and holding hands and reading books in bed.
I wonder sometimes if I am so concerned with the appearance of our dwelling and the materials that make up our home because I don't have such rich history? I hardly know those that came before. I haven't walked the winding paths my ancestors did; the small lot my house sits upon was owned by strangers. Most my history is lost, scattered in attics and basements I never knew. My great-grandchildren may never set foot here. Sometimes I forget to look ahead to them, focused on leaving this place, this earth better than I found it. The focus shifts to things, and not people, because the connection between generations has slowly been chewed away.
We have been uprooted, we are wanderers.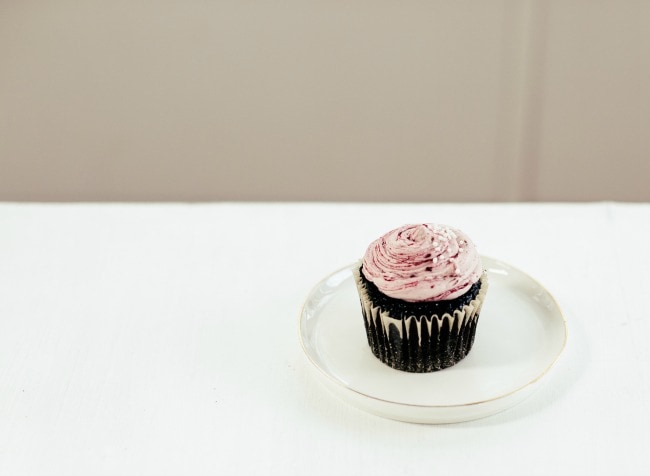 I worked with a man years ago at a small cafe who offered up this quote to me: 'People aren't a means to an end; people are the end.' It has always stuck with me, and when I find myself getting wrapped up in things, forgetting that relationships are the heart of this whole experiment called life, those words find me every time. I'm still learning.
'There are some things which cannot be learned quickly, and time, which is all we have, must be paid heavily for their acquiring. They are the very simplest things and because it takes a man's life to know them the little new that each man gets from life is very costly and the only heritage he has to leave.' – Ernest Hemingway, Death in the Afternoon
Blackberry Basil Buttercream
This recipe is inspired by the Chocolate Cake with Basil Buttercream I posted several years ago. I had some buttercream left over recently and added blackberries to it – delicious. (I have a thing for basil + blackberry together, as you can see.)
Your favorite cupcake recipe will work just fine here. I always bake my favorite chocolate cake into cupcakes (only fill the muffin cups halfway if using this recipe, or the cupcakes won't bake up right).
1 1/2 cups whole milk
1/3 cup heavy cream
1 cup fresh basil leaves, packed
1 1/2 cups granulated sugar
1/3 cup all purpose flour
1 1/2 cups (three sticks) unsalted butter, soft but cool, cut into small pieces (about 70 degrees – butter should be soft enough to mix well, but firm enough to give some structure to the buttercream)
1 tsp pure vanilla extract
1 cup blackberries, chopped into small pieces
Blackberry jam (optional)
Combine milk, heavy cream, and basil in a heavy bottomed saucepan. Heat gently, until just simmering, and remove from the heat. Let cool, and refrigerate for at least 2 hours and up to overnight. Remove basil leaves from cream, squeezing any 'basil juice' from the leaves into the cream.
In a heavy bottomed saucepan, whisk the sugar and flour together. Add the milk-cream-basil mixture and cook over medium heat, whisking occasionally, until the mixture comes to a boil and has thickened, about 10 to 15 minutes.
Transfer the mixture to the bowl of a standing mixer fitted with the paddle attachment. Beat on high speed until cool, 7-9 minutes. Reduce the speed to low and add the butter; mix until thoroughly incorporated. Increase the speed to medium high and beat until the frosting is light and fluffy, about another 1-2 minutes.
Add the vanilla and continue mixing until combined. If the frosting is too soft, put the bowl in the refrigerator to chill slightly, then beat again until it is the proper consistency. If the frosting is too firm, set the bowl over a pot of simmering water and beat with a wooden spoon until it is the proper consistency.
Add the chopped blackberries and mix on low until combined.
Cut the tip of a pastry bag and place a closed star piping tip (Ateco #848) inside the bag. Place 1 tablespoon of the jam on the inside side seam of the bag and, using a spoon, smear it up and down the seam in a wide strip. Repeat along the other seam, using 1 tablespoon of jam. Carefully add buttercream to the bag, trying not to disturb the jam and leaving a little space at the top so the buttercream doesn't fill the entire bag.
Working with one cupcake at a time, start with the pastry tip on the outside edge of the cupcake and work your way around the edge of the cupcake. Spiral around, working toward the center. The jam inside the bag will make pretty lines and swirls in the buttercream as you spiral around. If you need to refill your bag, place more jam on the seams each time.