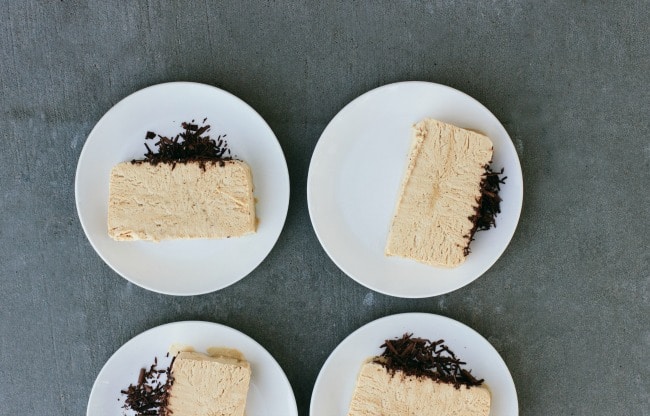 (1) Turn off the Radio.
(2) Read all the good books you can, and avoid nearly all magazines.
(3) Always write (and read) with the ear, not the eye. You should hear every sentence you write as if it was being read aloud or spoken. If it does not sound nice, try again.
(4) Write about what really interests you, whether it is real things or imaginary things, and nothing else. (Notice this means if you are interested only in writing you will have nothing to write about…)
(5) Take great pains to be clear. Remember that though you start by knowing what you mean, the reader doesn't, and a single ill-chosen word may lead him to a total misunderstanding. In a story it is terribly easy just to forget that you have not told the reader something he needs to know – the whole picture is so clear in your own mind that you forget that it isn't the same in his.
(6) When you give up a bit of work don't (unless it is hopelessly bad) throw it away. Put it in a drawer. It may come in useful later. Much of my best work, or what I think is my best, is the rewriting of things begun and abandoned years earlier.
(7) Don't use a typewriter. The noise will destroy your sense of rhythm, which still needs years of training.
(8) Be sure you know the meanings (or meanings) or every word you use.
–From the letters of CS Lewis: TO A SCHOOLGIRL IN AMERICA (who had written, at her teacher's suggestion, to request advice on writing)
***********
I would never classify myself as writer per say, but writing has always been an important part of my self expression, for better or worse (worse being a stash of badly rhymed love poems written in my high school years that are stashed away where no one will ever find them). I've always best articulated my musings via the written word. This past year has been quite busy and full of change (moving and cookbooking, especially), and I've found myself struggling to write words, or even find words to help move my thoughts along. The good news is I've been reading more, mostly in hopes that someone else will have the sentences I've been looking for.
I stumbled upon CS Lewis' book of letters. I had just finished reading Dorothy Sayer's, and then Tolkien's, and have discovered in the process that reading other people's mail might be my favorite past time. Lewis' book is quite a read: he starts off an athiest and ends up religious (which makes for an interesting storyline that may not be everyone's cup of tea) but along this personal journey are letters of his travels, pages and pages of books that have inspired him, notes to young readers, tips on writing, thoughts on the death of his father and then his wife, mentions of tea-time, walking tours, and all of the other in-between times a day holds. There were moments reading when I nodded along in agreement, and then times I threw the book down in frustration (his views on women: two thumbs down). There were letters where I loved him, and letters where he absolutely annoyed me. But over the course of the book he made me want to ask more questions, and read everything, and never stop writing. A mark of a good teacher, I think.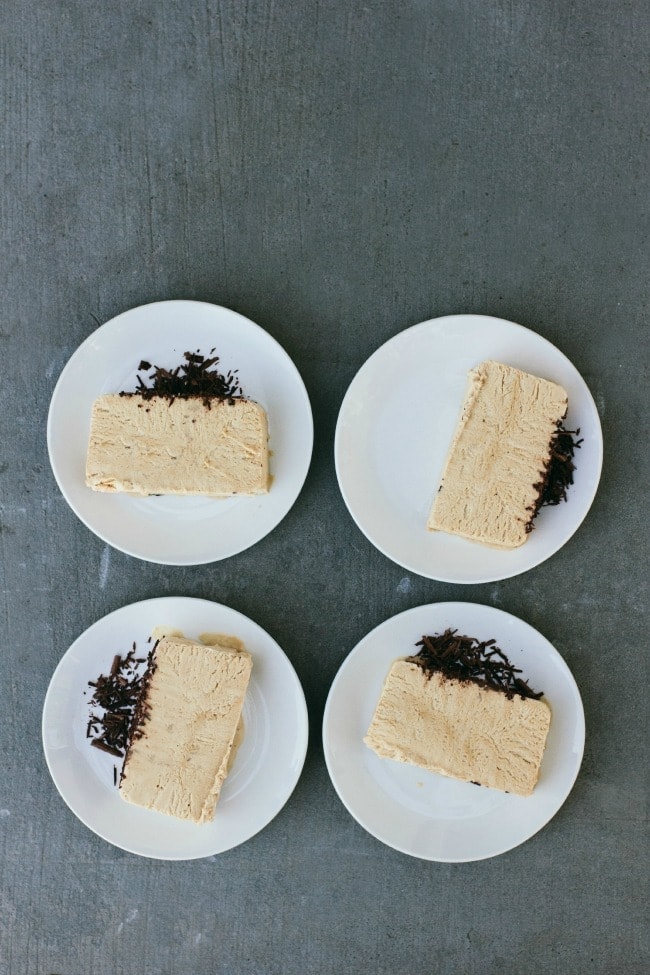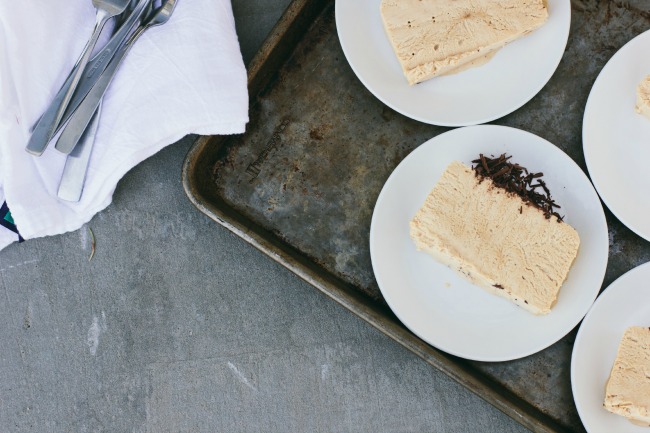 Espresso Semifreddo. I tried to think of something clever to tie the above paragraphs to this dessert, but I've got nothing. I'll just say that Linda Lomelino's Ice Cream book is a gorgeous read, and while it may not send me to my desk with pen and paper, it does impel me to grab my camera and do a better job at capturing the beauty around me. Also, it absolutely inspires me to make ice cream.
Espresso Semifreddo
From Lomelino's Ice Cream by Linda Lomelino, © 2015 by Linda Lomelino. Reprinted by arrangement with Roost Books, an imprint of Shambhala Publications Inc., Boston, MA. www.roostbooks.com
This recipe does contain raw egg yolks. Make sure to use eggs from a source you can trust. I didn't have chocolate caramels and omitted them; the semifreddo was still delicious. I used a Pullman pan to freeze the ice cream in.
1/3 cup espresso or strong coffee
1 tablespoon Kahlua
4 large egg yolks
4 large egg whites
1/2 cup sugar
a pinch of salt
1 1/4 cup heavy whipping cream
3 1/2 ounce chocolate caramels
1 3/4 ounces shaved dark chocolate
Line a 1-quart bread pan with plastic wrap. Let the wrap hang over the edges so you can easily pull the ice cream out of the pan once it is frozen.
Combine the egg whites, sugar, and salt in a metal bowl over a pan of simmering water (don't let the water touch the bottom of the bowl). Cook over medium heat, whisking constantly, until the mixture reaches 140 degrees (the sugar should be dissolved at this point). Transfer mixture to the bowl of a mixer fitted with the whisk attachment. Beat on high speed until it until the mixture is light, fluffy, glossy and the bowl feels just about room temperature.
In another bowl, whisk together the espresso or coffee, the Kahlua, and the egg yolks until completely combined.
In a third bowl, whip the heavy cream until firm (a standing mixer and whisk attachment works well again here) and then slowly add the espresso mixture and whisk on low until combined. Next, very gently fold in the meringue with a spatula (if you are having trouble getting the mixture completely combined, very gently use a whisk to help fold the meringue into the cream-espresso mixture).
Chop the chocolate caramels into small pieces and stir them into the ice cream mixture. Pour the mixture into the lined pan and freeze for about 6 hours.
Shave the chocolate and serve the semifreddo with the chocolate on top.