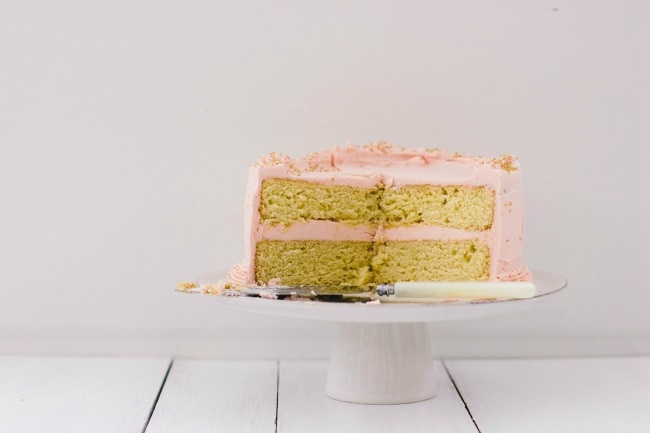 If you follow along on my instagram account, you may have noticed I've been baking quite a bit since September (well, quite a bit more than usual, if that's possible). The reason is that I have been recipe testing like a mad woman, working on my first book.
I'm still pinching myself about the whole thing. I spent all middle school and junior high writing short stories, novellas, and poems in the free time I had, dreaming that maybe one day my work would make its way to book form. So while 'cookbook' was never in my plans (I was always working on some Nancy Drew enters Narnia with Sweet Valley High make-out scenes type book), I am so excited to have this opportunity.
I still have a lot more work to do, but my cookbook will be coming out Fall 2016, and is being published by Avery in the US and Penguin in Canada. It will be a book focused on baking with a handful of favorites from this space, but will mostly contain new recipes. I will also be photographing the entire book.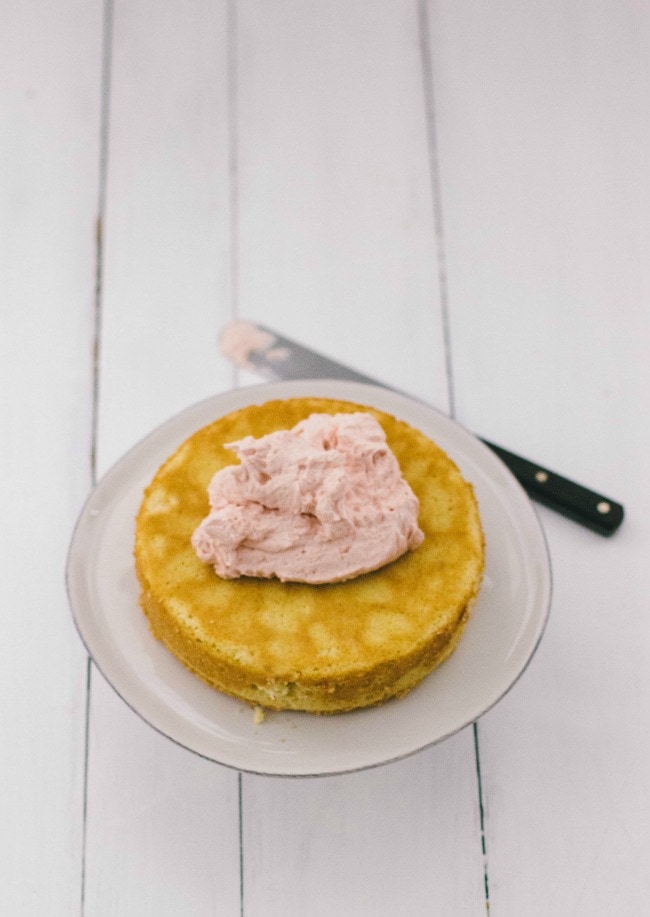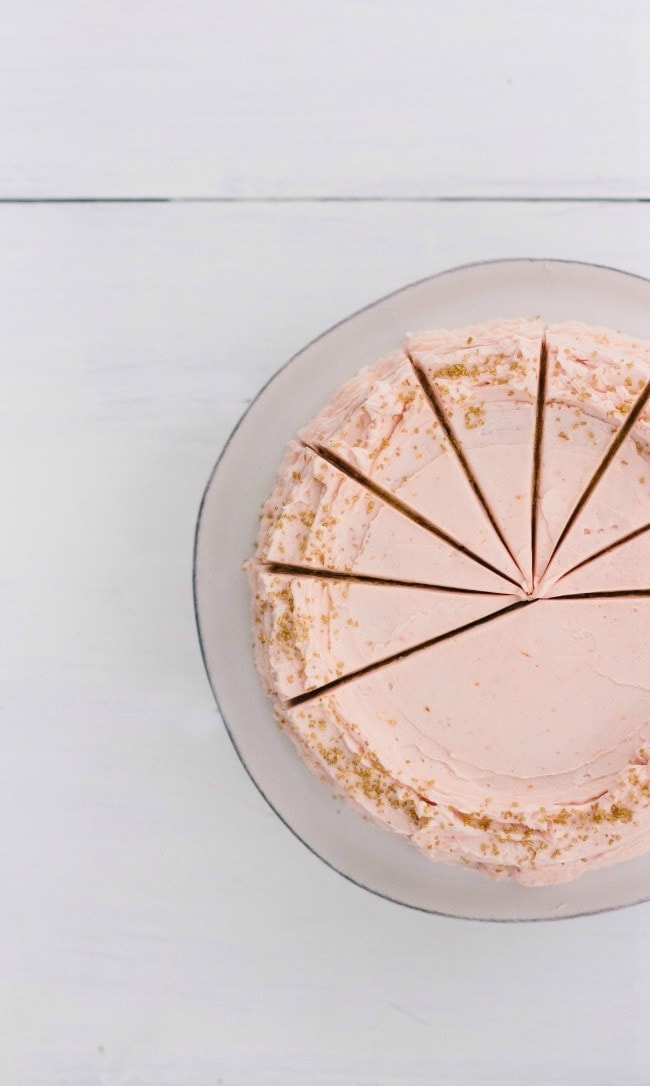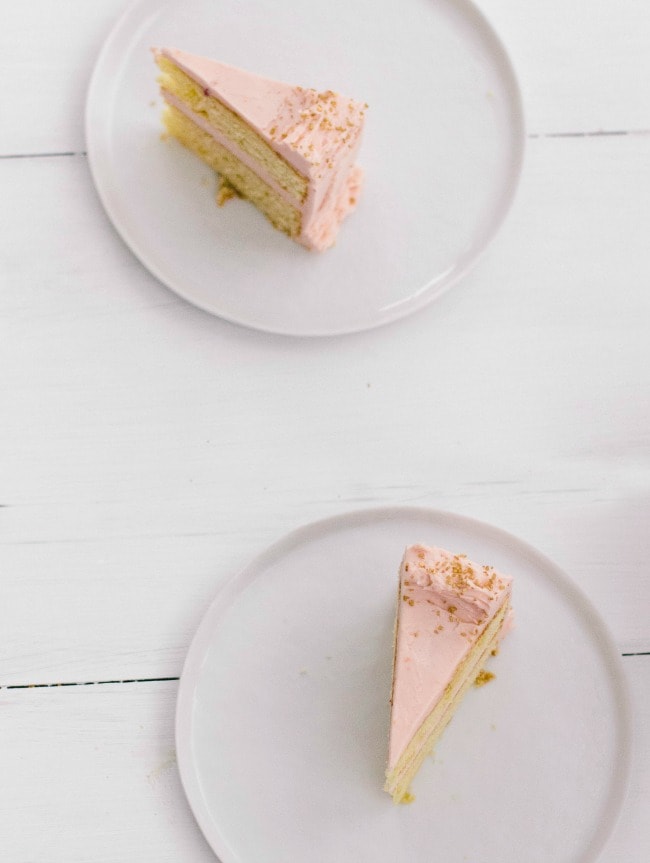 So, how about cake to celebrate? I'm enamored with blood oranges, and decided to top a buttermilk cake with some blood orange frosting. The bright purple juice naturally dyed the icing a light shade of pink, and I couldn't be happier. Gold sprinkles never hurt anything, either (and the color combination was inspired by these plates, which I have fallen so hard for). Hip Hip Hooray!

Buttermilk Cake Recipe
Adapted from Nothing but Delicious
I have made this cake before in two layers, and it turned out just fine, although it was a bit dense. I do recommend making three layers. The cake above shows two – I actually did make three, but the third layer got nibbled on by my kids.
3 cups all-purpose flour
1 tablespoon baking powder
1 teaspoon salt
1 cup (two sticks) unsalted butter at room temperature (about 70 degrees)
2 cups sugar
4 large eggs, room temperature
2 teaspoons vanilla extract
1/2 cup buttermilk
1/2 cup sour cream
Preheat the oven to 350. Butter three 8-inch round cake pans (make sure cake pans are at least 2 inches tall). Line the bottoms of the pans with parchment paper, then butter and flour the pans (if you need a visual on this step, here is a You Tube video that is helpful).
In a small bowl, whisk together the flour, baking powder, and salt. Set aside. Mix together the buttermilk and sour cream in a small measuring cup, and set aside.
In the bowl of a standing mixer, whip the butter with a whisk attachment at medium speed until light and fluffy. Add the sugar, and beat again until light and fluffy, about 3 minutes. Add eggs one at a time, scraping down the sides as needed. Add the vanilla, then whisk the batter again at medium speed for 4-5 minutes, until the batter is light and voluminous.
Using a spatula, fold in the flour and the buttermilk-sour cream mixture in three additions, beginning and ending with the flour.
Divide batter evenly among the prepared cake pans and bake 25-30 minutes, or until set in the center and a cake tester comes out with just the slightest bit of crumb.
Blood Orange Frosting Recipe
Start with 1/8 teaspoon salt, and add more if the frosting is too sweet.
2 cups (4 sticks) unsalted butter, room temperature
zest of one blood orange
1/4 cup blood orange juice
2 teaspoons vanilla
2 tablespoons Triple Sec (optional)
1/8-1/4 teaspoon salt (see note)
4 cups powdered sugar
In the bowl of a standing mixer, beat the butter until creamy. Scrape down the sides and add the orange zest, juice, vanilla, Triple Sec (if using) and salt. Mix on low until combined, and then beat the ingredients together for a minute. Turn the mixer back to low, and slowly add the powdered sugar, mixing until combined. Increase the speed to medium-high, and then beat 6-8 minutes until light and fluffy.