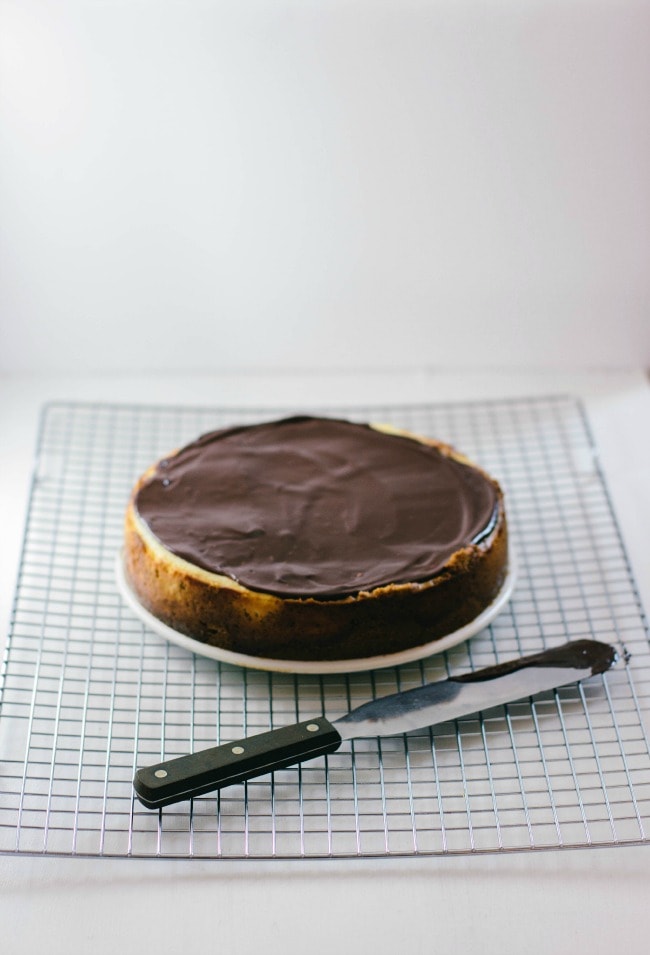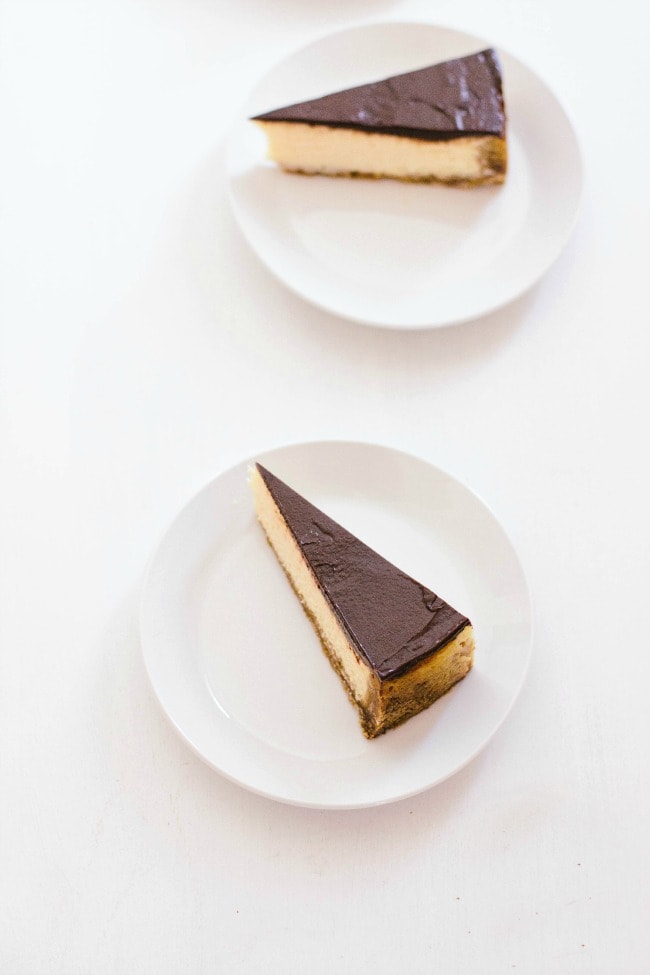 Chocolate-Orange Cheesecake
Adapted from Brown Eggs and Jam Jars by Aimée Wimbush-Bourque
Aimée's cookbook, Brown Eggs and Jam Jars, is quite lovely. I changed a couple things from the original recipe. Her cheesecake is a citrus cheesecake, and I made this one just with orange juice. I also added a chocolate glaze to the top. This cheesecake is delicious! The light orange flavor and chocolate pair well together.
________________________________________________________________
"The definition of a fairy-story – what it is, or what it should be – does not, then, depend on any definition of historical account of elf or fairy, but upon the nature of Faerie: the Perilous Realm itself, and the air that blows in that country. I will not attempt to define that, nor to describe it directly. It cannot be done. Faerie cannot be caught in a net of words; for it is one of its qualities to be indescribable, though not imperceptible. It has many ingredients, but analysis will not necessarily discover the secret of the whole.
For the moment I will say only this: a 'fairy-story' is one which touches on or uses Faerie, whatever its own main purpose may be: satire, adventure, morality, fantasy. Faerie itself may perhaps most nearly be translated by Magic – but it is a magic of a peculiar mood and power, at the furthest pole from the vulgar devices of the laborious, scientific, magician. There is one proviso: if there is any satire present in the tale, one thing must not be made fun of, the magic itself. That must in the story be taken seriously, neither laughed at nor explained away." – J.R.R Tolken, On Fairy-Stories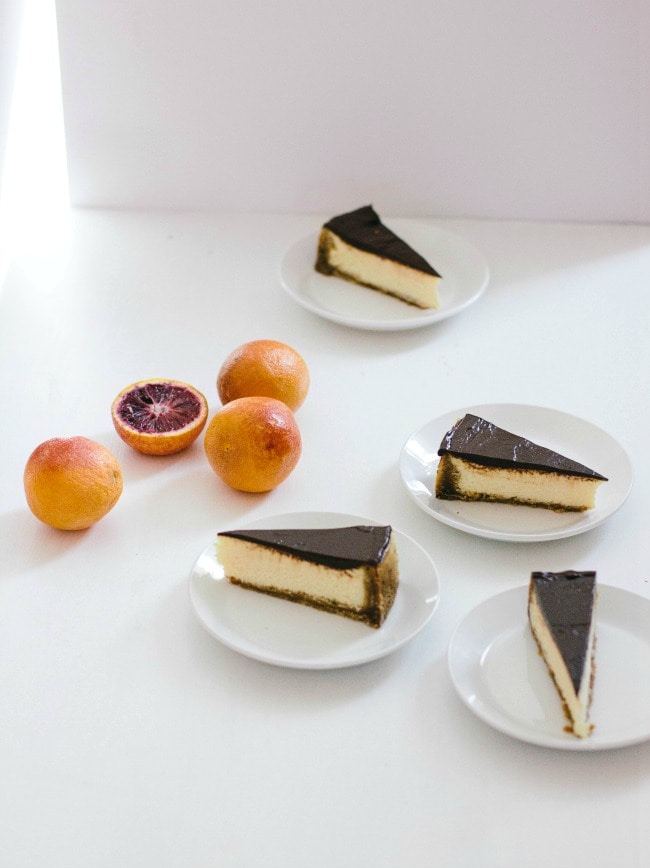 I've spent a lot of time lately rereading fairy tales and stories, and books about authors who wrote fairy tales and stories, contemplating why they resonate with me so much, and determining their purpose in my life. I'm at the place where I'm 'feeling all the feelings' but don't quite have sentences to articulate my thoughts. I find this happens a lot; the emotion comes far before the words, and I spend days and months trying to put the puzzle pieces together. Fairy-stories were so important to me as a child, and when I'm stressed or overwhelmed they are the books I immediately climb back into. The easy answer here is that they are just places to escape. I'm curious, however, about Tolkien's reflections on Magic, and must admit I believe in it on some level. But, that's all I've got so far. I'll keep reading and thinking during these long, cold, winter nights.
Of course this has nothing to do with Aimée Wimbush-bourque's beautiful new book, or the cheesecake recipe found on its pages, unless of course you believe food has some kind of magic of its own. Are there, in fact, writers who jot measurements and short stories on paper, passing instructions from hand to hand, weaving tales throughout each generation? Does food have a history, contain ancient elements that have been preserved? Is joy, curiosity, enchantment, and even escape at times invoked? Maybe the act of cooking and eating is just primal instinct, nothing more than necessity. I'm not convinced.
"And actually fairy-stories deal largely, or (the better ones) mainly, with simple or fundamental things, untouched by Fantasy, but these simplicities are made all the more luminous by their setting. For the story-maker who allows himself to be 'free with' Nature can be her lover not her slave. It was in fairy-stories that I first divined the potency of the words, and the wonder of the things, such as stone, and wood, and iron; tree and grass; house and fire; bread and wine."
More Cheesecake Recipes: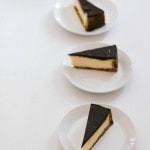 Chocolate Orange Cheesecake
This creamy cheesecake has orange juice in the filling, topped with a thin chocolate glaze. The light orange flavor and chocolate pair well together.
Print
Pin
Rate
Ingredients
crust
1 1/4

cups

| 300 mL graham cracker crumbs

2

tablespoons

| 30 mL sugar

1/4

cup

| 60 mL unsalted butter

melted
filling
24

ounces

| 750 g cream cheese

room temperature

3/4

cup

| 175 mL sugar

1/3

cup

| 75 mL sour cream

2

teaspoons

vanilla

zest and juice of 2 oranges

scrubbed

5

large eggs

at room temperature
glaze
1/2

cup

heavy cream

5

ounces

bittersweet chocolate

1/2

teaspoon

vanilla extract
Instructions
For the crust:
Preheat the oven to 350 F. Pour the graham cracker crumbs and sugar in a small bowl and whisk together. Pour the melted butter over the top and stir with a spatula until combined. Press the mixture into a 9-inch springform pan and bake for 10 minutes, or until the crust is golden. Remove from the oven and set aside to cool (leave the oven on).
For the filling:
In the bowl of a standing mixer, beat together the cream cheese until smooth. Add the sugar and beat again until smooth. Add the sour cream, vanilla, orange zest and juice, and mix well. Add the eggs one at a time, mixing after each addition (but not too vigorously). Pour the filling over the cooled crust.

Bake the cheesecake for 50-60 minutes, until the cake has puffed significantly and the middle is still slightly jiggly (or until the cheesecake reaches 150 degrees). Move to a wire rack and let cool completely (the cake will sink a bit).

Cover the top of the cheesecake with parchment paper (just resting over the rim of the pan) and put in the fridge overnight, or for a least 8 hours.
For the glaze:
In a small saucepan, heat the heavy cream and then add the chocolate. Stir until the chocolate is completely melted. Add the vanilla and stir until the glaze is smooth. Cool to room temperature. Remove the chilled cheesecake from the springform pan and spread the glaze over the top. Let the top set before slicing.