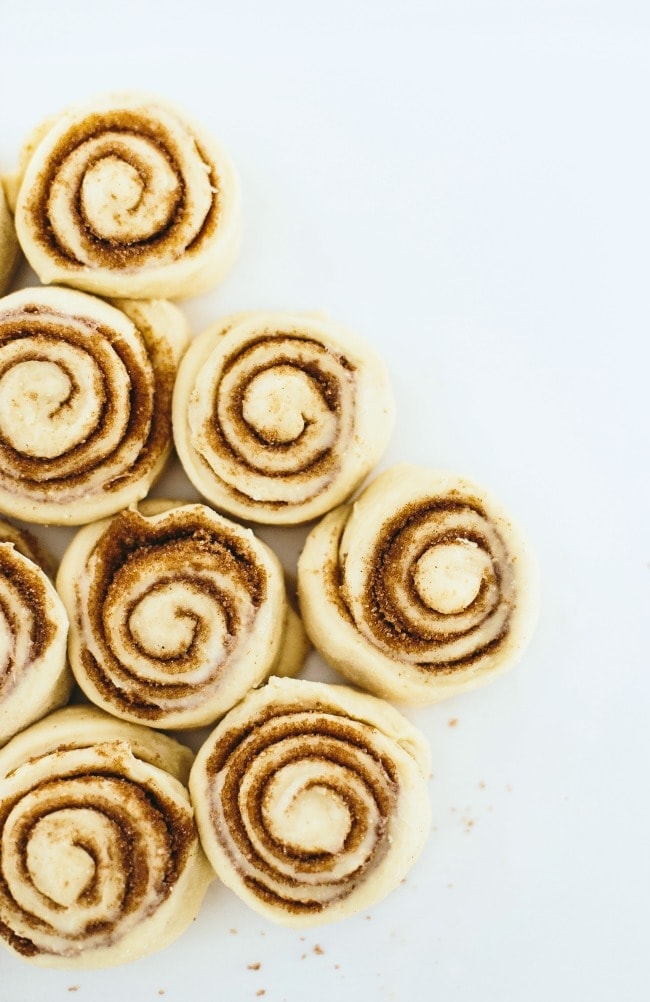 This Sweet Dough Recipe is from my book, Baking for the Holidays, and I use it all the time! Not only does it come together quickly, but there is no kneading with a stand mixer required and it can be refrigerated overnight.
That means you can get your sleep rather than waking up in the wee hours of the morning if you want to serve fresh, hot out of the oven Cinnamon Rolls for breakfast or brunch. 
How to Fold Sweet Dough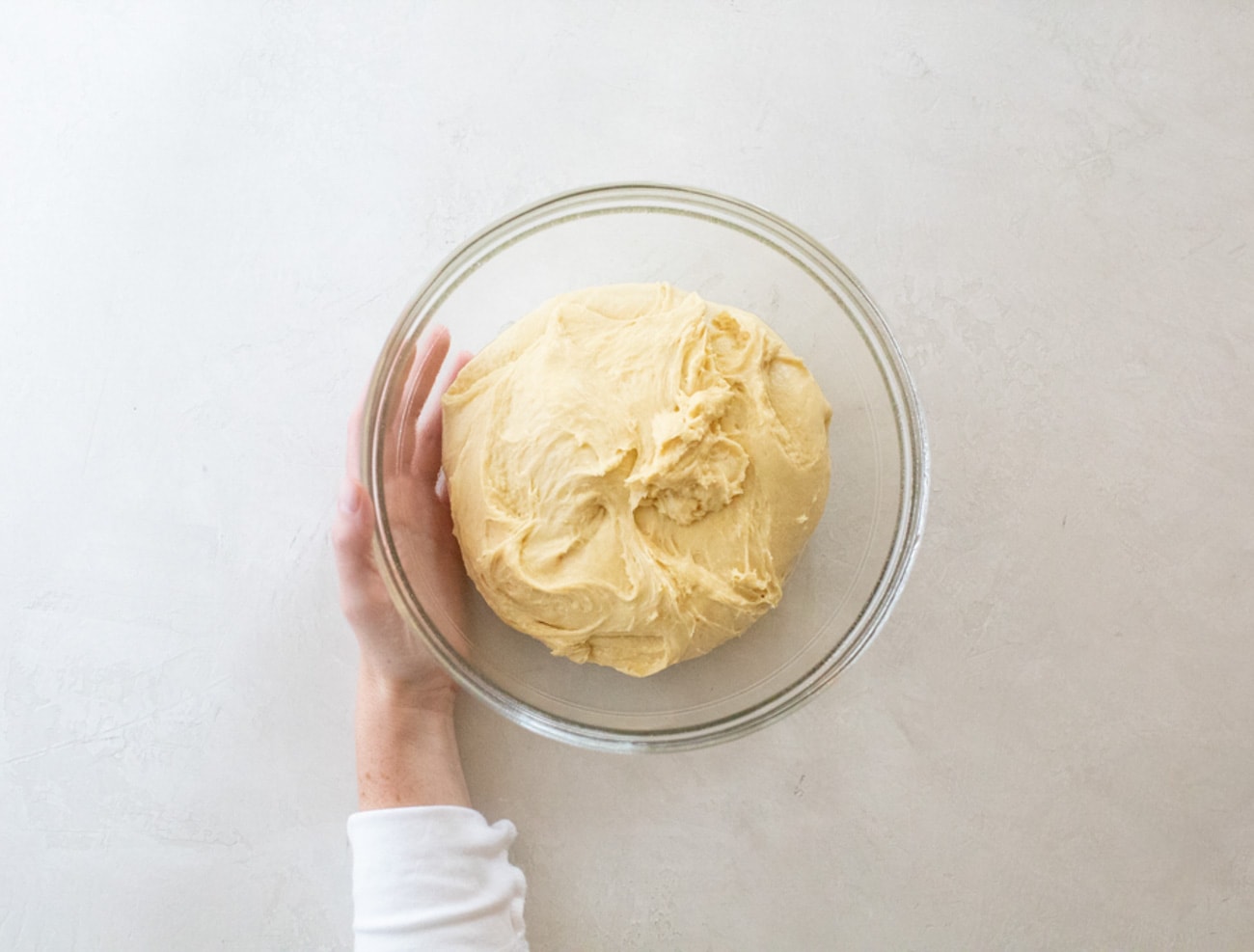 Recipes to use Sweet Dough with: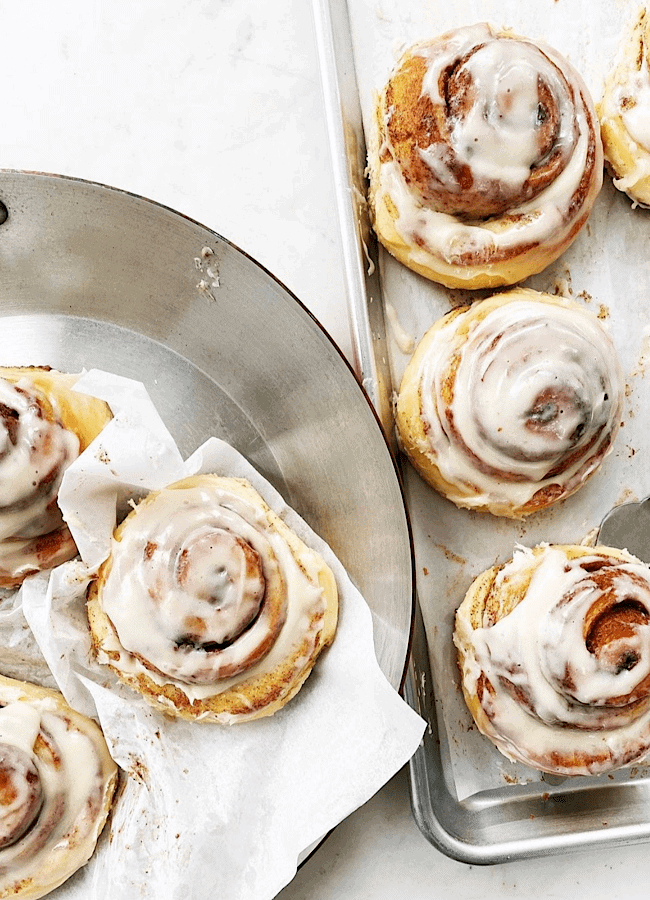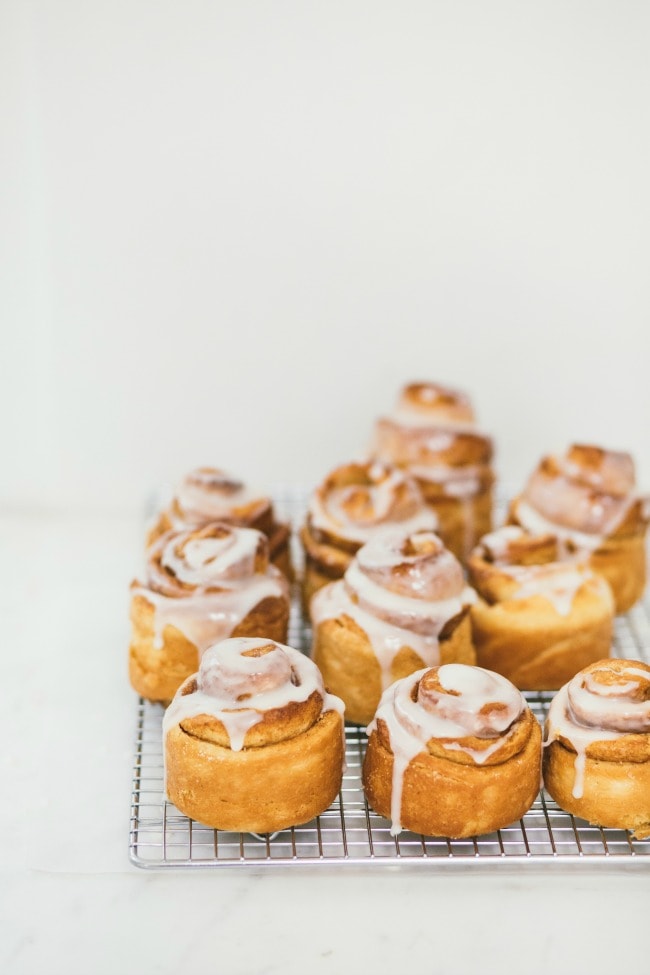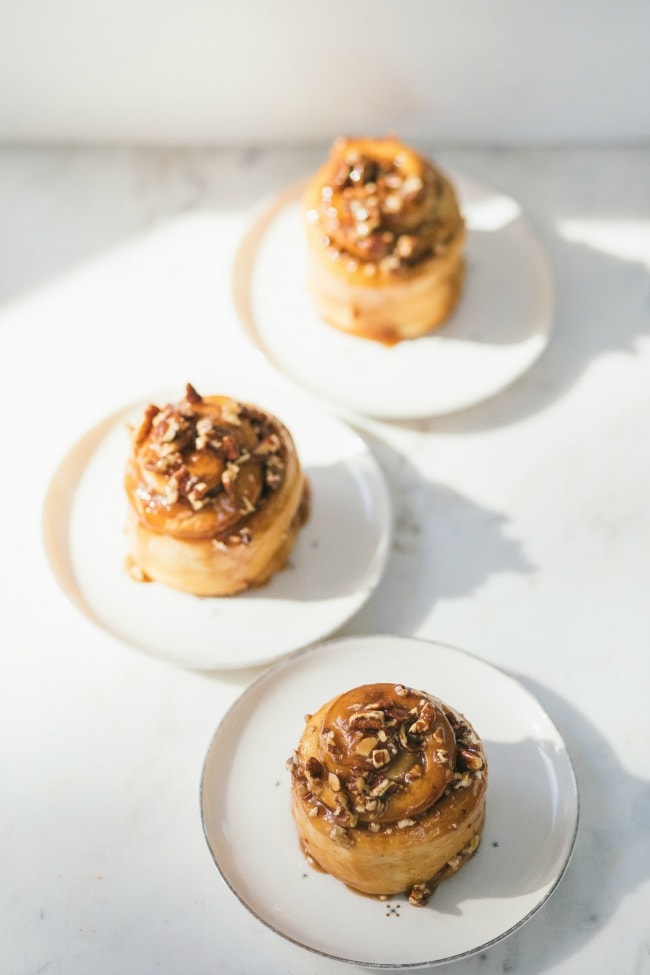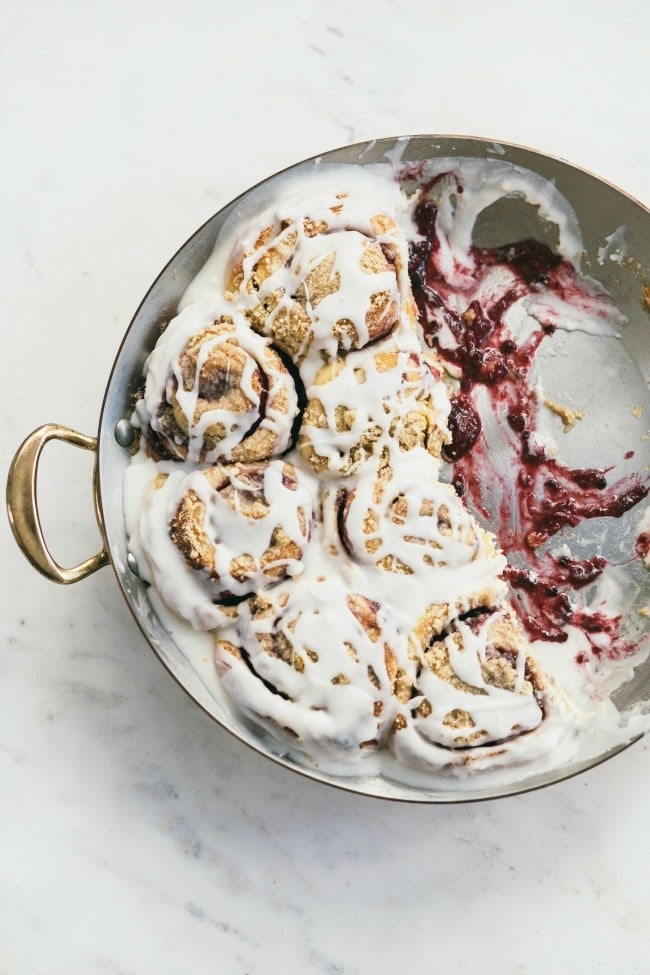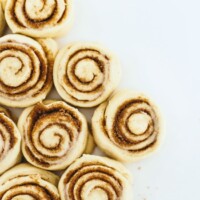 No-Knead Sweet Dough Recipe
This easy sweet dough can be used to make recipes like cinnamon rolls, caramel rolls, and cinnamon buns. No kneading required! It can be refrigerated for up to three days and bakes up light and tender.
Print
Pin
Rate
Ingredients
Dough
4

large eggs, at room temperature

3/4

cup

[180 g] warm whole milk (100 to 110F [35 to 42C])

1/4

cup

[85 g] honey

4

cups

[568 g] all-purpose flour

2 1/4

teaspoon

instant yeast

2

teaspoons

salt

10

tablespoons

[1 1/4 sticks or 142 g] unsalted butter, at room temperature, cut into 1 in [2.5 cm] pieces
Instructions
Grease a large bowl.

In a large liquid measuring cup, combine the eggs, milk, and honey.

In the bowl of a stand mixer fitted with a paddle, mix the flour, yeast, and salt and stir on low to combine. Add the egg mixture and mix on low to combine. With the mixer on low, add the butter, one piece at a time. When all the butter has been added, increase the speed to medium and beat the butter into the dough, until all the little butter pieces are incorporated, 1 minute. Transfer the dough to the prepared bowl. The dough will be very sticky and you will need a spatula to scrape the dough into the bowl.

Cover the bowl with plastic wrap and let rise for 30 minutes. Place your fingers or a spatula underneath the dough and gently pull the dough up and fold it back over itself. Turn the bowl and repeat this folding again. Continue 6 to 8 more times, until all the dough has been folded over on itself. Re-cover the bowl with plastic and let rise for 30 minutes. Repeat this series of folding 3 more times, for a rise time of 2 hours and a total of 4 foldings. Cover the bowl with plastic wrap and refrigerate overnight or up to 72 hours.
Notes
*** Throughout my recipes posted on this website, 1 cup of flour equals 142 grams. Please note that 1 cup of flour can range anywhere from 120g to 142 grams, depending on the baker or website. I found that after weighting many cups of flour and averaging the total, mine always ended up around this number. If I am posting a recipe from another cookbook, I will use whatever gram measure of flour used in that book, which is why you may see a few posts with a different cup measurement. 
Different brands of flour have varying levels of protein, ranging from low to high, which can result in very different outcomes when baking. I've found Gold Medal all-purpose unbleached flour to be the best option for many of my recipes; I use it in all the baked goods that don't use yeast. For yeasted doughs that call for all-purpose flour, I like to use King Arthur Brand.