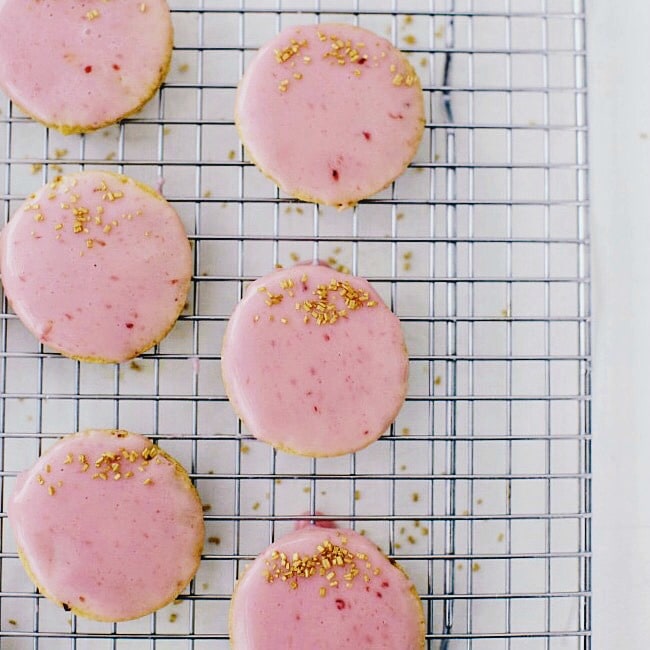 Last fall, the day before my book came out, I decided I was going to spend the entire winter reading. My plan was to take my kids to the bus stop each morning, send them off with a kiss and a wave, and then take a giant mug of warm coffee (with a splash of half and half), curl up in my bed under piles of blankets, and read all the books. Yes, all of them. However, today as I was washing dishes after an entire day in the kitchen baking, it occurred to me that I haven't done this once, not one.single.time. (O, to be sure, we laugh less and play less and wear uncomfortable disguises like adults, but beneath the costume is the child we always are, whose needs are simple, whose daily life is still best described by fairy tales.*) Alas. The pile of books on my nightstand will keep growing, I guess.
But, today, while I was bustling around my toasty warm kitchen, I did make treats to share with you. I know it's been quiet around these parts (I'll blame an entire month of recipes that just didn't quite turn out as hoped, and still need some work), but I'll have some new posts for you soon. And I do have cookies! I love them almost as much as I do my chocolate chip cookies. Plus they are pink, without any food coloring whatsoever.
But before you head off to find the recipe, I have one question for you. I am currently trying to revamp my newsletter/email, and am wondering what exactly you would like to see in such a thing. I've sent out a couple with new blog post highlights and any upcoming events, but I'd love your feedback on what actually makes you want to click open an email and read it. Or do you hate them? Delete them immediately? Tell me all.
*Leo Rosten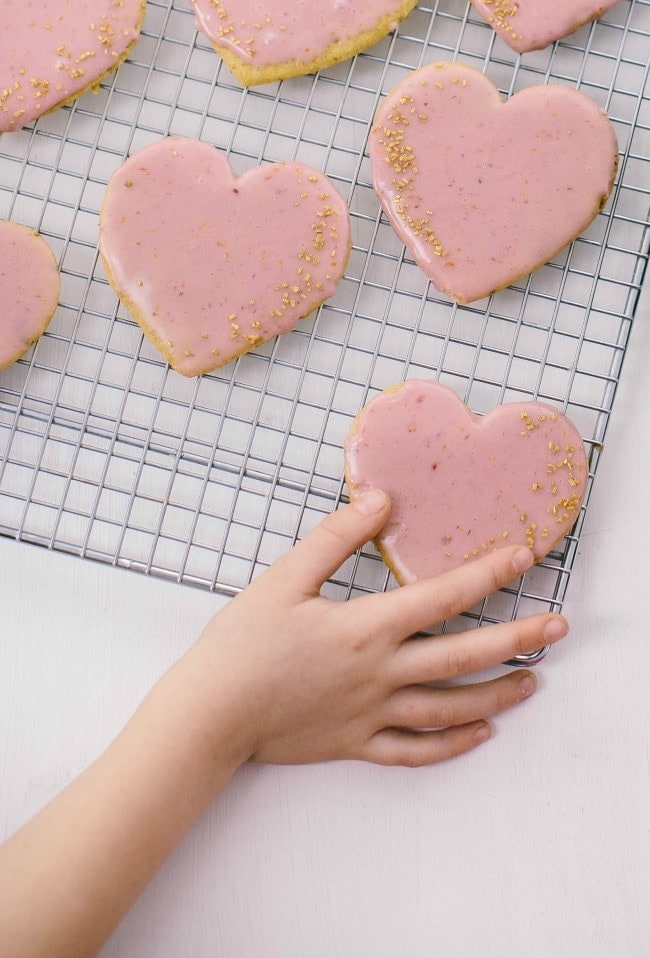 These olive oil sugar cookies are a variation of the Pistachio Cookies with Lemon Glaze from my book (affiliate link). The recipe for them is here on my site, and they can be made with or without the pistachios (both versions are there). I think they are good both ways. Regular oranges will also work, but you won't get the pretty pink glaze. You can cut them out into different shapes (see hearts above), but they do puff up a bit when baking and sometimes won't keep sharp lines, depending on the shape. I find circles work best.
Blood Orange Glaze
1 cup confectioner's sugar
zest of a blood orange
2-4 tablespoon of blood orange juice
In a small bowl, whisk together confectioner's sugar and orange zest. Add the blood orange juice, one tablespoon at a time, until you have a thin glaze. Spread each of the cooled olive oil sugar cookies with glaze and let set before serving.