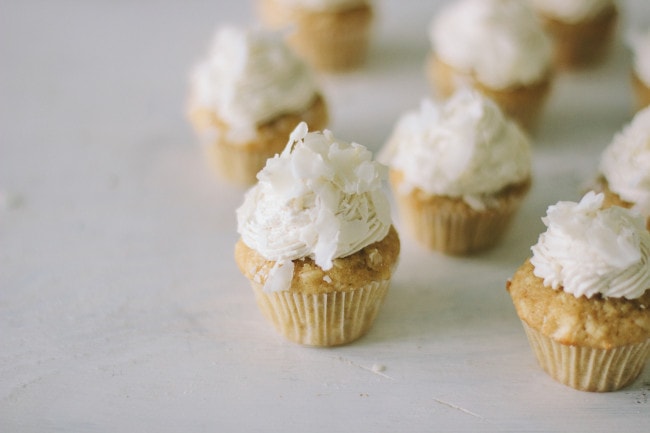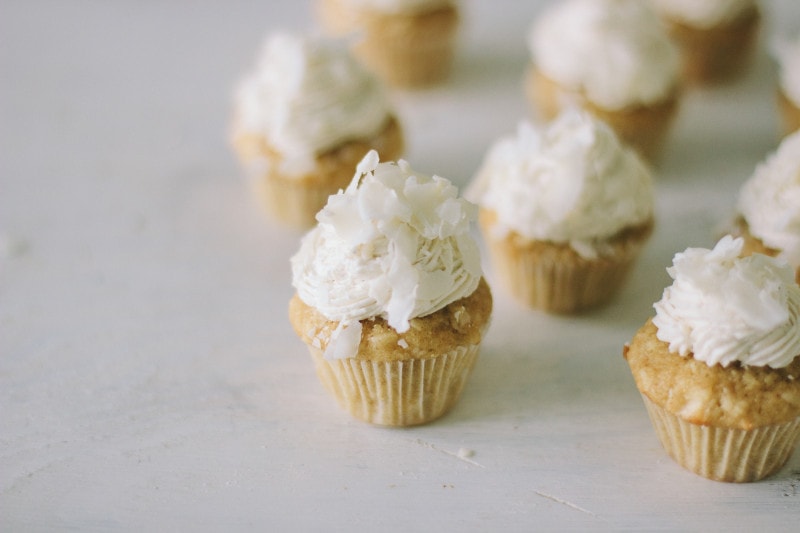 So here it is! The new site! With cupcakes to celebrate! I am totally overwhelmed by it. Melissa and Erin have outdone themselves, and I'm so lucky to reap the rewards. I am totally in love with my new logo, and must admit when Melissa sent it over to be reviewed I got teary-eyed; it just was so perfect. And, the social media icons are easy to find! I have a search bar! You can follow me on email! I have a super rad recipe section! (And, as I've gone through each and every post this weekend, I remembered recipes I had totally forgotten about, like olive oil ice cream, and creamy carrot orange soup, and beet cake with chocolate, and peach-sausage pizza.)
I really cannot rave enough about Wooden Spoons Kitchen. These ladies went above and beyond for me, answering every.single.question. with fast replies, tweaking things just how I wanted them quickly and happily, and creating a gorgeous site in record time. I highly highly recommend them.
So, now, take a look around! Let me know what you think. (I'm still tweaking some spacing issues on older posts, so just ignore giant paragraphs, and imagine breaks and indentation). xo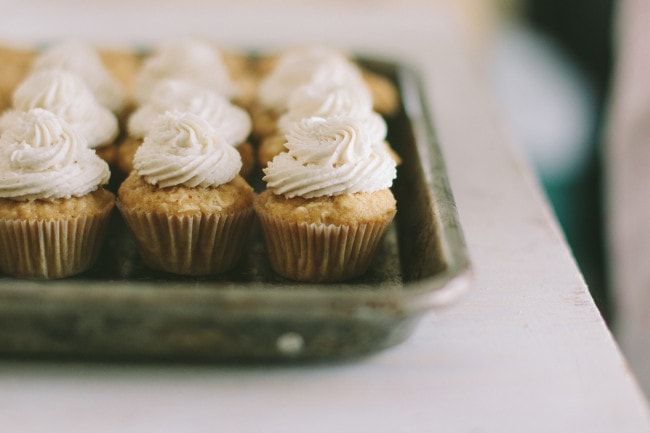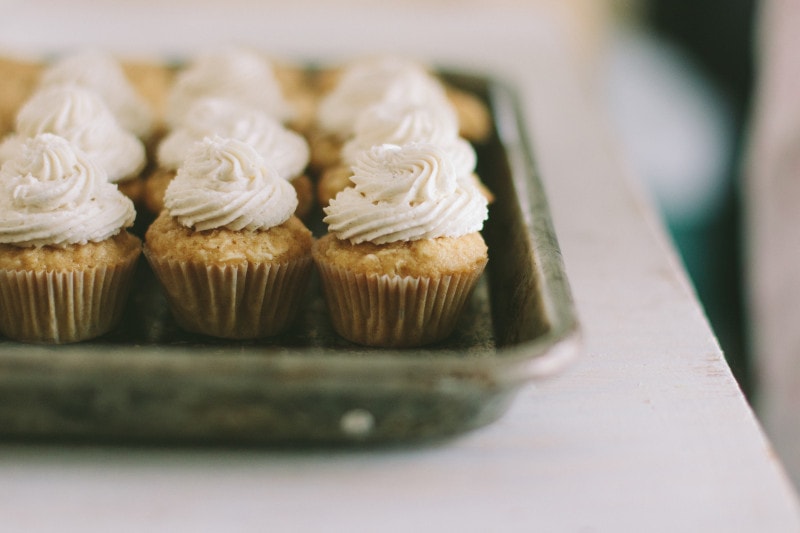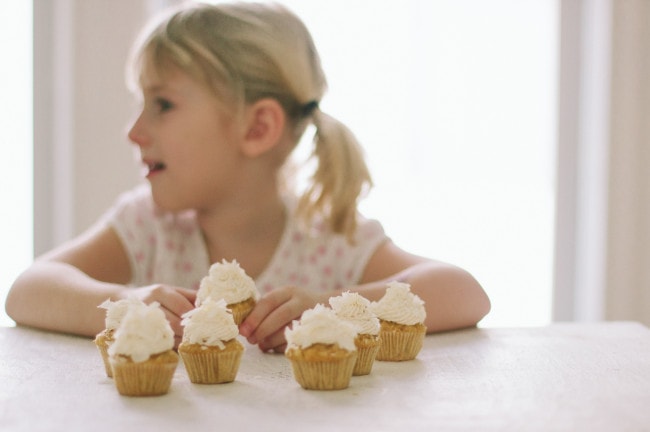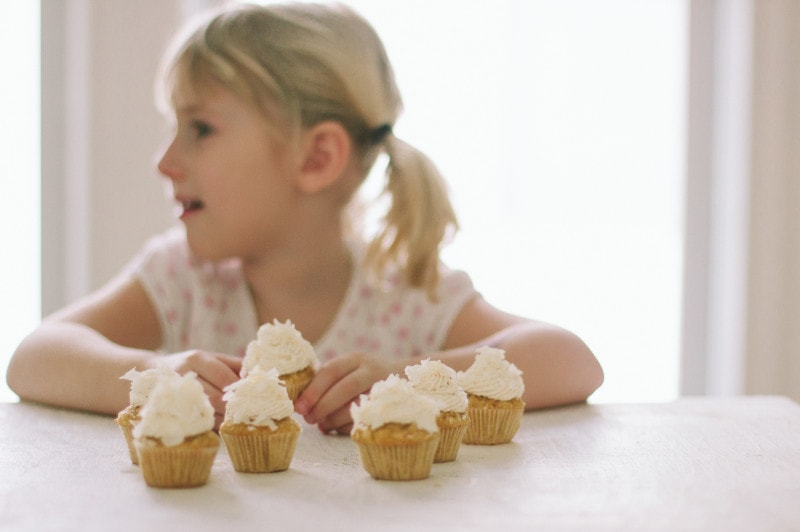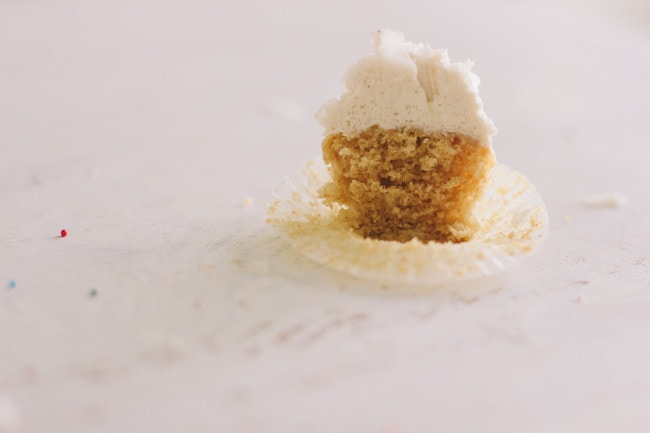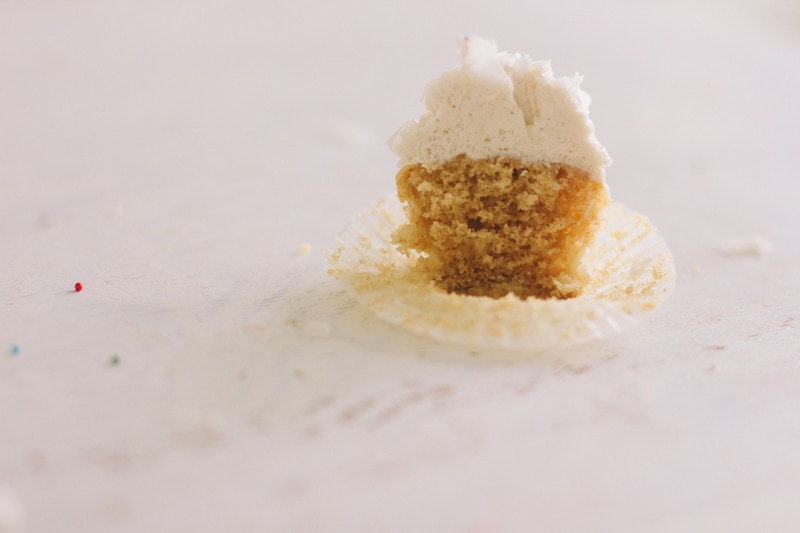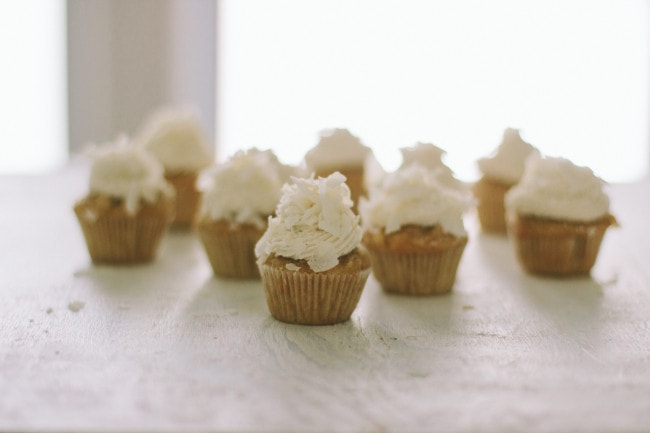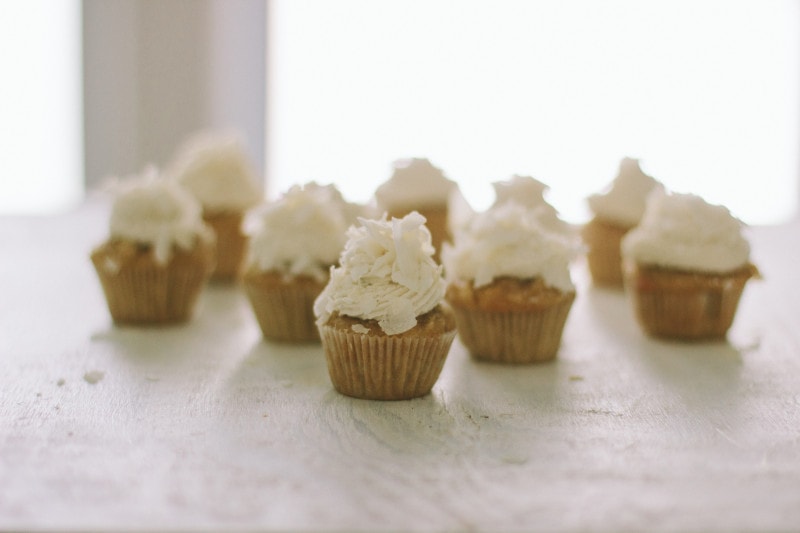 Coconut Cupcakes
adapted from Ina Garten
I've made a few changes to Ina's famous coconut cupcake recipe – mostly because I was out of things I needed. But I was so happy with the changes, so I'm sharing them with you. If you do not have coconut milk and/or sour cream on hand (I used SILK brand coconut milk, found in the refrigerated section), the original recipe calls for 1 cup buttermilk. I also used flaked coconut here, although I did give it a few pulses in the food processor to make it smaller. Shredded will work, too. The original recipe calls for sweetened coconut, which will add a bit more moisture to the cupcake, as well as a sweeter taste. I thought they were perfect with the unsweetened. Just a warning: making mini-cupcakes is a pain. But I found them to be perfect bite-sized.
3/4 pound unsalted butter (3 sticks), at room temperature
2 cups sugar
5 extra-large eggs, at room temperature
2 teaspoons pure vanilla extract
1 teaspoons pure almond extract
1 cup all-purpose flour
2 cups white whole wheat flour
1 teaspoon baking powder
1/2 teaspoon baking soda
1/2 teaspoon salt
1/4 cup sour cream + 3/4 cup coconut milk, mixed together (see note)
7 ounces unsweetened, shredded coconut or flaked coconut (see note)
Preheat the oven to 325 and line a mini muffin pan (this will make A LOT of mini muffins. Almost 50). Cream the butter and sugar until light and fluffy, about 5 minutes. While the mixer is running on low, add the eggs one at a time, scraping down the bowl after each addition. Add the vanilla and almond extracts and mix together.Whisk together the flours, baking powder, baking soda and salt. In three parts, alternately add the dry ingredients and the coconut milk mixture to the batter, beginning and ending with the dry, mixing until just combined. Fold in the coconut.Fill each muffin cup to the top with batter. Bake for 11-15 minutes, until the tops are brown and a toothpick comes out clean. Allow to cool in the pan for 5 minutes. Move to a wire rack and cool completely before frosting (recipe follows).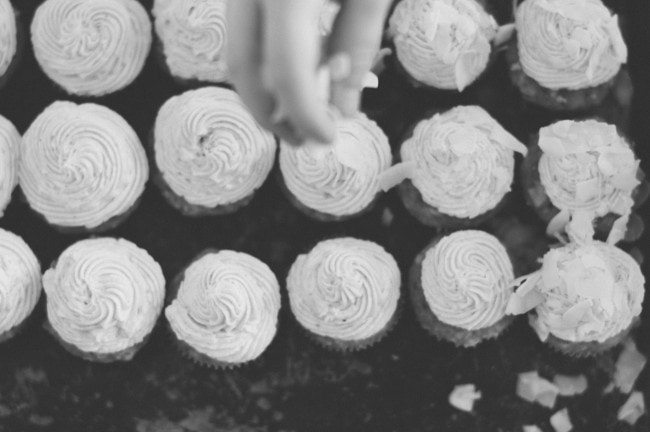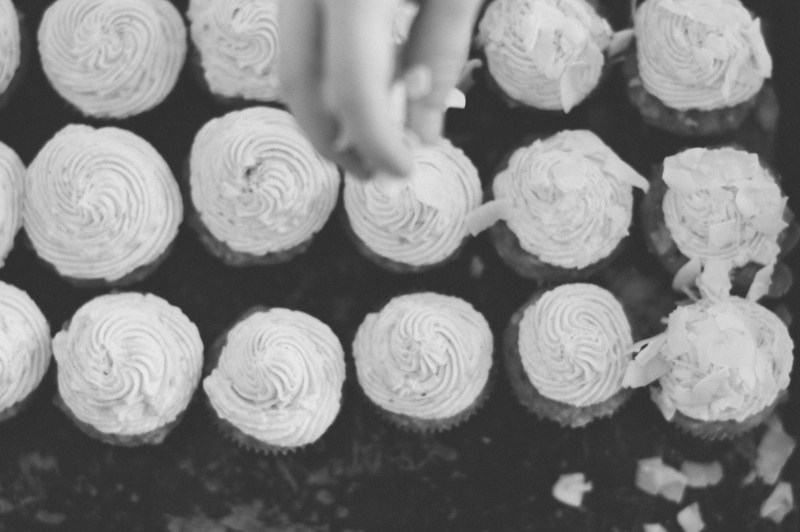 Goat Cheese – Cardamom Frosting
Adapted from America's Test Kitchen
This frosting only has a tiny bit of goat cheese in it, but the flavor goes a long way. I found it to even out the sweetness and add just the right amount of tang. It can be omitted. If you decide to add more, be careful! If it's too soft it can mess with the texture of the frosting.
3 sticks unsalted butter, cut into chunks and softened
2 ounces goat cheese, room temperature
3 tablespoons milk
2 1/2 teaspoons vanilla
1 teaspoon ground cardamom
1/4 teaspoon salt
3 cups powdered sugar
Beat the butter, goat cheese, milk, vanilla, cardamom, and salt together in a large bowl with an electric mixer on medium high speed until smooth, 1-2 minutes.
Reduce the speed to medium low, slowly add the powdered sugar and beat until incorporated and smooth, 4-6 minutes. Increase the mixer speed to medium high and beat until the frosting is light and fluffy, 5-10 minutes. Frost the cupcakes with the cream cheese icing and sprinkle with more coconut.