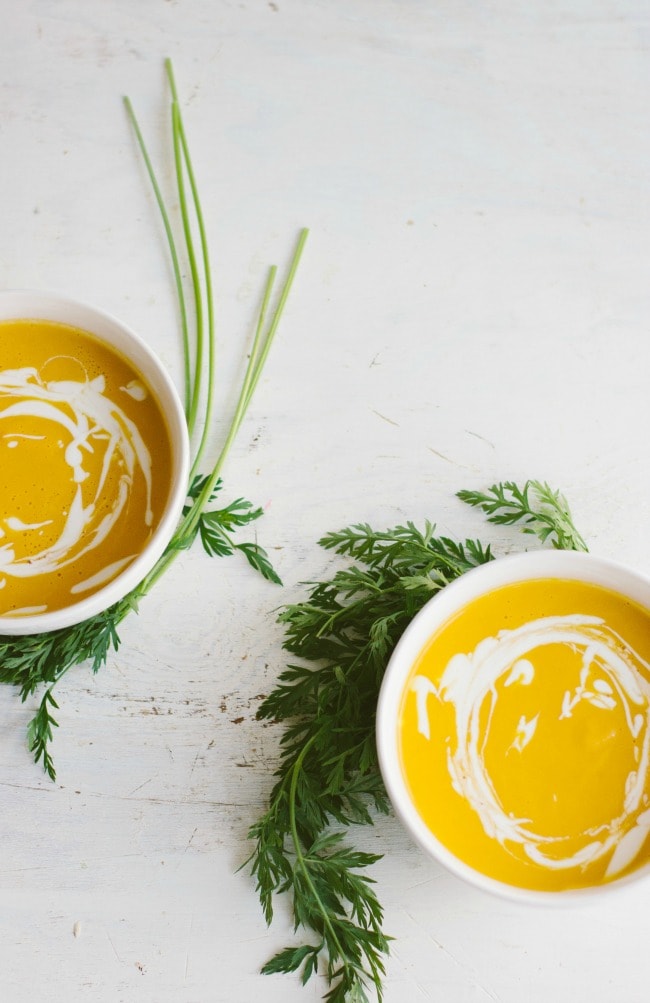 It's been cold here, colder than we've known. I've found myself hiding in layers of sweaters and socks and hand-me-down quilts. Our house creaks and booms as the wind tries to make it's way in, but it cannot find us here. We all huddle close, eating popcorn and watching movies and losing ourselves in familiar books.
Soup and bread seemed like logical choices the past few days. After too many weeks of too many treats, my body begs for simple, clean foods: dug from the earth, and plucked from a tree.
'The cold finds the skin but doesn't find the heart. What I didn't know then was that the cold constricts the blood vessels, which is important when one needs to staunch a hemorrhage, when one needs to stop the blood from flowing. So I'll take my frosty windows and white world just as long as it pulls, pushes so the heart finds warmth and beats stronger, a fire, a flame, a Caribbean sea, a cup of coffee, you and you and you and me.' – Melody Heide
A few things:
*I received Tartine 3 for Christmas – it's beautiful.
*My dear friend Melody wrote that paragraph above.
*Chia Lemonade! I love these photograph.
*I have a little interview in the Huffington Post.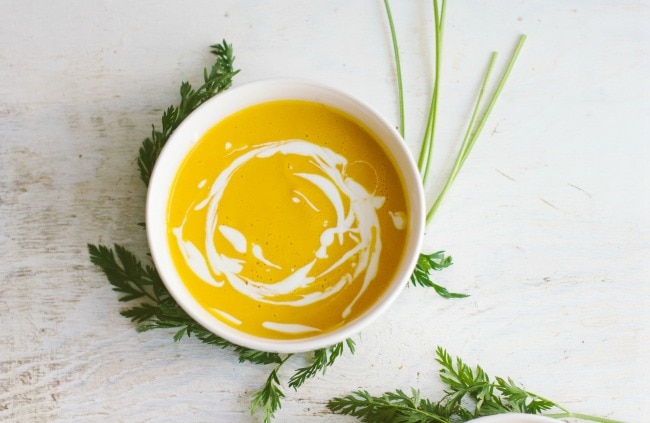 Creamy Carrot Orange Soup
adapted from the Moosewood Daily Special
2 tablespoons butter
1 cup yellow onion, chopped small
1 1/2 pounds carrots, peeled and sliced thin
5 cups chicken or vegetable stock
1 cup crème fraîche (or sour cream)
zest of 1 orange
1 cup fresh squeezed orange juice
salt and pepper to taste
Heat the butter over medium heat in a large stock pot or dutch oven. Add the onions and a good pinch of salt, and saute them until they are soft, but not browned, 4 or 5 minutes. Add the carrots and cook them for 10 minutes, then add the stock and increase the heat to medium high. Bring the stock to a boil, and then lower the heat and simmer the carrots until they are soft, about 30 minutes. In a separate bowl, whisk the crème fraîche with a little bit of the hot broth, then stir it into the soup. Add the orange zest and orange juice to the soup and stir to combine. Blend the soup, using a blender or a stick blender, until smooth. Finish with salt and pepper to taste and serve.