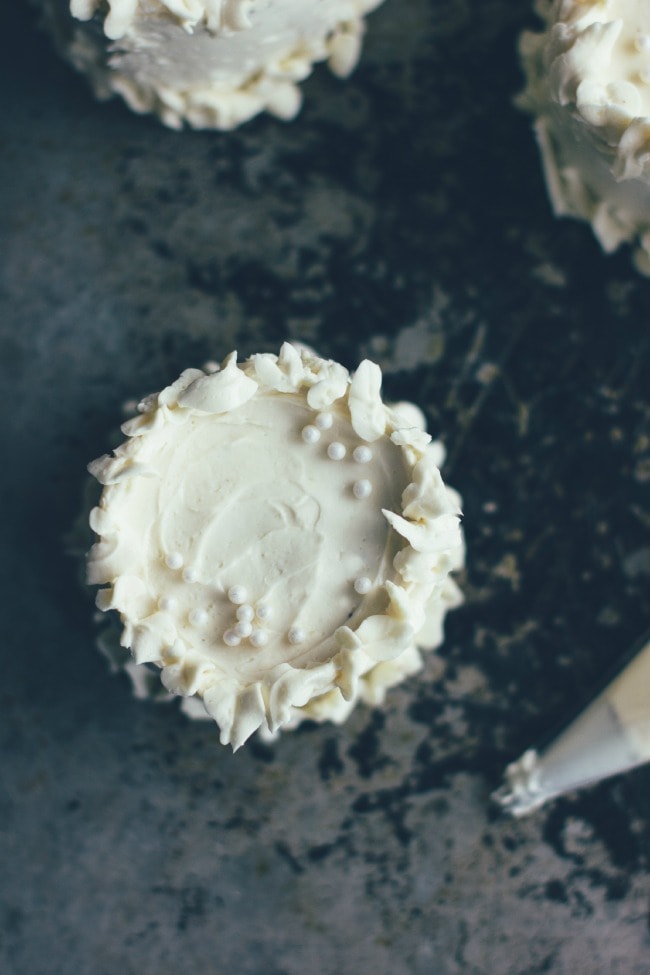 'Life is just this way, broken, and I am crazy for dreaming of something else.' – Miranda July
This sentence stuck out to me today after a night of taking care of sick kids, another morning of -10 degree weather, more news of cancer and sadness, and a winter with no end in sight. Deep sighs, and one foot in front of the other.
I made these little cakes a few days ago, when the sun was shinning through our windows and we were saying things like, 'finally we are all healthy!' and 'this cold can't last much longer!' Dreamers dreaming dreams.
Some beautiful things: Laura has a chocolate hazelnut torte up today, if you need a vegan and gluten free chocolate-hazelnut fix. Melissa made my chocolate bread and has exciting news. And, this article by The Onion helped me smile today. 'You just have to keep carrying the flame inside you. No matter how hard it gets to be, you carry that g-d*m fire. It's a hard world. Life is hard. But no matter what, you carry that fire, and you don't let go.'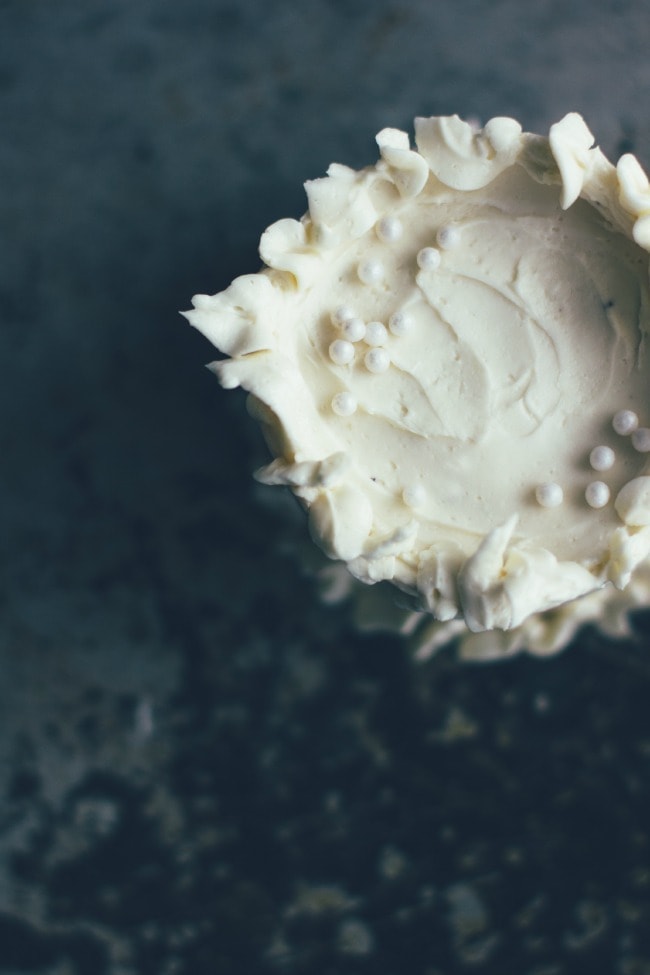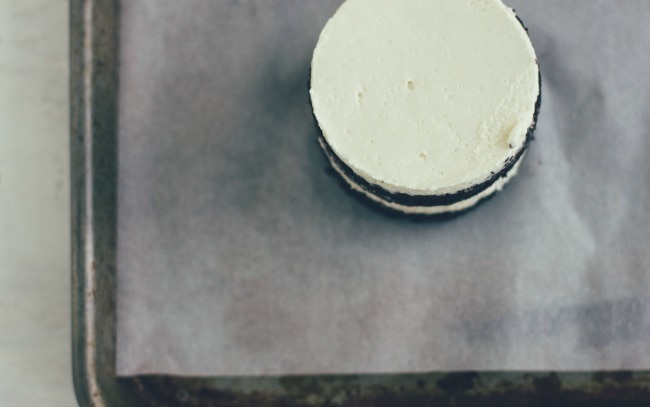 Chocolate Mini Cakes with Hazelnut Buttercream
You can use pretty much any chocolate cake recipe here, (I used my favorite chocolate cake) as long as it is for two 8 or 9 inch pans. Pour all the batter into a greased half sheet pan. I baked the cake at 350 degrees for 15–20 min­utes, until a tooth­pick inserted into the cen­ter came out clean. (You can also bake the bat­ter in rounds if you do not have a half sheet pan, just note that your cake lay­ers will be thicker; you will have to cut the rounds in half, or just keep it as one thick layer.)
After bak­ing the cake, let it cool, and the refrigerate until very well chilled (refrigerating over night is a good idea, and you could even put in the freezer for 15 minutes before stamping out rounds). Use a large bis­cuit cut­ter or tartlet rings to stamp out the rounds, which will be your cake layers. Frost the lay­ers, and place one layer on top of another, mak­ing a mini cake. If you have tartets rings, you can layer the cake and frosting inside them, making for neat even cakes (my rings are 3 inches wide by 2 inches tall, and I was able to get 2 layers of cake inside). But free form will work, too. (I have photographs on Handmade Charlotte showing how to assemble them free form). After stamping out cake rounds and layering them with frosting, frost cakes and pipe if desired (I used a small leaf tip here, and some white sugar pearls).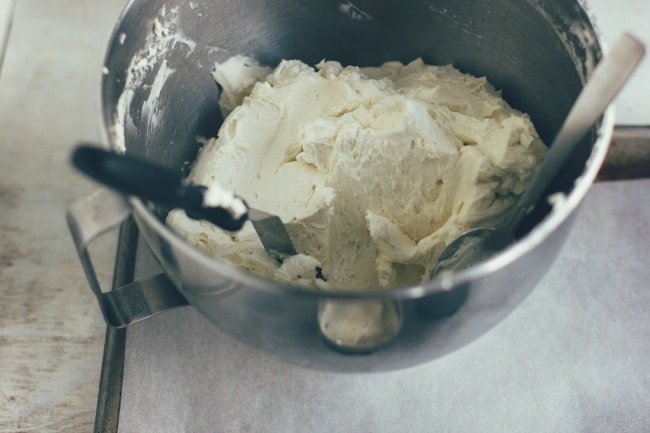 Hazelnut Swiss Meringue Buttercream
adapted from Sarabeth's Bakery: From My Hands to Yours
I added 2 tablespoons of Frangelico here, but would have liked a little more. If you are nervous about making buttercream, Zoe has a great post with pictures here. You could also use this frosting and add Frangelico to it.
1 1/4 pounds (5 sticks) unsalted butter, cut into tablespoons
5 large egg whites
1 1/4 cup superfine sugar
pinch of salt
1 teaspoon vanilla extract
2-3 tablespoons Frangelico, or other hazelnut flavored liqueor
In the bowl of a standing mixer, add the egg whites, sugar, and a pinch of salt. Whisk together until the sugar dissolves. Put the bowl over a simmering pot of water (not boiling), and stir constantly, until temperature reaches 160°F, about 5 minutes.
Move the bowl to the standing mixer, and with the whisk attachment, begin to whip on high speed until the meringue is thick, glossy, and forms stiff, shiny peaks, and the bottom of the bowl feels cool to the touch (5-7 minutes).
Change to the paddle attachment, and with the mixer on medium-high, beat the butter, 1 tablespoon at a time until each piece is incorporated (if the buttercream appears to curdle, keep mixing and adding butter and it will come back to smooth). After all the butter has been added, add the vanilla and Frangelico and continue beating until the buttercream is very light in texture and color, 3 to 5 minutes. Buttercream can be made, covered, and stored at room temperature for up to 2 hours.