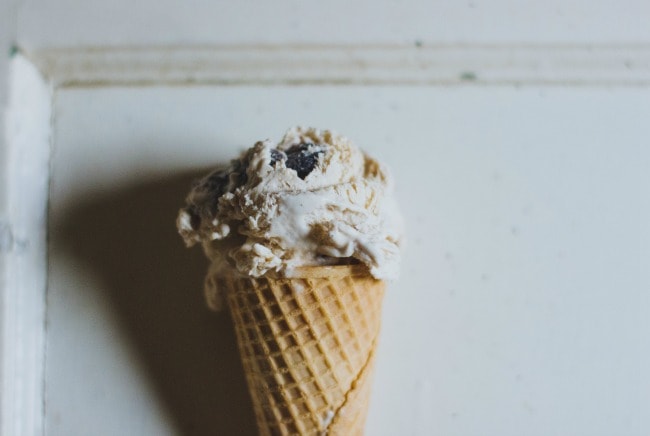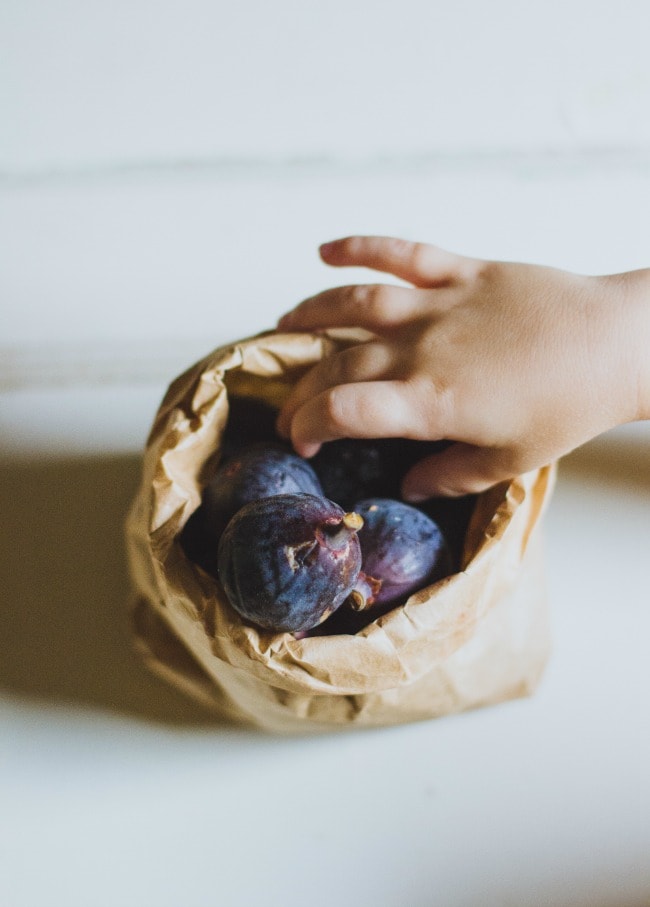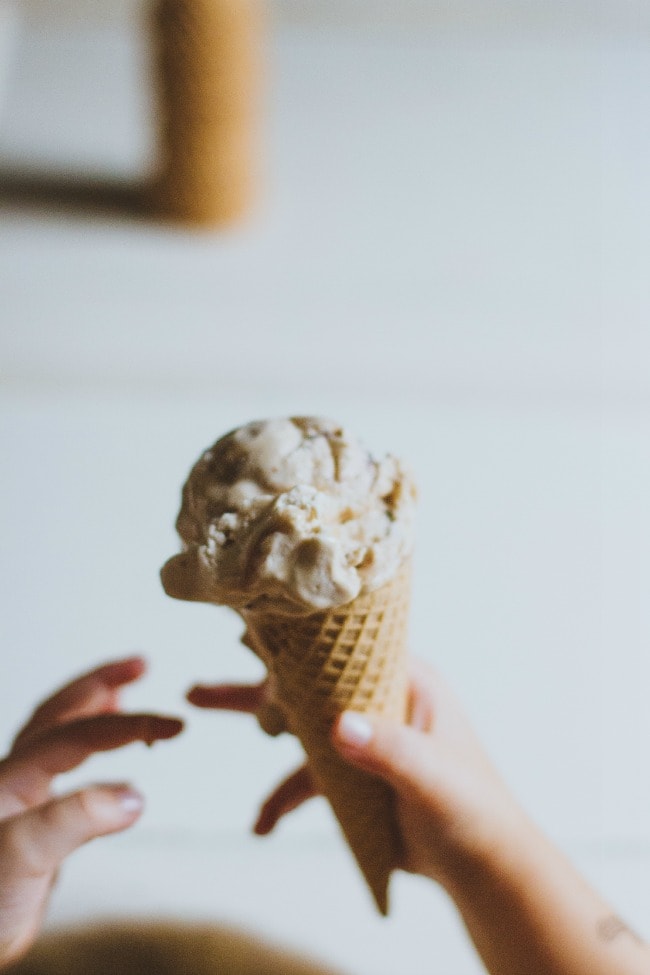 Making No-Churn Fig + Coffee Ice Cream
Coffee and figs are a lovely flavor combination, and this ice cream balances them both well.
When you add the compote to the ice cream, you can omit the fig pieces if you want a smoother texture. However, the figs are very soft, and cut into small pieces they really compliment the ice cream.
The compote recipe has you cut the figs into quarters, however, I found them to be a little too large in the ice cream. I would suggest cutting them in half (into eights). And, instead of 'rippling' the compote in the ice cream on the last step, you can also just pour it over the top of a scoop of ice cream when it is served.
The cacao nibs can be omitted, if desired. I did like their subtle crunch and slight bitter flavor.
If you own a Pullman pan, this works nicely to freeze the ice cream in (plus it has a lid!) but otherwise a 9 x 5 loaf pan works great.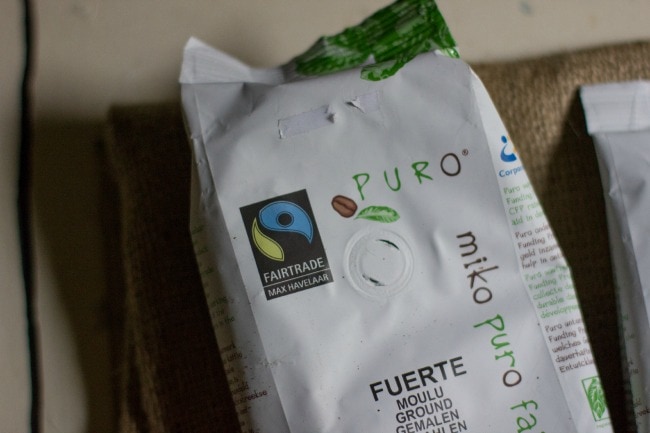 Recently Puro Fairtrade Coffee sent me a package that included some of their coffee. I love coffee, and since I have officially moved from 'liking coffee' to 'needing coffee' each and every morning (and um, afternoon, too), I was very happy to review theirs.
I do put a lot of coffee into my body and have invested a lot of money over the years in buying it, so words like 'fair trade' and 'organic' are very important to me. But the sentence I loved in the email Puro sent me was: we also want to show other companies that people and planet are just as important as profit. Maybe there is a place for kindness and generosity after all.
(You can read more about Puro's mission here. And, the coffee brews up dark, deep, and smooth. It also tastes amazing in ice cream.)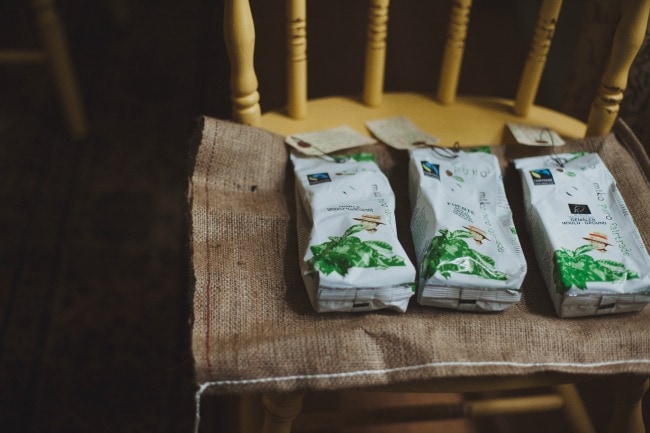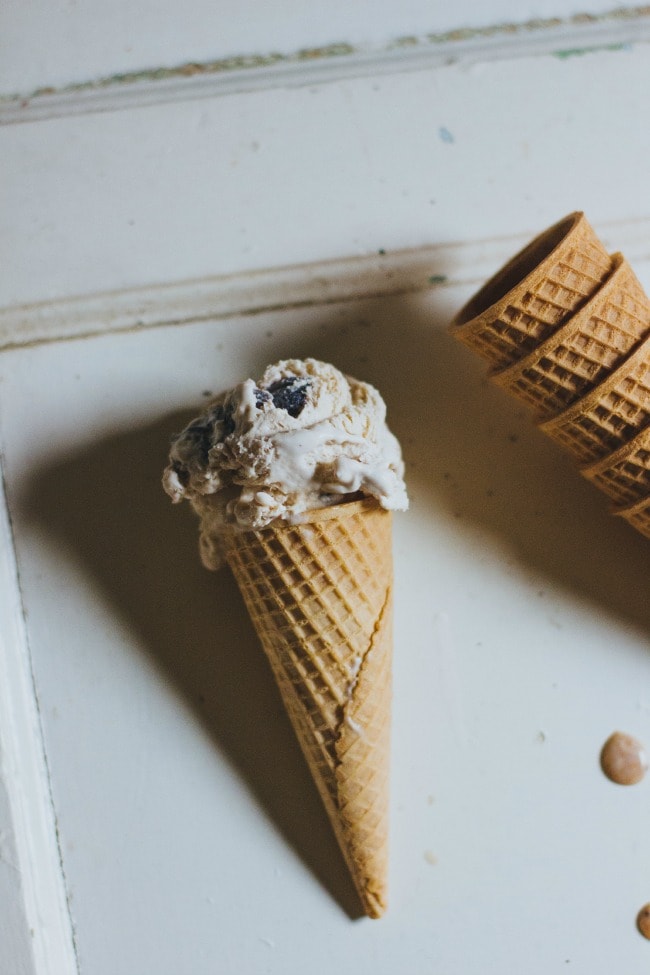 Musings:
It has always seemed strange to me…the things we admire in men, kindness and generosity, openness, honesty, understanding and feeling, are the concomitants of failure in our system.
And those traits we detest, sharpness, greed, acquisitiveness, meanness, egotism and self-interest, are the traits of success. And while men admire the quality of the first they love the produce of the second.
-John Steinbeck, Cannery Row
More No-Churn Ice Cream Recipes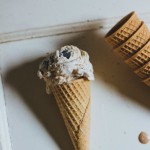 Fig and Coffee No-Churn Ice Cream
A delicious no-churn ice cream recipe infused with coffee and a fresh fig compote.
Print
Pin
Rate
Ingredients
1

can [14 ounces] sweetened condensed milk

1

tablespoon

pure vanilla extract

1/2

cup

fig compote

recipe follows

1/2

cup

strong cold coffee or cold press

2

cups

cold heavy cream

1/4

cup

cacao nibs
Fig Compote
1/2

pound

fresh

black mission figs

3

tablespoons

unsalted butter

3

tablespoons

dark brown sugar

3

tablespoons

honey

good pinch of kosher salt
Instructions
For the Compote:
Preheat your broiler. Cut the stems off each fig, then slice them into quarters (see note).

Add the butter, brown sugar, and honey to a cast-iron pan (or a broiler safe pan). Cook for about 1 minute over high heat, stirring frequently, until syrup begins to bubble. Add the figs and stir them, coating them with the syrup.

Place your pan under broiler to caramelize the figs. Broil for about 5 minutes, swirling the pan a few times to keep the sugar from burning (make sure to use an oven mitt). The figs are done when the syrup is thickened slightly and amber in color, and the edges of the figs are dark and glossy. Remove the pan and set aside to cool.
To Make the Ice Cream
In a medium bowl, stir together the sweetened condensed milk, vanilla, fig compote, coffee, and cacao nibs.

With a stand mixer, whip the heavy cream on medium-high until soft peaks form. Whisk one-third of the whipped cream into the coffee-fig mixture. Fold the remaining whipped cream into the coffee-fig mixture until incorporated. Pour into a loaf pan, and drizzle 1/4 cup fig compote over the top. Using a knife, gently 'ripple' the compote into the ice cream, making figure eights and swirls, until incorporated. Freeze until firm, 6 hours [or, covered, up to 1 week].