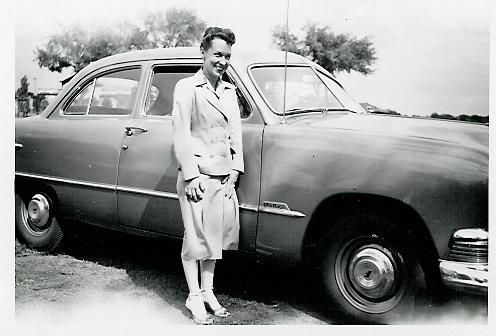 It is a beautiful day here, one of those early spring days that throws me into a fit of nostalgia. I sit in the sun, letting it wash over my frozen white skin; the thaw is finally starting. I let my memories melt as well, bleeding into each other, taking me down forgotten roads and out-of-the way alleys.
Five years ago on a day like this you would have found me in my car, driving over to see my grandma, Virginia. She loved these kind of days, seeing them as a time to finally get out of the house after being trapped inside all winter long. She would be waiting for me at the front door, clutching her worn-out black purse and talking quietly to herself, her front porch smelling faintly like Pantene products and black coffee. It would be hard work getting her down the front steps – her arthritic hands clinging as best they could to my coat jacket, her frail legs stepping slowly, one at a time. But we would manage it and drive away, the sun beckoning to us, Louis Prima and Keely Smith swinging for us. She would tap her crippled hands on her knees, clicking her tongue to the music, momentarily forgetting her pain. As the car whizzed past rows of bare trees reaching to the blue sky, I was sure her thoughts were drifting back to dance floors she had cleaned up in her youth: days of sassy heels, high balls, and lines of suitors. She was always moving.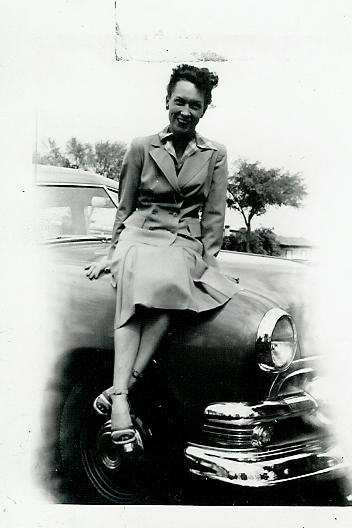 Our drives usually took us to her neighborhood coffeehouse, and she would wait in the car while I purchased iced mochas and chocolate glazed doughnuts. Back in the car I would break the doughnut for her, setting pieces in a napkin on her lap. She would look away, embarrassed to see her food in fragments, unable to grab the whole. Greedily we'd sip and eat while I drove, laughing at our child-like love for the bittersweet goodness coating our fingers. We'd take our time around several of the 10,000 lakes, passing the same houses we always passed, and she'd make the comments she'd always make. I'd nod, and agree, 'yes, what a huge property!' and 'that is an ugly color to paint a house' and 'I don't know how they keep all those windows clean.' I wondered what she was really thinking, if she was still dancing in her mind, flitting from memory to memory, waltzing over secrets she couldn't share. But we'd drive on, her knotted hands brushing doughnut bits to the floor, her tongue clicking gracefully to the music.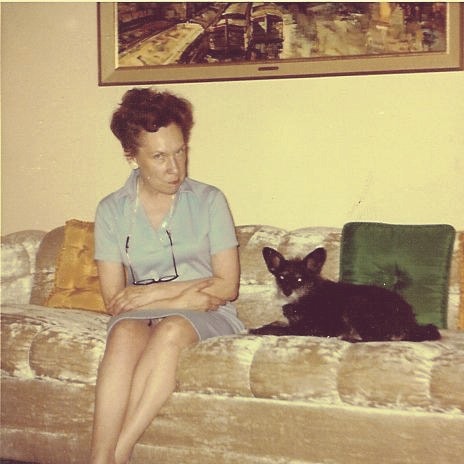 These drives were the only time we really shared a meal together. There were plenty of holiday dinners and lunches out-to-eat, but Virginia was not able to sit at the table. She was constantly darting from one room to the next, warming things, sneaking drinks in the bedroom, hiding her hands from us. She was always moving. We would shout at her 'Sit down! Eat!' but she insisted she wasn't hungry, she didn't need someone to cut her meat. There were just so many things to check on, fires to keep burning, things to keep silent. But the moments in the moving car were different, a place for her to sit and let her crumbs fall where they may.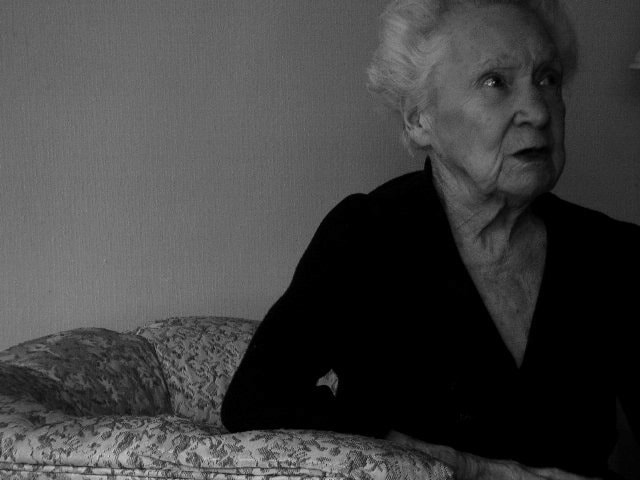 After four years of life without her, I sometimes imagine one more meal with her, one at her long dining room table. I would cook her a feast, pour her some wine. I would serve her there, there at the table her ancestors ate at. As we talked I would be undaunted, bringing to the table the silence kept all these years. When she would try to move from her chair, frantically resisting the rise inside her, I'd say, gently, 'Please. Just sit down and eat with me.' I would pat her hands, unafraid of the crooked, shaking fingers, and I would cut her meat. She would be embarrassed, awkwardly bringing her fork to her mouth, but she would eat there, near me. And as her hands moved towards her face, that cover of resignation that clung to her, kept her, would fall to our laps, crashing like white lightening, sinking to a heap. We would grasp it, use it as a cloth to wipe our mouths and hands, soaking up all our stains and splatter. As we dabbed our lips they would be loosed, and there she would finally speak, the years surfacing, spilling out onto the table. We would make it through the dark hours, we would make it to the morning. And when we would finally rise, that napkin of remorse, the stained bundle that grasped at our laps, would fall to the floor. Our feet would tread on it as we left the table, and there it would lay, among our broken bread crumbs and spilled wine. We would leave behind those fragments, our traces of communion, walking arm in arm into the new morning sun.

_________________________________
All my favorite people are broken
Believe me
My heart should know
Orphaned believers, skeptical dreamers
Step forward
You can stay right here
You don't have to go
Your tender heart—
This world's gonna rip it wide open
It ain't gonna be pretty
But you're not alone
All my favorite people are broken
Believe me
I should know
Some prayers are better left unspoken
I just wanna hold you
And let the rest go
-Over the Rhine 'All My Favorite People'