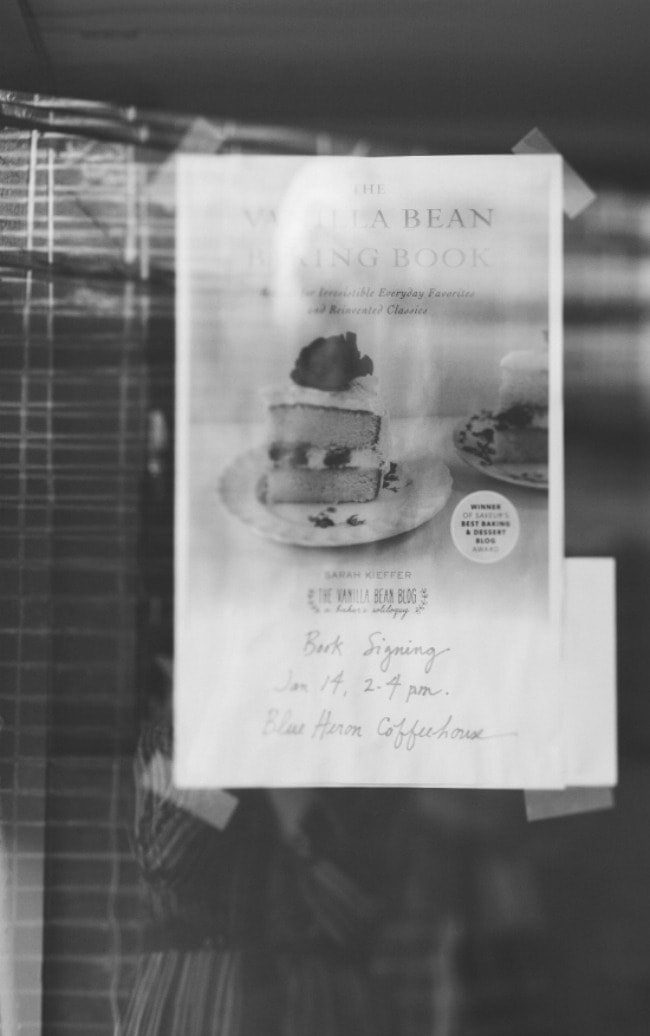 A few weeks ago the lovely people at the Blue Heron Coffeehouse had a book signing and dinner to celebrate the release of The Vanilla Bean Baking Book (affiliate link). It was a wonderful afternoon and evening. I saw familiar faces I used to wait on in my barista days; I met new friends, and celebrated with old ones. If you've read through my book you know the Blue Heron is mentioned frequently, and I wouldn't be where I am today without the guidance and encouragement of Larry and Colleen.  (Once again, thank you, thank you, for everything.)
I've been quiet here. The past few weeks have been filled with word searches, as I've been trying to articulate my thoughts on the whirlwind of activity in our country. One never knows what one's in for when one starts thinking.* More soon. I'll have a recipe for you in a few days.
Here are a few things, book related, and around the internets.
I had an interview with Rick Nelson from the Star Tribune you can read here.
I also had an interview with the National Post.
Laura's post really resonated with me. (Psst. You can also pre-order her book here.)
Aran from Cannelle et Vanille has a gorgeous new video series, A Cook's Remedy, on her website. Also, just check out her amazing photographs.
Haley Bonar, Tiny Desk Concert. Also digging The Secret Sisters.
Currently on my nightstand: Still reading this (affiliate link). And rereading this (affiliate link). Started this (affiliate link) with my kids. This (affiliate link) came in the mail today.
*CS Lewis, The Collected Letters, Vol. 2