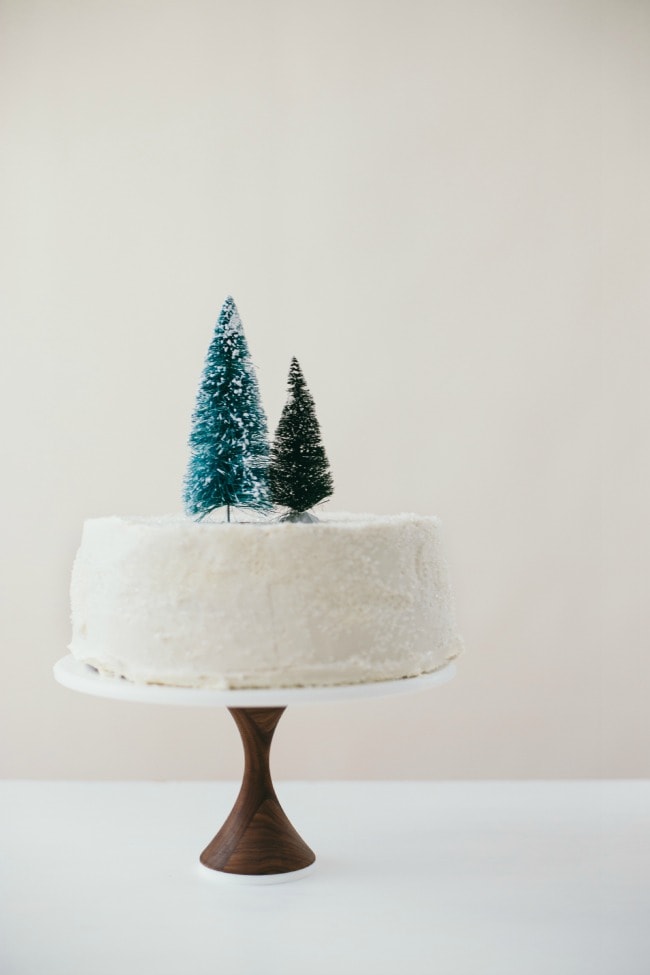 Usually the holiday season is my favorite time of year. Everything seems a bit more sparkly in December with two littles in my life: decorating, cookie baking, listening to Christmas music is all seen through innocent eyes. The only concern at this point is being good enough to make Grandpa's Santa's list, and to be reminded that really, this is the season of giving.
Glancing at any newspaper or random feed tells me otherwise, of course. 'Merry' and 'bright' might be the last words I would use to describe daily events. 'Messy' and 'heart-breaking' come to mind, as neighbor turns against neighbor, and comment sections on any and every news article is riddled with hateful outbursts. I want to disengage, but it's impossible to ignore. I want to do something, but it all seems so out of my control.
So I hum along to the poets. Let your heart be light, they sing. Love your neighbor as yourself, they sigh. We have forgotten that we belong to each other, they whisper so softly.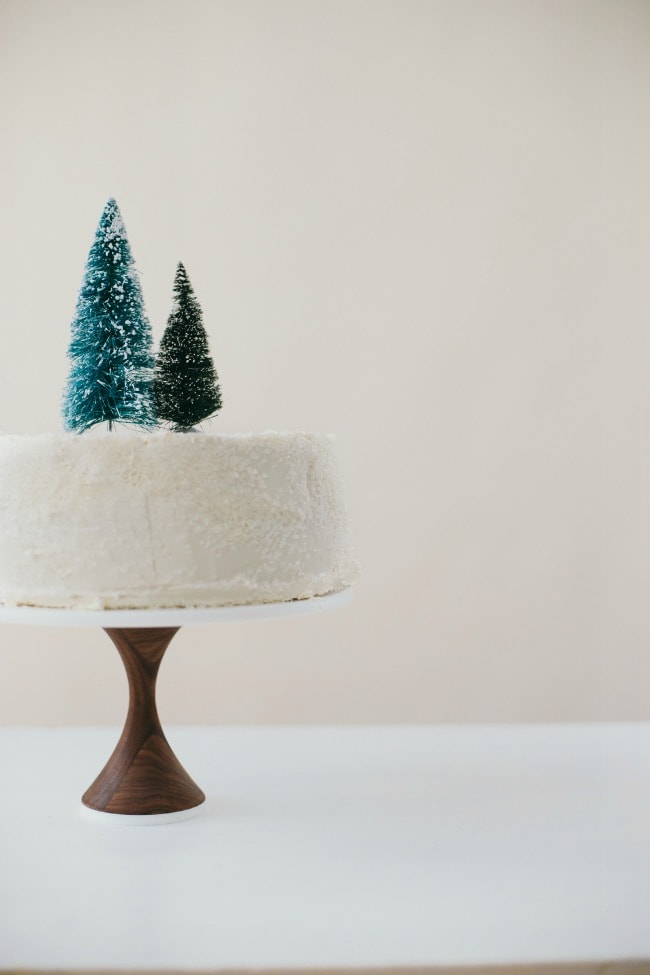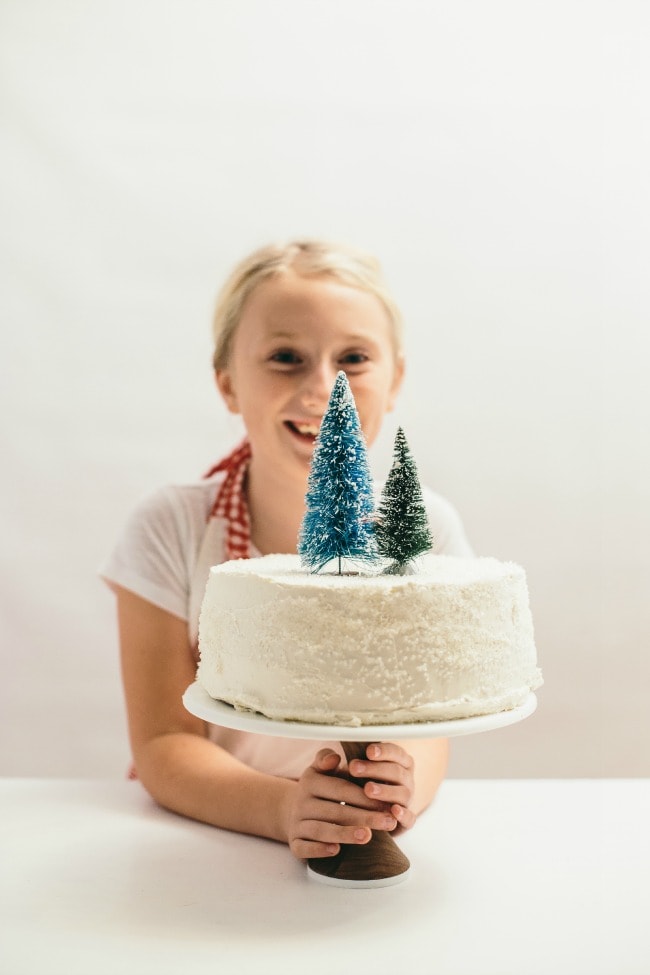 Have yourself a merry little Christmas | Let your heart be light


Chocolate Mint Cream Cake
A few notes: You will have more Chocolate Cream Filling then you need. If you are only making two layers for the cake, you could easily cut the Chocolate Cream Filling recipe in half. ZoeBakes buttercream also makes a good amount of icing – you will have plenty to decorate the cake if you desire.
Chocolate Cake Recipe (recipe can be made in two or three 8-inch cake layers; I made it in three)
Chocolate Cream filling
3 ounces (85 grams) bittersweet chocolate
3 ounces (85 grams) cream cheese, room temperature
1/4 cup (50 grams) granulated sugar
3 tablespoons cocoa powder
Pinch salt
1 teaspoon pure vanilla extract
2 1/4 cup heavy cream
Mint Buttercream (I used Zoebakes buttercream recipe, and added 2 tablespoons Crème de menthe, and 3/4 teaspoon mint extract).
Coarse Sugar for Sprinkling
In a double boiler or a microwave, heat the chocolate until it is melted and smooth. Set aside to cool to room temperature.
In the bowl of a stand mixer fitted with a paddle attachment, beat the cream cheese until smooth. Add the sugar and beat again until smooth and creamy. Scrape down the sides and add the cocoa powder, vanilla, and salt, and mix until smooth. Add the cooled chocolate and mix again until smooth. Switch to the whisk attachment, and with the mixer running on low, slowly add the heavy cream in a steady stream. Mix until combined. Increase the speed to medium high continue beating until the cream is smooth, thick, and nearly double in volume.
To assemble the cake
Place one layer, cut side up, on a serving plate. Place 1 cup of the chocolate cream filling on the cake, and with a knife or offset spatula, spread it evenly over the top (if using a three layer cake, put one cup of the chocolate cream filling in between each layer). Place the second layer on top, and using the buttercream, apply a crumb coat over the cake. Chill the cake for a good half hour so the chocolate filling sets. Spread the remaining buttercream evenly on the top and sides of the cake. Sprinkle with coarse sugar if desired.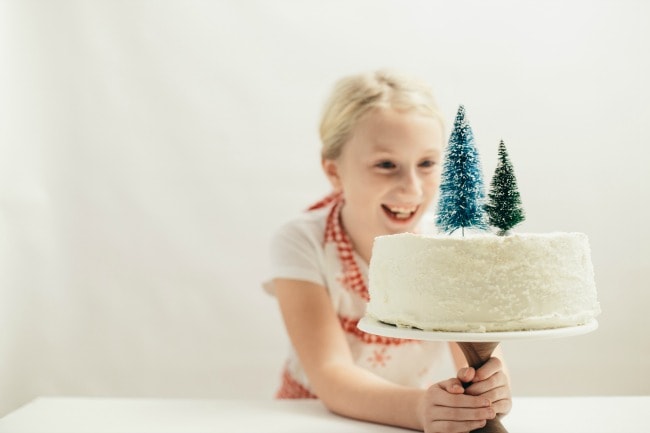 The gorgeous wood cake stand is from AHeirloom, and you can find it here.