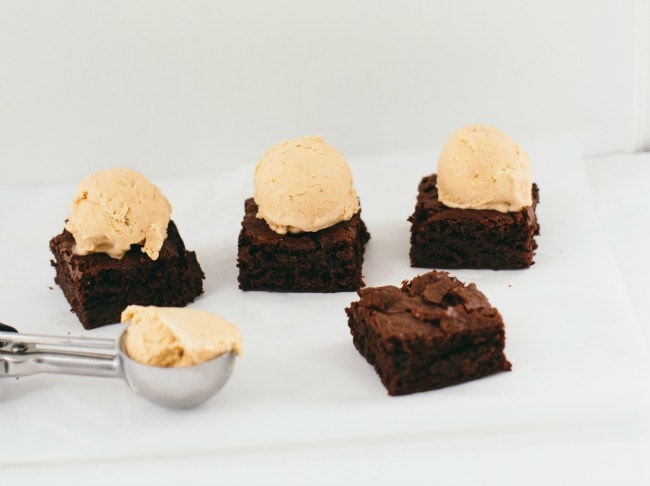 'He stood staring into the wood for a minute, then said: "What is it about the English countryside — why is the beauty so much more than visual? Why does it touch one so?"
He sounded faintly sad. Perhaps he finds beauty saddening — I do myself sometimes. Once when I was quite little I asked father why this was and he explained that it was due to our knowledge of beauty's evanescence, which reminds us that we ourselves shall die. Then he said I was probably too young to understand him; but I understood perfectly.'
-Dodie Smith, I Capture the Castle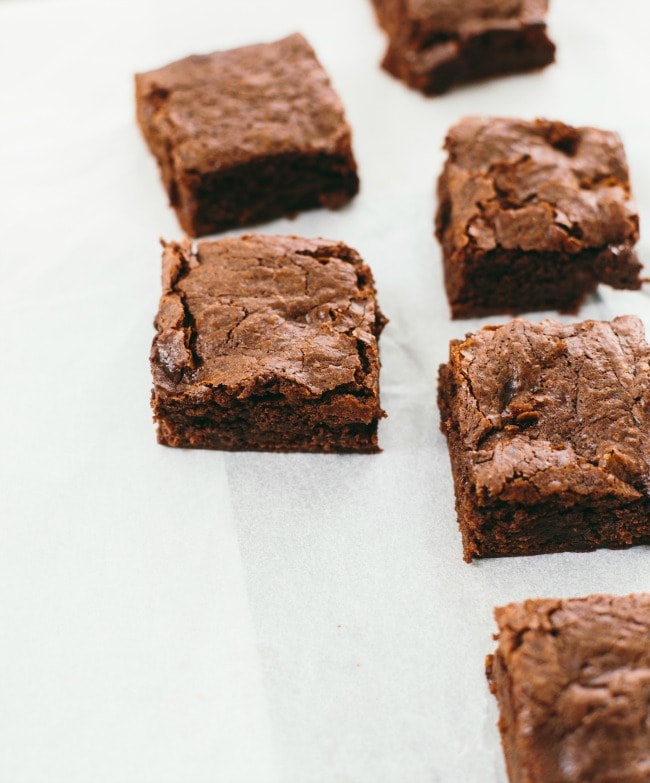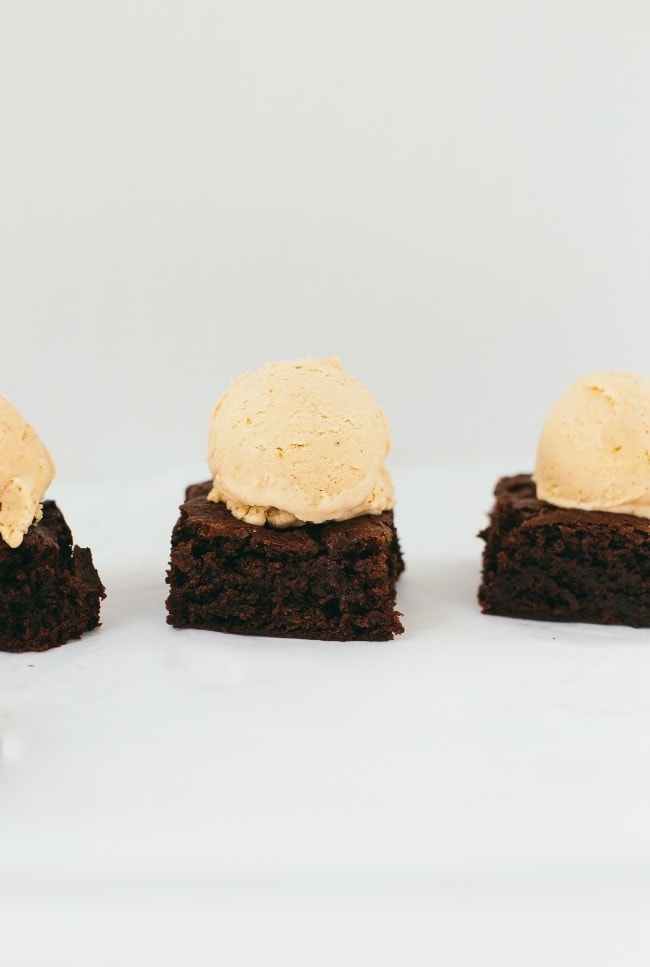 Billy Green from Wit and Vinegar just came out with cookbook called Whip it Up, and the recipe for these nutella brownies are found among its pages. If you haven't checked out Billy's blog yet, head over for good recipes and sassy conversation. "Oh, hello there. Thank you for picking up this book and flipping to this page to decide whether or not you want to buy it. Your hair looks great today, by the way. You wanna talk about food?"

It's an instant cure for the blues.
Nutella Brownies
Recipe from Whip It Up!, by Billy Green. (Hardie Grant Books, 2015)
The no-churn pumpkin ice cream can be found in this post here.
I added 6 ounces | 170 grams chopped bittersweet chocolate to the brownies. Serves at least 6
½ cup | 125 grams unsalted butter
½ cup | 155 grams Nutella
3 ½ oz | 100 grams good-quality dark chocolate (at least 60%), chopped
1/3 cup | 80 grams white granulated sugar
¼ teaspoon coarse kosher salt
1 teaspoon pure vanilla extract
2 large eggs
½ cup | 60 grams all-purpose flour
Preheat your oven to 180°C (350°F/Gas 4) and grease a 8×8 inch square pan (or 25 cm | 10-inch loose-bottomed tart tin).
In a medium saucepan, melt down the butter and Nutella. Remove from the heat and add the chocolate, letting it sit for a minute or so to melt from the residual heat. Then whisk it all together to make a beautiful glossy mess that you probably want to bathe in.
Add in the sugar, salt, and vanilla extract and whisk to combine. Add the eggs one at a time, fully incorporating the first before adding the second. Carefully add the flour and mix just until the flour disappears.
Pour into the prepared pan and bake for 25–30 minutes until the top is nice and glossy and sort of crackled. It won't look 100% done when you take it out but that means not having a dry hockey puck. Let cool completely before serving and powdered sugaring to ensure the best texture and not dissolving your decoration. If you want to eat it warm, maybe with vanilla ice cream, let it cool completely after baking, then pop it in the oven for 5 minutes at 180°C (350°F/Gas 4) before serving.