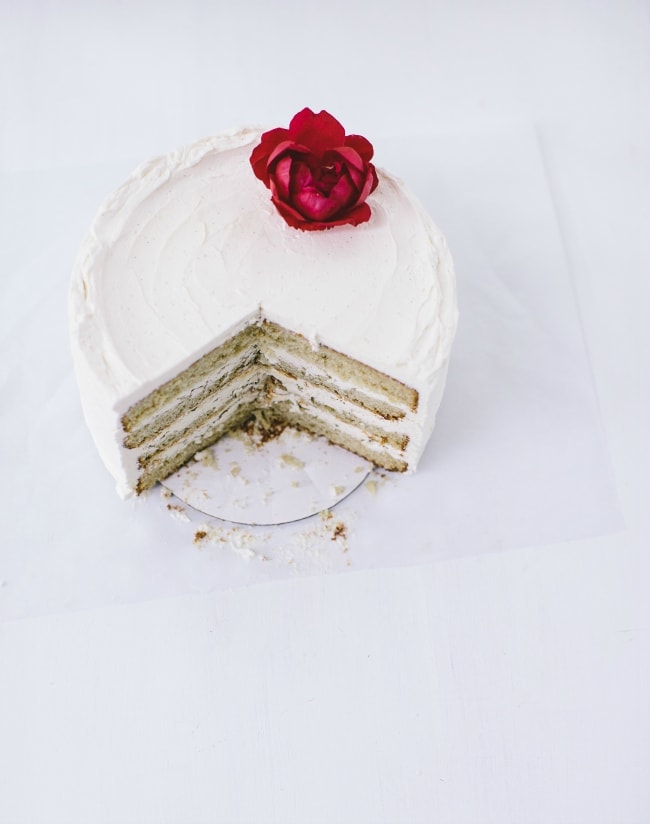 "A man who writes a story is forced to put into it the best of his knowledge and the best of his feeling. The discipline of the written word punishes both stupidity and dishonesty. A writer lives in awe of words for they can be cruel or kind, and they can change their meanings right in front of you. They pick up flavors and odors like butter in a refrigerator. Of course, there are dishonest writers who go on for a little while, but not for long, not for long…
A writer out of loneliness is trying to communicate like a distant star sending signals. He isn't telling, or teaching, or ordering. Rather, he seeks to establish a relationship with meaning, of feeling, of observing. We are lonesome animals. We spend all our lives trying to be less lonesome. And one of our ancient methods is to tell a story, begging the listener to say, and to feel, 'Yes, that's the way it is, or at least that's the way I feel it. You're not as alone as you thought.' To finish is sadness to a writer, a little death. He puts the last word down and it is done. But it isn't really done. The story goes on and leaves the writer behind, for no story is ever done." — John Steinbeck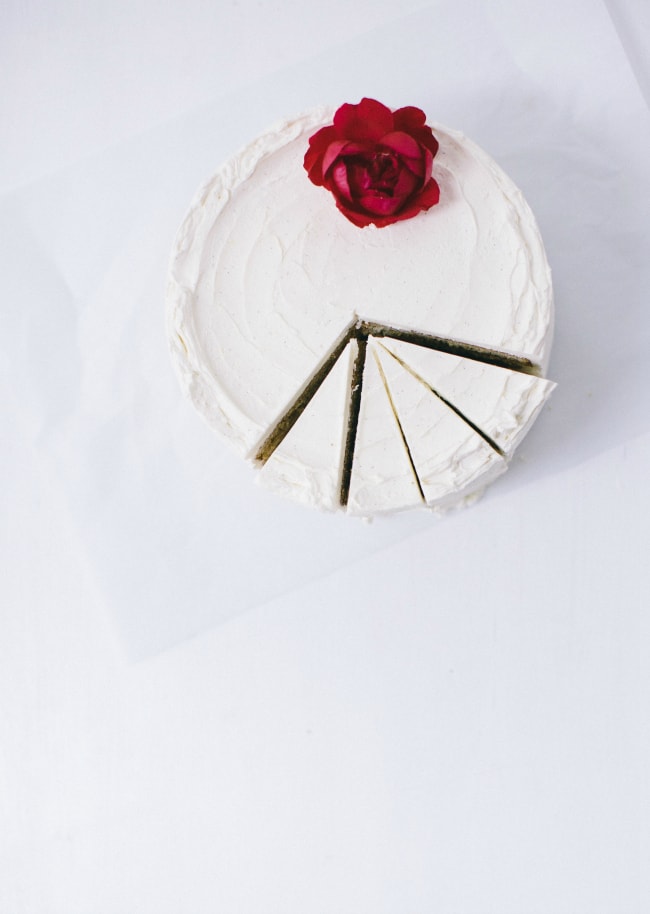 I love John Steinbeck
I'm excited to share a recipe from Alanna Taylor-Tobin's new cookbook. It's a gluten-free cookbook, so that makes this cake gluten-free as well. Made with a combination of sweet rice, oat, and millet flours, this vanilla cake base has a neutral taste, but more texture than all-purpose flour. I thought it was great. I've been impressed with everything I've made so far from the book: the buckwheat double chocolate cookies were so.good. with a hint of orange and intense chocolate flavor, and the vanilla chiffon cake was perfect for snacking. I made it with corn flour instead of millet, and loved the flavor of the vanilla and corn together. Even if you are not eating totally gluten-free, this book is full of inspiration.
(Unrelated, but awesome: Emile Henry has a great giveaway going on right over here. You can win an Emile Henry Bread Cloche, a Duralex USA glass bowl, a Rosle USA Kitchen Scale, a Lekue Baking Mat, a Shun Sora Bread Knife, and a bag of King Arthur All Purpose Flour all in one big package. So many good things. I have the bread cloche and use it all the time at home.)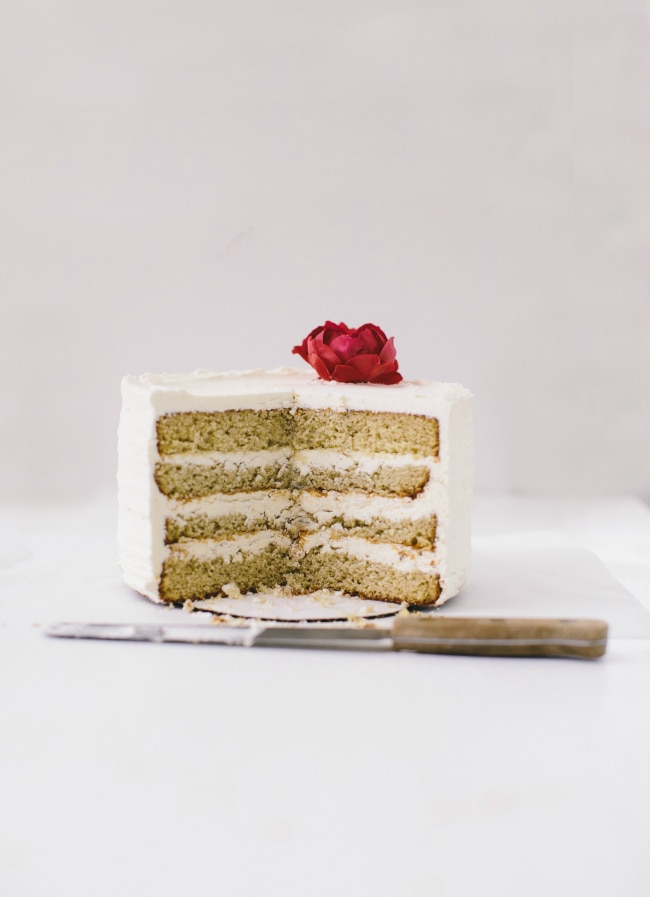 Vanilla-Bourbon Cake
Adapted from Alternative Baker by Alanna Taylor-Tobin
This vanilla bourbon cake is gluten-free, so it won't have quite the same texture and taste as a butter cake made with all-purpose flour. I thought it was delicious, and my kids gobbled up their slices immediately, which is always a good sign. I doubled the cake recipe in order to get a tall layer cake, and the buttercream recipe my go-to recipe, inspired by a vanilla-bourbon frosting recipe from the book. If you use regular rice flour in place of the sweet rice flour, the texture will be much more brittle.
Cake
16 tablespoons (226g | 2 sticks) unsalted butter, at room temperature
1 1/2 cups (300g) granulated sugar
4 large eggs, at room temperature
1 1/2 cup (210g) sweet white rice flour
1 cup (100g) gluten-free oat flour
3/4 cup (90g) millet flour
1 tablespoon baking powder
1 teaspoon baking soda
1 teaspoon salt
1 cup buttermilk
2 teaspoons vanilla extract
Vanilla-Bourbon Buttercream
2 cups (452g | 4 sticks) unsalted butter, room temperature
Seeds from 1 vanilla bean
1 tablespoon vanilla extract
1-2 tablespoons bourbon
Pinch salt
4 cups (452g) confectioner's sugar
For the cake
Adjust an oven rack to the middle position and preheat the oven to 325F. Grease two 8-inch round cake pans with 2-inch sides and line the bottom with a round of parchment paper cut to fit.
In a medium bowl, sift together the sweet rice, oat, and millet flours with the baking powder, baking soda, and salt.
In the bowl of stand mixer fitted with a paddle, beat the butter on medium for one minute. Add the sugar and beat together on medium speed until light and fluffy, 2-3 minutes. Add the eggs one at a time, beating well after each addition, and scraping down the sides of the bowl as needed.
Add half of the flour mixture to the butter mixture and beat on low speed until just combined. Beat in the buttermilk and vanilla, mixing until just combined, then beat in the remaining flour mixture, beating until well combined, scraping down the sides once or twice. Remove the bowl from the mixer and stir with a spatula to make sure the batter is completely combined. Divide the batter evenly into the prepared pans and spread into an even layer. Bake the cake until the top springs back to the touch and a toothpick inserted into the center comes out clean or with a few moist crumbs, 35-45 minutes. Remove from the oven and let cool completely, 1-2 hours.
For the buttercream
In the bowl of a standing mixer fitted with a paddle, beat the butter until creamy. Scrape down the sides and add the vanilla bean seeds, vanilla, bourbon, and salt. Mix on low until combined, and then beat the ingredients together for a minute. Turn the mixer back to low, and slowly add the powdered sugar, mixing until combined. Scrape down the sides. Increase the speed to medium-high, and then beat 6-8 minutes until light and fluffy.
To assemble
Slice each layer in half vertically to make four layers of cake. Put one layer of the cake on a serving plate and spread 1/2 cup of the frosting evenly over the top. Repeat with two more layers. Set the final layer on top cut side down, and spread the remaining frosting over the top and sides of the cake.
share