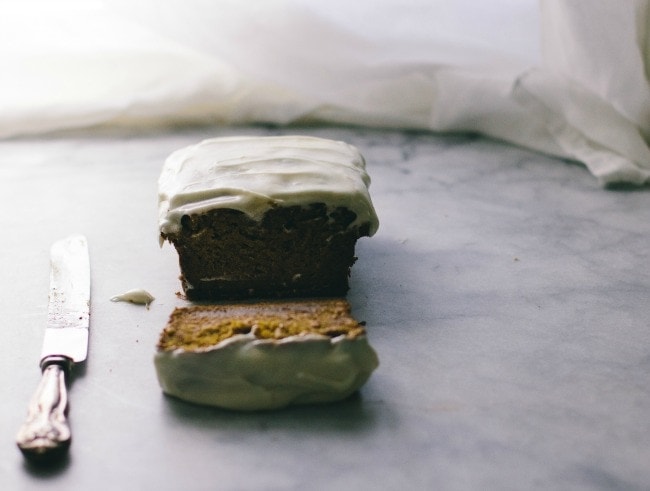 Nature's first green is gold,
Her hardest hue to hold.
Her early leaf's a flower;
But only so an hour.
Then leaf subsides to leaf.
So Eden sank to grief,
So dawn goes down to day.
Nothing gold can stay.
-Robert Frost, "Nothing Gold Can Stay"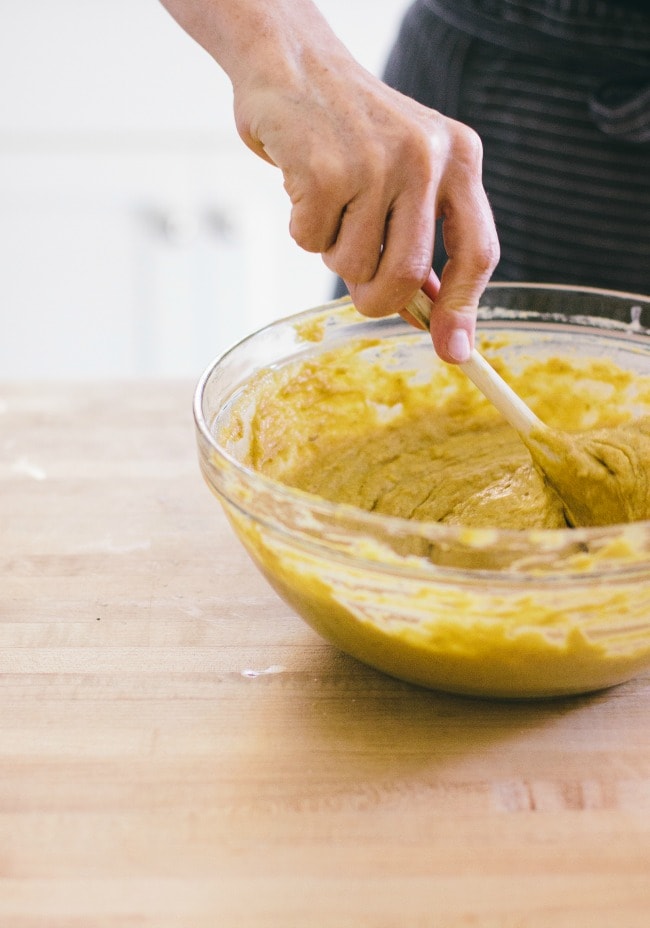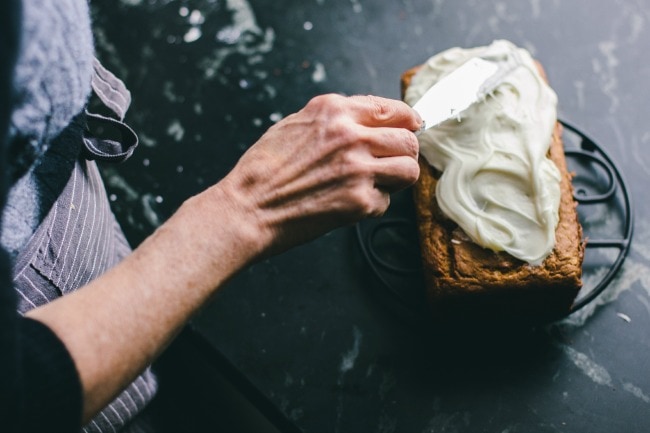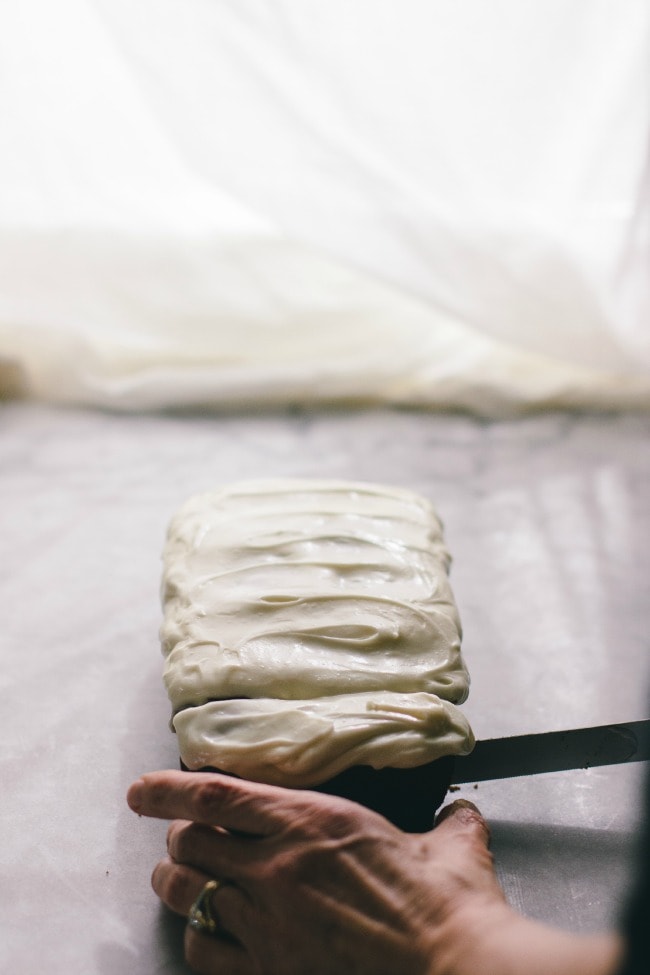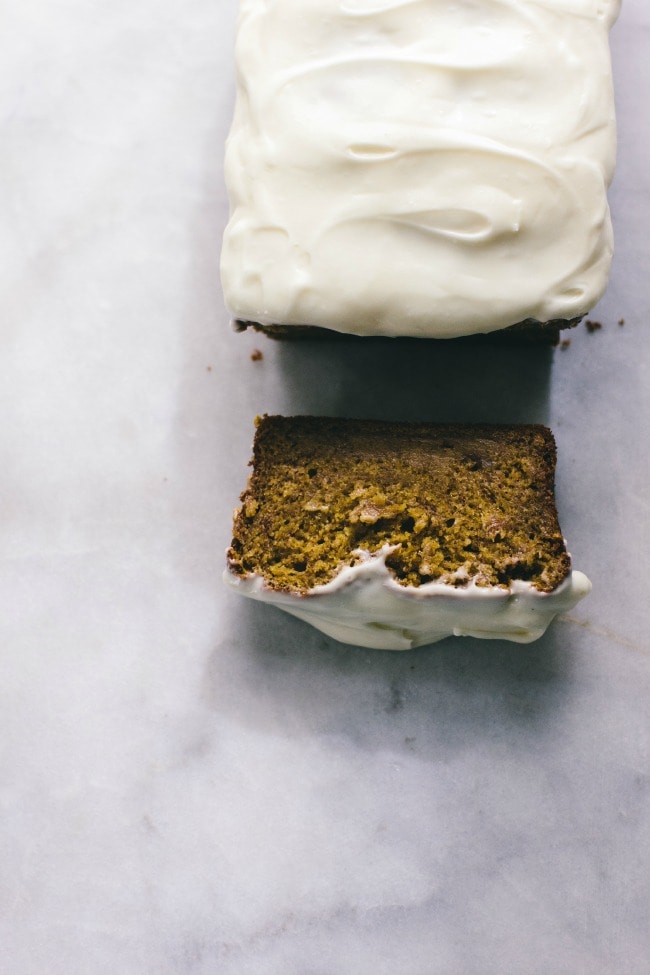 This Autumn Breakfast Bread is from Amanda Paa's new book Smitten With Squash. It's a lovely little book, celebrating that underappreciated vegetable, with knowledgeable tips and creative recipes. I'm giving away one copy of her book – leave your name and email in the comment section to enter.

Autumn Harvest Breakfast Bread
from Smitten With Squash by Amanda Kay Paa
I couldn't hunt down a red kuri squash, so I substituted canned pumpkin. This bread is extra delicious warm.
6 tablespoons (3/4 stick) unsalted butter, melted slightly and whisked to a creamy texture
1/3 cup white sugar
1/3 cup packed dark brown sugar
2 large eggs
3/4 cup red kuri squash puree (or canned pumpkin)
1 cup mashed, very ripe bananas (about 2-3 medium bananas)
2 tablespoons dark rum
1 teaspoon vanilla
1 1/2 cups plus 1 tablespoon all-purpose flour
1/4 teaspoon baking powder
1 teaspoon baking soda
1/4 teaspoon salt
2 teaspoons cinnamon
2 teaspoons freshly grated ginger
Preheat the oven to 350. Grease an 8 x 4 inch loaf pan.
In a large bowl, whisk together the butter, sugars, eggs, squash puree, bananas, rum, and vanilla. In a separte bowl, stir together the flour, baking powder, baking soda, salt, cinnamon, and ginger. Add half of the dry ingredients to wet and stir a few times. Then stir in the remaining dry ingredients until just combined and no flecks of flour remain. Spoon the batter into the prepared pan.
Bake the bread for 50-60 minutes, until a toothpick inserted in the center comes out clean (if the bread is browning but not quite finished, cover lightly with foil). Remove the bread from the oven, let cool in the pan for 8 minutes, then turn out and cool completely on a wire rack.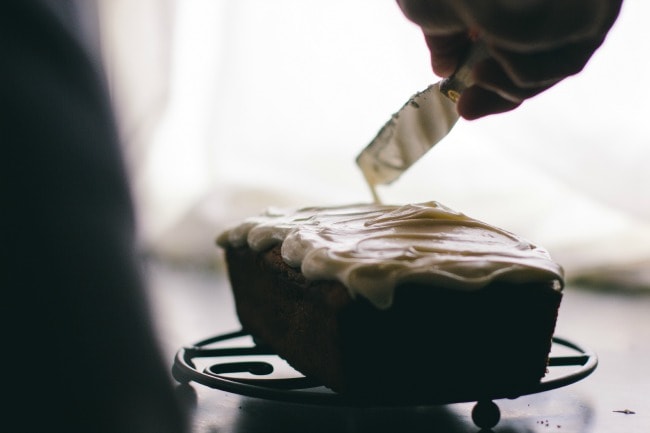 Maple Cream Cheese Icing
6 ounces cream cheese, room temperature
2 tablespoons maple syrup
1/2 teaspoon vanilla
good pinch of salt
1 1/2 cups powdered sugar
In the bowl of a standing mixer, beat the cream cheese on medium-high until light and fluffy. Scrape down the sides, and add the maple syrup, vanilla, and salt. Beat again until light and fluffy. Add the powdered sugar and mix on low until combined. Increase the speed to medium, and beat until light and fluffy.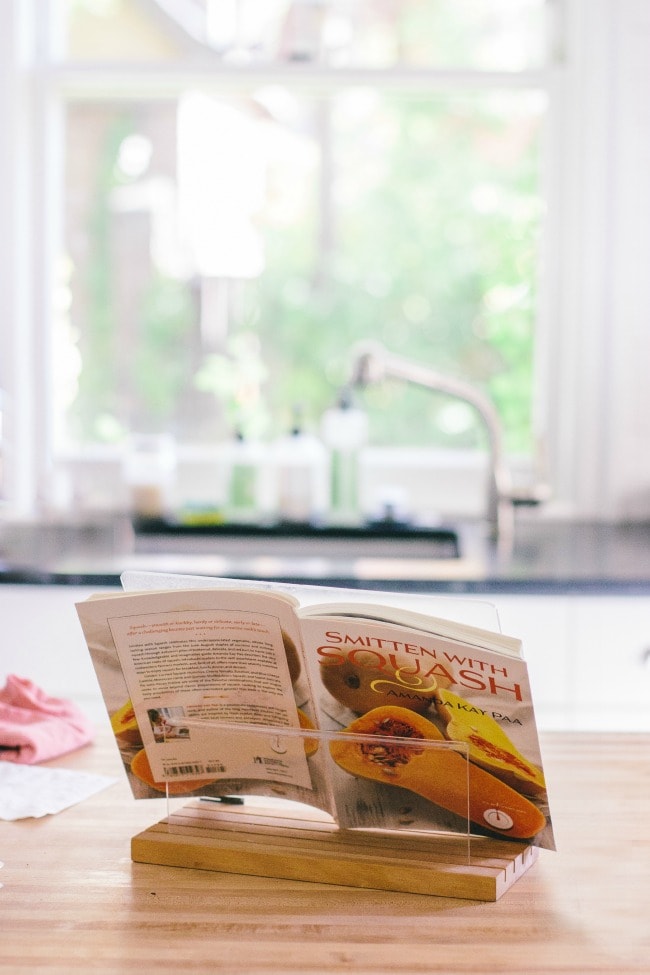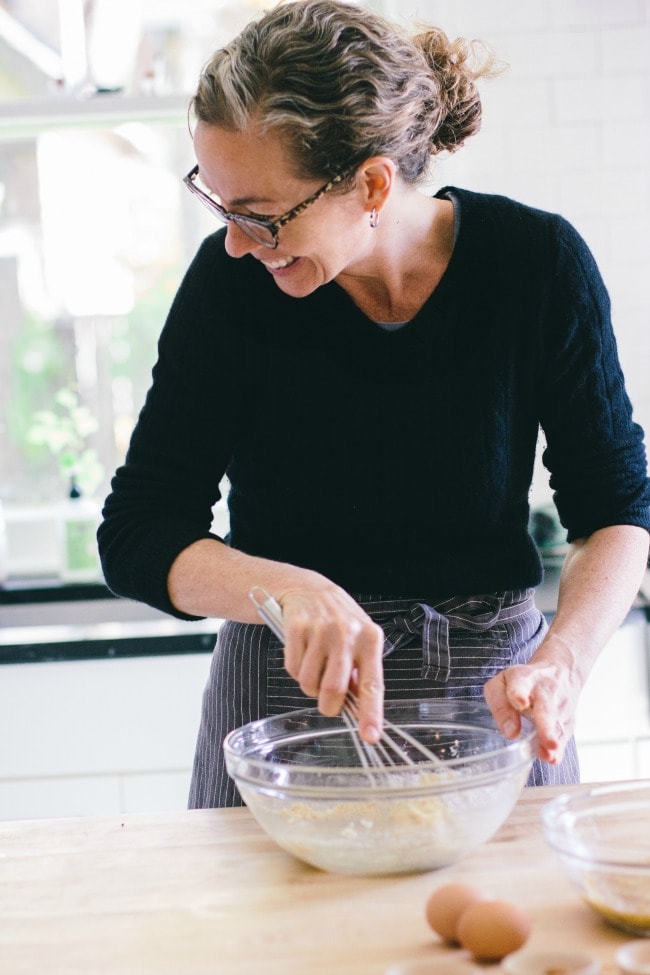 (Thanks to the lovely Zoë François for helping me with this post!)