I spent an afternoon looking through cookbooks with my daughter, and she immediately gravitated toward this s'more cake. So we made it. I used my favorite chocolate layer cake, then coated it in marshmallow-like frosting and crushed graham crackers. It was a sticky mess, as the delicate chocolate cake crumbled all over the frosting, the meringue did not streak into beautiful tall peaks as I had imagined, and then the top scorched under the broiler. I was just about to shelve the recipe when I tasted a small piece that had broken off at the edge. Instantly my mind wandered to junior high sleepovers where there was always a boxed mix and a can of frosting for midnight cake baking; summer camp nights with friends, singing around the fire and scorching our fingers while we gobbled down burnt marshmallows and melty chocolate, and that Friday afternoon in 10th grade when I started an epic cake fight in my American history class. There was confetti and smashed bits of cake covering everyone and everything and I was grounded from the car for weeks, but I never regretted throwing that first piece. In other words, this cake was amazing.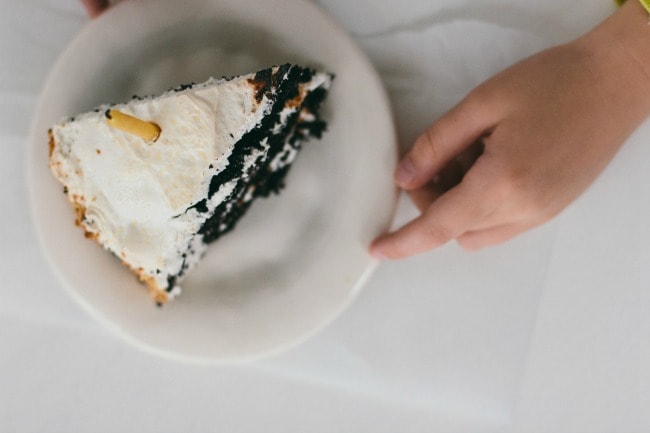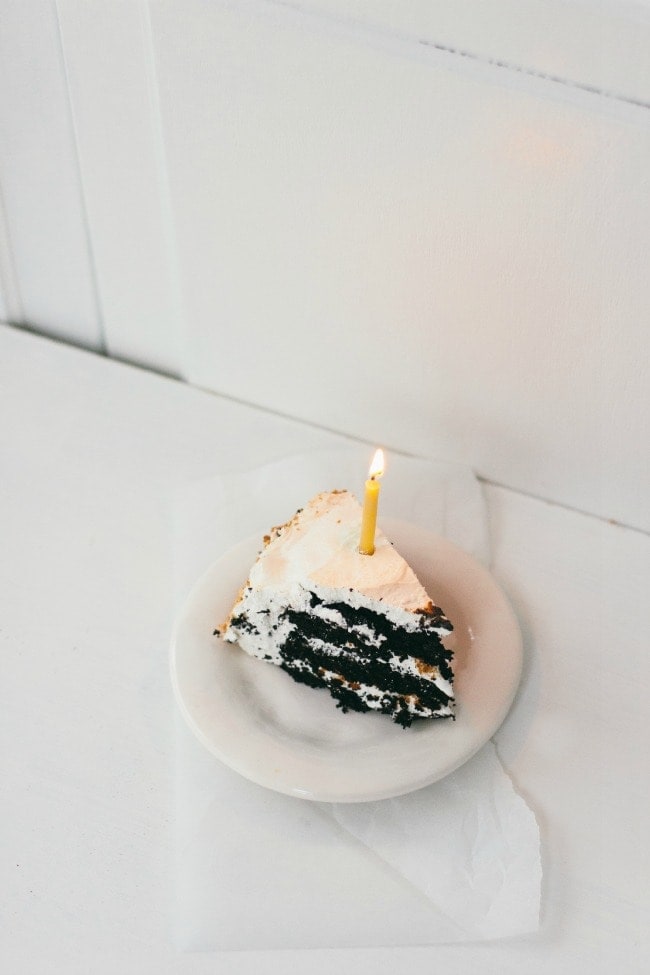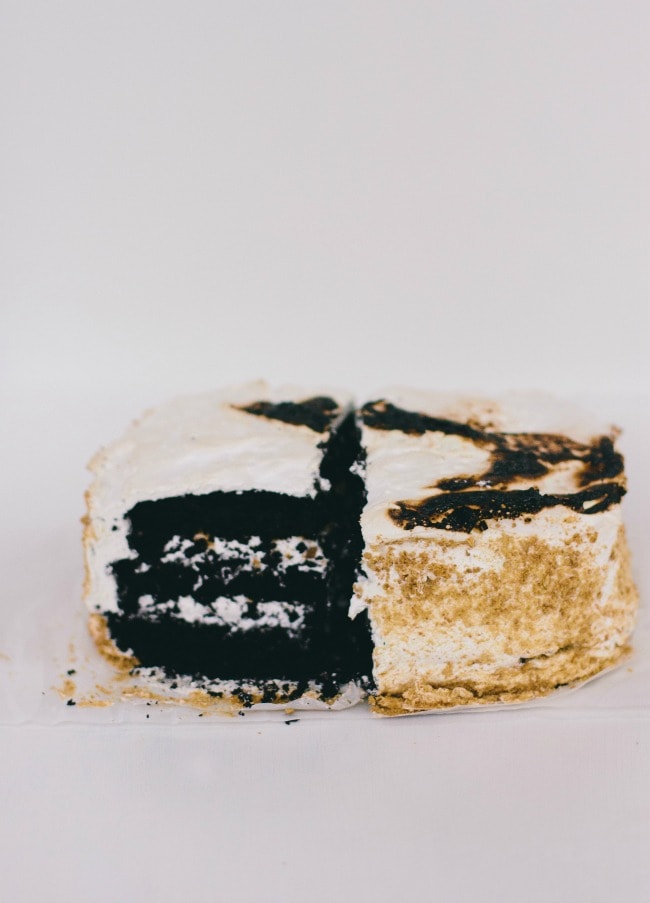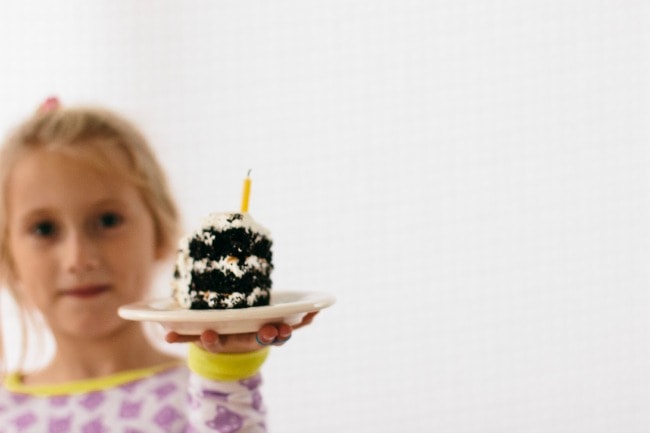 Imperfection has an important place in the kitchen. I had forgotten the beauty of hands, shirts, and dishtowels covered in frosting, lopsided cake layers, and chocolate crumbs scattered all over my counter in a delicious mess.
"Try new recipes, learn from your mistakes, be fearless and above all have fun." – Julia Child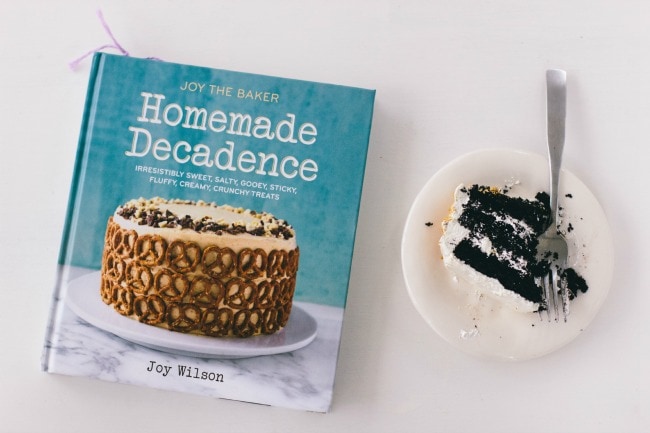 S'more Cake Recipe
from Homemade Decadence by Joy Wilson
I used The Chocolate Cake for the cake layers. It tasted delicious, but the layers are a bit delicate and a crumb coat was rather impossible here, so it turned into a bit of a chocolate mess. If you have a favorite chocolate cake recipe you can feel free to use that instead. Following Joy's instructions, I sprinkled crushed graham crackers between each frosted layer, and then gently pressed them into the sides of the cake to cover up all my chocolate crumbles stuck in the frosting.
This recipe will make about 5 cups of frosting. You must use the frosting immediately on the cake! You can toast the meringue with the flame of a kitchen torch, or in a 375 degree oven for about 4 minutes. Mine was in the oven for 10 minutes and hadn't changed colors, so I stuck it under the broiler for a few seconds, and charred the top. But I like a little char on my marshmallows when I make s'mores, so I thought it was appropriate. Also, I liked how the frosting sort of puffed up after being in the oven for a bit – it made it seem more like a toasted marshmallow.
This cake is so dang good. Really.
marshmallow meringue frosting
5 large egg whites
1/2 cup plus 2 tablespoons light corn syrup
1 3/4 cups sugar
1/4 teaspoon salt
2 teaspoons pure vanilla extract
In a large, heat-proof bowl, whisk together the egg whites, corn syrup, sugar, and salt. Put the bowl over a saucepan of simmering water, making sure that the bottom of the bowl does not touch the simmering water. Whisk the mixture as it heats and cook until the sugar dissolves, about 5 minutes.
Transfer the mixture to the bowl of an electric mixer fitted with the whisk attachment. Beat the egg whites on high speed until stiff peaks form, about 5 minutes. The mixture will be fluffy and glossy and look like melted marshmallows. It'll be sticky, too. Beat in the vanilla. Frost cake just after frosting is made.