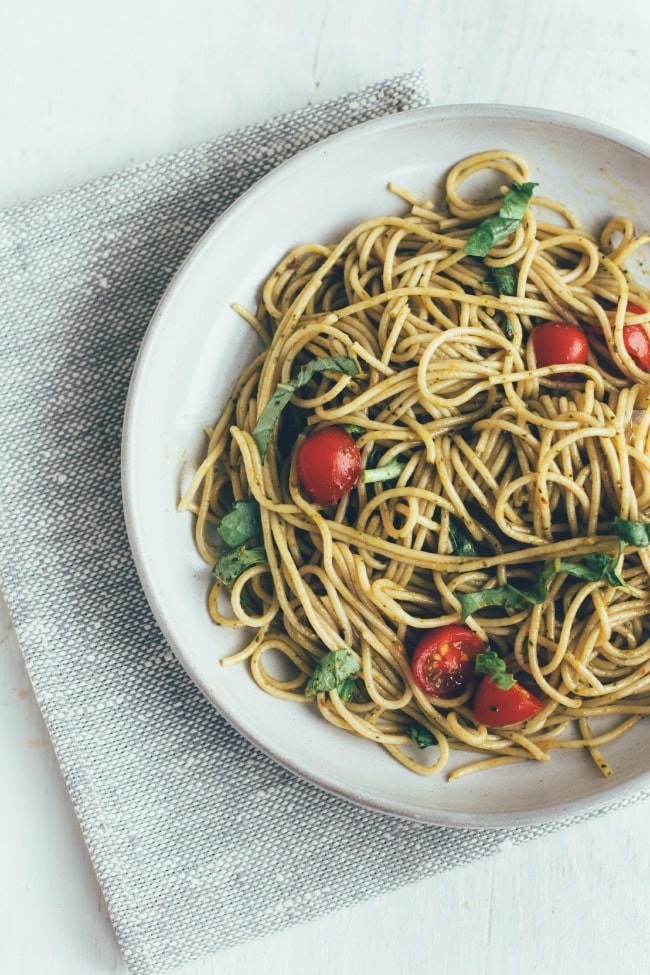 'Nothing can match the treasure of common memories, of trials endured together, of quarrels and reconciliations and generous emotions. It is idle, having planted an acorn in the morning, to expect that afternoon to sit in the shade of the oak.' – Antoine de Saint-Exupéry, Wind, Sand and Stars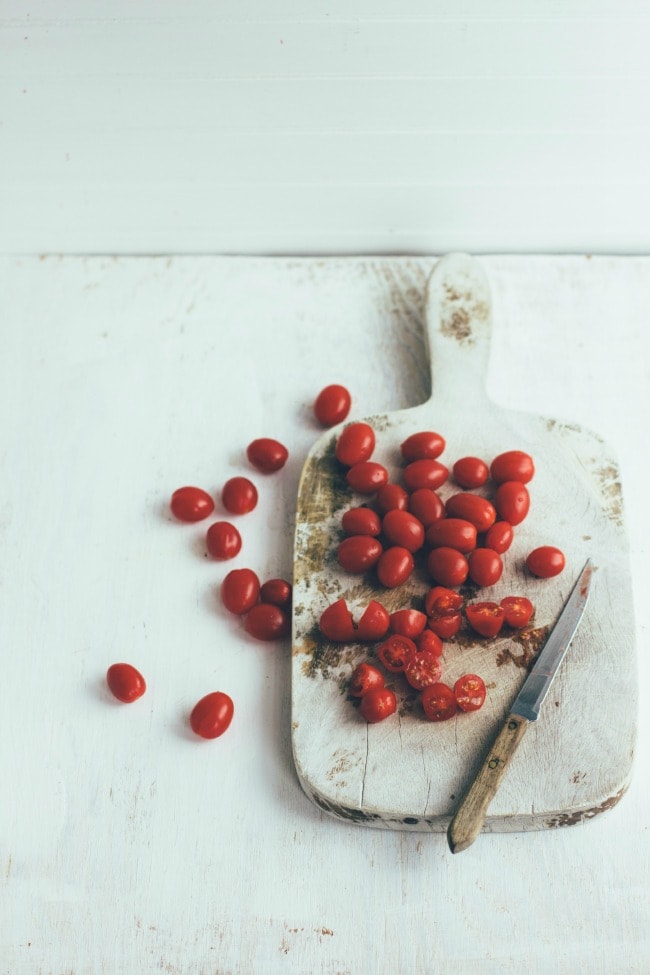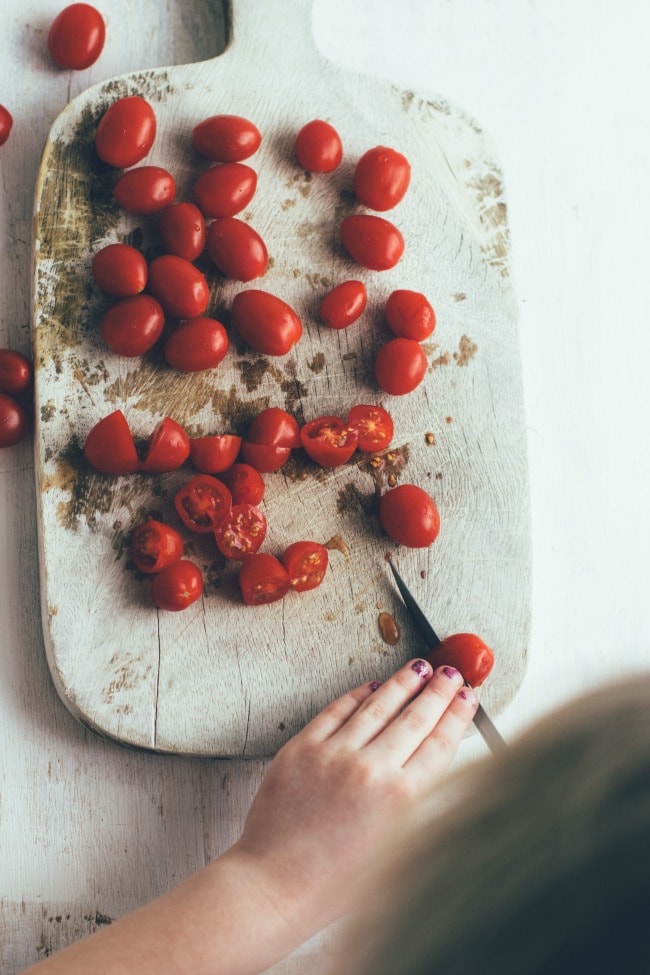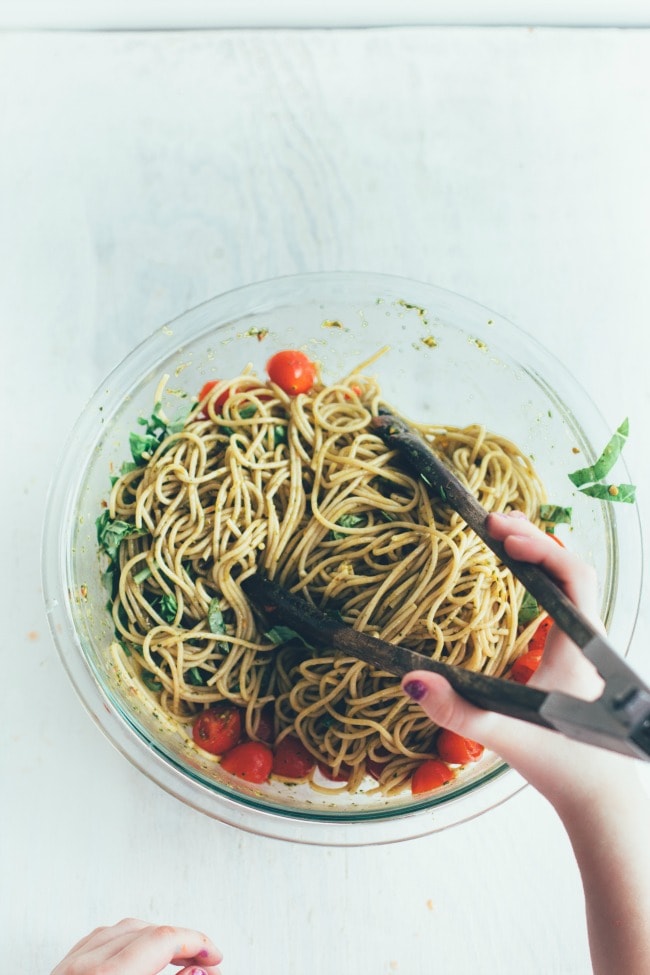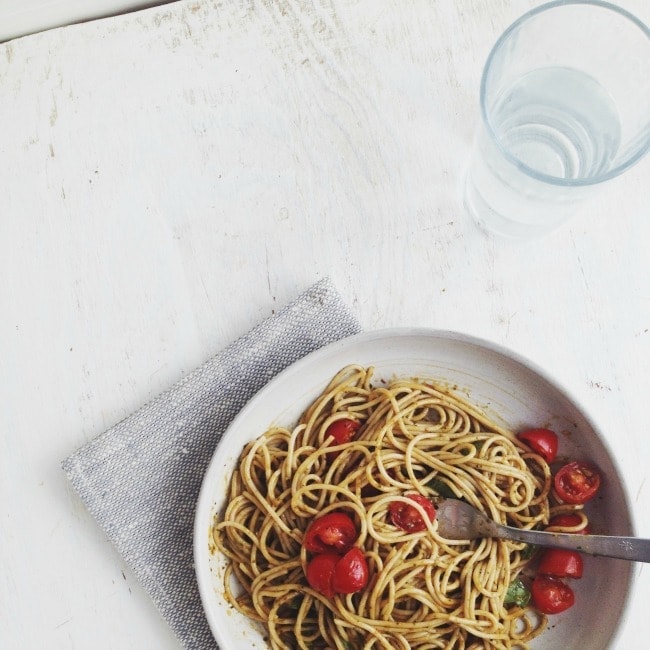 Whole Wheat Pasta with Balsamic-Basil-Spinach Dressing
adapted from the Blue Heron Coffeehouse
I like this with chopped basil leaves and grape tomatoes, but it also tastes delicious with diced red peppers, pine nuts, Parmesan, red onion, and/or black olives tossed in at the end. The dressing has a bit of a kick, which you can up a bit by adding more red pepper flakes, or take down by omitting them all together. The pasta can be served warm or cold. If you are making this a day ahead, I suggest only putting half the dressing on, and putting the other half on right before serving.
1/4 cup balsamic vinegar
1/2 cup good olive oil
1/4 teaspoon red pepper flakes (see above note)
1/8 teaspoon black pepper
1/2 teaspoon salt
1 tablespoon fresh oregano (or 1 teaspoon dried)
2 teaspoons sugar
1/4 cup chopped tomato
1/2 cup packed fresh basil, plus 1/4 cup fresh basil, chopped
1/2 cup fresh spinach
1 garlic clove, minced or pressed
1 pound whole wheat pasta, cooked
1 pint grape tomatoes
Put the balsamic vinegar, olive oil, red pepper flakes, pepper, salt, oregano, sugar, tomato, 1/2 cup basil, spinach, and garlic in a food processor [or blender] and pulse until pureed.
In a large bowl, pour the dressing over the warm pasta and toss until combined. Add 1/4 cup chopped basil leaves and grape tomatoes, and gently toss again. Serve pasta warm or cold.