'Have you been online yet?' my husband asks from the couch. It's 8:45 am, and I am searching the kitchen for breakfast. Most mornings, upon waking, I reach for my phone next to me on my nightstand, and check all the icons chirping at me like hungry baby birds. Email, Facebook, Instagram, Twitter, usually in that order. I despise the impulse, but I'm too tired to stop my arm from reaching, and its become a daily habit. Summer vacation is upon us, however, and I've set new goals for myself. Wear a small gray arm band to record my daily steps. Read books at night before bed instead of falling asleep to the internet. Eat a healthy breakfast, then go ahead and see what the world brings.
So I hadn't heard the news. 'No,' I replied. 'Something bad?'  He handed me his phone with a stony face, and I knew instantly. Another shooting. I felt the pit in my stomach, the one that has been there since Columbine, that grew into something fierce after Sandy Hook. The one that triggered my anxiety the last day of school, just two days ago, the one that made me whisper as my kids left for the day: 'Please, please, one more day. Let them come home to me.'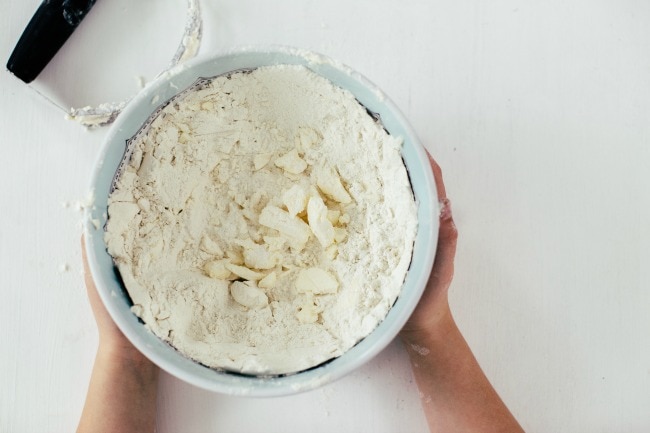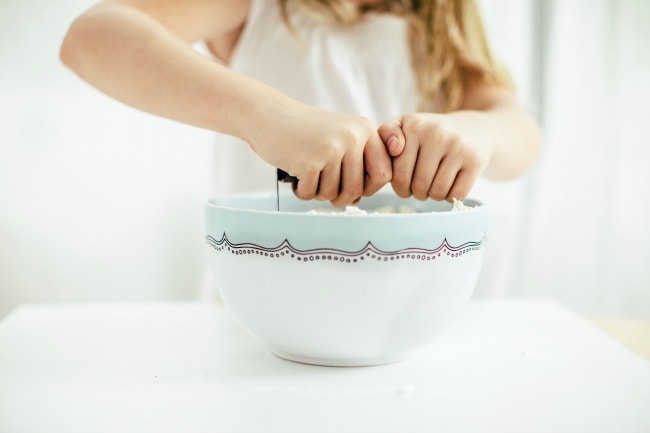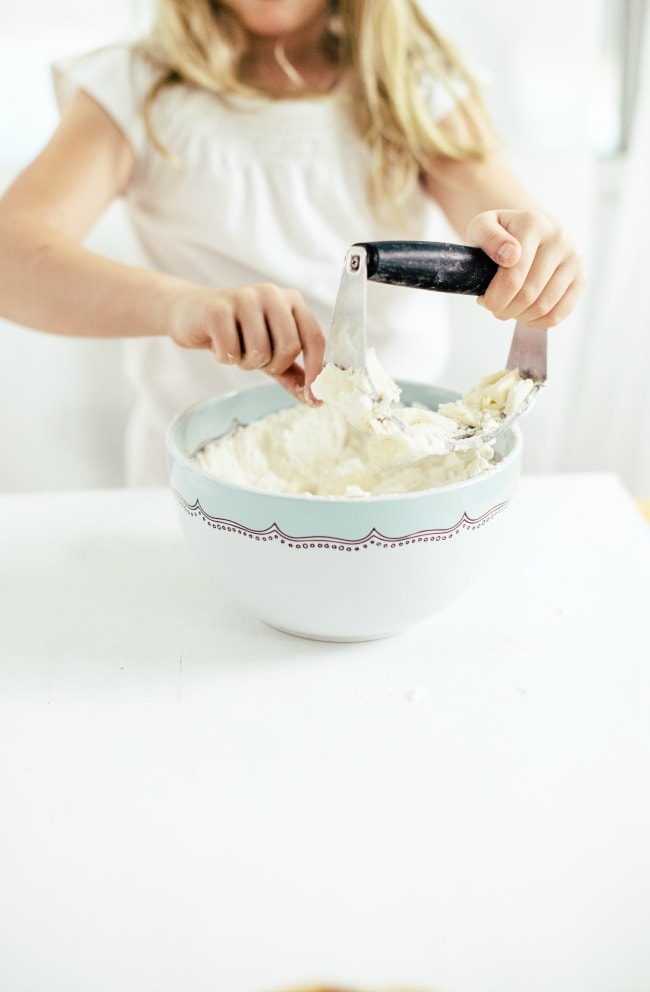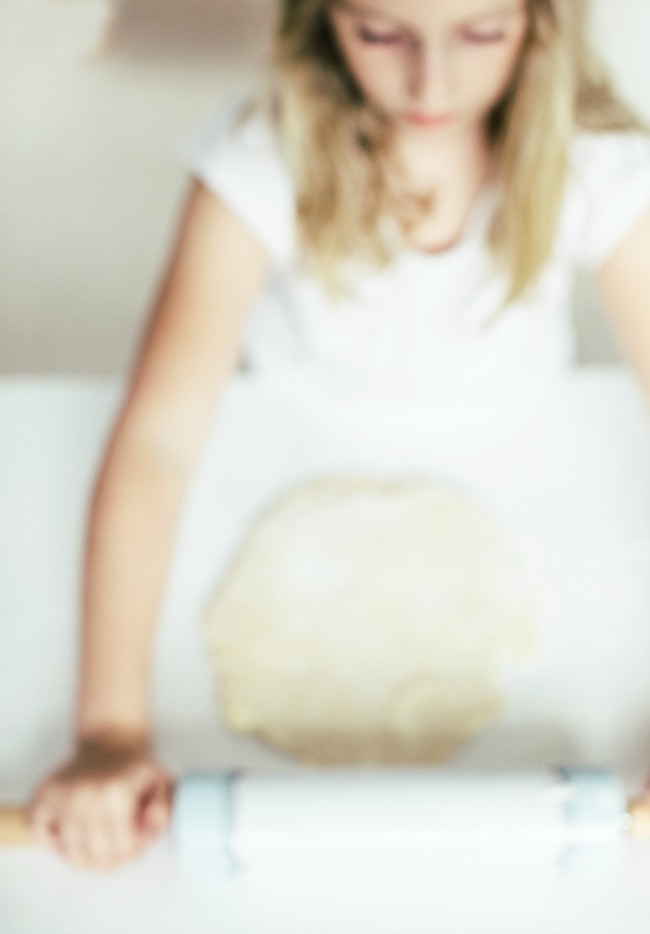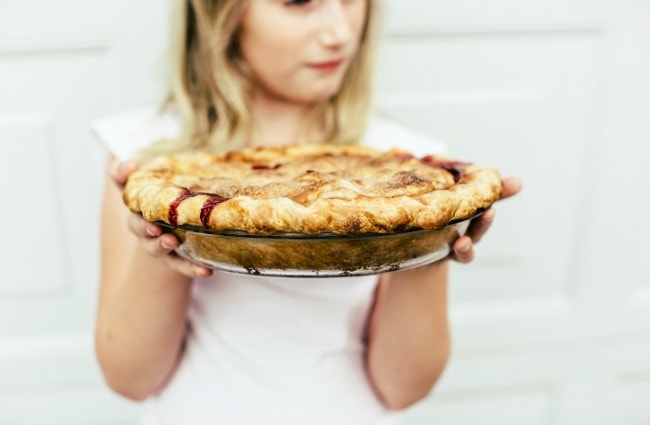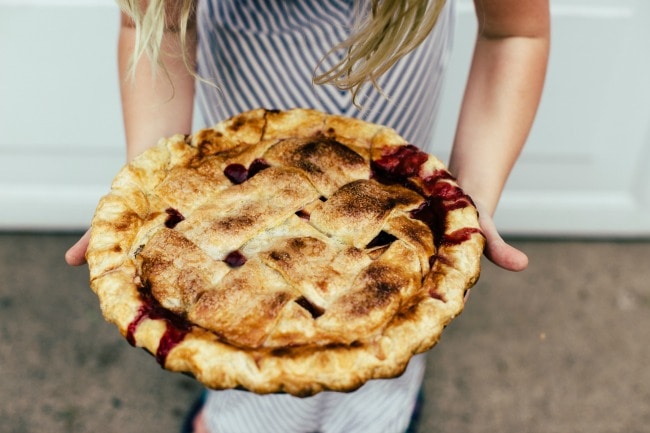 There is a church four blocks from my house. Every hour on the hour, from 9 to 9, the bells ring out. I love hearing them as I go about my day; they evoke a moment of stillness that is hard to find in the city. This morning, sitting on my back porch, the chimes began. I was safe on a couch, thinking of 50 other families weeping far away from me. I knew there were cookies buried in the freezer, and hoped binging on one would bring temporary forgetfulness. Comfort eating has always been my issue. My thoughts strayed everywhere as the butter and chocolate melted on my tongue, and I determined to hide away, shutting out the rest of the world. I could homeschool these kids. We can get chickens, and bees, and make our own food. We can tuck away, and make like Galadriel in Lothlorien.
The bells were still ringing. Sunday mornings get extra melodies, as people make their way into the church to worship together. A song I hadn't heard in years floated down to my ears, and I felt a nagging inner voice mumble something quietly. "Hide it under a bushel, no. I'm going to let it shine." This dang little light. I knew what they were getting at, but didn't want to hear it; the theme to every great classic novel I reread each summer, weeping at their endings. Munching on my cookie, I turned on my phone to ignore the call of the bells, but Anne Lamott showed up in my feed, with her words of wisdom, and there was nowhere to run.
'We're at the beginning of human and personal evolution. Whole parts of the world don't even think women are people. So after an appropriate time of being stunned, in despair, we show up…[w]e do the next right thing. We buy or cook a bunch of food for the local homeless. We return phone calls, library books, smiles. We make eye contact with others, and we go to the market and flirt with old or scary unusual people who seem lonely. This is a blessed sacrament. Father Tom Weston taught me decades ago that in the face of human tragedy, we go around the neighborhood and pick up litter, even though there will be more tomorrow. It is another blessed sacrament. We take the action and the insight will follow: that we are basically powerless, but we are not helpless.'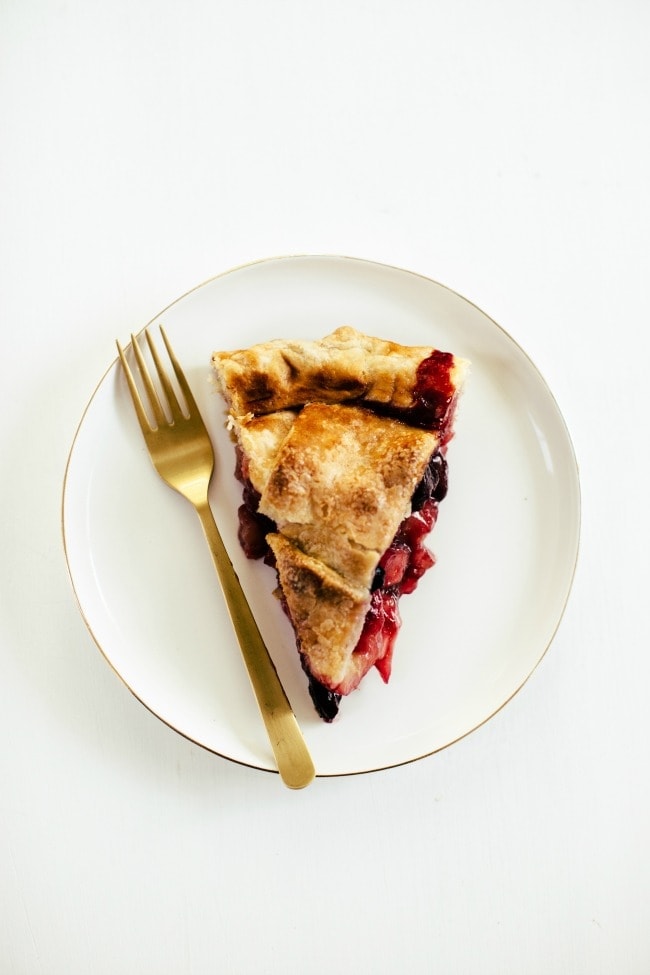 I find myself at this crossroad every time, anxiety and fear fighting basic human kindness. The crimes and horror of planet Earth are out of my control (which is completely maddening) but I can wake up each morning and put one foot in front of the other, and reach out two hands to those that cross my path. I can pay it forward with simple acts. I can check on my elderly neighbor, I can pick up litter, I can bring pie to hurting friends. I can let that dang little light shine, and teach my kids to do the same. It's almost nothing up against the growing darkness, just a flicker, but it's all I have, and it's everything.
'I have no answers but know one last thing that is true: More will be revealed. Things are much wilder, weirder, richer, more insane, awful, beautiful, and more profound than I am comfortable with. The paradox is that in the reality of this, we discover that in the smallest moments of amazement, at our own crabby stamina, at kindness, even to strange lonely people who worry us, and gentle attention, at weeping willows turning from green to gold to red, and amazement, we will be saved.' (Both quotes from Anne Lamott.)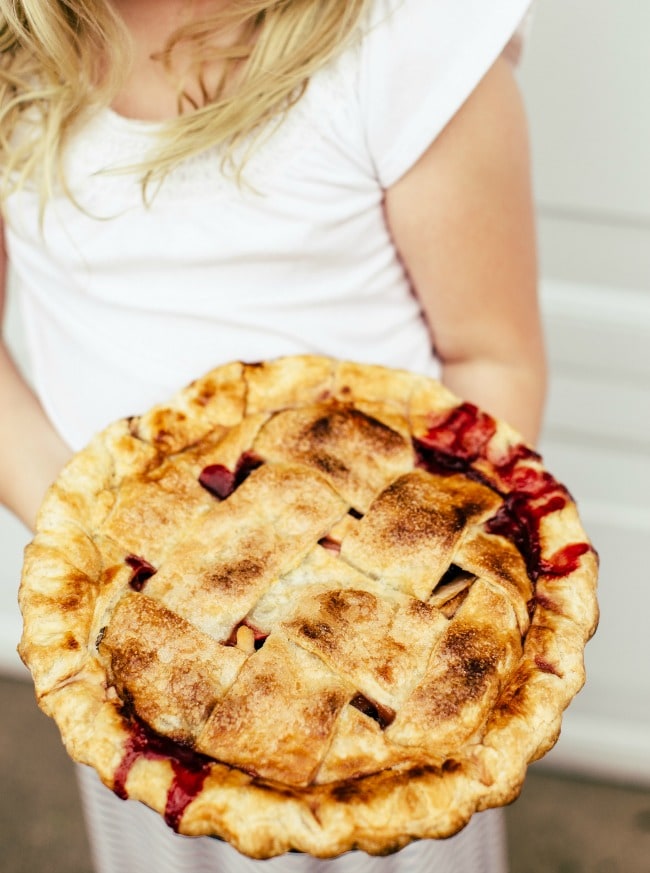 Peach apple cherry pie seems so trivial today, but sometimes the act of preparing something beautiful and delicious is incredibly comforting, even when we're worlds away from those in pain. You can eat a slice, and then share with your neighbors, along with a kind word and a scoop of ice cream, if desired.
Peach Apple Cherry Pie Recipe
When researching pie-making for my book, I fell in love with Rose Levy Beranbaum's method of letting the fruit filling sit in sugar, then straining the leaked juices and boiling them down before adding them to the pie. It was a method I first stumbled upon over at Seven Spoons, and now I swear by.
1 double crust pie recipe (your favorite will work just fine. I'm going to point you to Martha's Pate Sucree for a sweeter crust, and Yossy's Rye Crust for a less-sweet crust.)
3 cups | 480g peeled and sliced white peaches, sliced into 1-inch pieces (5-6 peaches)
3 cups | 380g peeled and sliced Gala apples, sliced into 1/4-inch pieces (5-6 apples)
3 cups | 340g pitted sweet cherries
1 tablespoon lemon juice
1/2 cup (99g) granulated sugar
1/4 teaspoon salt
1/4 cup (28g) cornstarch
1 teaspoon pure vanilla extract
1 1/2 tablespoon unsalted butter
1 tablespoon peach or cherry liqueur (peach schnapps or kirsch is nice here)
egg wash (1 egg, 1 tablespoon water, and a pinch of salt whisked together)
Combine the peaches, apple, cherries, lemon juice, sugar, and salt in a large bowl. Let sit for 1 hour at room temperature. Strain the sugary juice from the fruit into a medium saucepan (you should have at least ½ cup of juice). Return the fruit to the large bowl.
While the fruit is macerating, take your pie crust out of the refrigerator and let come to room temperature. Simmer the fruit juice over medium heat until reduced to a scant ½ cup, 5 to 6 minutes, shaking the pan occasionally to stir. Remove from the heat and whisk in the butter. Add the vanilla and liqueur if using, and stir gently. Set aside to cool slightly.
Sprinkle the cornstarch over the fruit and toss to coat. Pour the slightly cooled fruit juice mixture over the fruit and stir gently.
To Assemble and Bake
Lightly flour a work surface and roll out one piece of the dough into a 12-inch circle about ¼ inch thick and place it into a 9-inch pie plate. Place the plate in the fridge and let chill while you roll out the second piece of dough. On a lightly floured work surface, roll out the second piece of dough into a 12-inch circle about ¼ thick. Set aside.
Fill the prepared pie shell with the peach-apple mixture. Top with the second crust. Trim the dough overhangs to 1-inch past the lip of the pie plate. Pinch the dough together, and tuck it under itself so it's resting on the edge of the pie plate. Crimp the edges of the dough and cut at least 4 vents in the top, each about 2 inches long. Place the pie plate in the freezer for about 20 minutes while the oven is preheating. The crust should be nice and firm before you bake it.
Adjust an oven rack to the lowest position. Preheat oven to 425°F. Place a baking sheet on the oven rack (the preheated baking sheet helps crisp the bottom of the pie crust and catches any leaks and drips).
When ready to bake, brush the top of the pie with egg wash and sprinkle with 1 or 2 tablespoons of granulated sugar. Put the pie plate on the preheated baking sheet and bake 25 minutes. Reduce the oven to 375ºF and bake 40 to 50 minutes, until the crust is deep golden brown and the juices bubble.
Transfer the pie plate to a wire rack and let cool at least 4 hours before serving.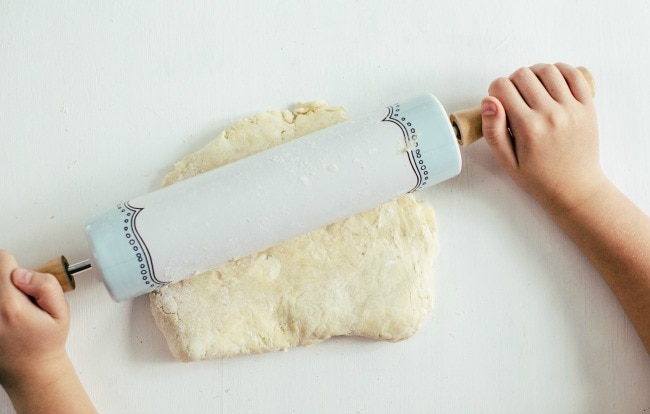 The bowls and rolling pin pictured here are from Martha Stewarts's Whim collection, and were sent to me to use. You can find them exclusively at Macy's.