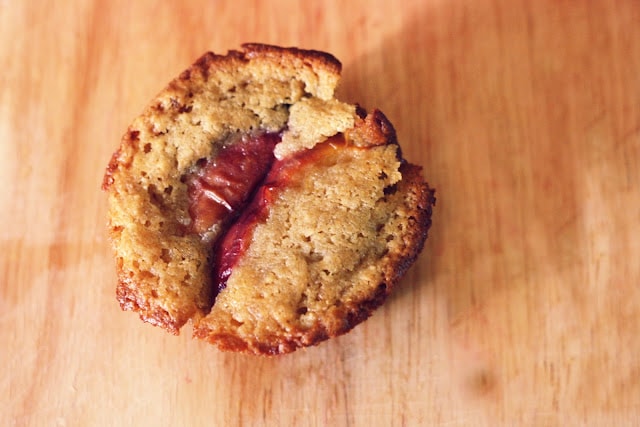 This is another recipe from Kim Boyce's 'Good To The Grain' cookbook that I've been enamored with. I had some friends coming over and happened to have all the ingredients on hand, so muffins were made. I've never been that interested in whole wheat muffins – they are usually too dry and dense. But I had a feeling I could trust Ms. Boyce with this one. I'm glad I listened to my gut.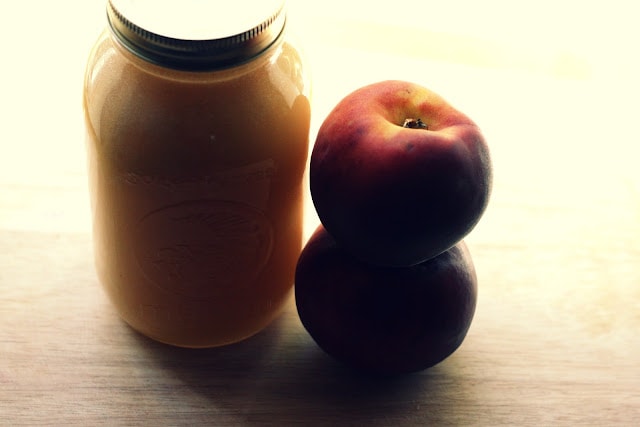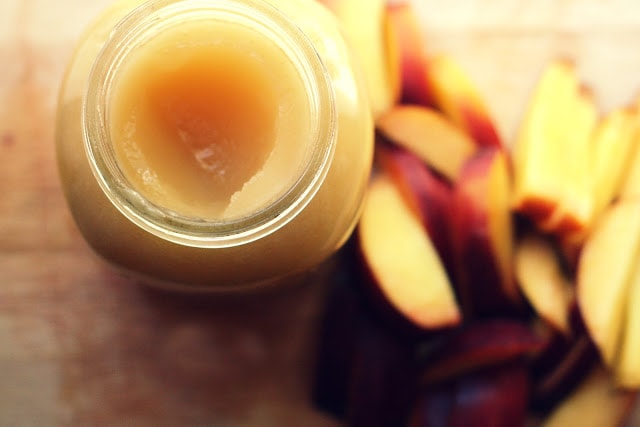 As you probably guessed, these muffins are delicious. I've always been a fan of the ginger-and-peach-combination, and the addition of oat flour and whole wheat flour make for a very tasty treat. They are a little more effort than your basic muffin recipe, but I promise you won't mind that once you've taste the honey-ginger topping that soaks over the fresh, sauteed peaches.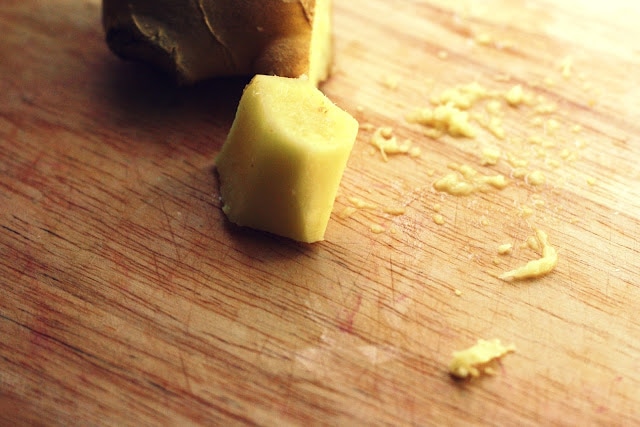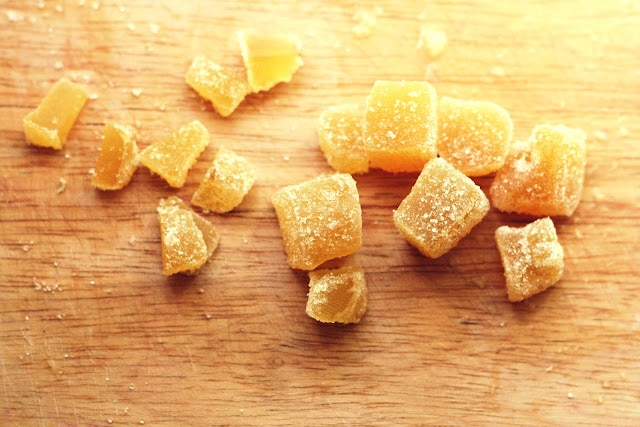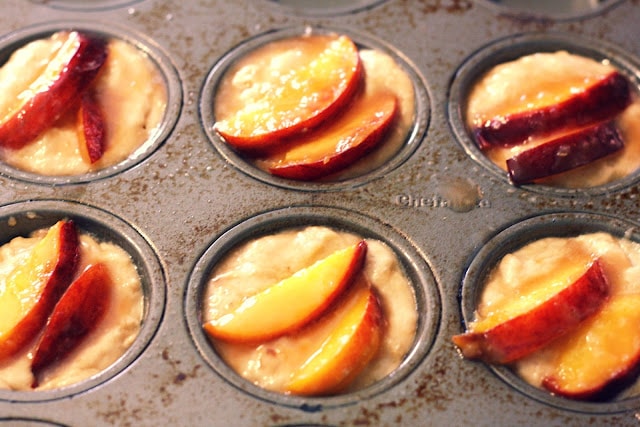 I would almost call this a perfect muffin: the balance of flavors, the amount of fruit, the not-too-sweet topping make for a spectacular breakfast.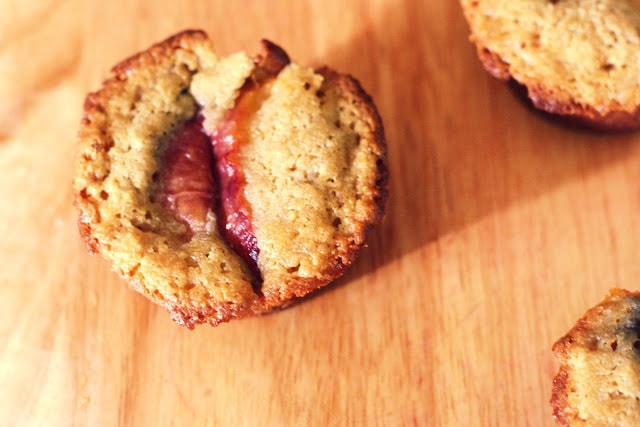 Ginger Peach Muffins
Kim Boyce 'Good To The Grain'
2 T. + 1 t. fresh ginger, grated
peach topping
1 large or 2 small peaches, ripe but firm
1 T. unsalted butter
1 T. honey
dry mix
1 c. oat flour
3/4 c. all-purpose flour
1/2 c. whole-wheat flour
1/4 c. sugar
1/4 c. brown sugar
1 t. baking powder
1 t. baking soda
3/4 t. salt
wet mix
3/4 stick (3 oz.) unsalted butter, melted & cooled
3/4 c. whole milk
1/2 c. sour cream
1 egg
3 T. crystallized ginger, finely chopped
Preheat oven to 350.  Butter 9 cups of two muffin tins, so that only every other cup is buttered. Grate the ginger into a large bowl; some will be used for the topping & some for the batter.
For the topping, slice the peaches about 1/4? thick; set aside. Put the butter, honey, and 1 t. of the grated ginger in a medium-size skillet. Melt the mixture over medium heat, stirring to combine. Cook until the syrup begins to bubble, about 2 minutes. Add the sliced peaches, coating them with the syrup; set aside.
Combine the dry ingredients in a large bowl. Add the wet ingredients to the bowl with the grated ginger and whisk until thoroughly combined. Pour the wet ingredients into the dry ingredients and gently combine.
Scoop the batter into the prepared muffin cups. Fill each muffin cup so that it is slightly rounded over the top. Lay one slice of peach over each muffin, tucking a second slice over the first one and partway into the batter.  Bake for 25 minutes, rotating the pans half way through baking. Cool in the pans for five minutes before turning them upside down to remove muffins.