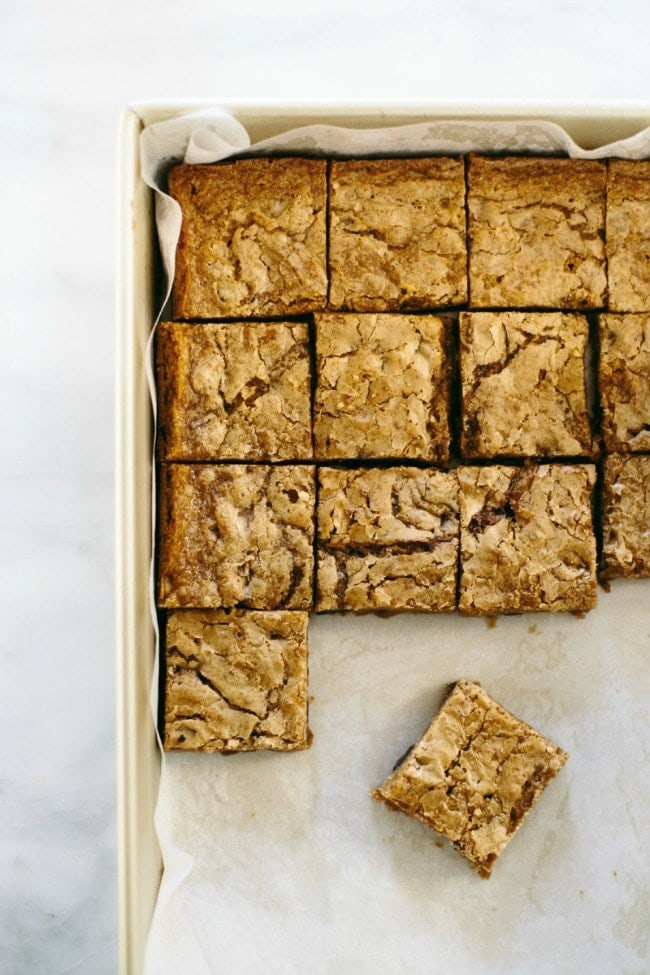 Dear Reader,
I feel that you and I have come to a place in our relationship where I need to tell you something, and that it's time for us to go a little deeper. It may be no surprise; perhaps you've picked up hints and started to figure things out.
But if you haven't, I'm worried this confession may not be what you expected. Or wanted. So I'm just going to come out and say it: I've read Lord of the Rings almost more times than I have fingers or toes. (Are you moving your hand to the mouse pad? Are you trying to get off this page? I am hoping our relationship is strong enough to handle this.)
It may be weird, or geeky, or both, that I reread these three treasured books twice a year*, and that the long, terrible-but-beautiful march of the hobbits has resonated so much with me, much more than any other book ever has.
I find comfort, and insight, and identity in a journey that costs something, brings maturity through pain, and ends on a bittersweet note. I find the human experience captured so beautifully in this there-and-back-again tale, and any burden or trouble I carry into the pages with me somehow becomes lighter in Tolkien's storytelling.
There are times when comfort and familiarity are so important, where vices are needed to just get us through, to keep us connected to something in difficult times. Reading well-loved books and days filled with baking is where I find solace and some grounding in my soul.
These blond brownies have been with me even longer than Middle Earth has; peeking out of every bake case I have stocked, gracing my kitchen table at birthday parties and baby dedications, bringing relief after long hours on my feet, and soothing tears at funeral luncheons. And they just might be with me that one day I follow Samwise towards the Great Sea, in hopes they will help to get me to white shores and a swift sunrise.**
So, here is a reminder that we all have things that are dear to us (our adult security blanket of choice, if you will), things that get us through the rough patches and dark shadows.
I may have taken a nerdier route to make it through the night, but I've never been ashamed of it. Hopefully my admissions show you just how much I care for you, and my wish is that there is something to comfort you in this confusing world, too.
Love Always,
Sarah

*Just a couple things. First, I haven't reread these books twice a year every single year of my reading life, but most years since my 24th birthday. I always read The Fellowship of the Ring in the Fall, and sometimes stop there (it's my favorite of all the books). SECOND. While I am obsessed with the books, I have a very different opinion of the movies.
If I get into that whole conversation, you will really be convinced I am a super nerd, so I'll just say that although the movies by themselves are fine and well done, I am appalled at many changes made to the characters and story. And, when Ben Wyatt told Tom on Parks and Recreation that he wasn't a fan of Peter Jackson's interpretation of Lord of the Rings, I backed the scene up and watched it again. If you haven't read the books, I highly recommend doing so.
**This description of 'white shores' and 'swift sunrise' is from the last sentence of 'The Return of The King'.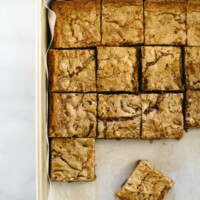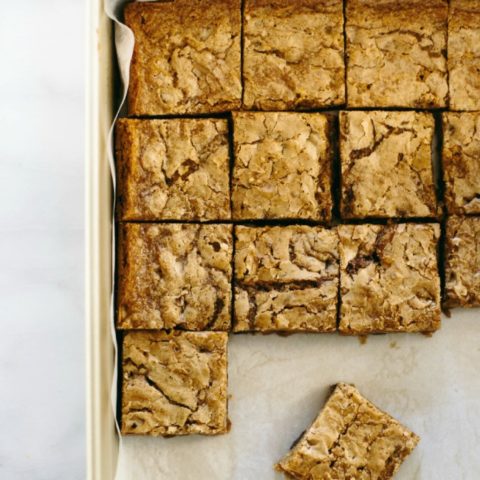 Coffee Blond Brownies
These chewy bars have all the classic features that you love in a blondie; toasted nuts and chocolate chips, plus lovely notes of coffee that set them apart.
Print
Pin
Rate
Ingredients
1 1/2

cups

(213g) all-purpose flour

1 1/2

teaspoons

baking powder

12

tablespoons

(170g) unsalted butter, cold

1 1/2

cups

(297g) packed brown sugar

3/4

teaspoon

salt

2

tablespoons

strong coffee,

room temperature (or 2 shots of espresso)

1

large egg

1 1/2

tablespoons

pure vanilla extract

3/4

cup

(86g) pecan halves, toasted and chopped

3/4

cup

(128g) bittersweet or semisweet chocolate chips
Instructions
Adjust the oven rack to the middle position. Preheat oven 350F. Grease 9×13 inch pan and line with a parchment sling.

In a medium bowl, whisk together flour and baking powder.

In a medium saucepan over medium heat, melt the butter, brown sugar, and salt. Remove from the heat and sir in the coffee until well combined. Let the mixture cool to room temperature. Add the egg and vanilla and whisk until combined. Transfer the mixture to a large bowl. Add the flour mixture and stir until just combined. Add the pecans and chocolate chips and stir gently.

Spread the batter evenly into the prepared pan and bake 18 to 24 minutes, until the blondies are set on the edge and top is golden and brown and just beginning to form cracks. A wooden skewer or toothpick inserted into the blondies should come out with a just a couple crumbs.

Transfer the pan to a wire rack and let cool completely. Use the parchment sling to gently lift the blondies from the pan. Cut them into squares.