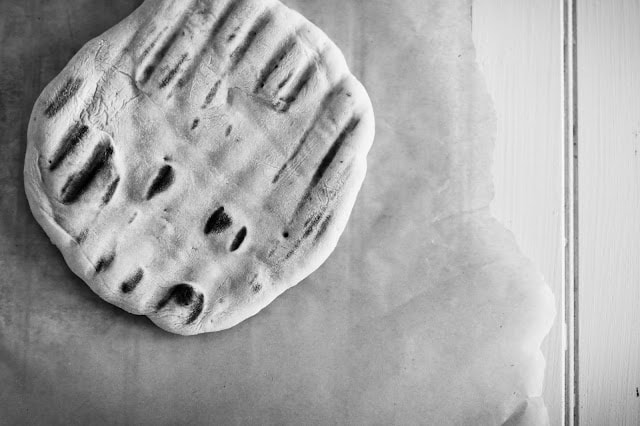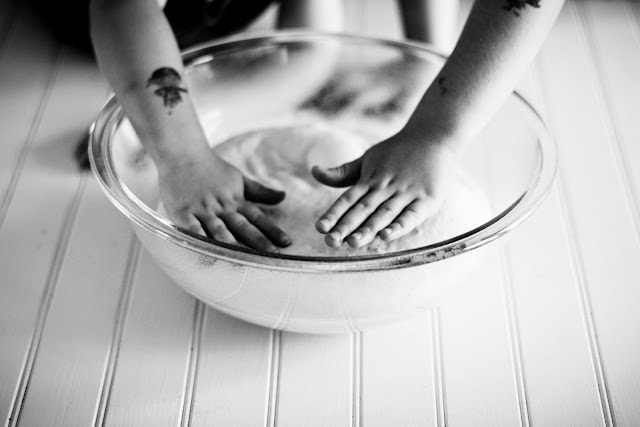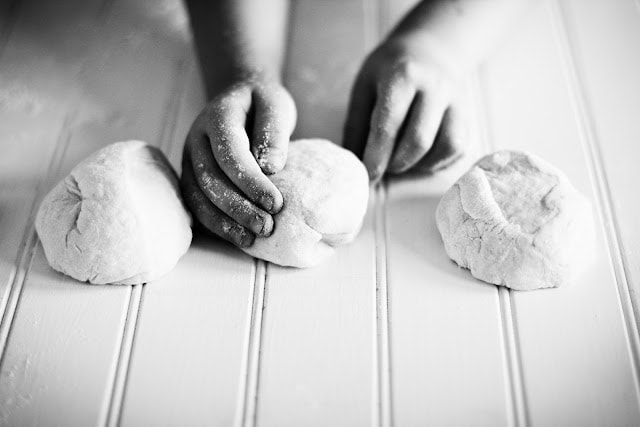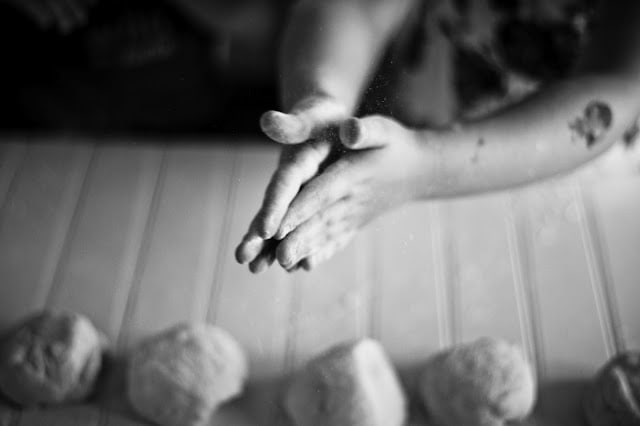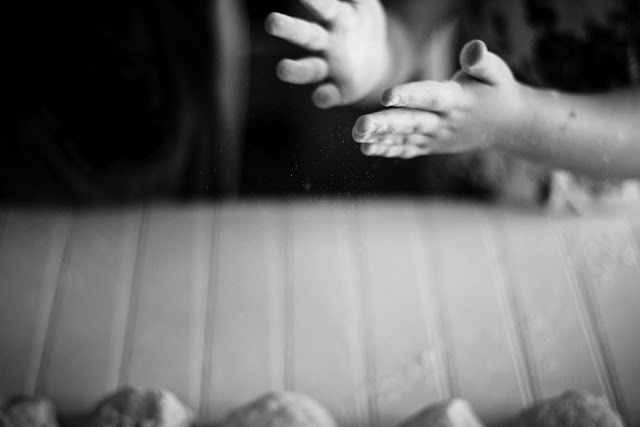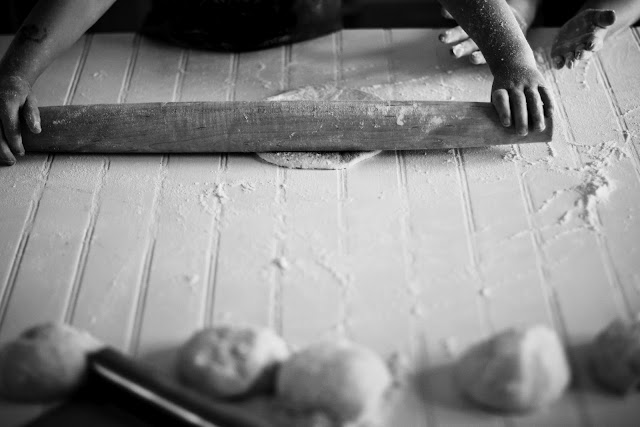 My husband lays next to me, whispering, 'I'd give all we have to make sure we are always connected: you and I, and us and them.' I find his hand in the dark and do not let it go.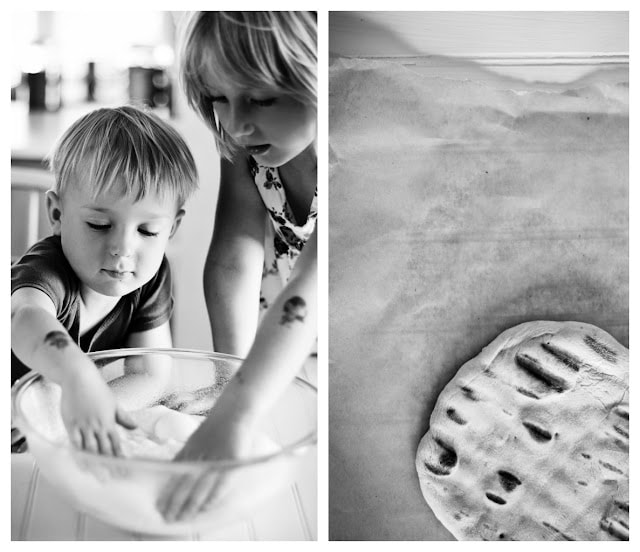 This earthly Victory | does not have wings: | she wears bread on her shoulders instead. | Courageously she soars, | setting the world free, | like a baker | born aloft on the wind. – Pablo Neruda
This recipe is adapted from The Modern Vegetarian. I didn't change much; this bread is so delicious I didn't want to really tinker with it. I highly recommend serving this warm, straight from the pan. It can be reheated, but it really is much better right away; although, I've found toasting it to be a good alternative, too. Once the dough is rolled out in circles, you can refrigerate it in this stage for 24 hours, which puts this in the make-ahead bread category. Just cover with some plastic wrap while it's chilling. If you do not have a mortar and pestle, you can finely chop the seeds with a chef's knife [which is what I did]. And also: this bread. THIS BREAD! It's so good. I love it plain, but brushed with olive oil is wonderful. I also think it would be amazing with this Braised Leeks + Muscovado Lentils from the Spouted Kitchen.
2 1/4 teaspoons active dry yeast
1 cup + 2 tablespoons lukewarm water 
seeds from 16 cardamom pods, crushed in a mortar and pestle [see note]
1 tablespoon olive oil, plus more for cooking
Combine the yeast, sugar, and 1 cup water and set aside until foaming, about 10 minutes. Put the flour, cardamom, and salt in the bowl of a standing mixer, and whisk together. Add the olive oil to the yeast mixture, and pour into the flour. 
Using a dough hook, mix dough on medium low for about 10 minutes, until dough is smooth and elastic. [If dough is looking too dry, add 1 tablespoon of water at a time until it comes together, but is clearing the sides of the bowl.] Place a little flour on a work surface and gently knead dough a few times. Oil a large bowl and place the dough inside, covering with plastic wrap. Place in a warm spot until doubled in size, 1-1 1/2 hours. 
Turn the dough out on a lightly floured surface and divide into 8 balls. Using a rolling pin, roll each ball into 1/4 inch thick pieces. Place rolled out circles on baking sheets lined with parchment paper. 
Preheat a grill pan [or cast iron pan] and brush each circle with a little olive oil. Lay the circle oil-side down in the pan, and cook over medium heat, about 1 minute, or until golden brown and small bubbles rise from the surface. Turn over and cook the other side. Keep flatbreads warm while cooking the remaining.