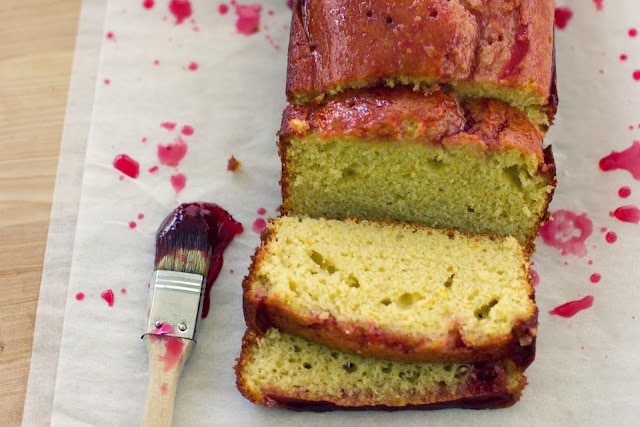 I'm sort of obsessed with blood oranges. As I am immersed in gray winter days, the shock of bright purple segments hiding under that rusty orange peel brings light and warmth into our little home.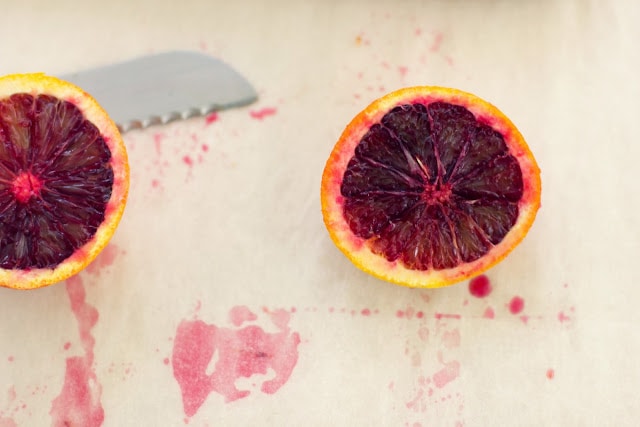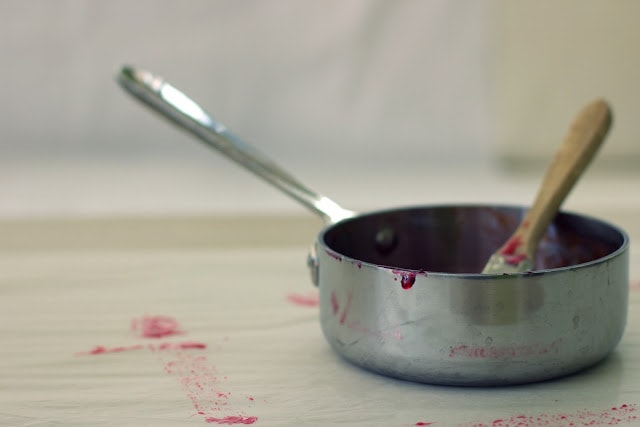 This loaf cake is the perfect vessel for these oranges. It's crammed full of zest, complimented by olive oil, and brushed with a blood orange glaze. The oil keeps the loaf light and moist, and the orange flavor is perfectly sweet-tart. There is some sun in this snow country after all.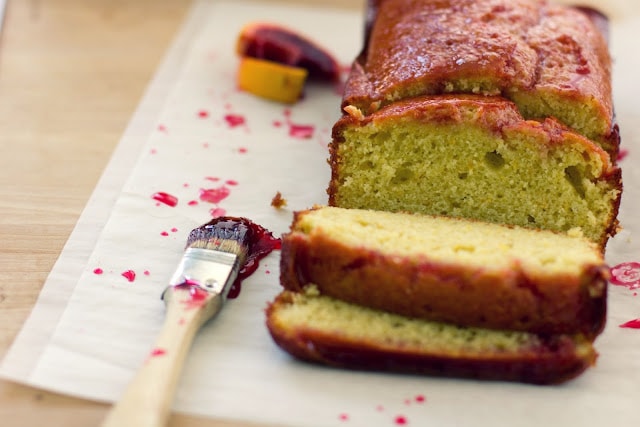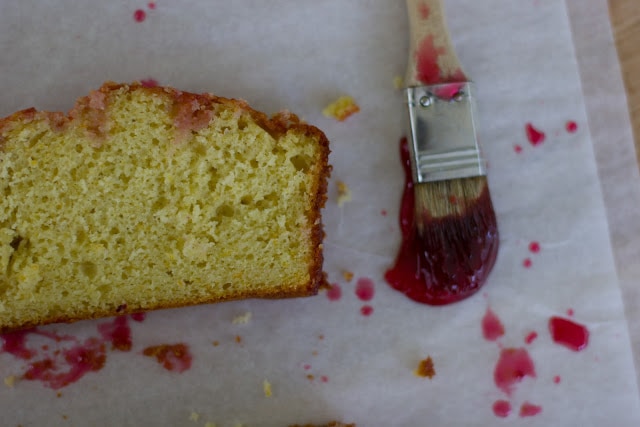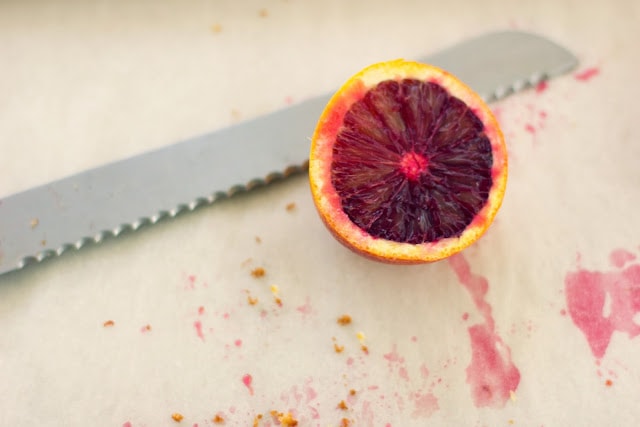 Blood Orange Olive Oil Loaf Cake
This recipe is adapted from Martha Stewart Living Magazine. I like to apply the glaze in two stages –  one, when the cake and glaze are both hot; this is so the glaze soaks into the cake. When both the glaze and cake have cooled, I apply it again. Now the glaze is very sticky and adorns the top in a pretty fashion.
1 3/4 cups flour
1 1/2 teaspoons baking powder
1/4 teaspoon baking soda
1/4 teaspoon salt
1 cup sugar
zest of 2 small blood oranges [about 1 1/2 tablespoons]
juice of 2 small blood oranges [about 1/4 cup]
1/2 cup buttermilk
3 large eggs
2/3 cup extra virgin olive oil
Preheat oven to 350. Grease a 5-by-9 inch loaf pan.
In a small bowl, whisk together flour, baking powder, baking soda and salt. Set aside.
Combine sugar and zest together in a bowl; using your fingers, rub together well. Add juice and buttermilk, and whisk to combine. Add eggs and oil, and whisk to combine.
Add flour mixture to buttermilk mixture, and whisk until smooth. Transfer batter to the pan, and bake until golden and a toothpick inserted in the middle comes out clean, 40-50 minutes. Cool on a wire rack for 15 minutes. Turn cake out on rack, and using a skewer, poke small holes on the top surface of the cake. Apply half of the glaze while cake is still warm.  When cake has cooled, apply second half of glaze.
Blood Orange Glaze
1/2 cup blood orange juice
1/2 cup sugar
To make glaze: Mix sugar and orange juice in a small sauce pan and place over medium heat until mixture begins to boil and reduces slightly into a light syrup. Cool slightly and brush onto cake.