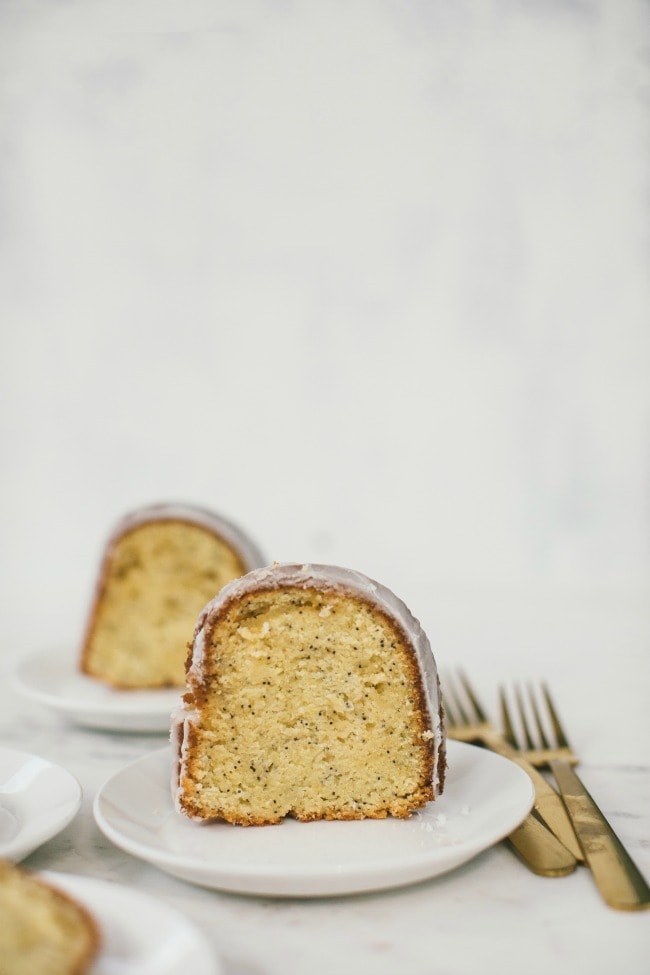 I know it's spring, and I should be straying away from citrus and moving towards rhubarb, but I made this lemon poppy seed Bundt cake last week and wanted to share it. It's a recipe inspired by a wonderful Bundt cake from Yossy's book – but I swapped regular lemons for Meyer, and cream cheese for sour cream. I also swirled in some poppy seeds and lemon curd for good measure.
I really love this Bundt with the cream cheese, and have a few more variations planned with the base recipe (my family raved about it for days, and thought it was better each passing day, which was a win-win) so stay tuned for those.
A few things:
*I often share what music I'm listening to in my Instagram stories, and I've made a playlist here on Spotify of some of the songs if you want to take a listen.
*If you live in Minneapolis, come join me and Radio Cherry Bombe at The Lynhall on the future of food tour! Kerry Diamond will moderate the panel, which will be recorded for a future episode of their podcast, talking about what's next in the food world. I'll be speaking, along with Pakou Hang, Jamie Malone, and Lachelle Cunningham. You can buy tickets here!
*I'm looking forward to:
Seeing Jeremy Enigk perform Return of the Frog Queen
A whole summer reading PG Wodehouse (I'm addicted now – I don't know if I love Blandings Castle or Wooster and Jeeves more. It switches with each book.)