"Fish tacos with pomegranate salsa tucked into warm corn tortillas, happily made from scratch by the kiddos. Homemade crème fraîche. Rainbow slaw packed with purple cabbage, green apple, radish, and orange. A pot of smoky Midnight black beans. Watermelon punch with fresh lime and crushed mint. This is supper at our home. Friends chat, kids play, and we eat simple goodness…"
This is how Erin Scott's Yummy Supper Cookbook begins. It's a gluten-free book, but one of those special books that work for many types of eaters. The recipes are mostly simple; easy to put together but packed with flavor. As someone who can (and does) eat gluten regularly, I found this book a great addition to my kitchen.
"I see our kitchen as a place of possibility, a place of play, experimentation, and delight. I write this book hoping to bring a little extra joy to all of our kitchens, to inspire us to cook for ourselves and our families, and to remember that cooking need not be laborious, overly complicated, or full of wheat to be delicious." – Erin Scott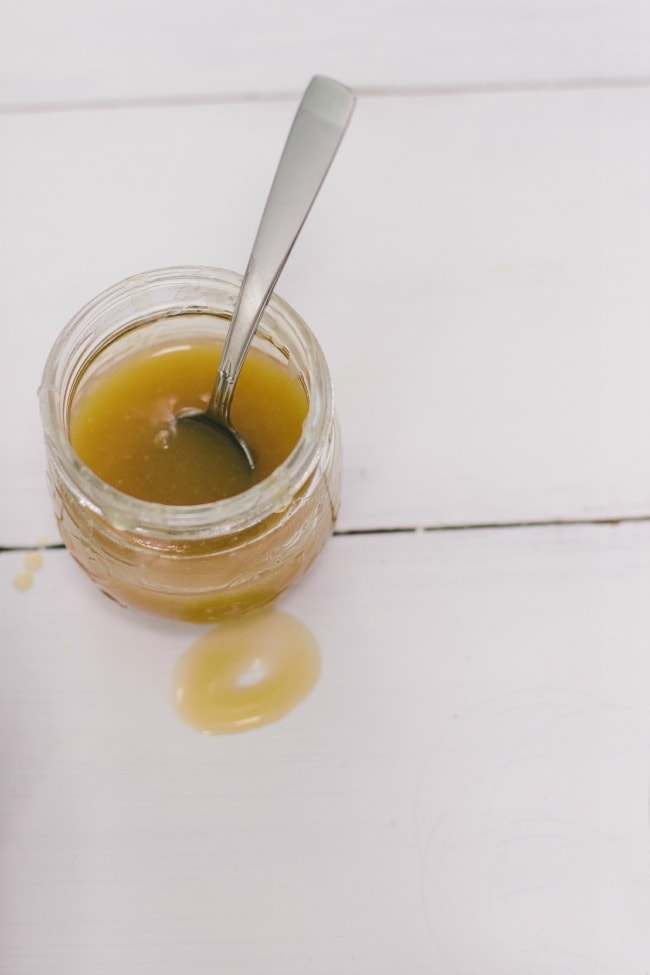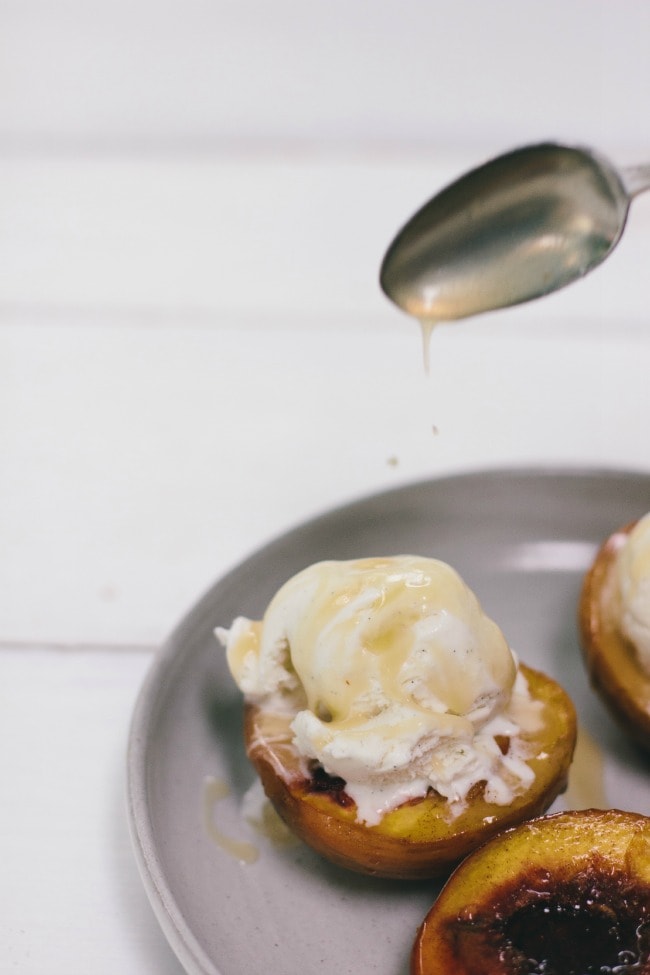 One lucky reader can win a copy of Erin's new book! Just leave a comment below in the comment section with your email, and I'll announce a winner sometime next week. Good luck!


Roasted Peaches with Crème Fraîche Caramel Sauce
4 peaches, sliced in half and pits removed
2 tablespoons sugar
vanilla ice cream
crème fraîche caramel sauce (recipe follows)
Preheat your oven to 375. Line a baking sheet with parchment paper. Place the peaches cut side up on the baking sheet. Sprinkle the peaches evenly with the sugar. Bake the peaches 20-25 minutes, until the peaches are fork tender and beginning to brown a bit. Remove from the oven and let cool slightly. Top the warm peaches with a scoop of ice cream and a good drizzle of the crème fraîche caramel sauce.
Crème fraîche Caramel Sauce
From Yummy Supper by Erin Scott
A note: this recipe calls for turbinado sugar, which is much coarser than regular sugar, and will take longer to dissolve. I apparently did not have the patience for this, and moved to quickly to the next step, so ruining my first batch of caramel sauce. So I switched it out for organic sugar (which is still a bit coarser than regular sugar) on the second round. It worked great, although it was much lighter in color.
1 1/2 cups turbinado sugar (see note)
1/3 cup water
10 tablespoons cold unsalted butter, cut into 1/2 inch chunks
2/3 cup crème fraîche
1 tablespoon vanilla extract
1/2-1 teaspoon Maldon or other nice sea salt
Set all prepped ingredients next to your stove top.
Place the sugar in a deep, heavy-bottom sauce pan and drizzle on the water (you just want to wet the sugar). Turn the heat to medium and give the handle an occasional shake to stir the sugar as it melts (don't let the sugar caramelize until it has fully dissolved). Once the sugar crystals have melted completely, turn the heat up to high and let the liquid bubble vigorously.
After about four minutes of boiling, the sugar will smoke a bit, the emerging caramel will begin to smell, and the edges of the pan will turn dark brown. Let the caramel smoke for 15-30 seconds more, and then pull the pan off the hot burner. Immediately whisk in the cold butter. Next add the crème fraîche and keep whisking. Finally add the vanilla and salt, and stir to combine.
Transfer any caramel you don't eat right away to a container and keep it in the fridge (it can keep for up to a month there). Rewarm the sauce just before serving.