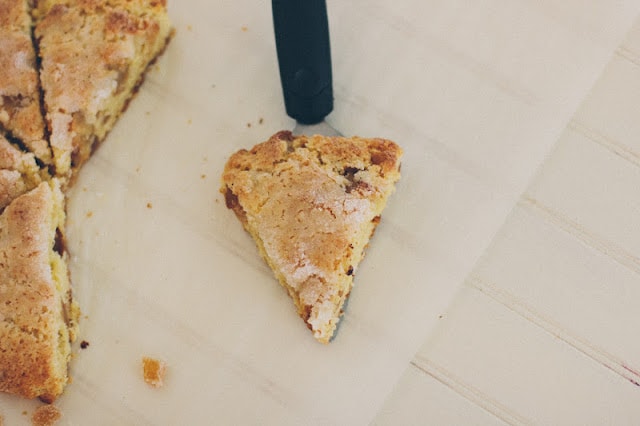 The month of September is usually a space of transition for me. So many times it has started out that way: grade school, college, moving, marriage, new jobs, more moving, and third trimesters. I usually look forward to this season of life, eager for something new, something different. Maybe it's the time of year – summer and autumn intertwine for a few short weeks; the leaves are starting to get lazy high up in their trees; they are itching to let go, let the wind take them. There are apples to pick, new routines, less time in the day. There is a faint humming: everyone chanting change under their breath, picking up pace, moving so fast.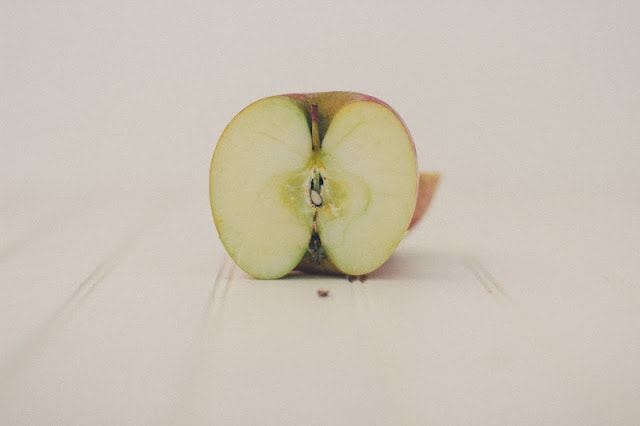 But this time round I've just felt stuck. There was a glimmer of change, but it is still hovering around on standby, and I'm not really moving anywhere. Oddly enough it makes me feel rather rebellious as I watch everyone starting fresh, going forward. I want to chant my own words, things like slow down, and just be, and don't try so hard. I don't want to keep up; I'm overwhelmed at this fast-paced culture as it is. Right now I'm just trying to figure out how to be grounded.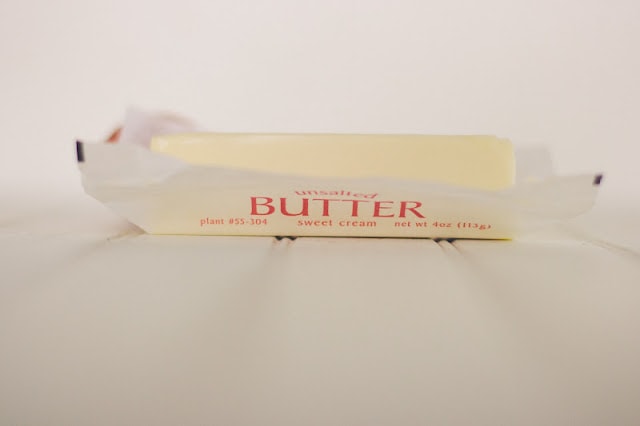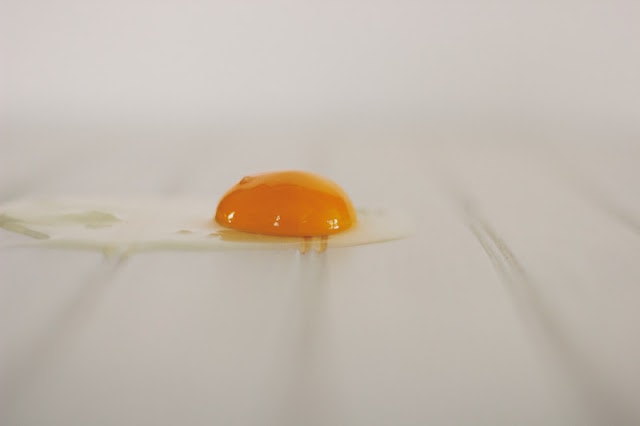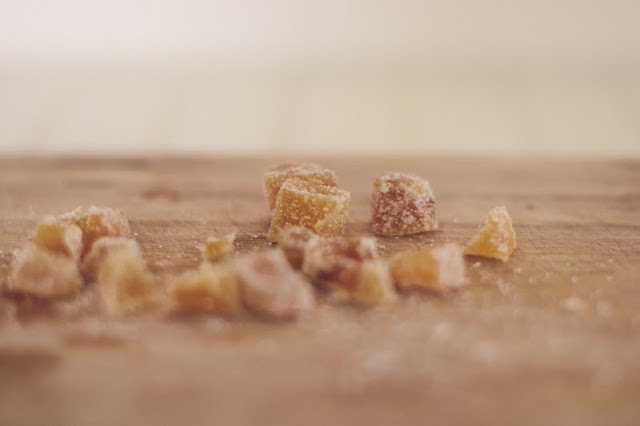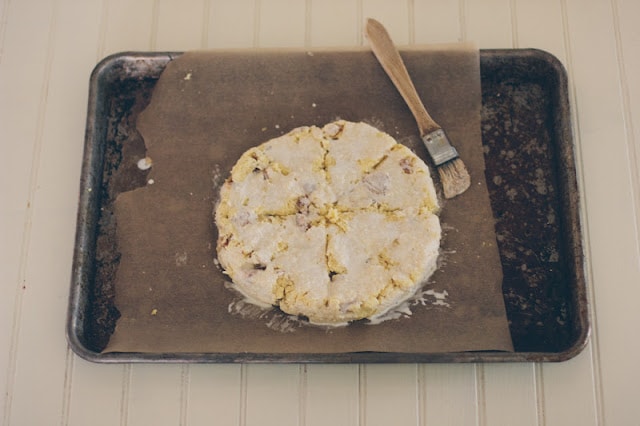 So I've been looking for anchors. I found them, nearby:
my husband's arms
my son's hand
my daughter singing
baking a pie
cutting my hair
roasting tomatoes
reading a book
holding a door
eating an apple
And there, lost in the crisp, white crunch of a Gala, I realized that while so much of time is spent wrestling and questioning and dreaming and scheming, the simple acts of eating touching holding being connect me to this giant circle we all call home more than anything else. Simplicity keeps these feet steady, balanced. Simplicity takes off the pressure, clears the mind. Simplicity walks us home, brings us to the door we've been trying so hard to find.So I'm going to just keep reaching for apples. And I will eat them slowly, bite by bite.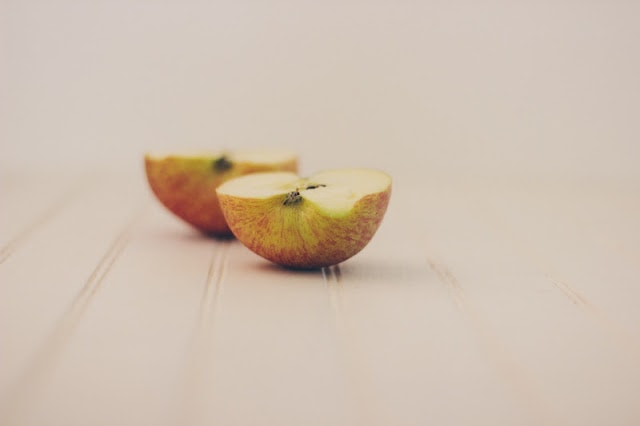 If you will stay close to nature, to its simplicity, to the small things hardly noticeable, those things can unexpectedly become great and immeasurable. – Rainer Maria Rilke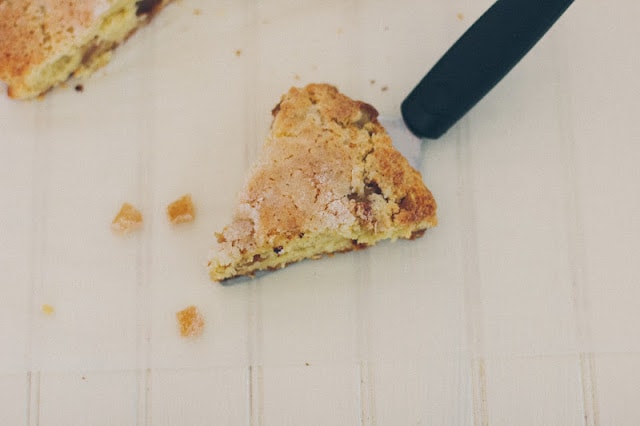 Roasted Apple Scones with Ginger
These scones are definitely more 'American': a little extra butter and egg make these more on the cake-y side. But, well, that's the way I like them. This recipe is tweaked from the Barefoot Contessa; over the years I've decreased the amount of butter and eggs, and added a little sour cream.
1 large or 2 small baking apples
2 cups flour
1 tbsp baking powder
1 tbsp sugar
1/2 tsp salt
10 tablespoons butter, chilled and cut into 1 inch pieces
1/4 cup heavy cream
1/4 cup sour cream
1/2 tsp vanilla
1 egg
1/4 cup crystallized ginger, diced very small
heavy cream for brushing
1-2 tablespoons sugar for sprinkling
Position a rack at the center of oven and preheat oven to 400. Line baking sheet with parchment paper.
Peel and core the apple[s], then cut them into slices, about 8 [I used an apple corer]. Place them in a single layer on the baking sheet and bake them until they are starting to color and feel dry to the touch, about 20 minutes [they will not be fully baked]  Set them aside to cool completely.
When apples have cooled, coarsely dice 1 cup worth.
Mix flour, baking powder, sugar, and salt together in a large bowl [or food processor]. Cut butter into the flour mixture using a pastry cutter, until butter is pea-sized [or pulse in the food processor]. Whisk together heavy cream, sour cream, egg and vanilla. Pour over the flour mixture and mix until almost combined. Add apples and crystallized ginger, and mix until combined. Turn mixture out onto a parchment lined baking sheet, form into an 8-inch circle that is 1 inch thick. Cut circle into 8 even pieces, and brush tops with a little heavy cream. Sprinkle tops with sugar. Bake for 20-25 minutes, until the bottom of the scones are golden brown.