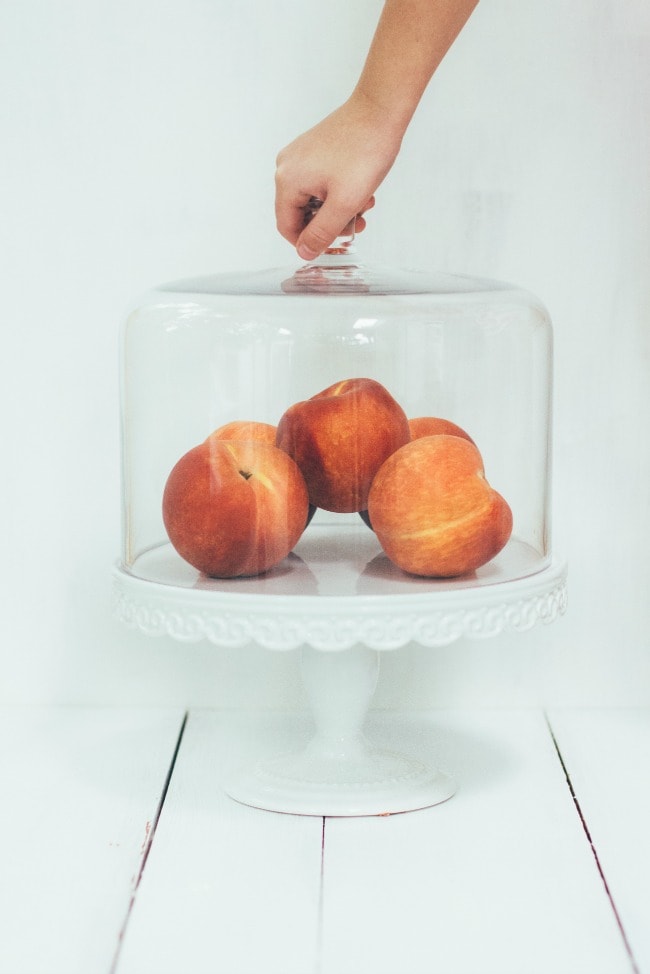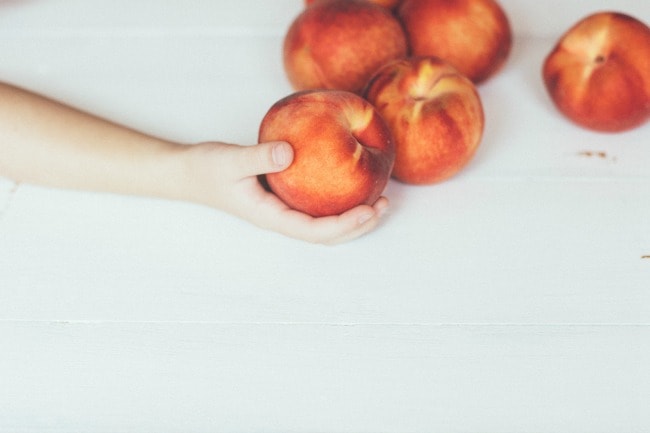 Years ago, after completing college and moving back in with my parents for a spell, I would pick my Grandma up once a week and take her out shopping. She was close to 90 and could no longer drive, but was always eager to get out of the house and buy her own groceries and necessities. One of her favorite haunts was a neighborhood department store that she insisted on stopping by, and she would push her cart around the aisles aimlessly, happy to be out and about. This particular store didn't have much for me to look at, but I would always wander over to the kitchen section and browse around until Grandma was ready to leave. I remember falling in love with one particular item: a glass cake stand with a heavy domed lid. Every week I would go back and debate purchasing it, but I had just graduated college without much in my bank account. So each time I would pass it by, dreaming of the cakes I could make to fill it.
That August I celebrated my 25th birthday, and there it was wrapped up so pretty: the cake stand I had been coveting. My parents gave it to me that birthday, but I'm pretty sure they were tipped off by my Grandma, who couldn't help but notice me eying it each week. Almost twelve years later I still own the glass domed top to the stand, but the bottom chipped after I dropped it one sad evening. Over the years I've collected a few more stands, and use them frequently. But not just for cakes: for muffins and scones and cookies and fruit, also. I love having one perched on my counter; an interactive display of sugary goodness to brighten the day.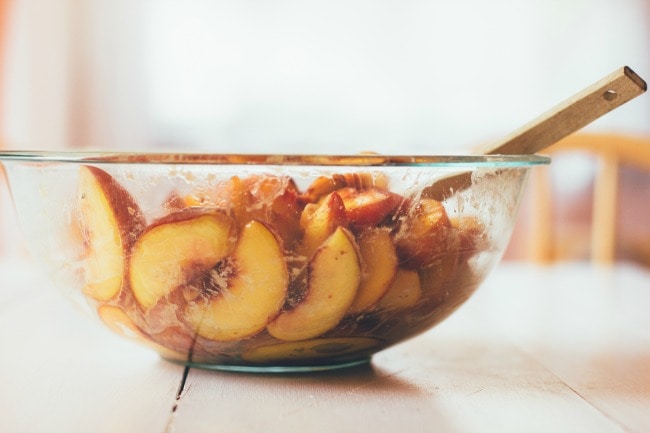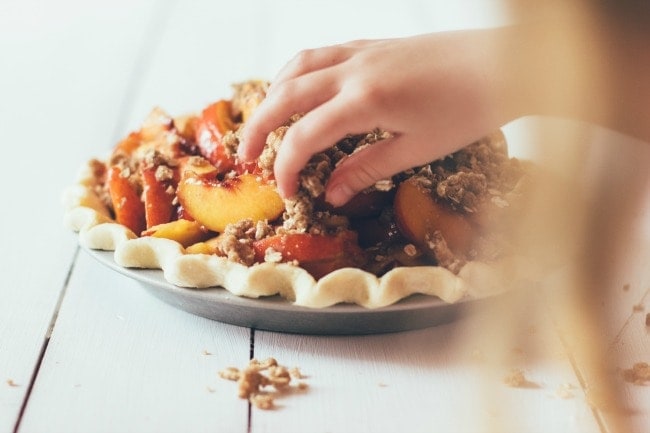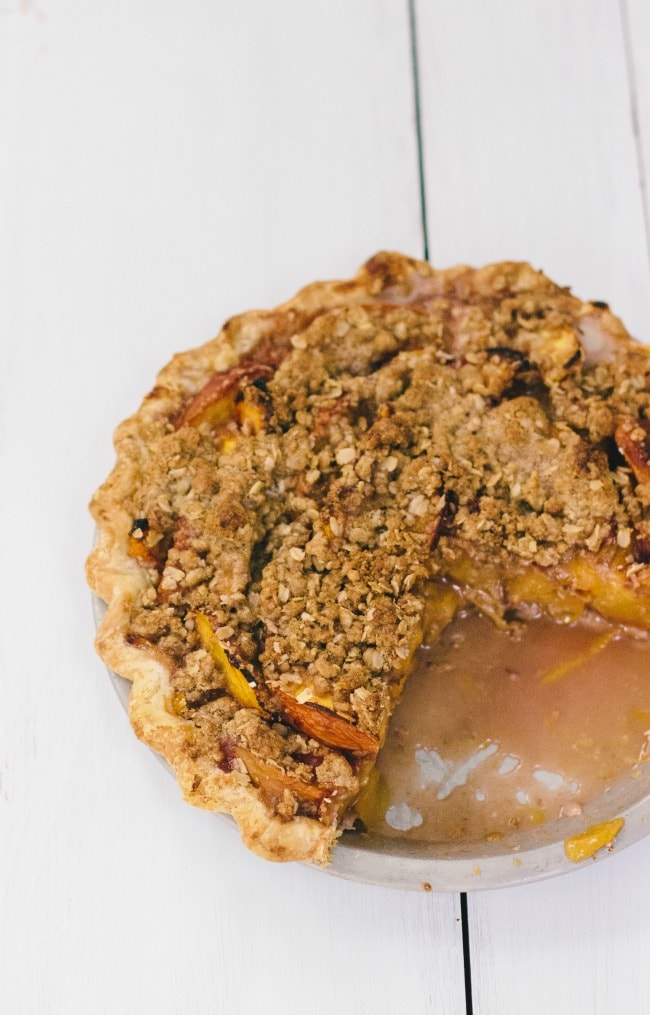 Last week the folks at Martha Stewart asked if they could send me a cake stand (pictured in the post here) from the Martha Stewart Collection (exclusively at Macy's) and I could hardly say no. That very first cake stand was a Martha Stewart stand, and I had loved it dearly for years. I'm looking forward to all the birthdays, anniversaries, and get-togethers this new piece will be a part of.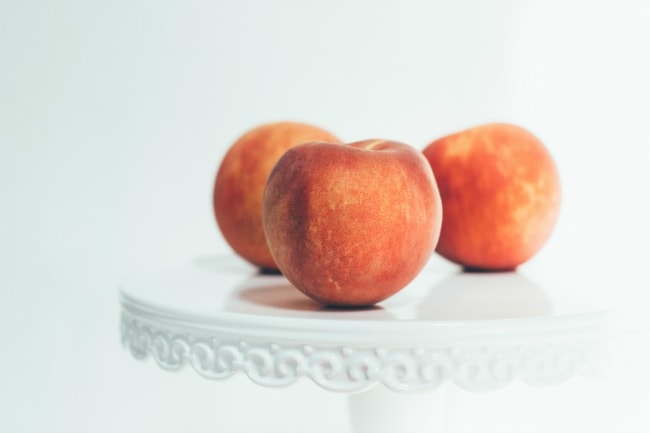 (and, although I was given the stand, all my opinions here are my own).

Peach Crumble Pie
This pie is a recipe from the Martha Stewart webpage, and since I only made a few small tweaks, I will send you there for the recipe. I only made three small changes – I added a teaspoon of cinnamon to the streusel topping, and a good squeeze of lemon juice (about a teaspoon) and a good pinch of salt to the peach filling. It was delicious.