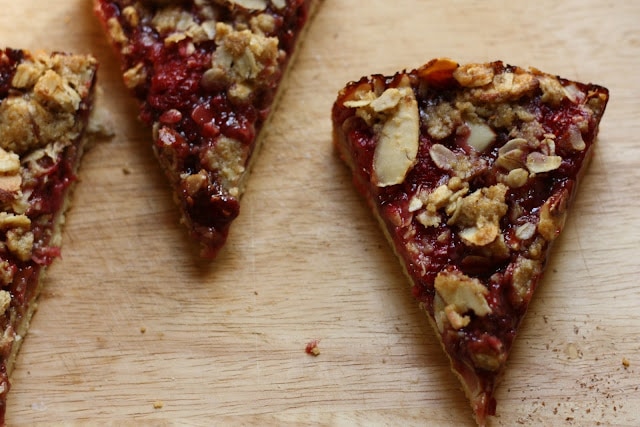 I was asked to host a dinner party. The menu was to be from America's Test Kitchen's latest book, The Menu Cookbook [There is a post about the whole evening
here
, on The Feed, if you're interested]. It was a lovely time, filled with good food and wine, family and friends. This little pretty, pictured above was dessert. And it was delicious.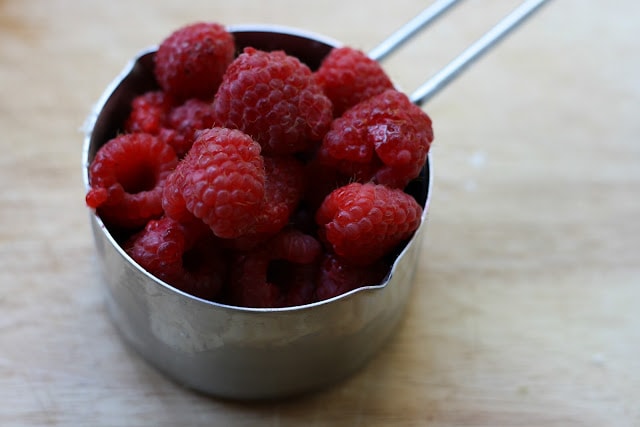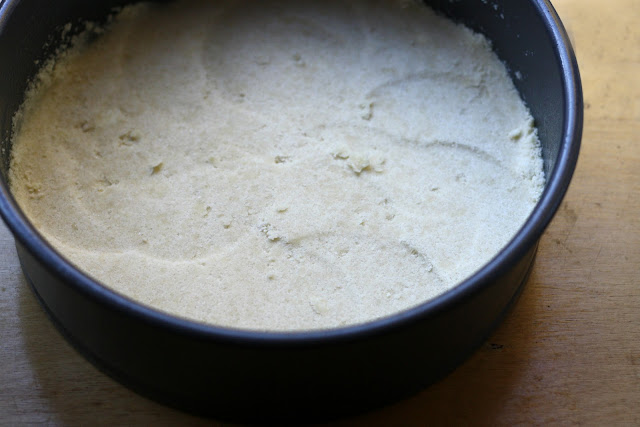 The raspberries were oh so tart, but the streusel topping was sweet and the flavors balanced perfectly. The crust was crisp and held up all that juicy fruit without a problem. Oats and almonds in the streusel added texture and another dimension of flavor, and we were content. Content with this simple dessert.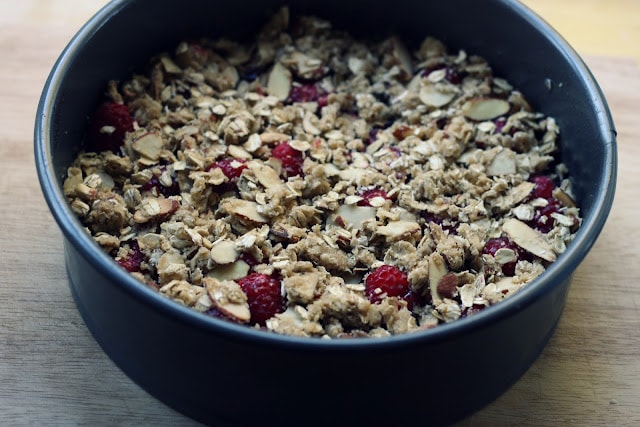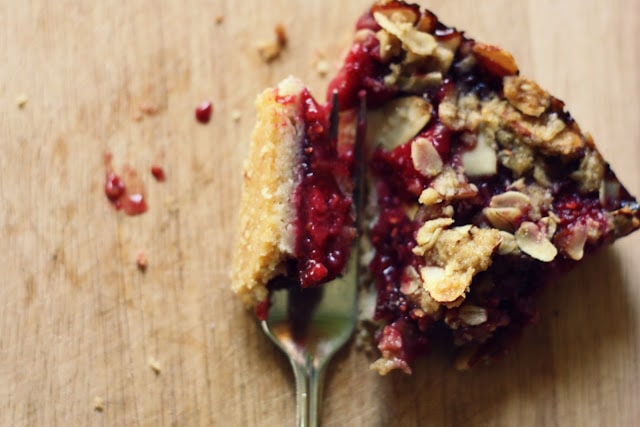 Raspberry Streusel Tart
America's Test Kitchen
1 1/2 cups [7 1/2 ounces] all purpose flour
1/2 cup [3 1/2 ounces] sugar
1/4 teaspoon salt
12 tablespoons unsalted butter, cut into 12 pieces and softened
1/2 cup [1 1/2 ounces] old fashioned rolled oats
1/2 cup sliced almonds, toasted
3 tablespoons light brown sugar
3/4 cup raspberry jam
7 1/2 ounces raspberries [1 1/2 cups]
1 tablespoon lemon juice
Adjust oven rack to the middle position and heat oven to 375 degrees. Grease a 9 inch springform pan.
Using a standing mixture, mix flour, granulated sugar and salt on low speed until combined. Add 10 tablespoons butter, 1 piece at a time, and mix until mixture resembles wet sand, 1-2 minutes. Reserve 1/2 cup mixture for topping and set aside.
Sprinkle remaining mixture into prepared pan and press firmly into even, compact layer with the bottom of a dry measuring cup. Bake until fragrant and beginning to brown, about 15 minutes. Let tart shell cool slightly while making the topping and the filling.
Mix reserved flour mixture with oats, almonds and brown sugar in medium bowl. Add remaining 2 tablespoons butter and pinch mixture between fingers into hazelnut-size clumps.
In a small bowl, mash jam, 1/2 cup raspberries and lemon juice with a fork to a coarse puree. Spread berry mixture evenly over the warm crust, then top with the remaining 1 cup raspberries. Sprinkle streusel topping over the raspberries.
Bake until filling is bubbling and topping is a deep golden brown, 22-25 minutes, rotating pan halfway through baking. Let tart cool completely in the pan, about 2 hours [the tart can be held at room temperature for up to 8 hours]. To serve, remove outer metal ring of springform pan, slide a thin metal spatula between the tart and springform pan bottom, and carefully slide tart onto a serving platter.