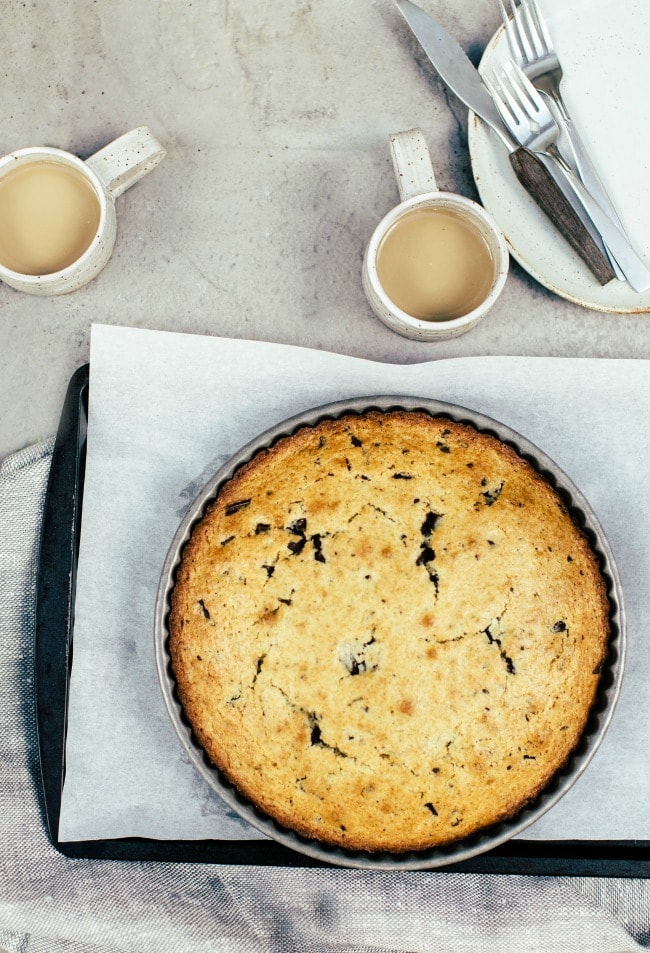 This little olive oil cake was tucked way back in the archives. I decided to give it a new photo and bring it front and center once again, as it is one of my forgotten favorites. It's from Kim Boyce's wonderful cookbook Good To The Grain. Throughout the book, Ms. Boyce focuses on incorporating a variety of underused flours in her recipes, not so much for added health (although that's a nice benefit), but for flavor. Her recipes are spot on – they have been tested and fine tuned, and she has created some unique goodness.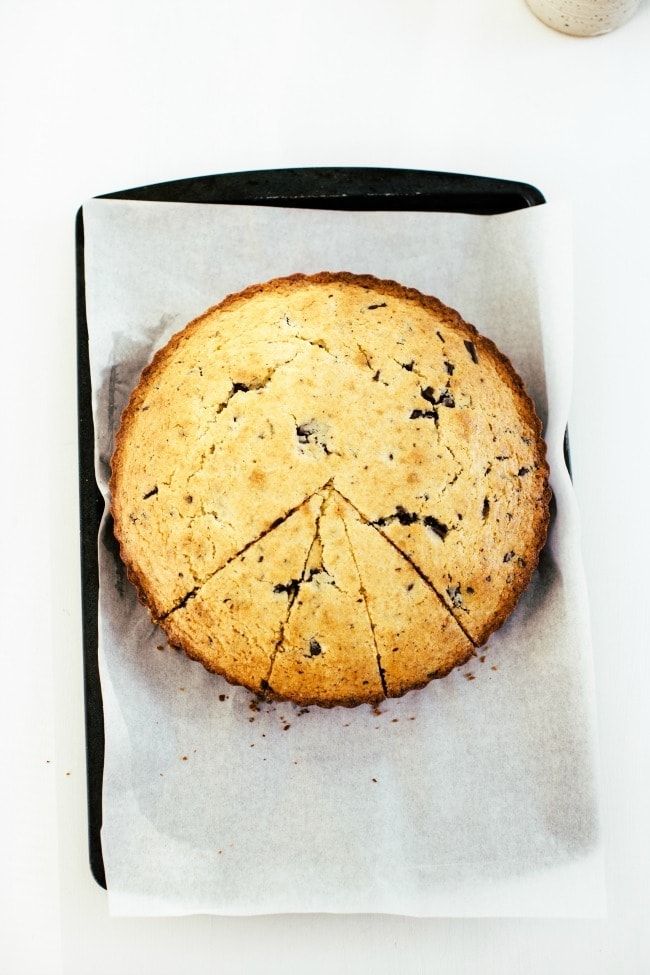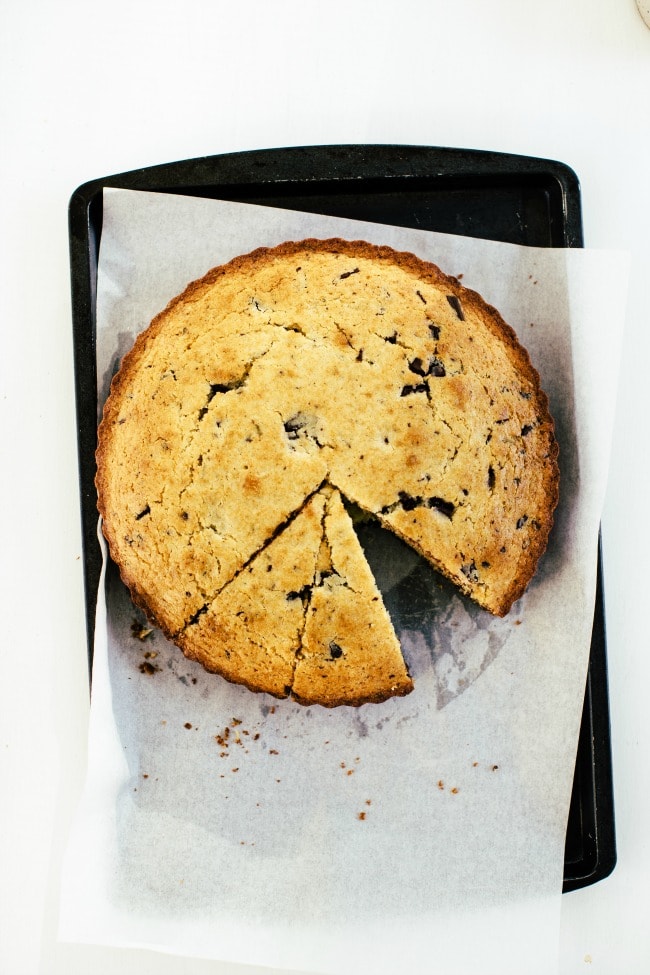 A few things: My blog had a nice feature on Food 52 recently, if you want to check it out.
I'm trying to keep up with the kids and started snapchat. I think I like it. If you want to follow along there, you can find me at: sarahkieffer
I recently made Sheet Pan Pizza over at Bread in 5 – my family won't stop requesting it. It's adapted from Ken Forkish's new book The Elements of Pizza (which I highly recommend).

Olive Oil Cake with Bittersweet Chocolate and Rosemary
From Good To The Grain, by Kim Boyce
Olive oil for the pan
3/4 cup (98g) spelt flour
1 1/2 cups (213g) all-purpose flour
3/4 cup (149g) sugar
1 1/2 teaspoons baking powder
3/4 teaspoon kosher salt
3 large eggs
1 cup olive oil
3/4 cup whole milk
1 1/2 tablespoons (1g) fresh rosemary, finely chopped
5 ounces (142g) bittersweet chocolate, chopped into 1/2-inch pieces
Preheat the oven to 350F. Rub a 10-inch fluted tart pan with olive oil.
In a large bow, whisk the flours, sugar, baking powder, and salt together.
In another large bowl, whisk the eggs thoroughly. Add the olive oil, milk, and rosemary and whisk again until combined. Using a spatula, fold the wet ingredients into the dry, gently mixing just until combined. Stir in the chocolate. Pour the batter into the pan, spreading it evenly and smoothing the top.
Bake for 32-40 minutes, or until the top is domed, golden brown, and a skewer inserted into the center comes out clean. The cake can be eaten warm or cool from the pan, or cooled, wrapped tightly in plastic, and kept for 2 days.