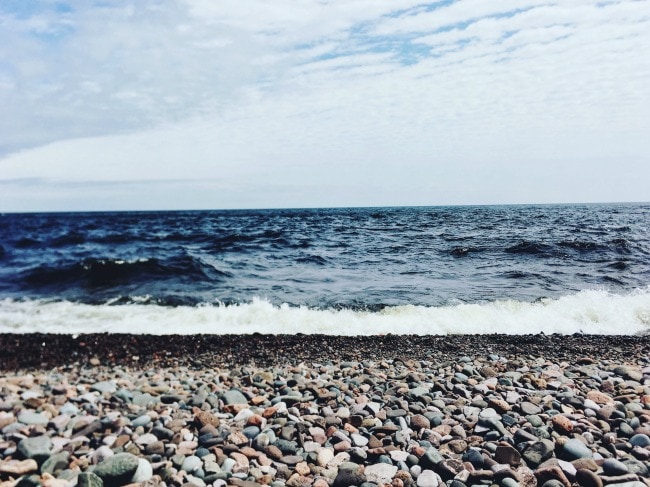 'Meanwhile the world goes on.
Meanwhile the sun and the clear pebbles of the rain
are moving across the landscapes,
over the prairies and the deep trees,
the mountains and the rivers.
Meanwhile the wild geese, high in the clean blue air,
are heading home again.
Whoever you are, no matter how lonely,
the world offers itself to your imagination,
calls to you like the wild geese, harsh and exciting –
over and over announcing your place
in the family of things.' – Mary Oliver
Each summer, my family took a four day get-away to Wisconsin Dells, (Water Park Capital of the World!) the vacation destination for most middle-class Midwesterners. My siblings and I thought it was the best place on earth, and were terribly disappointed the summer my mom vetoed The Dells and insisted we head North, spending our days instead on and around the North Shore. It's possible we complained bitterly the whole way there and during our entire trip, driving my parents to the edge of patience and then right off the cliffs of insanity. It's possible my mom completely lost her temper while we were exploring Gooseberry State Park, after we had  mentioned yet again how water slides were much more exciting than water falls. It's possible that even though I realized how awful I was being and finally determined to turn my attitude around the last half of our trip, I had never been back since.
My husband is from Wisconsin, but did not spend his summers in The Dells. In fact, his experience was quite the opposite – his family despised going there, instead packing up their car with camping equipment, and spending their time outdoors canoeing, hiking, cooking over campfires, and the like. This summer, after he once again mentioned how we should finally visit Duluth (and me inwardly groaning with only memories of my last trip to go by), the two of us hit the road and headed toward Lake Superior.
After a long drive (and lots of time spent listening to this album and this album and always this album) I rediscovered the North, with it's rocky shores, pale blue skies, and the ice queen of lakes as a constant backdrop. We spent our days driving, hiking, talking and not talking, breathing deep; delighted at the beautiful landscape we had neglected to enjoy for most our life. I sat near the shore and felt for the first time in a long time that I belonged somewhere, realizing (again) that sometimes parents do know best, and sent my mom a little text. 'You were always right about this place. Thanks for taking me.'
"I have come home at last! This is my real country! I belong here. This is the land I have been looking for all my life, though I never knew it till now. .. Bree-hee-hee! Come further up, come further in!" – The Last Battle, CS Lewis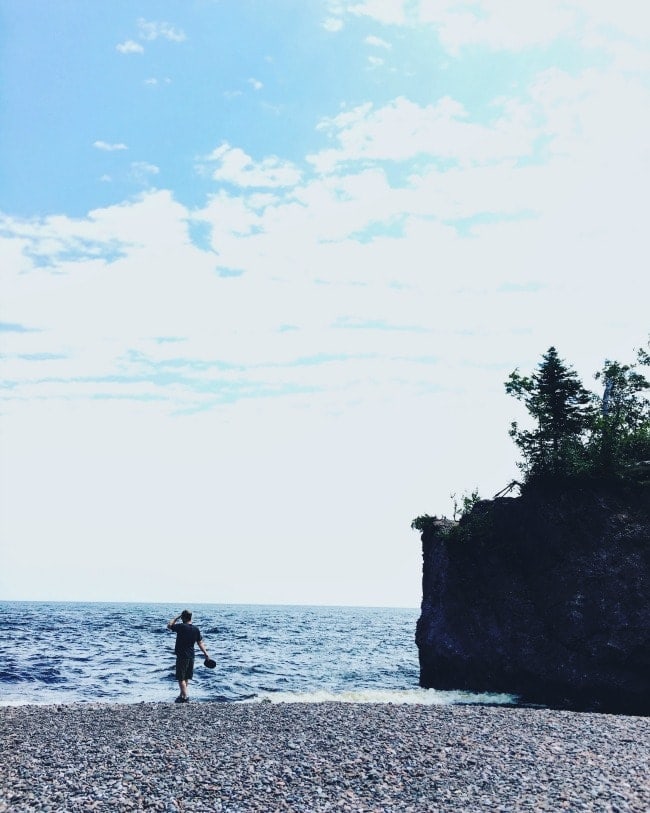 ***********************************************************
EXPLORING THE NORTH SHORE
(Places we stayed/ate at/explored/loved)
Duluth
Thirsty Pagan Brewing – technically in Superior, but worth the drive. Both the pizza and beer were fantastic. Make sure to order the weekly changing pizza specials. We had some sweet potato pizza business that was insanely good.
Northern Waters Smokehaus – I had the Cedar's Secret Sandwich. It was probably the best sandwich I've ever eaten. I highly recommend this little place.
Pier B Resort – Clean rooms, great view, nightly s'mores, and a hot tub over looking Lake Superior.
Little Neechers – Our friends own the only cloth diaper store in Duluth!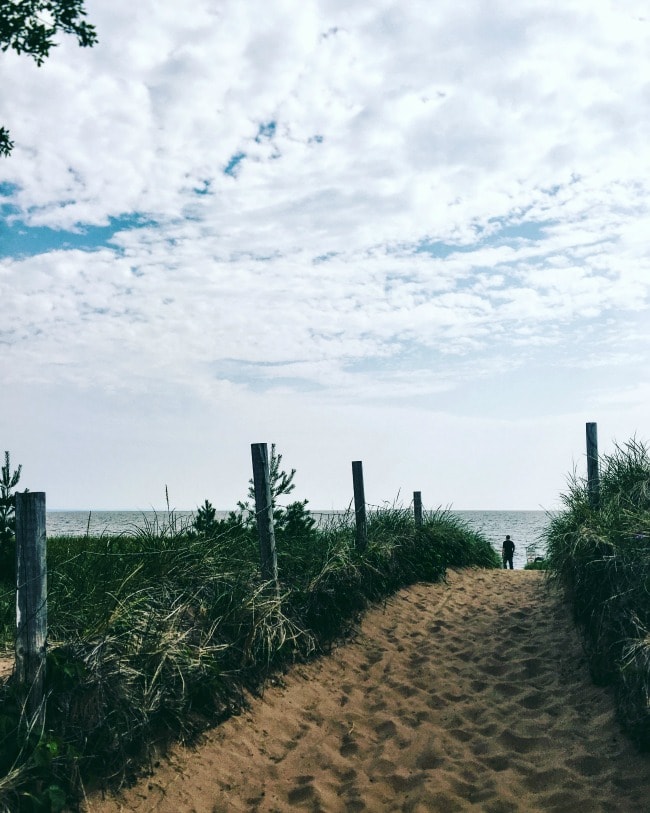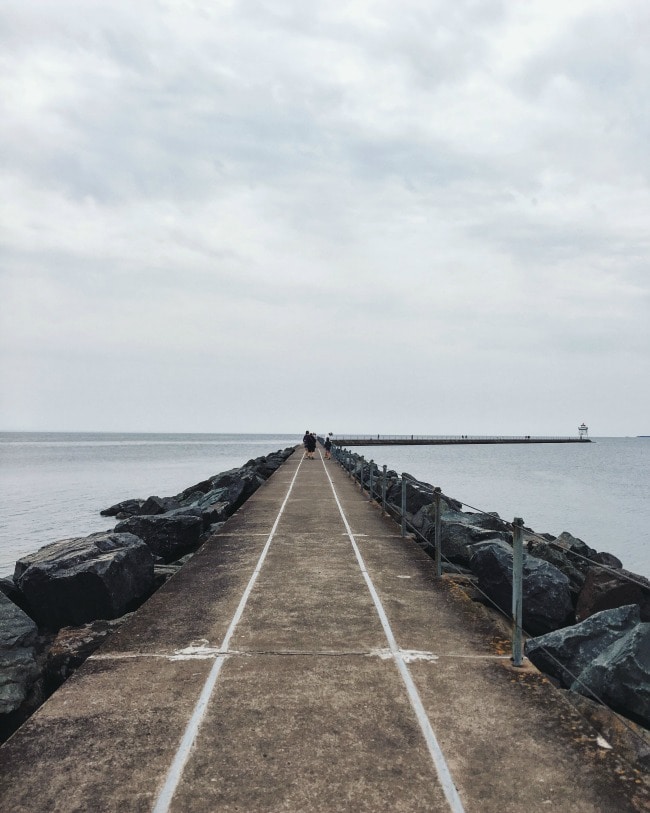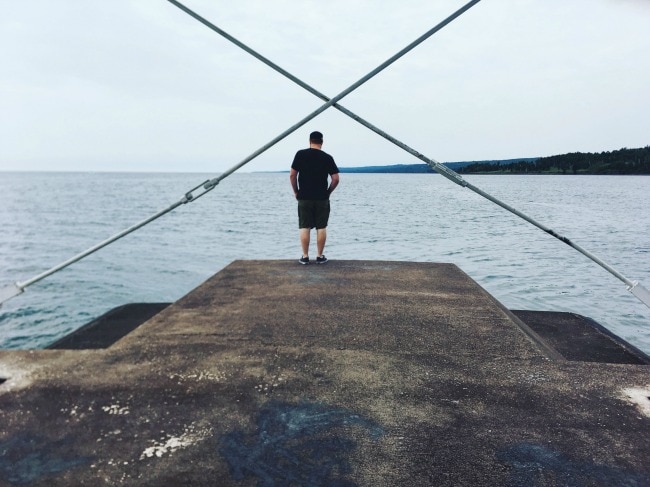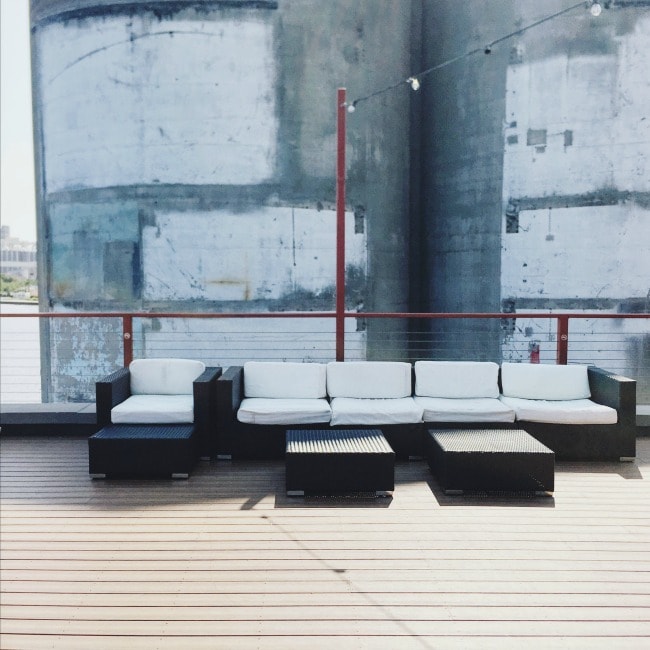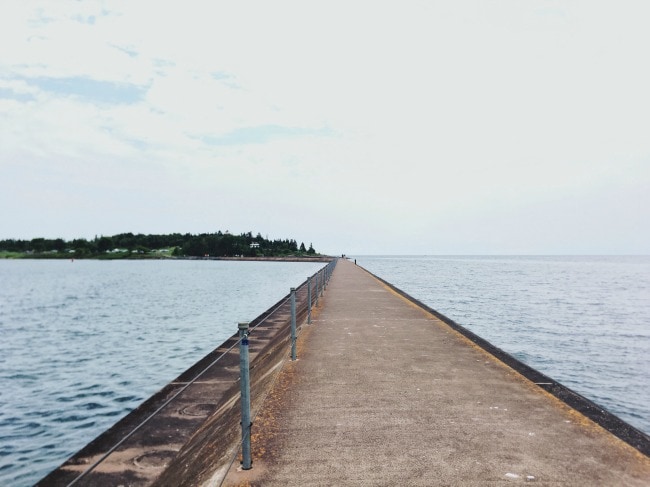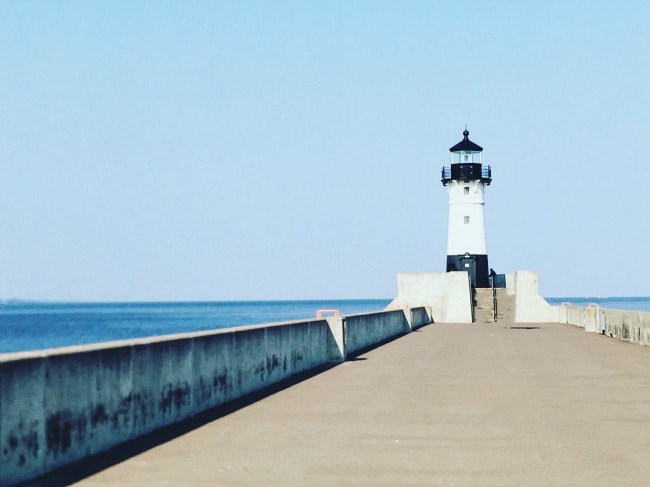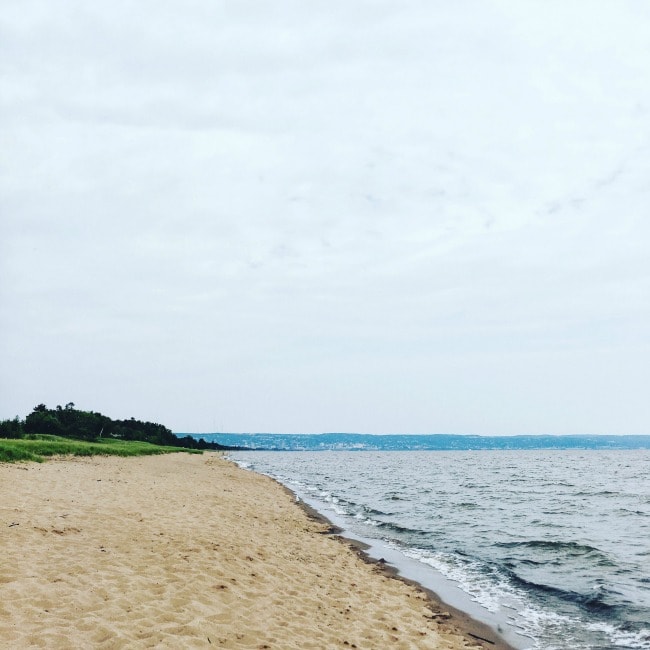 Headed North from Duluth to Grand Marais
New Scenic Cafe – Amazing food, and a lovely atmosphere. They also were playing Miles Davis the whole time I was eating, which was A+.
Gooseberry Falls – Hike the Narnia woods to the beautiful waterfalls.
Black Beach – A gorgeous little beach tucked away on Highway 61. I wish we would have brought a picnic lunch.
Tettegouche State Park – Another beautiful place to hike. Make sure to stop at Crystal Bay.
Artist Point – located in Grand Marais. An easy to moderate place to hike, and a gorgeous view of Lake Superior.
Places we didn't get to but wish we had (next time!)
World's Best Donuts – the line was 30 people deep so we didn't wait, but I got yelled at by multiple family members for not stopping.
The Crooked Spoon Cafe – highly recommended by friends.
Bluefin Bay Family of Resorts – several friends recommend staying here.
Cove Point Lodge – my parents stay here.