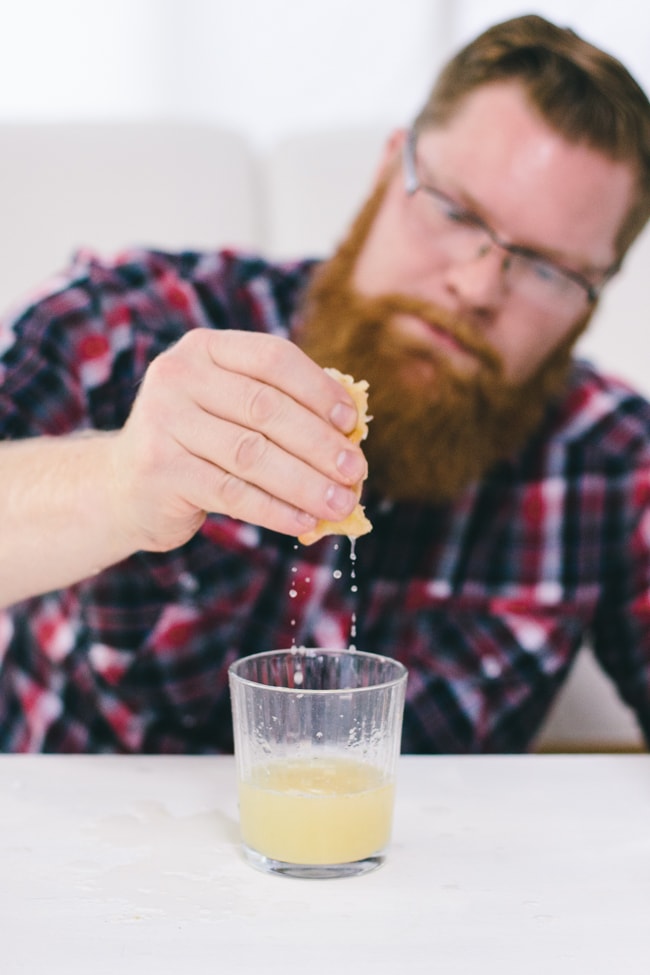 The Sun Also Rises was the first Hemingway novel I read. His short stories made a brief appearance in my high school career but were instantly shelved; the subject matter was a too dark for a 16-year old ray of sunshine who secretly still read Nancy Drew mysteries. The Sun Also Rises is rather bleak as well, but there was no choice about reading as a five page paper was required to go along with it. I read the book in an entire day (that pesky paper was due the following morning), and found myself equally loving and hating Hemingway. He is genius about throwing in the most brilliant sentence or two just when you least see it coming. He sneaks it in so well, weaving it into conversation or description so quickly and quietly in his unpretentious prose. It will derail you in a put-the-book-down-for-just-a-minute-I'm-having-an-ah!-moment kind of way, and then you're back, half caring about characters and storyline, mildly depressed and needing a drink.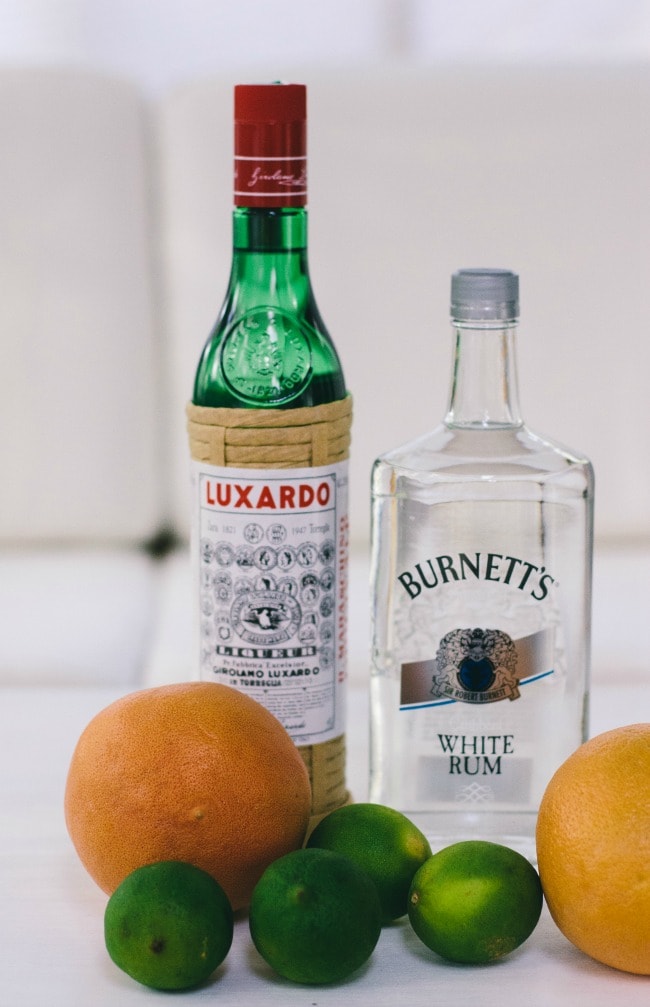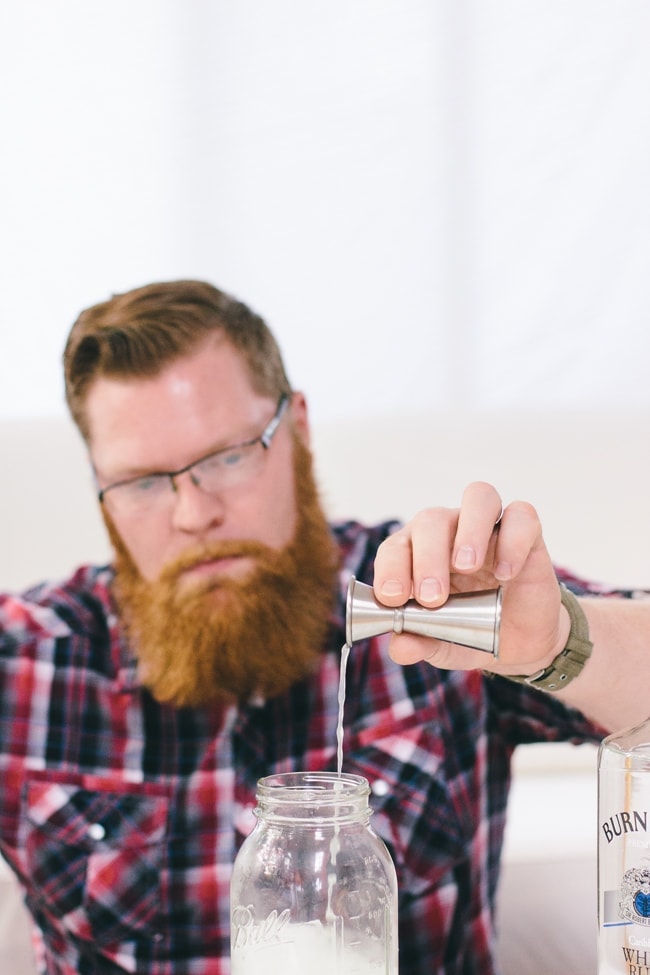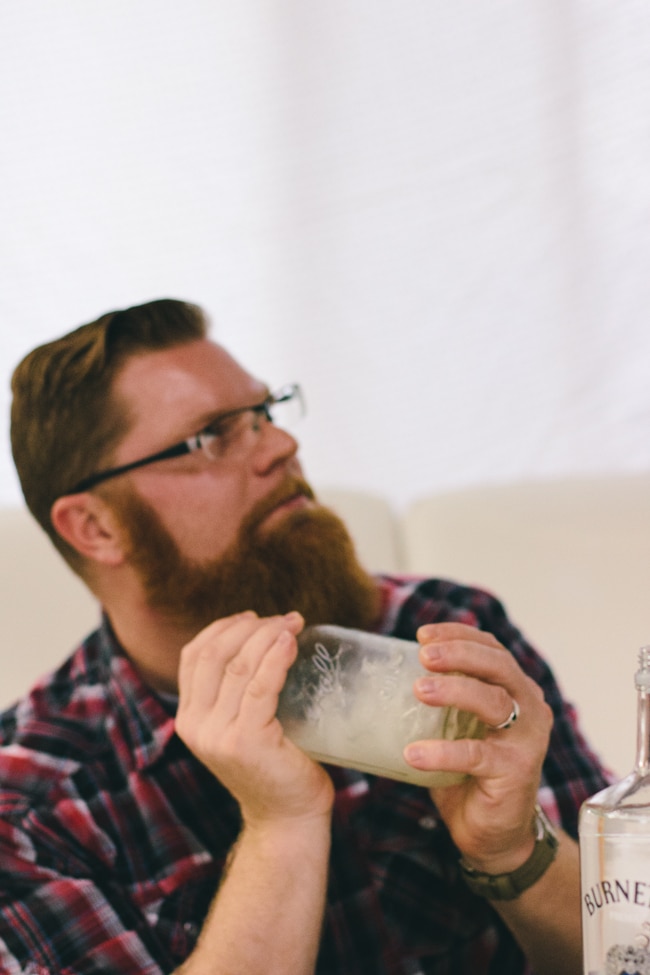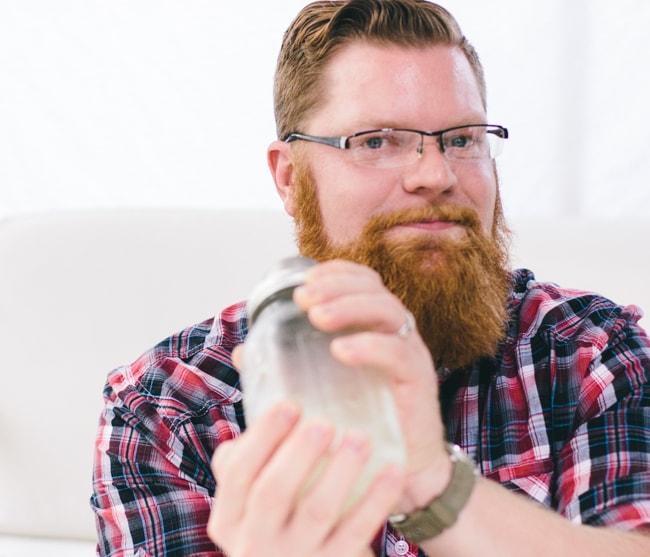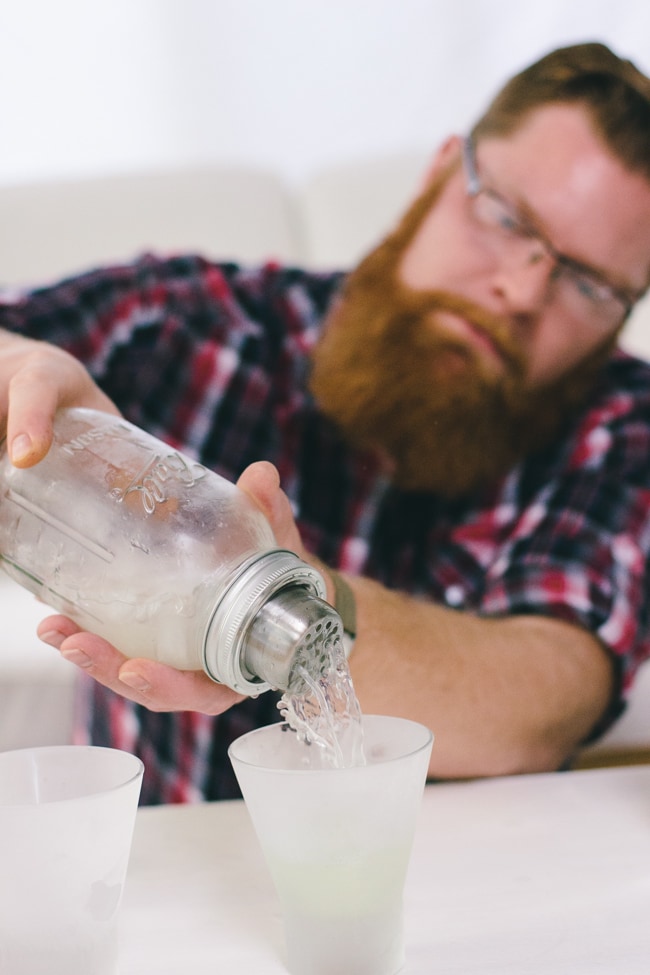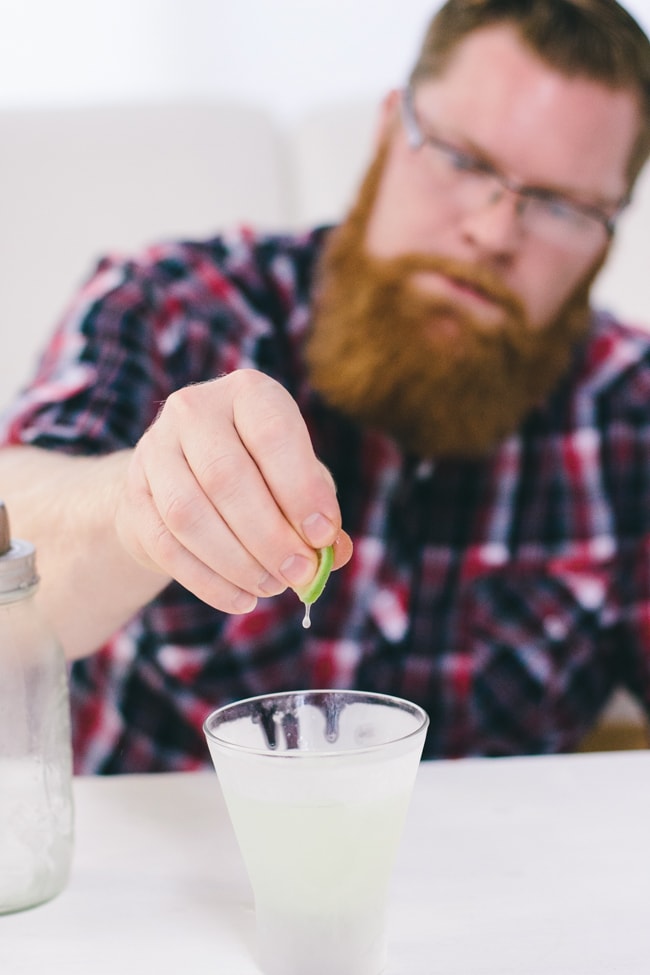 My brother-in-law Dave came over recently and made Hemingway's daiquiri. There's nothing sweet or slushy about his version, but I think that's appropriate. Grapefruit juice, lime juice, rum, and maraschino liqueur are all shaken together and poured into ice cold cups. It's a drink that grows on you. I found myself cringing at the first taste, enjoying it as it went down, and interested enough in the aftertaste to take another sip. It was really just like reading Hemingway.
"Don't you ever get the feeling that all your life is going by and you're not taking advantage of it? Do you realize you've lived nearly half the time you have to live already?"
"Yes, every once in a while."
"Do you know that in about thirty-five more years we'll be dead?"
"What the hell, Robert," I said. "What the hell."
"I'm serious."
"It's one thing I don't worry about," I said.
"You ought to."
"I've had plenty to worry about one time or other. I'm through worrying."
"Well, I want to go to South America."
"Listen, Robert, going to another country doesn't make any difference. I've tried all that. You can't get away from yourself by moving from one place to another. There's nothing to that."
"But you've never been to South America."
"South America hell! If you went there the way you feel now it would be exactly the same. This is a good town. Why don't you start living your life in Paris?"
-Hemingway, The Sun Also Rises
Hemingway Daiquiri
We used this recipe from Food & Wine to make the daiquiri.
Forage Modern Workshop sent me the Mason Jar Shaker pictured.
Also, my story (with video) on Steller: