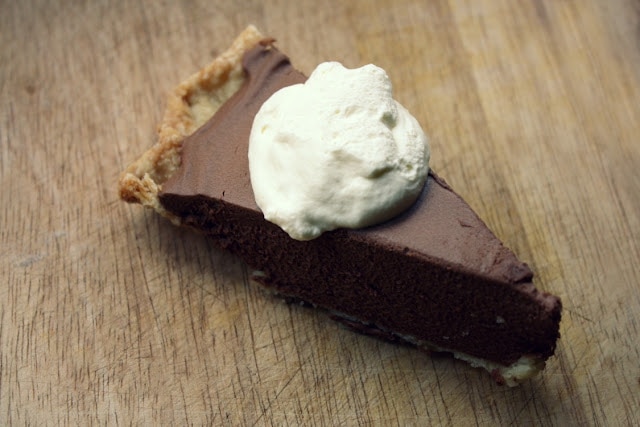 Thanksgiving has come and gone. Somehow it creeps up, every year, and I'm just not ready for it. Like Linus I try to catch a glimpse of the
Great Pumpkin
, but it whizzes past me, leaving my head spinning and my pants a bit too tight. We have three celebrations with three different branches of family, and while I feel the warm glow around me, the memories all melt together in a single blur. There was a bonfire, and games. Three different takes on turkey. Lots of new, precious babies to hold. Miles Davis kept us relaxed while Ms. Ella Fitzgerald swung in some Christmas cheer. There were walks and hand holding. There were tears. Little ones discovered the dessert table. Older ones crept out for cigarette breaks. Stars twinkled above us, family dynamics swirled around us. Oh, right. And there was french silk pie.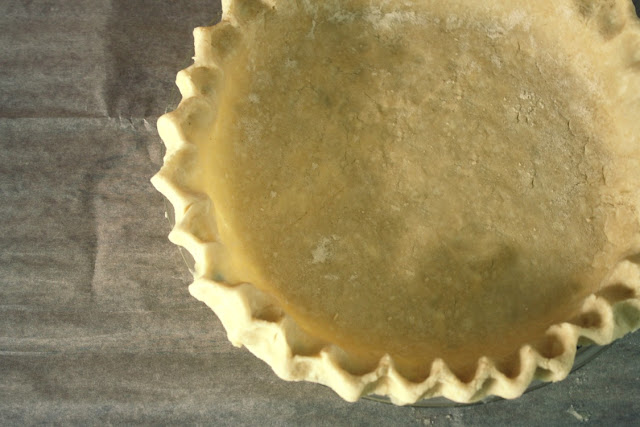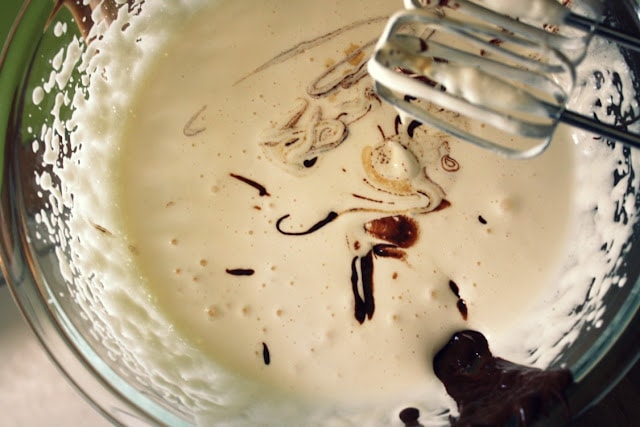 I'm pretty sure this pie doesn't need me to make a case for it. Unless, of course, you are wondering if it could possibly be better than the one sold in
ever-so-famous pie shops
. I will reassure you: it is. The crust is thin and golden and crisp, a perfect little bed for the rich dreamy chocolate filling. It is world stopping good – worth every second spent over the stove, beating and beating the filling into being. It is a sincere smile from my long holiday weekend; a moment of sweet silence in the beautiful chaos.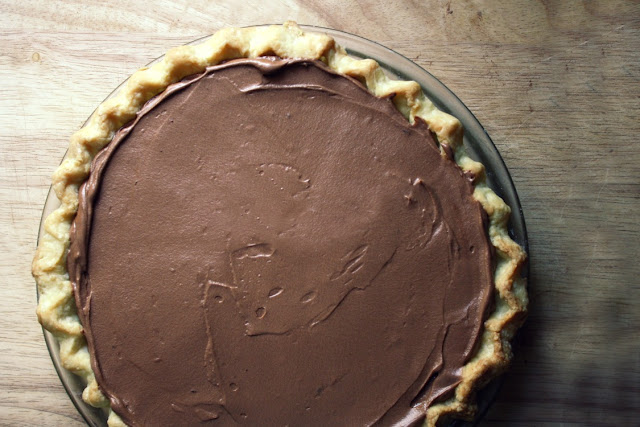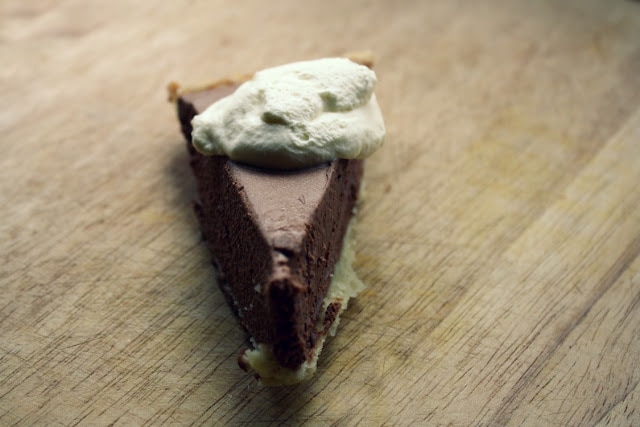 French Silk Pie
This pie does need a hand held mixer to beat the filling [I tried it once, with a whisk. It doesn't work]. Also, make sure the crust is deep golden brown – light golden brown will just not be crisp enough. 
crust
1 1/4 cups [6 1/4 ounces] all purpose flour
1 tablespoon sugar
1/2 teaspoon salt
3 tablespoons vegetable shortening, cut into 1/2 inch pieces and chilled
5 tablespoons unsalted butter, cut into 1/4 inch pieces and chilled
4-6 tablespoons ice water
filling
1 cup heavy cream, chilled
3 large eggs
3/4 cup [5 1/4 ounces] sugar
2 tablespoons water
8 ounces bittersweet chocolate, melted and cooled
1 tablespoon vanilla extract
8 tablespoons unsalted butter, cut into 1/2 inch pieces and softened
for the crust:
Process the flour, sugar and salt together in a food processor until combined, about 10 seconds. Scatter shortening over the top and process until the mixture resembles coarse cornmeal, about 10 seconds. Scatter butter pieces over the top and pulse mixture until it resembles coarse crumbs, about 10 pulses. Transfer mixture to a bowl.
Sprinkle 4 tablespoons ice water over the mixture. Stir and press dough together, until the dough sticks together. If the dough does not come together, stir in remaining water, 1 tablespoon at a time, until it does. Turn the dough onto plastic wrap and flatten into a 4 inch disk. Wrap dough tightly and refrigerate for at least 1 hour and up to 2 days.
Let dough soften slightly at room temperature, about 10 minutes. Roll the dough into a 12 inch circle on lightly floured counter. Transfer dough to a 9 inch pie plate. Cut off any overhand over 1/2 inch and crimp edges. Cover loosely with plastic wrap. Refrigerate for at least 20 minutes and up to one day.
Adjust oven rack to the middle position and heat oven to 375. Line chilled crust with aluminum foil and fill with pie weights. Bake until crust looks dry and is light in color, 25-30 minutes. Remove weights and foil and continue to bake crust until deep golden brown, 10-12 minutes longer. Transfer crust to wire rack and let cool to room temperature, about 1 hour.
for the filling:
Using an electric hand-held mixer, whip cream on medium low speed until foamy, about 1 minute. Increase speed to high and whip until stiff peaks form, 1-3 minutes. Cover and refrigerate.
Combine eggs, sugar and water in a large heatproof bowl set over a medium saucepan filled with 1/2 inch barely simmering water [don't let the bowl touch the water]. Using electric handheld mixer, beat mixture on medium speed until thickened and registers 160 degrees, 7-10 minutes. Remove bowl from heat and continue to beat mixture until fluffy and cooled to room temperature, about 8 minutes.
Beat in chocolate and vanilla until incorporated. Beat in butter, a few pieces at a time, until well combined. Using a spatula, fold in whipped cream until no streaks remain. Scrape filling into the cooled pie crust and refrigerate until set, at least 3 hours and up to 24.