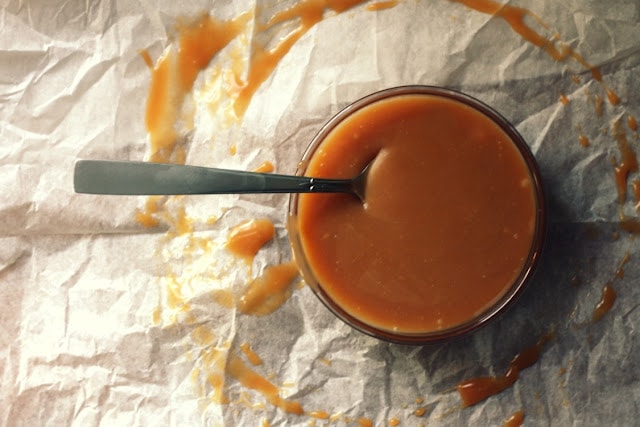 It's that time of year again, a magical month full of contradictions. Outside our windows the world is icy cold, covered in a white dusting determined to keep us tucked away in our little homes. Inside, however, we are warm and glowing: the fire burns bright, the lights are twinkling, and we blush with the rosy glow of holiday cheer. It is a perfect winter wonderland, and we revel in the majesty.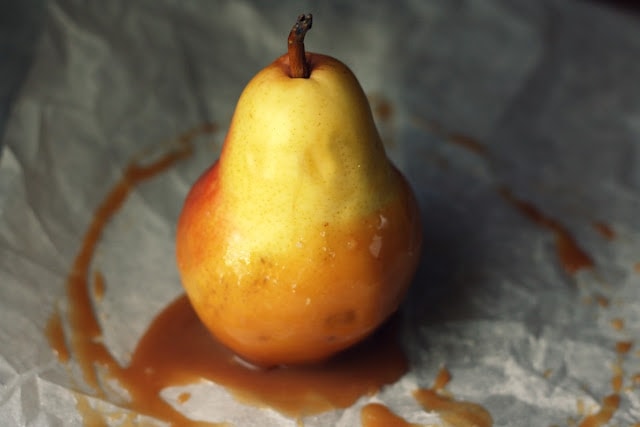 But, well, it's not always that romantic, is it? That snow can sure be a nuisance. I really don't like being cold. And there might have been some muttered curses when those lights stopped working after they were put on the tree. Also, listening to 'Up On The Housetop' on repeat for 45 minutes will make a person crazy, even if it keeps the little ones quiet. And who bought them a toy dog that barks Christmas songs continuously? I could use some of Santa's elves to stop by and make this day look better. Or else, smearing caramel sauce on everything might work, too.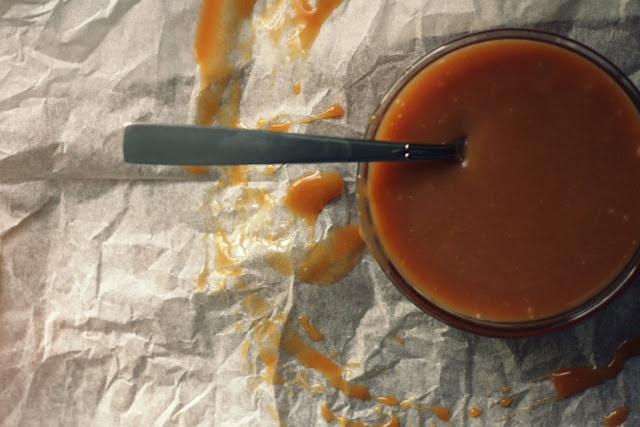 salted caramel sauce with bourbon
adapted from Baked, Matt Lewis and Renato Poliafito
So, this sauce is good on everything. I love it for dipping apples and pears, and on top of ice cream. You can omit the bourbon, if desired.
1 cup sugar
2 tablespoons light corn syrup
1/2 cup heavy cream
1 teaspoon fleur de sel
1/4 cup sour cream
1 tablespoon bourbon
In a medium saucepan, combine the sugar and corn syrup with ¼ cup water, stirring them together carefully so you don't splash the sides of the pan. Cook over high heat until an instant-read thermometer reads 350 degrees F, or until the mixture is dark amber in color (keep a close eye on the caramel at all times, as it goes from golden brown to black and burnt very quickly), 6 to 8 minutes. Remove from the heat, and slowly add the cream (careful, it will bubble up) and then the fleur de sel. Whisk in the sour cream and the bourbon. Set aside to cool.