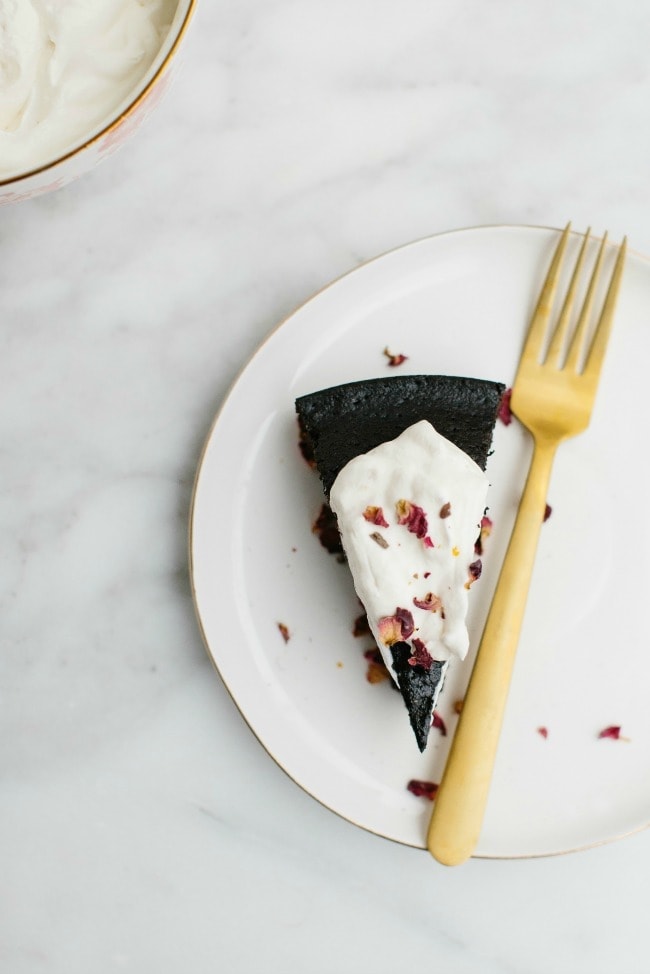 'I believe food should capture your spirit. Your food, I believe, is a compilation of your journey in life – it collects bits and pieces as you go. From youth and culture, from travel, and from day-to-day experiences. It is also very much an evolution…
Food's ability to bring people together is unparalleled. It is at the foundation of our cultures; it is the goodness we can bring to ourselves and others. When we celebrate food and retain its inherent quality, we nourish ourselves and our lives. We take the time to source good ingredients and produce. We support our local farmers and artisans, and we help sustain a beautiful cycle of goodness that extends to the people around us.' -Karen Mordechai, Simple Fare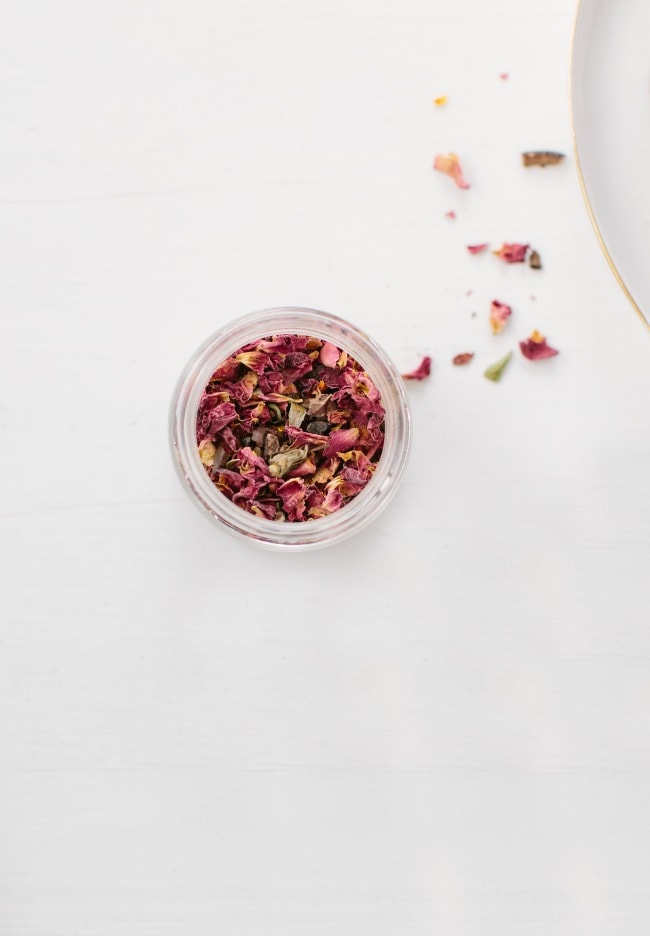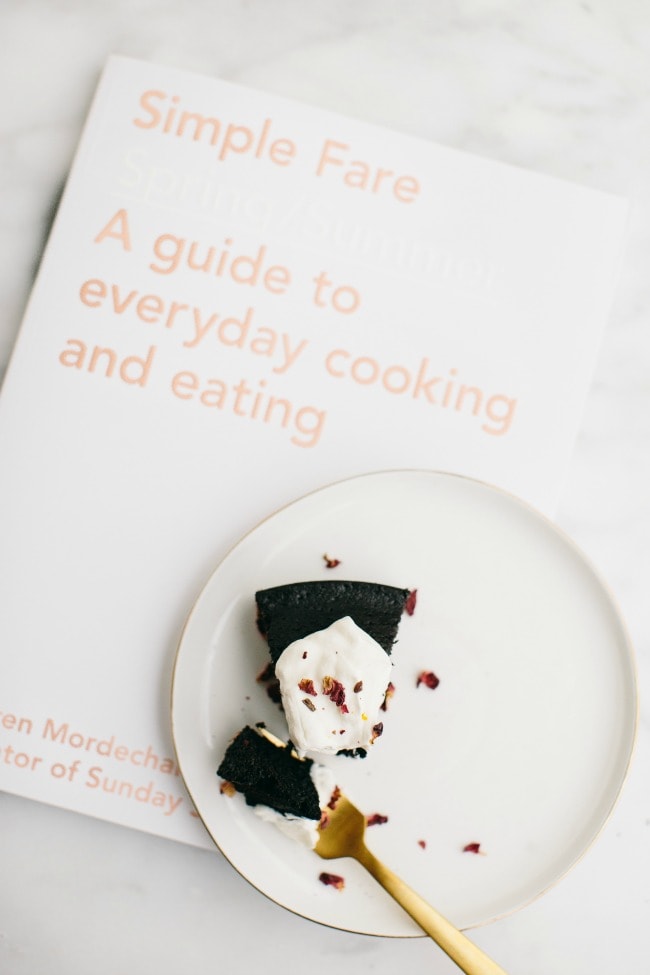 I received Karen's new book (affiliate link) this past week, and instantly was drawn to this dark chocolate olive oil cake. It did not disappoint. You may know Karen's site Sunday Suppers, and her book is filled with the same beautiful photography and thoughtful recipes found there. I recommend checking it out.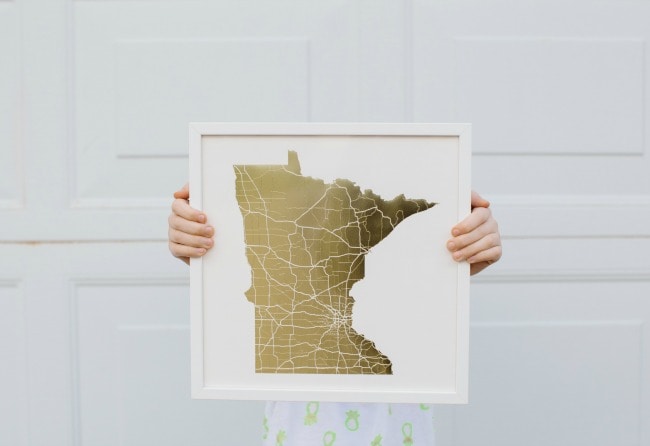 Also! This has nothing to do with above cake, but I'm teaming up with Minted again – they sent me some of their foil-pressed products this month (which are lovely!) and are offering 20% off these products through Monday. This includes wall art (like above!), graduation cards, wedding invitations, and gifts. I love Minted, and find their products to be high quality and original. (They have lots of other great artwork and items, too!)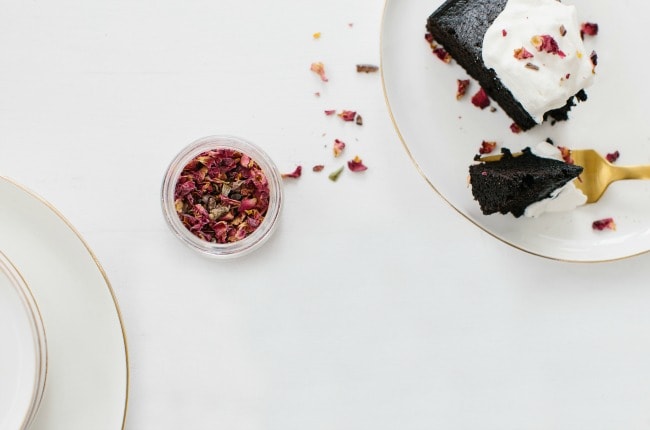 Dark Chocolate Olive Oil Cake
Adapted from Simple Fare: A Guide to Everyday Cooking and Eating Spring/Summer by Karen Mordechai (affiliate link)
A few notes: If you don't want this chocolate olive oil cake to have a salty aspect, you can skip sprinkling it with the Cyrus flake salt. Cacao Nibs can be substituted for the pistachios.
Olive Oil Chocolate Cake
3/4 cup (180ml) extra-virgin olive oil, plus more for greasing the pan
1/2 cup (50g) good-quality unsweetened cocoa powder
1/2 cup (120ml) boiling water
1 tablespoon pure vanilla extract
1 1/3 cups (165g) all-purpose flour
½ teaspoon baking soda
1 teaspoon sea salt
1 cup (195g) superfine sugar
3 large eggs
Cyprus flake salt
Cardamom Cream
1/2 cup (120ml) heavy cream
½ tsp ground cardamom
Serving
1 teaspoon dried rose petals
1/2 cup (65g) chopped unsalted pistachios
Cyprus flake salt
Preheat the oven to 325ºF (165ºC). Grease a 9-inch (23cm) springform baking pan with a little olive oil and line the base with parchment paper cut to fit.
Sift the cocoa into a medium bowl and whisk in the boiling water until smooth. Whisk in the vanilla, then set aside to cool slightly. In a separate large bowl, combine the flour, baking soda, and salt.
In the bowl of a stand mixer fitted with the paddle attachment, beat together the sugar, olive oil, and eggs until you have a light, fluffy cream, about 3 minutes.
Turn the speed on the mixer down and pour in the cocoa and vanilla mixture. Slowly add the flour mixture until it is evenly incorporated, stopping the mixer and scraping down the bowl as necessary.
Pour the batter into the prepared pan and sprinkle with flaky salt. Bake for 30 to 35 minutes, or until the sides are set and the top of the cake still looks slightly moist. A cake tester inserted into the center should come out clean or with just a few crumbs on it. Let cool in the pan on a wire rack for 10 minutes.
While the cake is baking, in a chilled metal or glass bowl using a hand mixer, beat the cream on medium speed until soft peaks form, about 4 minutes. Add the cardamom and beat until stiff peaks form, about 1 to 2 minutes more. Cover and refrigerate until ready to serve.
Run a knife around the edge of the cake and release the sides of the pan. Transfer the cake to a serving plate or cake stand. Sprinkle with more flaky salt. Serve each slice with a dollop of the cardamom cream and a sprinkling of rose petals, pistachios, and flaky salt.